With Afghanistan in chaos, a virtual movement that's been dubbed the "Digital Dunkirk" and "the Lance Corporal Underground Railroad" is now in full swing. Government operations are failing to provide the administrative and logistical support necessary to evacuate tens of thousands of Afghan allies, so veterans, service members, and other supporters are looking for nongovernmental means to help save Afghans fleeing Taliban persecution.
Reports of British and French troops making runs into Taliban-held Kabul to rescue stranded citizens have left some Americans wondering why US forces are confined to Hamid Karzai International Airport.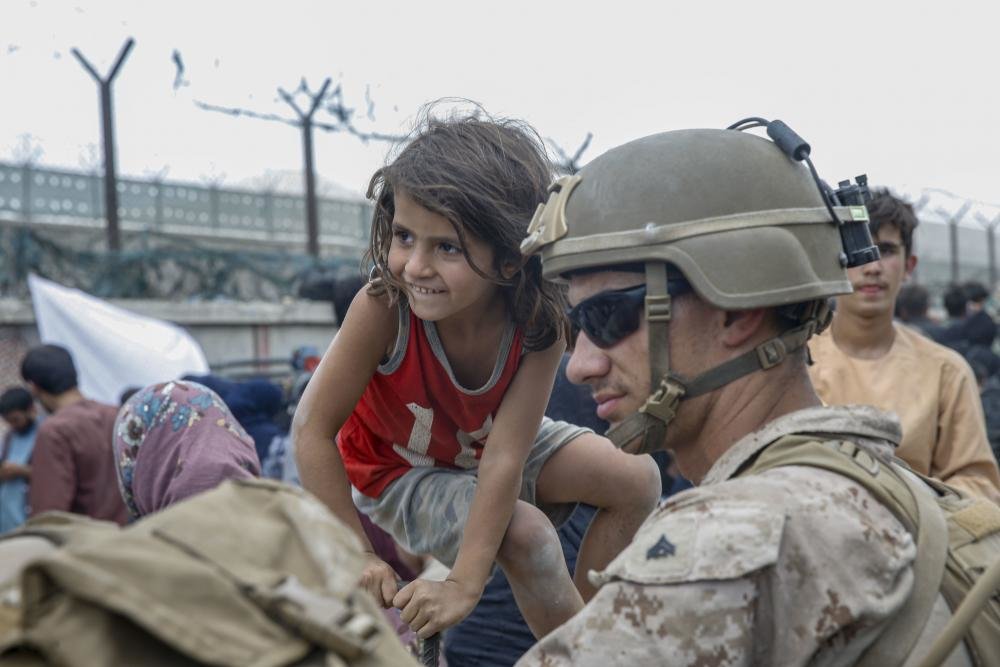 A network of troops on the ground, social media pages, and refugees has become an effective way to get vulnerable Afghans onto planes and out of Kabul. Leading by example on the digital front is Maj. Thomas Schueman, a Marine infantry officer and Afghanistan war veteran.
Schueman was a platoon commander during a 2010 deployment to Afghanistan. With 25 Marines killed in action and more than 200 wounded, it was the deadliest deployment for any Marine unit of the entire war. Alongside the Marines throughout their seven-month deployment was their interpreter, Zak.
"Zak was with me literally every step of the way," Schueman told ABC News.
As Zak endured firefights and IED blasts alongside the Marines, they came to view Zak as one of their own. Zak applied for a visa in 2016, but his paperwork was never processed. When the Taliban seized control of Afghanistan in recent weeks, Zak's plight became desperate.
Schueman tapped every resource he could think of to help. He called his representatives in Congress, spoke with news networks, and even coordinated with US troops in Kabul through social media.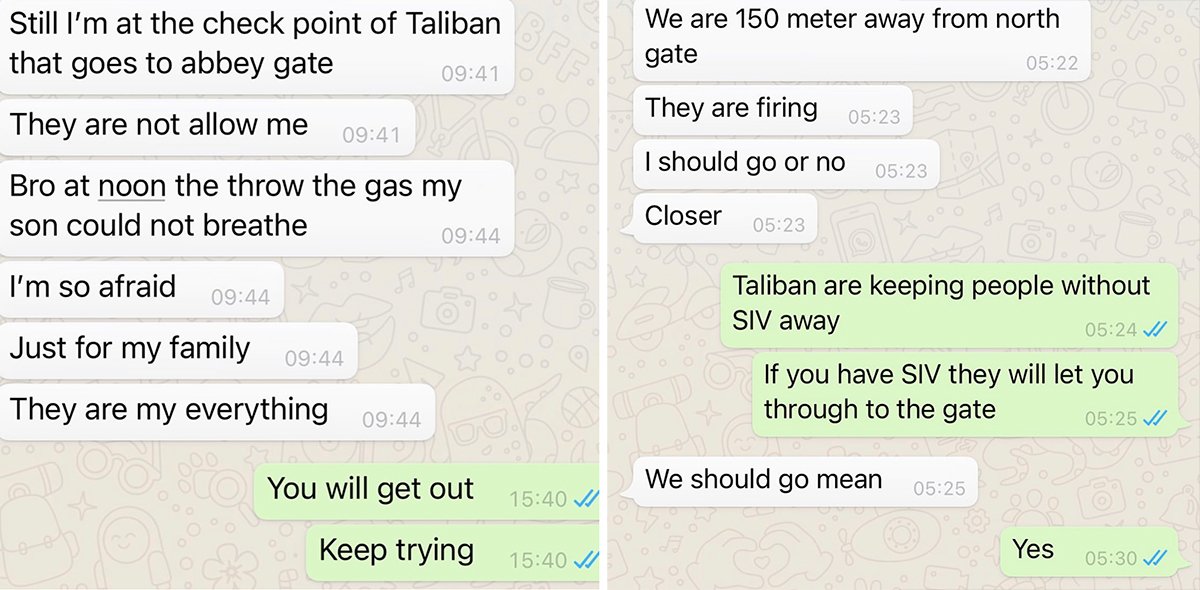 A series of screenshots captures the tense back and forth between Schueman and Zak as they work to get Zak's family to safety. When efforts failed to get Zak a ride to HKIA, Zak and his family tried walking the 7 kilometers through the Taliban-held capital to the airport, but they were forced back by gunfire.
Another Afghan, Milad, was contacted through social media and volunteered to drive Zak and his family to the airport. While Milad was trying to get Zak and his family to the right gate, the Taliban executed Milad's father-in-law as retribution. Undeterred, Milad drove Zak's family again the following day and got them to the right gate, thanks to coordination with troops on the ground.
Related: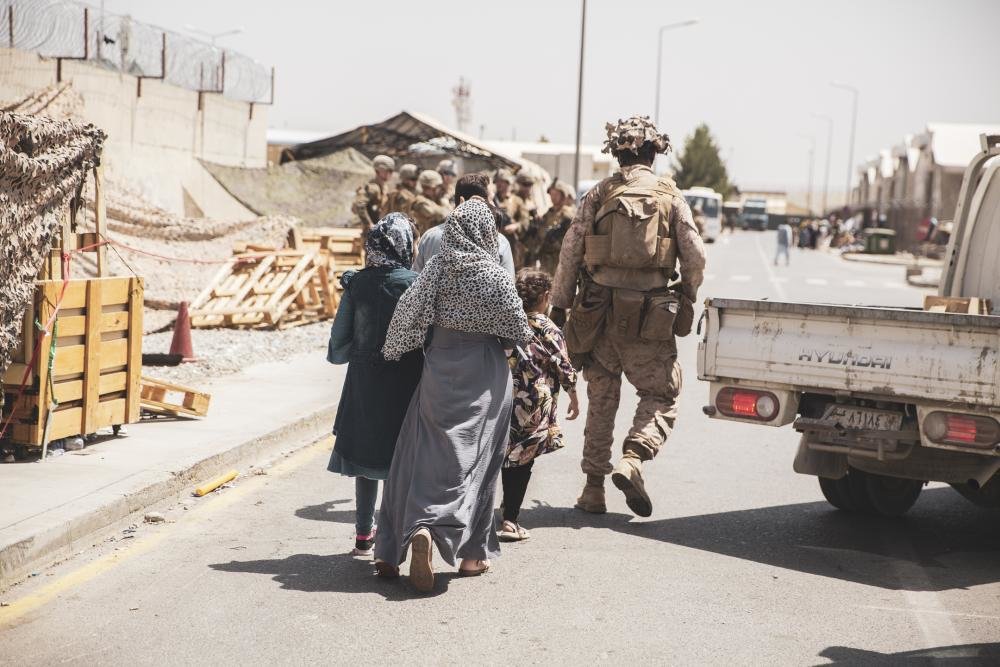 Milad then tried to get his own family to safety but was repeatedly subjected to Taliban gunfire and gas attacks. Text messages reveal how Schueman was able to coordinate with Milad about where to go to escape.
Milad and his family eventually made it into the airport. He and Zak were lucky to have someone working diligently on the other end to coordinate their escapes. Most vulnerable Afghans are not so fortunate, but the effort to aid the evacuation through social media is growing.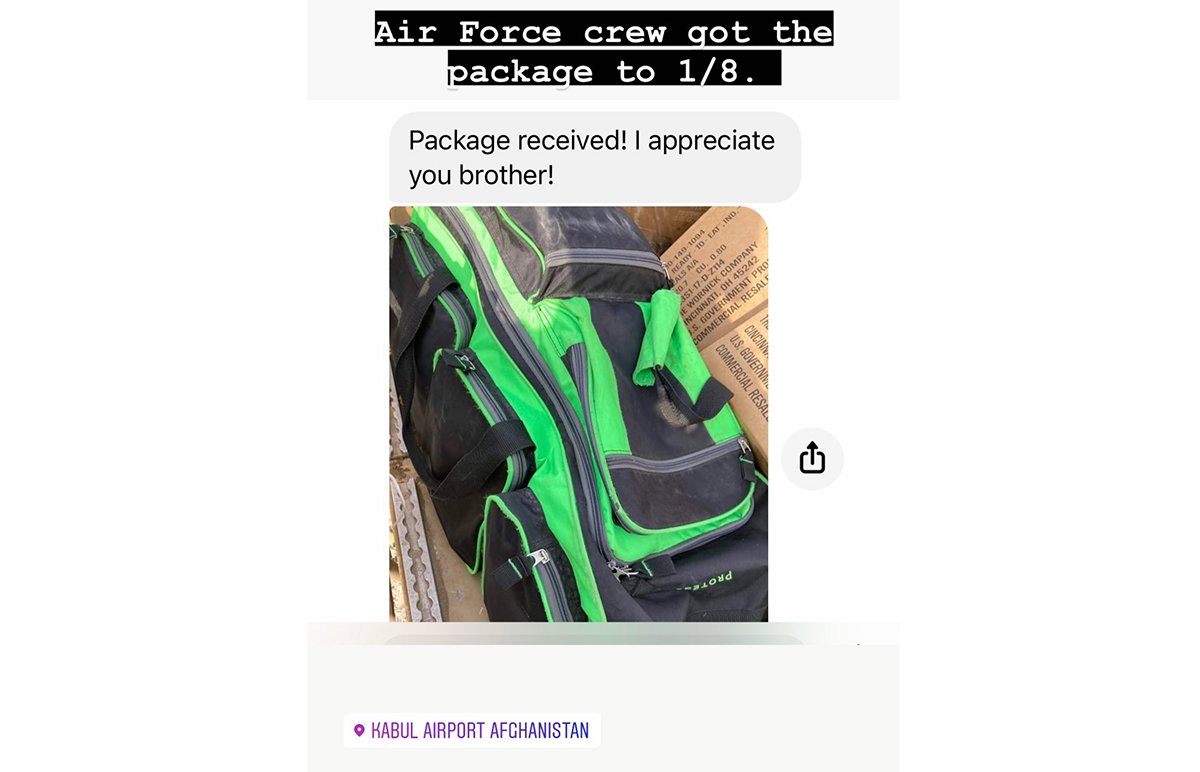 The digital movement is now also tackling the complicated logistics of getting supplies to both Afghan refugees and the troops on the front lines. Veterans are coordinating with their active-duty friends to get supplies to the service members holding the line in Kabul.
What started as individual efforts to help Afghans like Zak and Milad is now growing into larger social media pages. Some of the primary social media pages behind evacuation efforts are kill.z0n3, missionessentialgear, and now, zeroblog30. Here are additional resources for aiding the evacuation.
Read Next: 'Group of 100' Americans, Green Card Holders Confined by Taliban, Released After Tense Negotiation