The House Committee on Oversight and Reform urged the National Archives and Records Administration (NARA) Monday to apply for additional funding to digitize its records in the latest attempt to help the agency clear a huge backlog of requests from veterans who need documents to access their benefits.
The backlog has been growing since March 2020, when the National Personnel Records Center (NPRC) limited in-person operations because of the coronavirus pandemic, fulfilling only emergency requests, such as those for burials and life-threatening medical treatments.
Some lawmakers want NARA officials to apply for assistance from the Technology Modernization Fund (TMF) to help digitize the agency's collection of service records. The American Rescue Plan President Joe Biden signed into law in March 2021 provided an extra $1 billion to facilitate technology improvements across the federal government.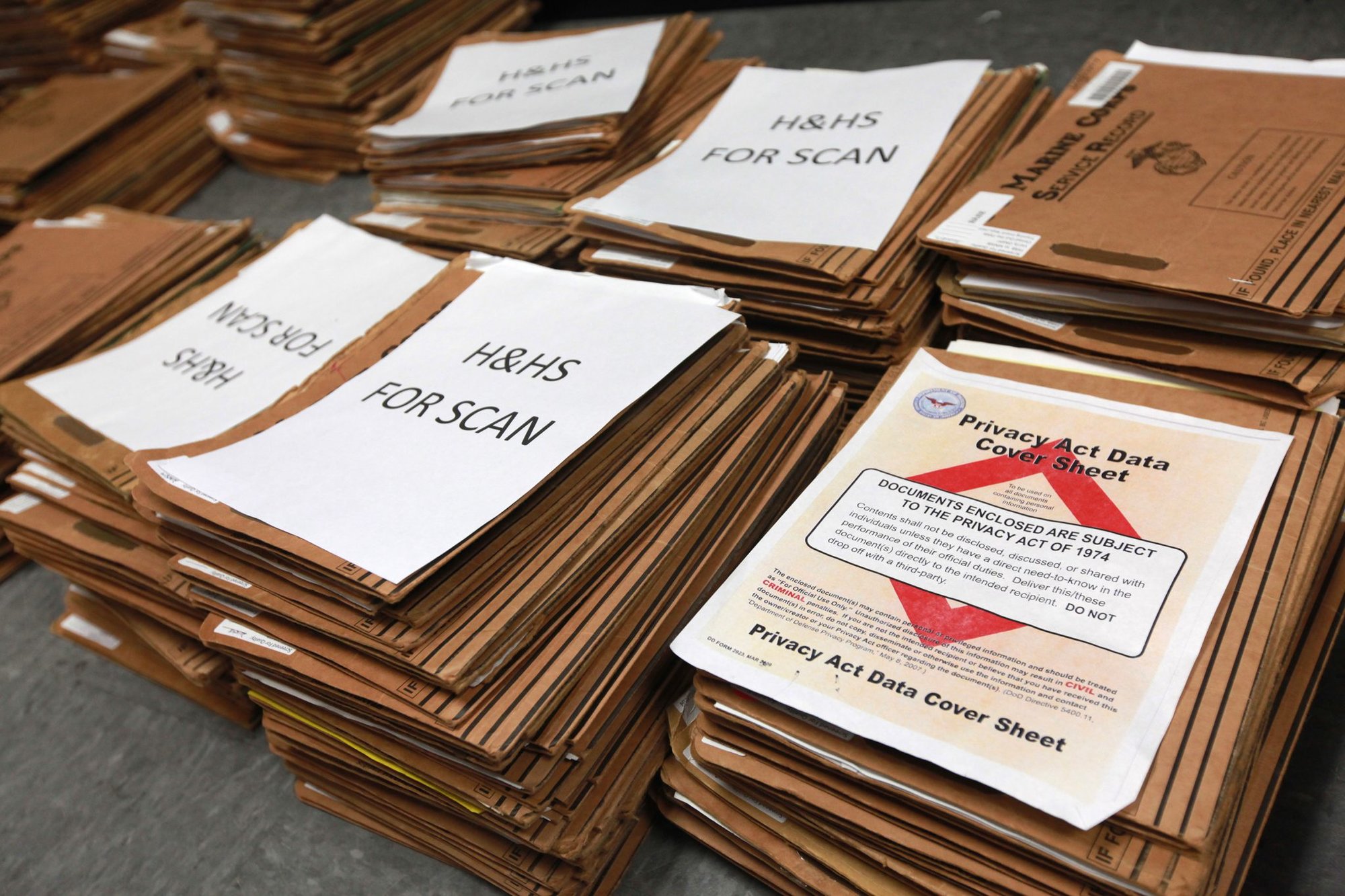 "We strongly believe that the digitization of NPRC's records holdings fits both the objective and spirit of the TMF," a bipartisan group of lawmakers wrote in Monday's letter to David Ferriero, the archivist for the United States. "It is critical that NARA use any and all available tools to ensure we can uphold our commitments to our nation's veterans."
Ferriero sent House members an update on NARA's progress on July 19, stating the agency had hired more than 100 new staff members and doubled its number of contractors in an effort to expedite requests. The NPRC is now processing around 22,000 requests a week, Ferriero wrote, and its response to VA requests for records to adjudicate disability claims has been restored to pre-pandemic levels or better, with most of those requests being fulfilled in fewer than three days.
Despite those strides, Ferriero told lawmakers he estimated it could still take until the end of 2022 to eliminate the entire backlog of nearly 500,000 records requests.
According to the letter members of the oversight committee sent Ferriero, Congress has already given the records agency more than $58 million dollars in assistance since the coronavirus pandemic began, most of it for the specific purpose of expediting the processing of military service records requests. The American Rescue Plan provided a further $272 million for veterans' claims and appeals processing, $150 million of which lawmakers said they expect to be used to "proactively scan and digitize millions of files located at NPRC."
The records administration has long struggled to scan documents, which would assure more efficient processing and delivery than the current system, which requires staff to locate and process files within the more than 2 million cubic feet of military personnel and medical records stored at the facility in St. Louis, Missouri. Ferriero said the department had recently made slight gains and was now scanning around 2,000 veteran separation documents — which prove a veteran served in the military — per week and had partnered with the VA on plans for mass digitization. He expressed hope that the process could begin as soon as August, noting that it would "not only transform access" to records but also significantly enhance the "ability to process requests remotely in the unfortunate event of a pandemic resurgence."
Ohio Republican Rep. Warren Davidson, who spearheaded efforts to confront the backlog earlier this year, expressed doubt that the situation would improve until all employees — and then some — returned to work in person and were physically scanning documents.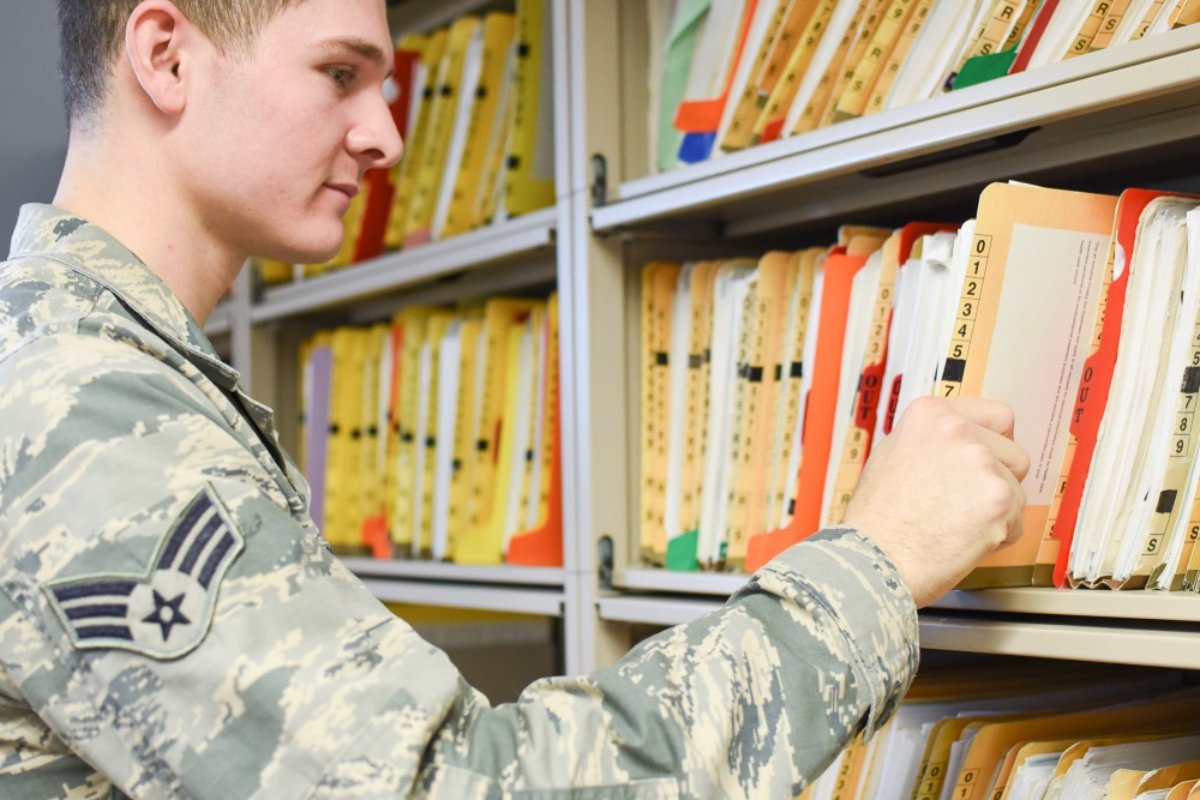 Since the pandemic, many employees have worked remotely, and others are on staggered shifts. As of June, the facility had an occupancy limit of about 374 staff and contractors on-site each day, compared to 661 total staff working in military personnel records pre-pandemic, according to documents provided to lawmakers.
NARA officials expected to increase occupancy limits and bring "most staff" back on-site last week but abandoned those plans after St. Louis County moved from moderate to substantial COVID-19 transmission, they said.
"The money won't clear the backlog," Davidson said in a statement provided to Coffee or Die Magazine. "We need people. We need the NPRC to come back to work. We've sent the NPRC plenty of money, but the money won't clear the backlog."
No lawmakers or records officials have given a timeline for how quickly the center's massive records collection could be completely digitized even if funding were granted or all employees returned to work.
---
Editor's Note: Shortly after publication, NARA sent this statement to Coffee or Die Magazine: "NARA has submitted an initial project proposal requesting TMF funds to transform our underlying IT systems that we use to fulfill records requests from veterans and their families. However, we will not be seeking funding for the actual digitization process as Congress has already made funds available for that to the Department of Veteran's Affairs."