The Dixie Fire burning across five counties in Northern California exceeded 700,000 acres Friday, Aug. 20, with high winds and arid conditions fanning the flames.
The Dixie Fire is the largest single fire in California's history, but if its growth doesn't stop soon, it could replace the 2020 August Complex as the state's biggest fire, period. The August Complex consisted of 38 separate blazes that burned a massive 1,032,648 acres in just less than three months. Since sparking more than a month ago, the Dixie Fire has now scorched 700,630 acres, destroyed more than 650 homes, and is only 35% contained.
On top of the windy conditions and low humidity, vegetation in the area is extremely dry and ignites easily, California Department of Forestry and Fire Protection public information officer Nicholas Prange told Coffee or Die Magazine.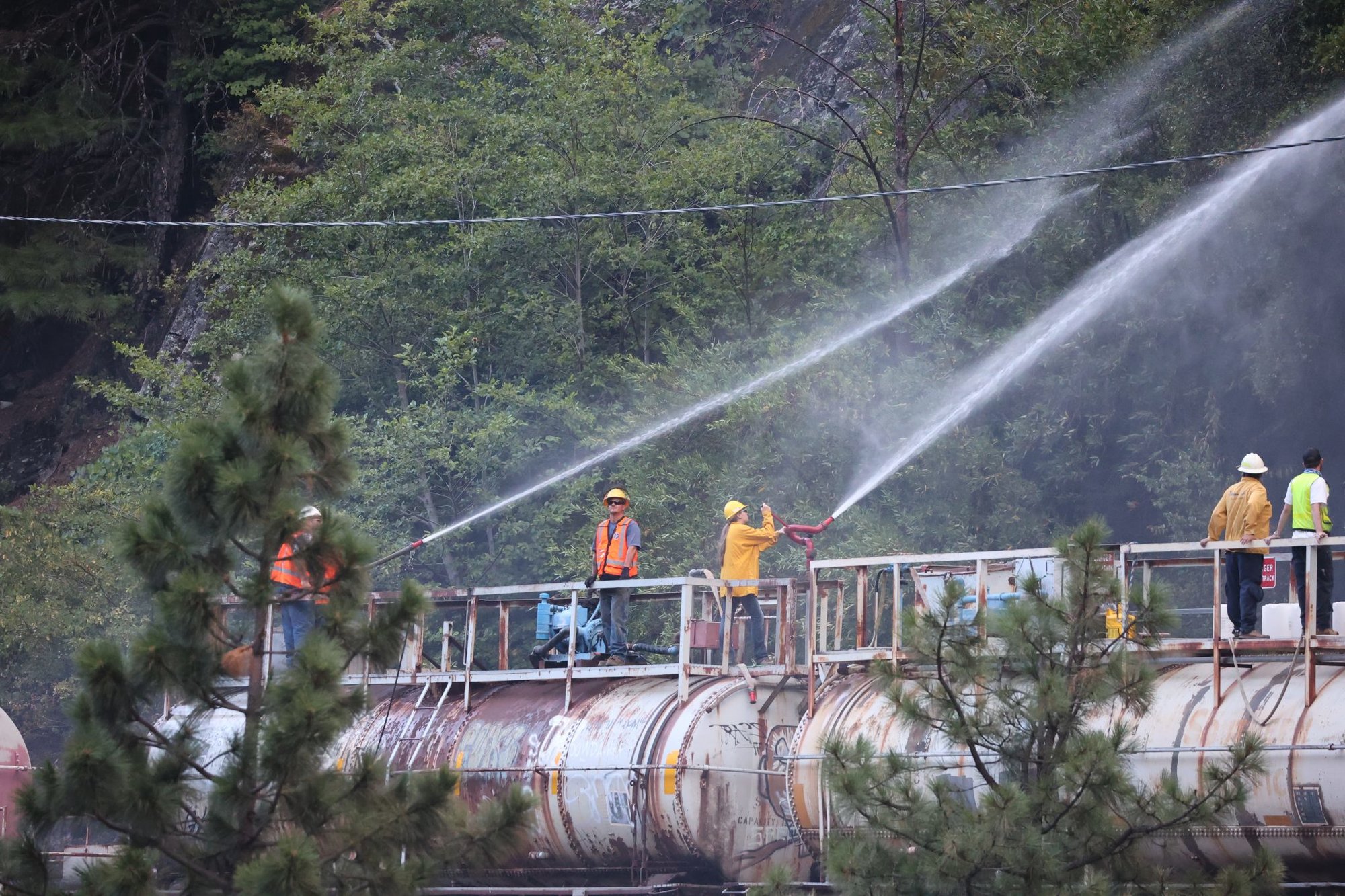 The high winds have changed the fire's "hot side" to the southwest area of the perimeter, meaning the fire is expanding on that side.
"The wind and the topography are both driving which direction this fire is going and how fast it's going there," Prange said.
The fire growing isn't good, but the winds are temporarily clearing the skies of smoke, Prange said. This offers both helicopter and plane pilots better vision and the ability to drop water and fire retardant.
"Since the wind changed, it did carry a lot of smoke out of the area, so we're getting aircraft up, [and we're] dropping in a lot of gallons of water and retardant," Prange said.
Throughout Wednesday and Thursday, Cal Fire pilots dumped a much-needed 460,000 gallons of water and 160,000 gallons of fire retardant, extinguishing swaths of the fire and allowing for more time to dig containment lines.
High winds are a double-edged sword, much like smoky conditions, Prange said. Winds fuel the fire with fresh air, allowing it to burn hotter and spread faster, and it can also carry embers that cause spot fires — separate blazes that spark anywhere from a few feet to miles away from the main fire.
Smoky conditions suffocate the fire, slowing its growth and causing it to burn less efficiently, but they limit flying capabilities for firefighting air assets.
"We use what we can to our advantage, and we're constantly monitoring the conditions and changing our tactics to get any edge we can get," Prange said.
Statewide, more than 12,400 firefighters are battling 14 large wildfires that have burned almost 1.5 million acres combined, according to Cal Fire.
Read Next: