When you're done brewing that precious first cup of coffee in the morning, you pour the liquid gold into a mug to savor as you slowly allow yourself to greet the day. At least that's the dream. More than likely, you dump that tasty hot brew into a travel mug as you rush out the door to drop off the kids at school (or summer camp, as it may be) before heading into work. And, if it's really just one of those days, you might spill half of it in your lap during the commute.
Regardless of how hectic your mornings are, coffee is often a staple that helps get you going. But the benefits don't end with what's in your cup — the leftover grounds can literally lift those heavy eyelids. It's worth getting up a few minutes earlier to include your fresh, or freshly used, coffee grounds in your beauty routine.
Katie Leigh, a licensed aesthetician at The Day Spa at Folawns in San Antonio, said that while many of the products she uses in a professional capacity don't contain coffee, they do contain caffeine.
"There are a lot of eye treatments that have caffeine in them, and it's because it's one of the best things for skin tightening," Leigh said during a recent phone interview with Coffee or Die. "As far as body exfoliation treatments, I'm an Aveda aesthetician so I can't bring in outside products right now where I'm at, but I do it at home and I recommend it for people at home, too."
Leigh said the most important aspect to pay attention to when using coffee grounds for a facial treatment is the fineness of the grind.
"For body, you can get away with a lot more," she said. "If you're ever going to make a face exfoliant with it, it needs to be a finer grind, like an espresso — or as close to it as possible."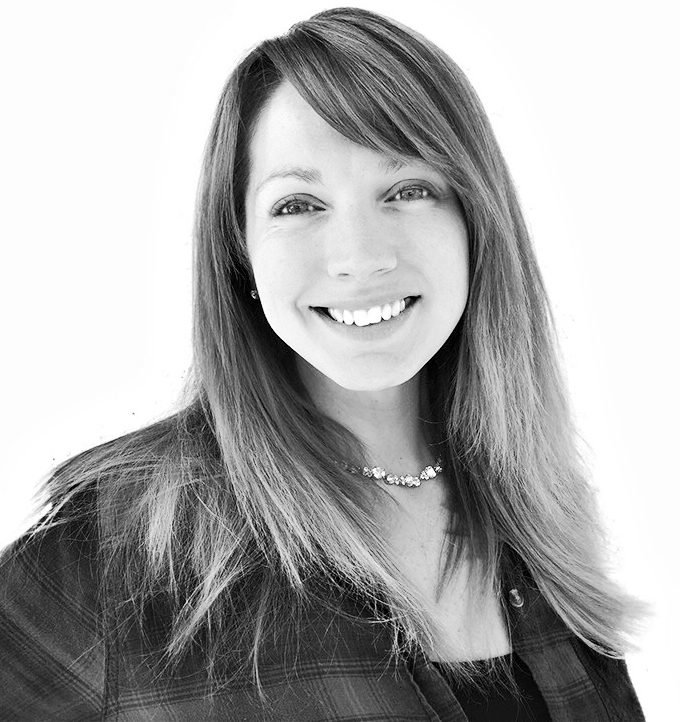 "Your skin is so thin on your face, and a lot of the salts and sugars have those jagged edges. It creates micro tears in the skin, and so right afterwards you think it looks plumper, but it's actually more like swelling. And long term, there's going to be a lot more damage to your elastin. So for your face, it's very simple, very gentle. And if you're going to exfoliate, very light movements."
Leigh recommends using sweet almond oil mixed with the espresso grind for the face, which she said will provide two benefits. The exfoliation will slough off two to five layers of dead and damaged skin, and the caffeine will stimulate blood flow and dilate the blood vessels, "which does have a temporary skin-tightening effect," Leigh added.
"Honestly, if I'm puffy in the morning," she said, "I'll actually take little cloths, put some coffee on them, and put them on my eyes. It'll help with the puffiness going down, as well as firm and tighten. Then I follow it up with a good moisturizer."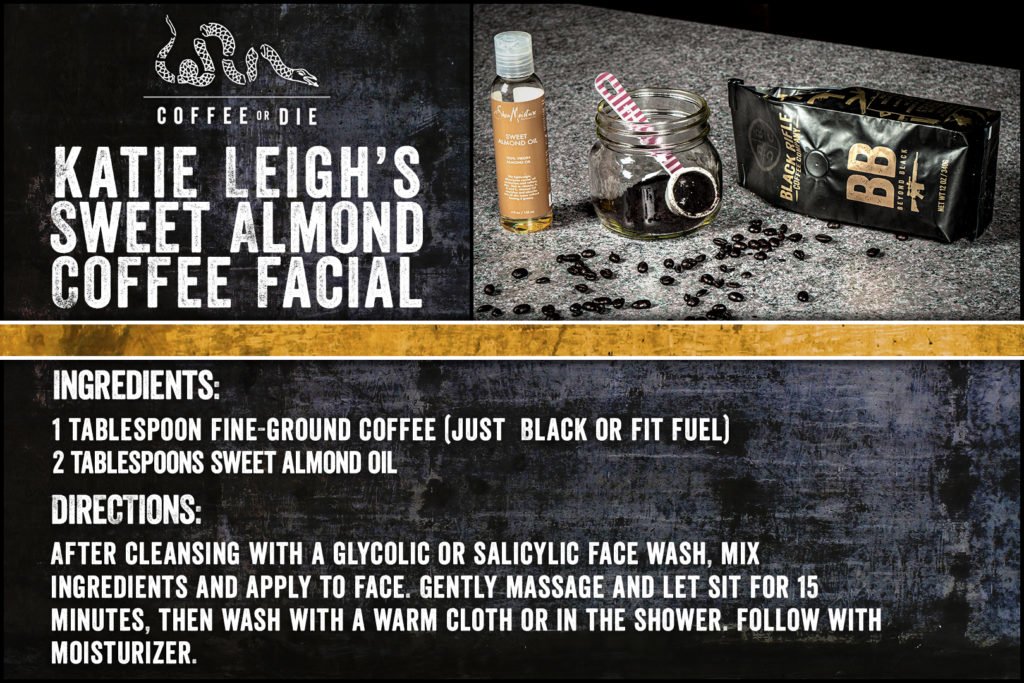 While some recipes for DIY skin treatments suggest adding an essential oil to the mix, Leigh is hesitant to recommend essential oils for use on the face without seeing the person's skin first. Since the coffee scrub isn't designed to help with acne, she said adding tea tree oil might be an effective option; however, "following it up with a salicylic face wash, what it's going to do is get all that surface crud off so that the proper stuff can get in there and clean better."
While Leigh advises to stay away from heavy oils for face scrubs, she said that we can get away with a lot more when it comes to body scrubs. She personally mixes Himalayan sea salt, coffee grinds, sunflower oil, and olive oil; work that in for about 15 minutes, then shower to rinse it off. By focusing on trouble areas, the caffeine will actually help tighten the skin for about 16 hours, Leigh said, helping improve the appearance of superficial cellulite.
While the market for coffee-infused beauty products is currently limited, Leigh doesn't think it will be that way for long.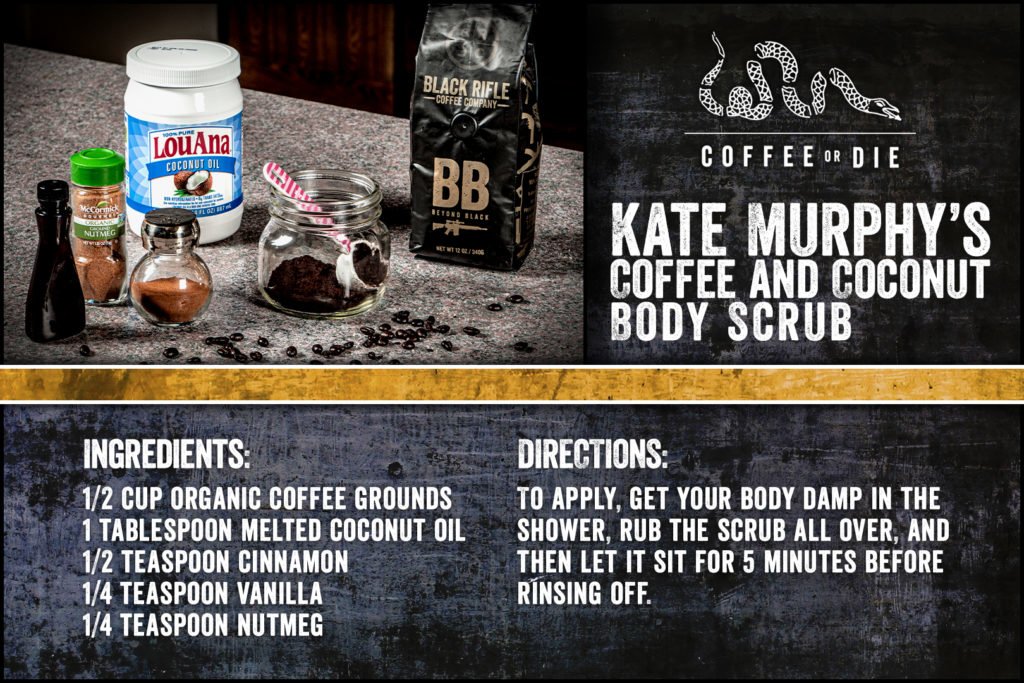 "It adds one of the highest compounds of antioxidants of anything out there," she said. "We think of superfoods like kale, dark chocolate, blueberries — coffee has something crazy like 100 times more compounds of antioxidants than green tea and kale, which I think is incredible.
"The CGA compound that's in it — which is chlorogenic acid — is so incredible that it literally goes and hunts for free radicals in your skin and your body and has a lot of anti-aging components."
However, any skin treatment that contains caffeine can be dehydrating, so Leigh recommends following up with a good moisturizer.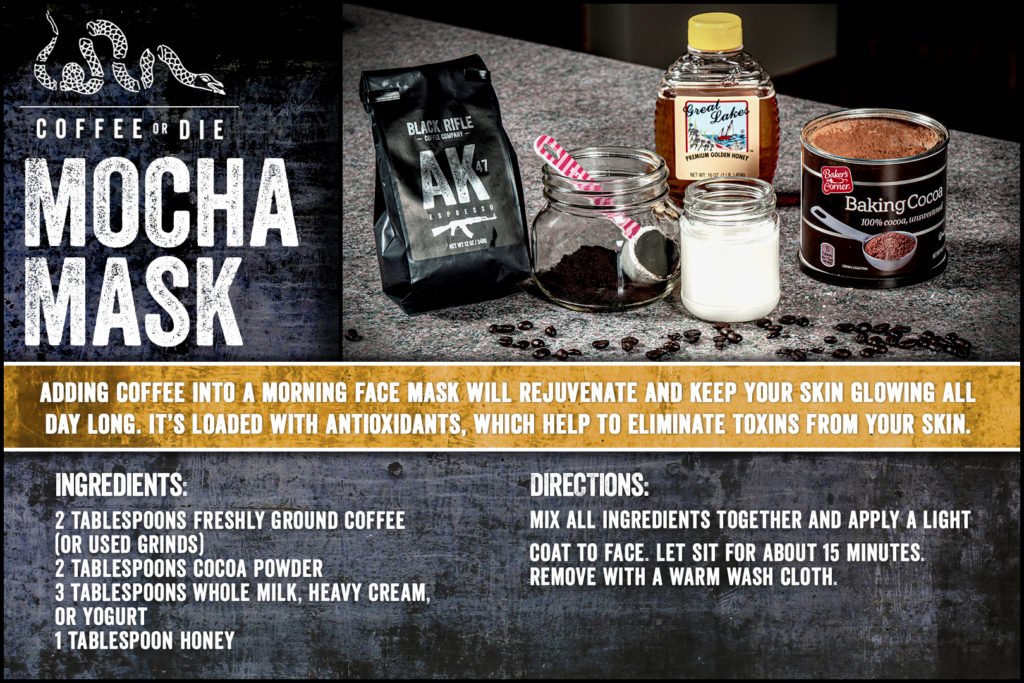 Mostly interested in the face masks, I mixed them up and pampered myself for the evening. They both smelled good enough to eat and, due to the lovely brown hue of coffee, looked equally unappetizing when smeared on my face. I appreciate the simplicity of the sweet almond oil mask — though thin, it was easy to apply and felt light. The Mocha Mask was rich, creamy, and felt as decadent on my skin as it smelled.
My skin is slightly sensitive, and the importance of a fine grind became apparent while rinsing off the masks. I typically buy whole bean and use a coarse grind for a pour over coffee; while I thought I had ground the beans to dust, they still felt a little coarse. After rinsing, I applied a toner and night cream, and I immediately noticed a difference in my skin's texture and firmness.
Between the antioxidants, the skin-tightening benefits, and the simplicity of ingredients used in the masks and scrubs, there's no reason not to hold on to your leftover grounds and try out a DIY coffee mask or scrub at home.