Hemorrhaging is the leading cause of potentially survivable death. Stop the Bleed programs and Tactical Combat Casualty Care (TCCC) teach techniques to control severe bleeding, including direct pressure, tourniquets, and wound packing. Wound packing may be used in areas where tourniquets cannot be applied.
The items typically used to pack wounds include plain gauze and hemostatic gauze. Hemostatic gauze is impregnated with chemicals that help blood coagulate. The current recommended hemostatic gauze contains chitosan, which is made from shrimp shells, and kaolin, which is derived from clay. Lab studies have shown that hemostatic dressings are superior to plain gauze. However, clinical studies have failed to demonstrate a significant benefit to patient outcomes. This may be due to the relative rarity with which hemostatic dressings are used or the fact that patients who are more critically injured tend to be the ones whose wounds are dressed with hemostatic gauze.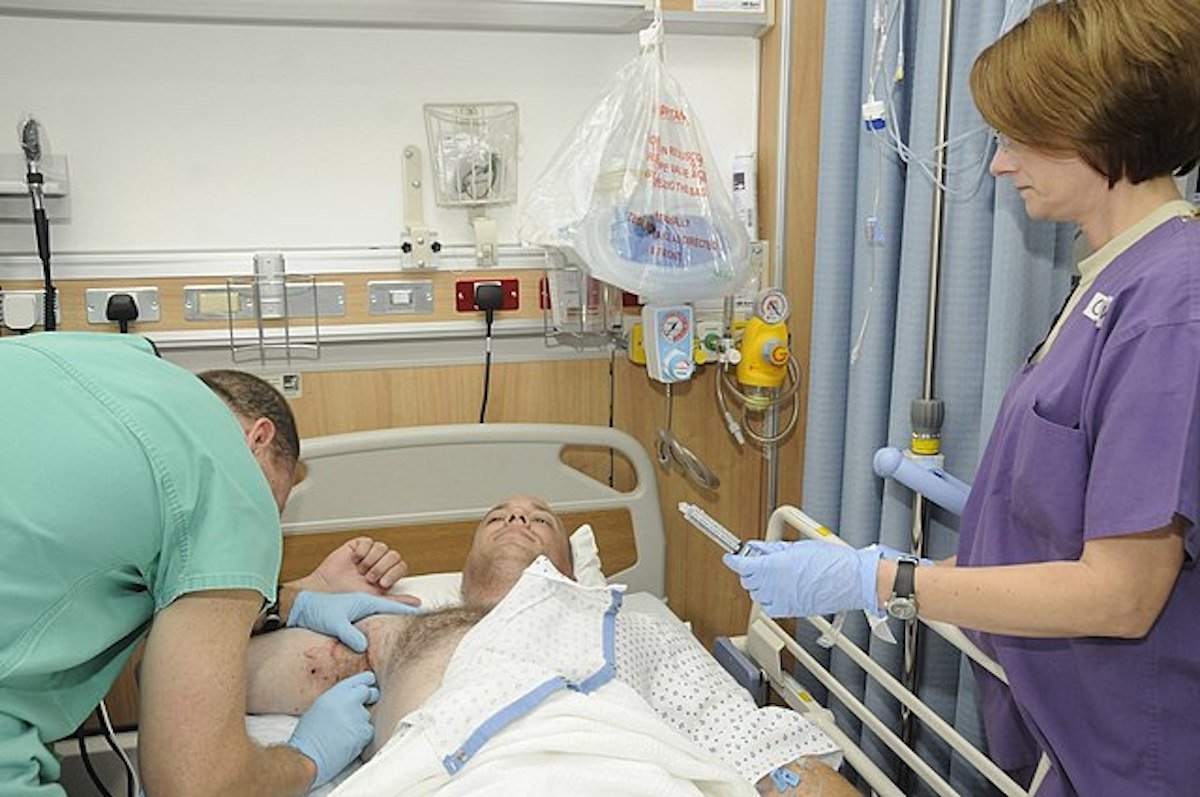 Wound packing is most effective when you are able to pack the gauze against the source of bleeding: a blood vessel. Once you've placed packing against the vessel, you should begin filling the space with gauze, packing it into all corners. Often, you'll need more than one gauze strip. If that's the case, either tie off the ends so the strips come out as one long piece, or keep count of the number of strips you use. When the cavity is filled, hold pressure on it for at least three minutes or apply a pressure dressing. When applying the pressure dressing, ensure the dressing is not too tight. There is risk of causing a venous tourniquet with elastic bandages.
Almost no risks are associated with wound packing. There is a potential for injuring other structures, but if you're packing a wound, there has already been damage, and wound packing is unlikely to result in a catastrophic injury. There is some risk to you, so be mindful of sharp bone edges in the wound tract. Always wear gloves when assisting others in need of medical attention.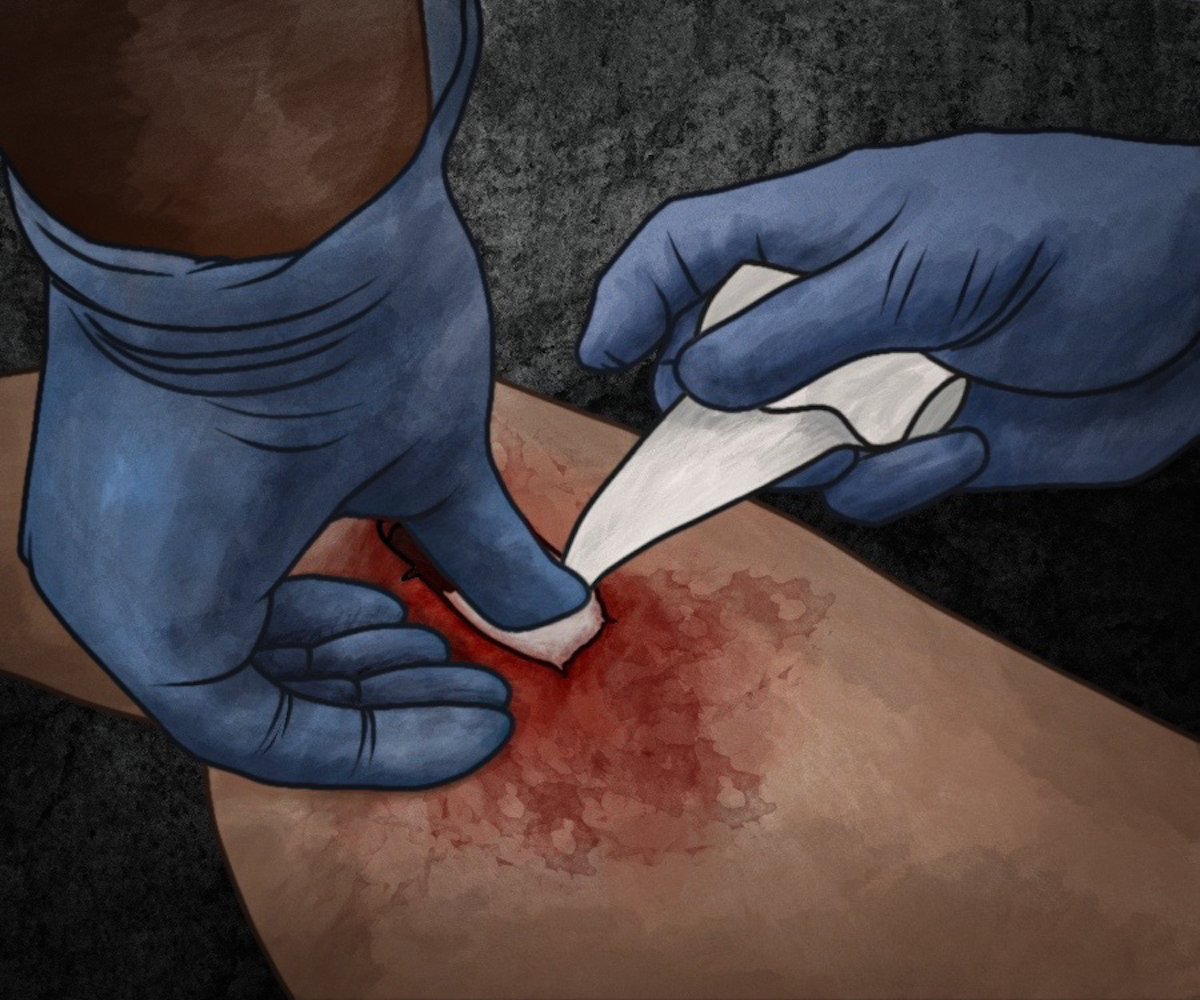 Areas that may require the use of wound packing include the groin, neck, and armpits. In the event that a hole is too small for you to pack the gauze with your fingers, you can insert hemostats or a tool called Xstat into the tract. Xstat is made of small sponges that expand when they get wet, which may be impregnated with a hemostatic agent.
One item that is not appropriate for wound packing is tampons. There is a myth that tampons were created for gunshot wounds and can be effective when placed in a wound tract — this is 100% false. There is no evidence they are effective for wound packing, and such a practice is dangerous and potentially harmful. The current hemostatic recommendations by the Committee on TCCC include Combat Gauze, Celox Gauze, ChitoGauze, and Xstat.
For free Stop the Bleed courses, visit FirstCareProvider.org or the American College of Surgeons' Stop the Bleed site at bleedingcontrol.org.
---
Dr. Fisher has no financial disclosures. The information in this article is not intended or implied to be a substitute for professional medical advice, diagnoses, or treatment. All content including text, graphics, images, and information contained here is for general information purposes only.
This article first appeared in the Fall 2021 print edition of Coffee or Die Magazine as "Doc's Corner."
Read Next: