How the hell is this a topic in 2022? Myths about tampons — used for centuries to passively absorb a few milliliters of menstrual blood — continue to plague first-aid courses everywhere, proclaiming the feminine hygiene products to be field-expedient "miracle" treatments for gunshot wounds. It seems that every other week a post on social media touts the amazing, lifesaving efficacy of a tampon.
The supporters of tampons for GSWs and other penetrating wounds have been #tampoozled.
I have yet to find any confirmable example of tampons ever being used as treatments for life-threatening wounds. Every "case" seems to be anecdotal. One of my favorites is the supposed application of tampons in bullet wounds in the first century. Maybe the Roman legions just didn't shop at the right arms bazaars.
Bleeding is the leading cause of potentially preventable trauma deaths. Major arteries (like the femoral) can lose between 500 and 1,500 mL of blood per minute. A tampon has a surface area of about 4 square inches and can absorb about 9 mL of fluid. In other words, in less than a minute, an arterial bleed can pump out 100 times more blood than a tampon can absorb or could begin to occlude.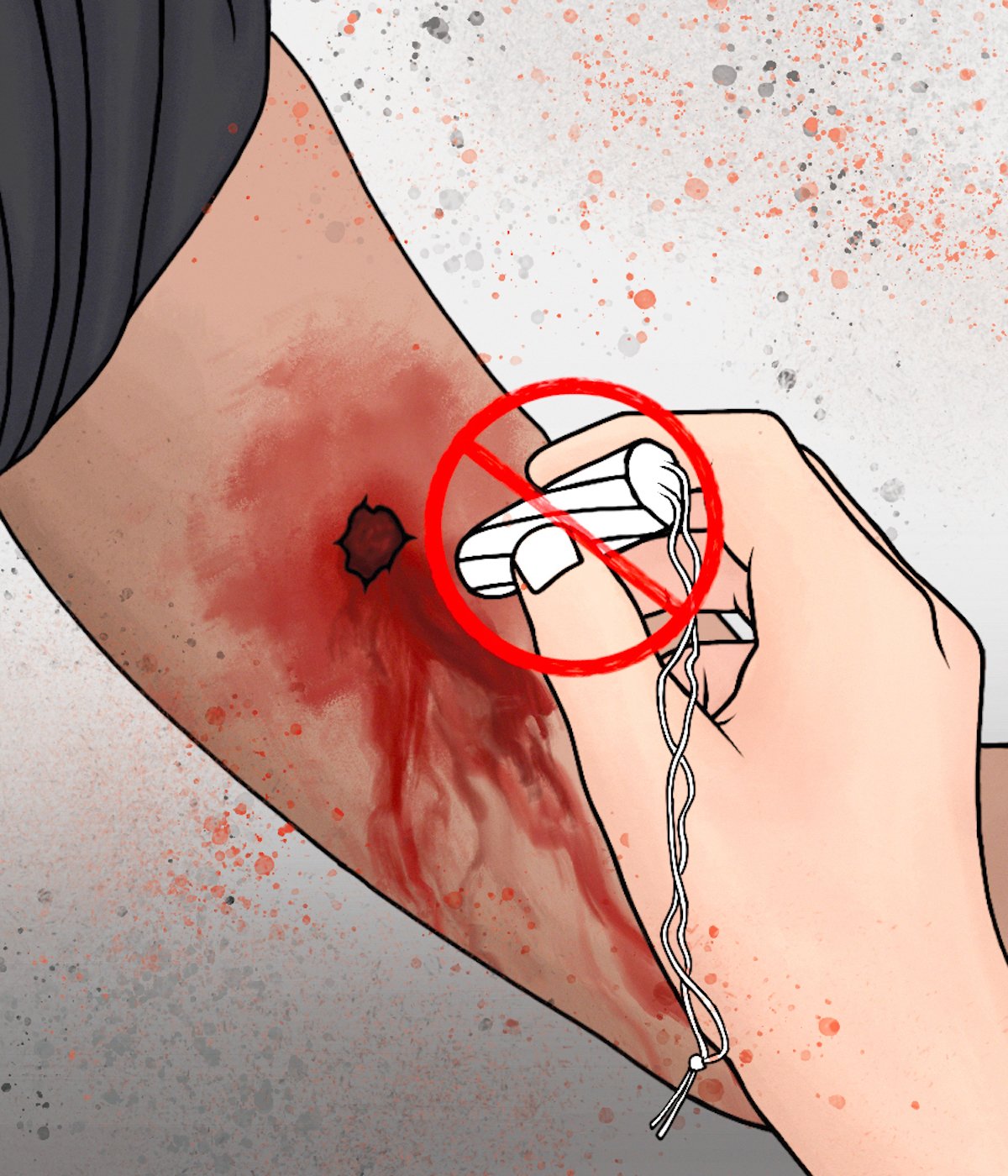 Instead, make your "miracle" piece of kit a hemostatic dressing. These gauze dressings are impregnated with hemostatic agents and are z-folded and compressed, with a surface area of more than 400 square inches. A hemostatic dressing works to stop a bleed and assists with clotting.
But what if you run out of supplies? Could an emergency pack of tampons suffice in the absence of proven medical equipment?
Actually, the American College of Surgeons has considered this question and recommends the use of clothing for direct pressure on or packing of wounds. The shirt, pants, or socks that you or the patient might be wearing are likely to be of more medical use than a tampon.
---
Dr. Andrew D. Fisher, a former regimental physician assistant and infantryman in the 75th Ranger Regiment, is a general surgery resident at the University of New Mexico School of Medicine. This content is for informational and educational purposes only and is not a substitute for professional medical advice or consultations with health care professionals, nor does this reflect the opinions of Fisher's employer.
---
This article first appeared in the Spring 2022 print edition of Coffee or Die Magazine as "Doc's Corner: The Tampon Myth."
Read Next: