From possession classics like The Exorcist and The Omen to slashers like Friday the 13th and Nightmare on Elm Street, horror movies have more subgenres than there are cavities caused by candy corn. Among the most fun, however, is the fusion of horror and action, and the British werewolf movie Dog Soldiers wraps heaps of horror and action into the beloved horror subgenre.
Set in the Scottish Highlands, the movie follows a squad of British soldiers on a training mission that pits them against a force of Special Air Service operators. When the squad finds the mutilated remains of the SAS, they realize they're up against real foes who are much longer in the tooth.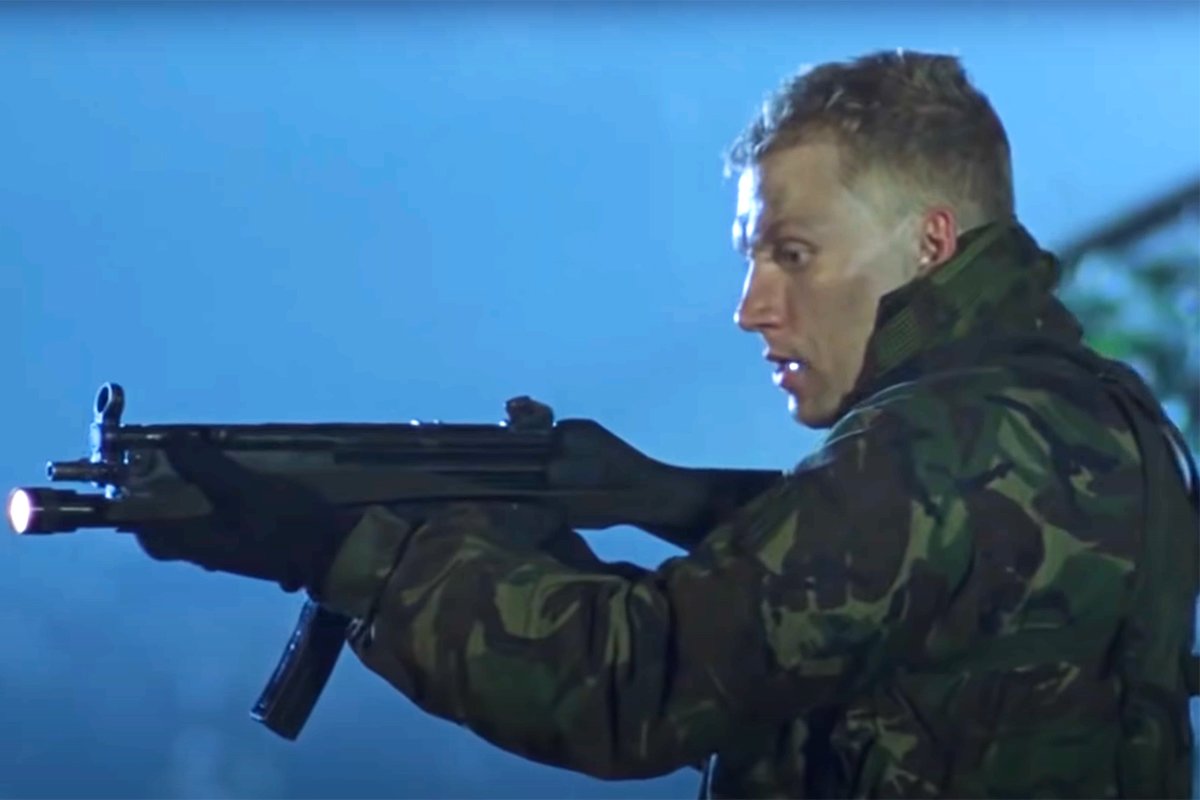 In the same vein as the horror-action powerhouse Predator, the action sequences are as compelling as the moments that more closely resemble pure horror. And unlike most ventures into the subgenre, the action in Dog Soldiers stands on its own. The soldiers talk, move, and handle their weapons like professionals.
In addition to full-auto action, Dog Soldiers has all the best parts of good horror: suspense, gore (complete with intestines made from sausage), and of course, comedy.
The dialogue is saturated with one-liners so bad, you can't help but love them. It's camp at its finest.
"You may think all women are bitches … but I'm the real thing," actress Emma Cleasby says as she twists into a werewolf.
At one point, one of the towering lupine monsters snatches a soldier's shotgun, turns the business end toward the unarmed soldier, and starts blasting. There's no such thing as "over the top" when it comes to Dog Soldiers. Watch the awesome fight scene here:
But what really turns Dog Soldiers from a howlingly funny horror flick into a genuinely creepy movie is director Neil Marshall's choice to use practical effects instead of CGI.
"Even on the bigger budget stuff, like the Underworld movies and things like that and where they kind of mix and match, but the practical ones really look good," Marshall said in 2020. "The moment it becomes CG, it kind of looks CG, and it's just not so good. Given that werewolves are meant to be kind of half human anyway, to me it makes sense to do it with a human in a costume. It's just going to be better that way."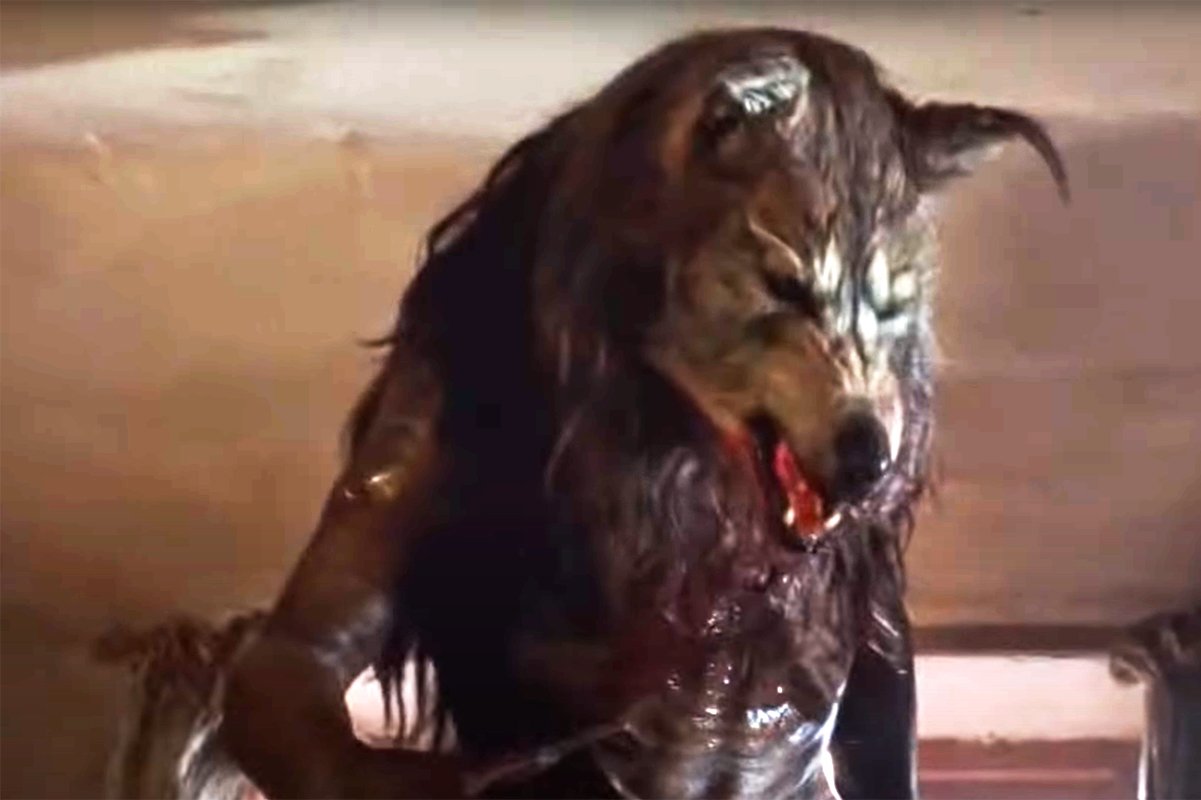 Dog Soldiers even had professional dancers don the werewolf costumes to add to the werewolfs' uniquely feminine physiques. The dancers wore latex bodysuits and massive wolf heads, and they walked on custom stilts built to mimic the back-bowed legs of wolves. The result is nightmare fuel.
So in addition to watching Jason, Freddy, and Michael Myers disembowel their victims this Halloween season, do yourself a favor and add the pack of terrifying werewolves from Dog Soldiers.
Read Next: Netflix's 'The Forgotten Battle' Gives Epic Treatment to Little-Known WWII Battle