When one hears Bambi's name, two things immediately come to mind. Firstly, the 1942 animated Disney movie. Secondly, how "Smalls" from The Sandlot believed "that wimpy deer" was the same as "the great bambino," the nickname of legendary New York Yankees slugger Babe Ruth.
What many don't know, however, is how the real-life voice behind America's beloved fawn, Donnie Dunagan, kept the role a secret while serving as a career mustang officer in the US Marine Corps. And Dunagan was not just any Marine. He was a drill instructor, three-tour Vietnam veteran, and three-time Purple Heart recipient.
Dunagan was drafted into the Marine Corps in 1952. Throughout his 25 years of service, he kept his career as a child actor a secret — primarily to avoid the "Maj. Bambi" nickname.
But that's only half of the story.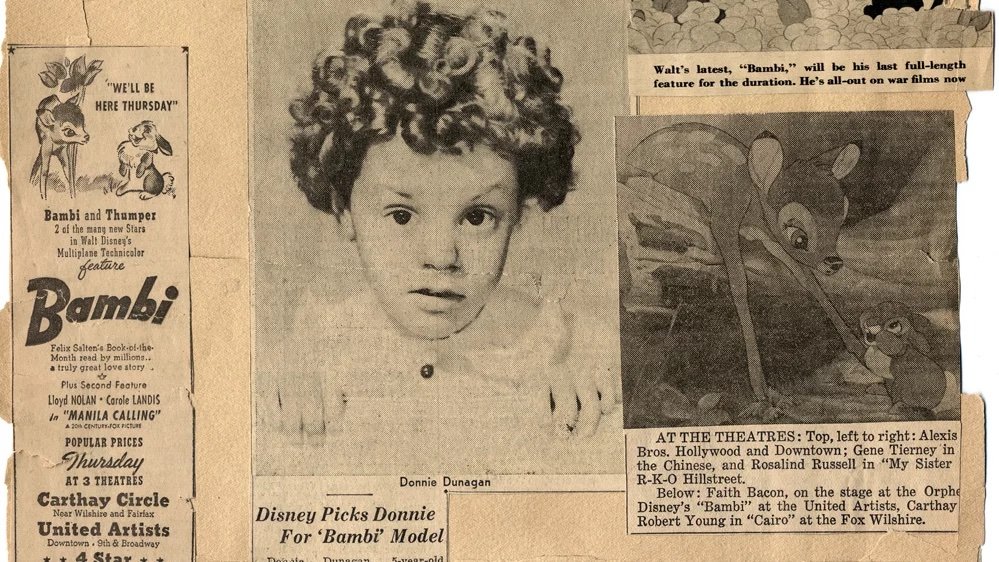 Dunagan's life story parallels that of his cartoon alter ego.
As a child, he grew up in an orphanage in Memphis, Tennessee. The runt of the litter, Dunagan worked as a lathe operator in a boarding house before he entered the military. He received 13 promotions in 21 years, setting a Marine Corps record. Dunagan also made history when he became the service branch's youngest drill instructor after completing an assignment at Marine Corps Recruit Depot San Diego.
Throughout his military career, Dunagan went to great lengths to hide his history as a child actor. In fact, he didn't even tell his wife, Dana.
"I never said a word to anybody about Bambi, even to you," Dunagan told his wife during a 2015 visit with NPR's StoryCorps in San Angelo, Texas. "When we first met, I never said a word about it. Most of the image in people's minds of Bambi was a little frail deer, not doing very well, sliding around on the ice on his belly."
In 1967, Dunagan first deployed to Vietnam with 3rd Battalion, 5th Marines. He ultimately served three tours in Vietnam, earning a Bronze Star and three Purple Heart medals.
"I have some holes in my body that God didn't put there," Dunagan told NPR. "I got shot through my left knee. Got an award or two for saving lives over time. But I think I could have been appointed as the aide-de camp in the White House, it wouldn't make any difference — it's Bambi that's so dear to people."
A month before Dunagan planned to begin retirement, a general with whom he'd served in combat twice told the Marine that he needed to "audit the auditors" — a task not even the most junior Marine intends to complete.
"General, when do you think I'm going to have time to do that?" Dunagan asked, according to NPR. "He looked at me, pulled his glasses down like some kind of college professor. There's a big, red, top-secret folder that he got out of some safe somewhere that had my name on it. He pats this folder, looks me in the eye, and says, 'You will audit the auditors. Won't you, Maj. Bambi?'"
Later, when looking back on his career, Dunagan drew parallels to the famous cartoon.
"Bambi was shot, got down on the deck, his father had this magnificent deer, big rack, and had to come up: "Bambi, get up!'" Dunagan said in a Jake's Takes interview on YouTube. "I've used that several times with other people and maybe myself. I was shot more than once, and I got up, and I'm still here with you. The irony of that is worth thinking about, isn't it?"
Read Next: The Marine Who Went to Parris Island at 50