We started our hike at sea level, right beside Silver Bay in southeast Alaska. It was quite warm, and I was wearing a running shirt and light hiking pants. For footwear, I only had an old pair of Nikes.
From the coast road we followed a game trail straight up the mountain and into winter.
The three of us made our way through the spectacular foliage of the Tongass National Forest, one of the largest temperate rain forests on earth. But it was so warm that I didn't even bother to throw on my raincoat.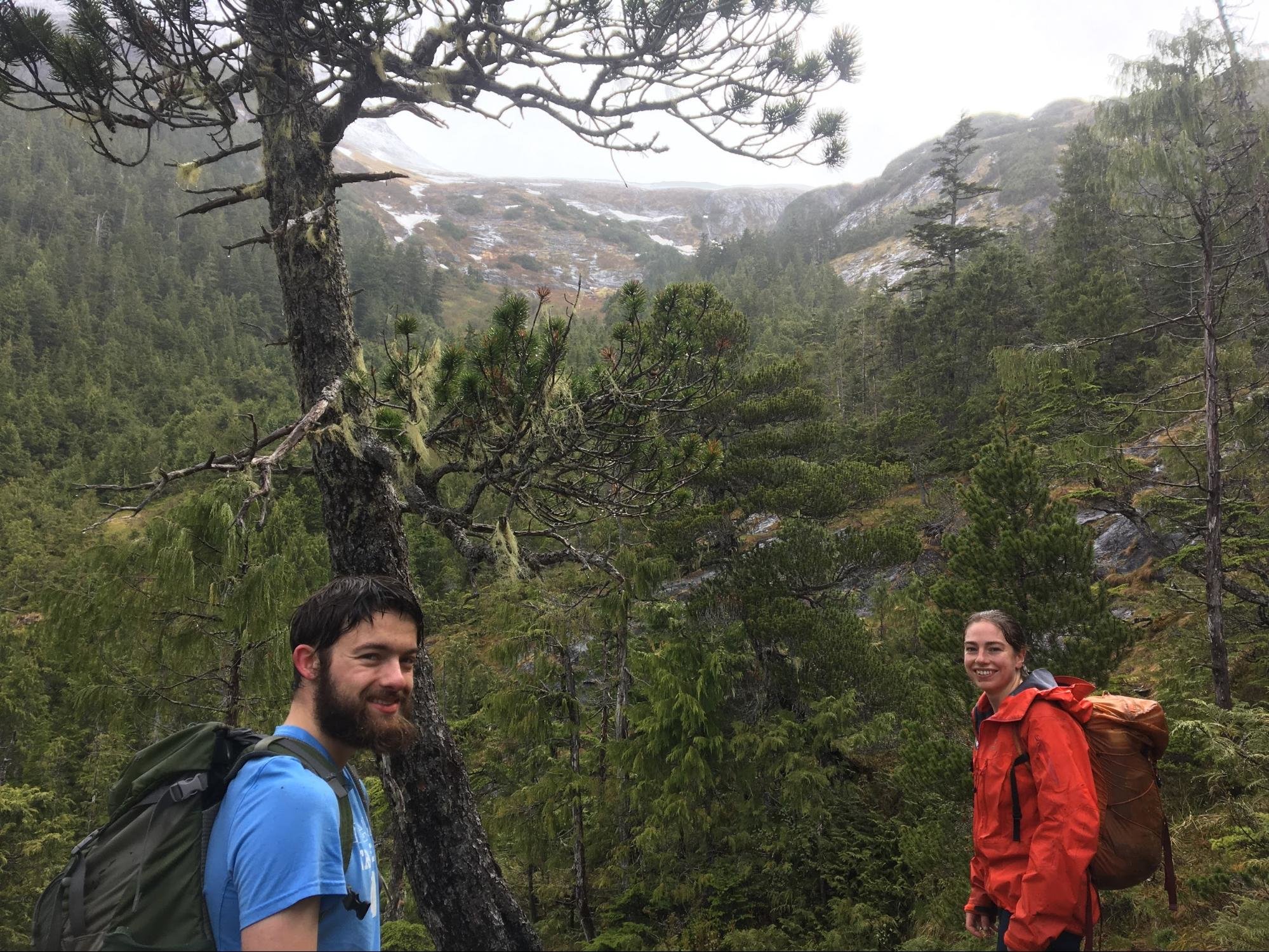 But as we climbed higher, out of the trees into high scrubland and eventually alpine tundra, the temperature steadily dropped from an unseasonable 70 degrees by the sea to 30-something with a mean wind chill at 3,000 feet.
And then the snow began.
It can be difficult to prepare for outdoor adventures that span such diverse weather patterns, but that shouldn't deter the average enthusiast from embarking. After all, if Lewis and Clark didn't have the latest synthetic blends for their journey, you'll probably be okay for your weekend excursion. Just make sure you incorporate a little bit of planning, and you can enjoy the wilder places with whatever gear you have at your disposal.
Layers
Once we got above Bear Lake, we stripped off our backpacks and pulled out our extra layers. Layering is essential for remaining comfortable and safe when hiking at such high altitudes. Up to this point, a T-shirt, a raincoat, thin pants, and running shoes had served me well; however, now I added a couple layers of merino wool to stay warm.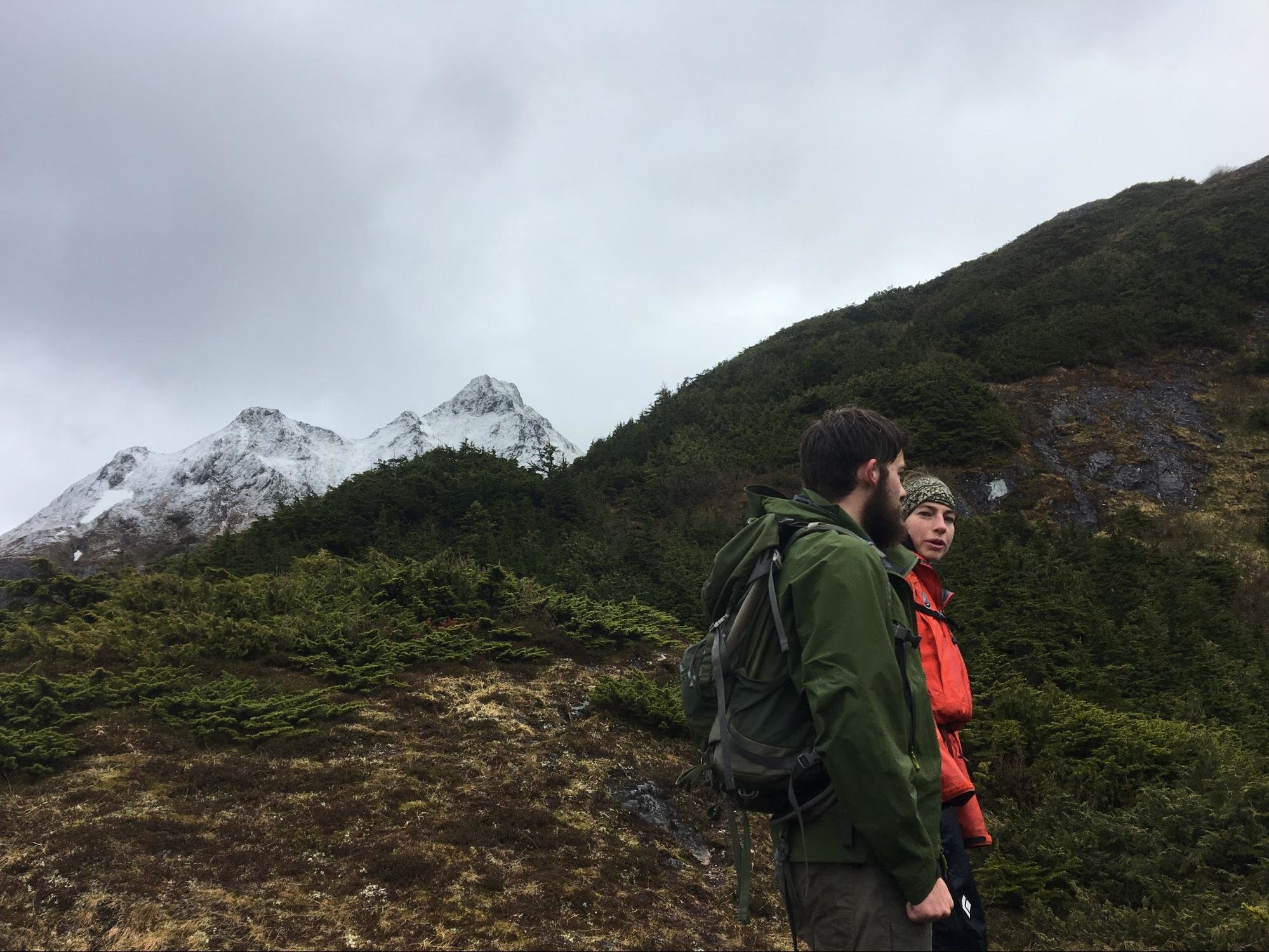 We continued our hike along a high ridgeline above Bear Lake on our way north. The wind picked up and created a brief whiteout, but I was still warm because I had layered properly. With my four layers of clothing, I could fine-tune and adjust to regulate my temperature.
Even when the cold winds blew and pelted us with ice flecks, we were okay. If we'd only brought heavy coats, we would have perspired as we hiked in the warmer areas, and that moisture would have frozen on us as we ascended, creating a situation ripe for a dangerous cold weather injury.
Foot care
But what about my feet, clad in worn-out running shoes?
Thanks to merino wool socks and continuous movement, they didn't freeze. Merino wool is an excellent material for outdoor activities because it is breathable in warm weather and insulating in cold weather. It's just about perfect and definitely beats the snot out of any synthetic blend I've tried.
So, while waterproof boots may have been a better option, the running shoes weren't detrimental — and they certainly kept my feet light.
The descent
After a few hours in the snow, we descended toward Camp Lake and back into the temperate rainforest. Once there, we stripped back down to T-shirts and raincoats, returning the invaluable merino wool layers to our backpacks.
Making sure that we layered properly and packed extra clothing kept us warm and safe, even in a May whiteout. Never underestimate the weather, especially in the mountains, where the only consistent weather pattern is that there is no pattern. As long as you have a plan, embarking on an outdoor adventure with the gear you have is as easy as opening your front door.