Kids famously love Silly String battles, shooting each other with strings of synthetic foam. But parents — equally famously — do not, because the fun strings turn to crusty webs, sticking to hair, clothes, and just about everything else. Now, the Defense Advanced Research Projects Agency, or DARPA, is putting the same concept to use against those small, screaming brats of the sky: drones.
This week, DARPA announced that its Mobile Force Protection (MFP) program tracked down another drone and blasted it with, well, a form of Silly String — until it fell out of the sky.
Behold, a 20-second demonstration of the raw destructive power of these grown-up children's toys:
To be clear, DARPA did not explicitly state that what the drone is firing in the video is actual Silly String, describing it instead as "strong, stringy streamers." The gooey mess is designed to clog up the propellers of interloping enemy drones and then rapidly dry, sending the oncoming drone crashing into the ground.
According to DARPA, the system would be best used in population centers, where explosives used in missiles or even anti-aircraft fire would cause civilian casualties.
The system itself is largely autonomous, using self-guided aircraft for hunting down intruding unmanned aerial vehicles.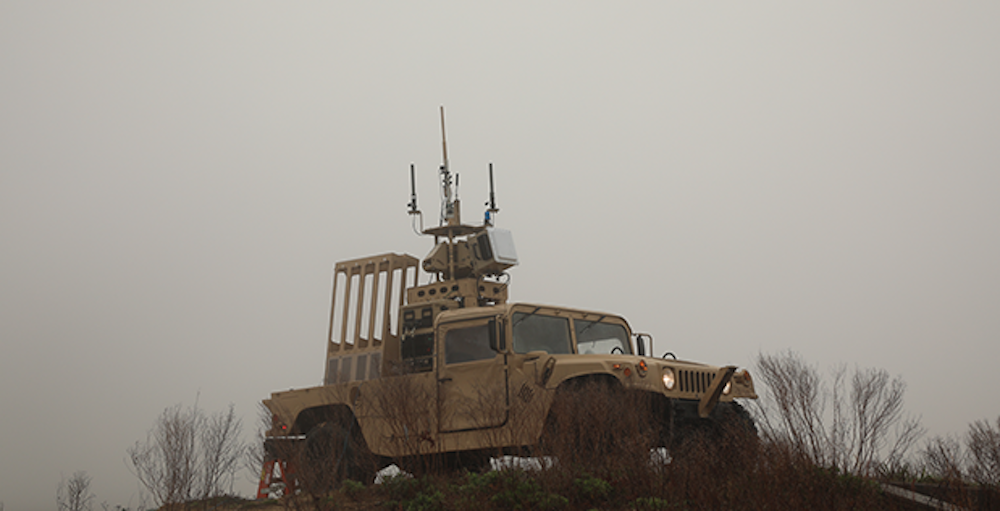 The overall system is designed to be mounted on multiple vehicles in a convoy. Using newly developed X-band radars, the system scans for potential intruders and then targets them through what DARPA calls "an automated decision engine," which chooses the best way to handle the unwelcome visitors.
The system then guides its own drone all the way from launch to target with no need for human intervention (since humans are known to "gum up" the process). According to the 2016 DARPA contract solicitation, up to $63 million was slated for its development. However, according to DARPA's fiscal year 2022 budget request, the agency has spent less than $17 million on the program over the last two years and has requested no future funding for it.
"Because we were focusing on protecting mobile assets, the program emphasized solutions with a small footprint in terms of size, weight, and power," said MFP program manager Gregory Avicola of DARPA's Tactical Technology Office. "This also allows for more affordable systems and less operators."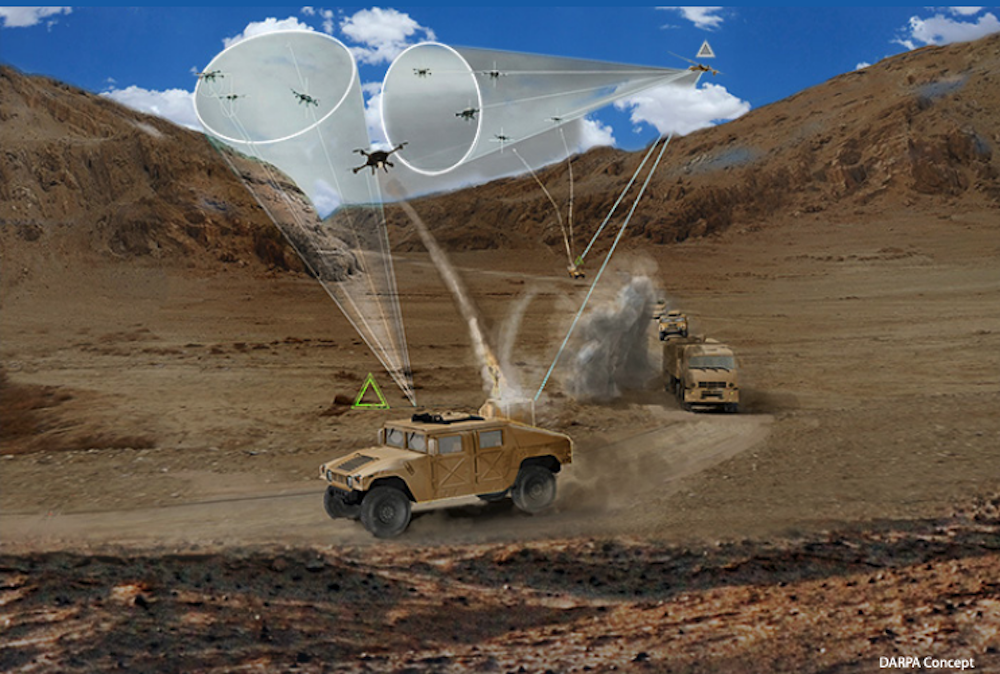 Drones pose a growing threat to US ground forces. In April, US forces in Iraq were targeted by an armed drone at the Erbil air base in northern Iraq for the first time. Additionally, nonstate actors, such as militias and terrorist organizations in Syria, reportedly use drones effectively and with frequency.
One of the most notable drone attacks, however, occurred in September 2019 in Saudi Arabia. According to the BBC, Houthi militants in Yemen launched 10 drones to attack the Abqaiq-Khurais oil fields. Managing to slip through security because of their low radar signatures, the drones knocked half of Saudi Arabia's oil production offline in a matter of moments.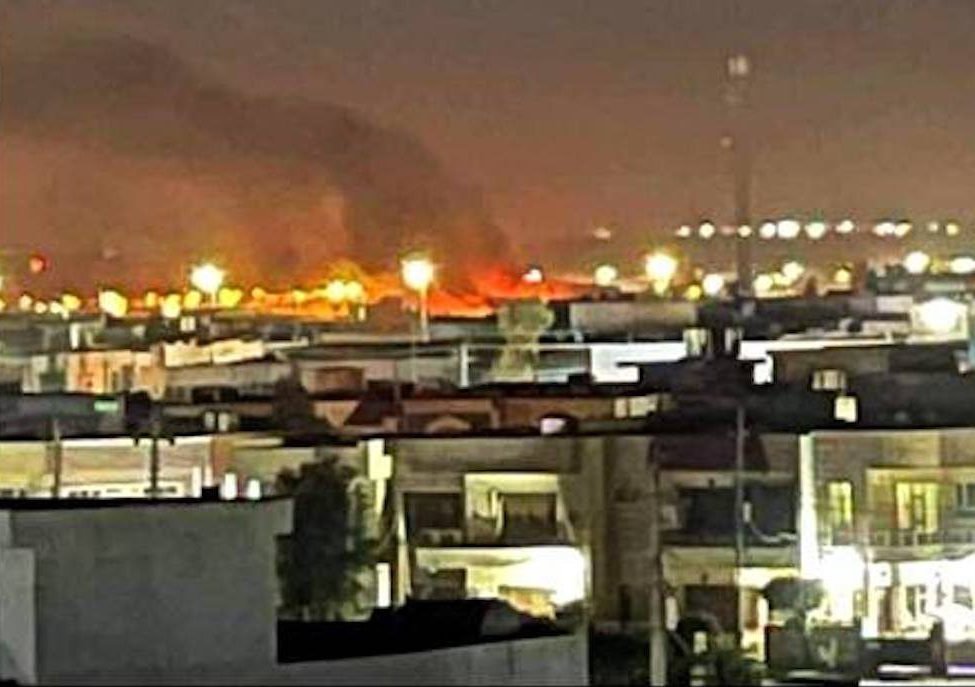 According to the Center for a New American Security, China has sold its armed CH-4 drone — comparable to the American Reaper — to Jordan, Saudi Arabia, and Iraq. Additionally, it has sold other versions of armed drones to Egypt, Jordan, Kazakhstan, Myanmar, Nigeria, Pakistan, Saudi Arabia, Turkmenistan, and the United Arab Emirates.
"The U.S. monopoly on drones has ended. The United States must now take proactive measures to come to grips with an increasingly drone-saturated world," the CNAS report said.
Read Next: