When emergency dispatchers told Minnesota's Sleepy Eye Fire Department that a man was drowning in corn kernels, the volunteers knew they were facing a farm foe as deadly as a city's towering inferno.
"It's just pulling them down like quicksand is what it is," Sleepy Eye Fire Chief Ron Zinniel told Coffee or Die Magazine.
The incident began shortly before 11:30 a.m. on Tuesday, June 28, along County Road 27 in Prairieville Township. Farmer Robert Nelson, 82, was trying to break apart a clump of kernels stuck in his grain bin so the corn could start flowing again through the auger.
That's a device that carries grain into a silo for storage or pulls it out to load in a truck or wagon to take to market. Nelson thought he could jog the obstructed corn loose quickly, so he didn't bother to turn off the auger while he kneeled in the sea of seed. Then the kernels began to sluice swiftly through the machinery again, and he started sinking into a quagmire of corn.
"Once that grain starts flowing again, and they're inside, they could be pulled to their waist in 15 seconds and completely submerged within 30 seconds," Dan Neenan, the director for the National Education Center for Agricultural Safety, told Coffee or Die.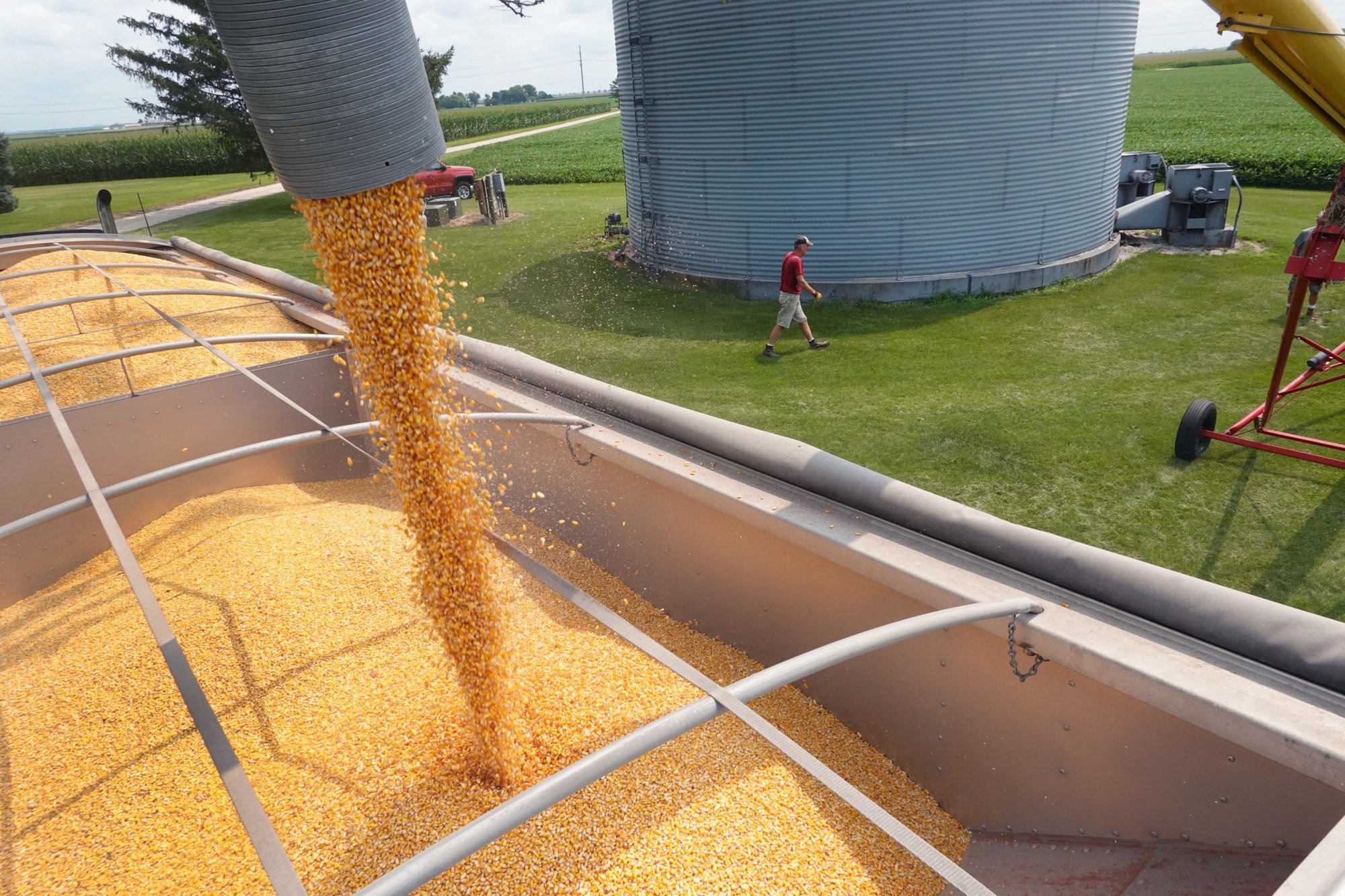 Nelson couldn't budge, and that didn't surprise Zinniel.
"You're talking 10,000 bushels of corn, and that's a lot of pressure," the fire chief said.
Thankfully for Nelson, his wife, Verena, noticed the grain wasn't flowing from the machine, and she went to investigate.
"Well, lucky she did, because she walked down there and she saw that he was trapped," Zinniel said.
The second lucky strike for Nelson came when someone turned off the auger before the firefighters arrived.
"We would have seen nothing but a bin full of corn," Zinniel told Coffee or Die. "He would've been underneath the corn."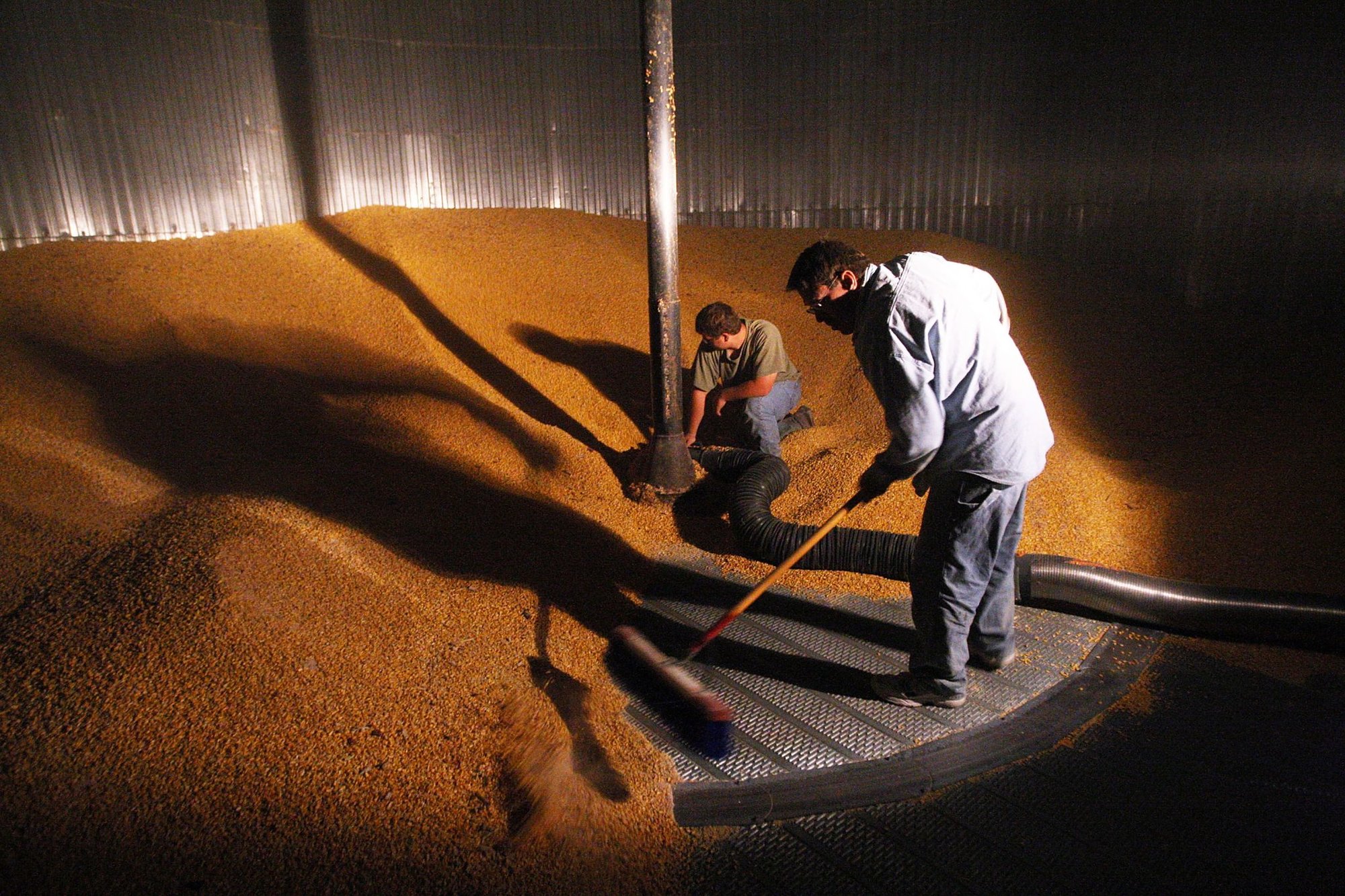 On the heels of the firefighters came other rescuers, including personnel from the Minnesota State Patrol, the Sleepy Eye Police, Brown County Sheriff's deputies, Sleepy Eye Ambulance, and Central Region Cooperative staffers.
They found Nelson bent on his knees inside the bin, the corn up to his lips, stuck like a man trapped in drying concrete.
Zinniel said folks don't fully understand the lethal weight of corn inside a silo. It's so strong that, had rescuers tried to remove the farmer with a mechanical device, it would've ripped him in half.
"It's amazing how much pressure and power corn can have," Zinniel said. "It'll grab them, and it's like quicksand. It's exactly like quicksand. They can't get away from it, and it just keeps pulling them down and down and down, to the point where the corn is being augered out."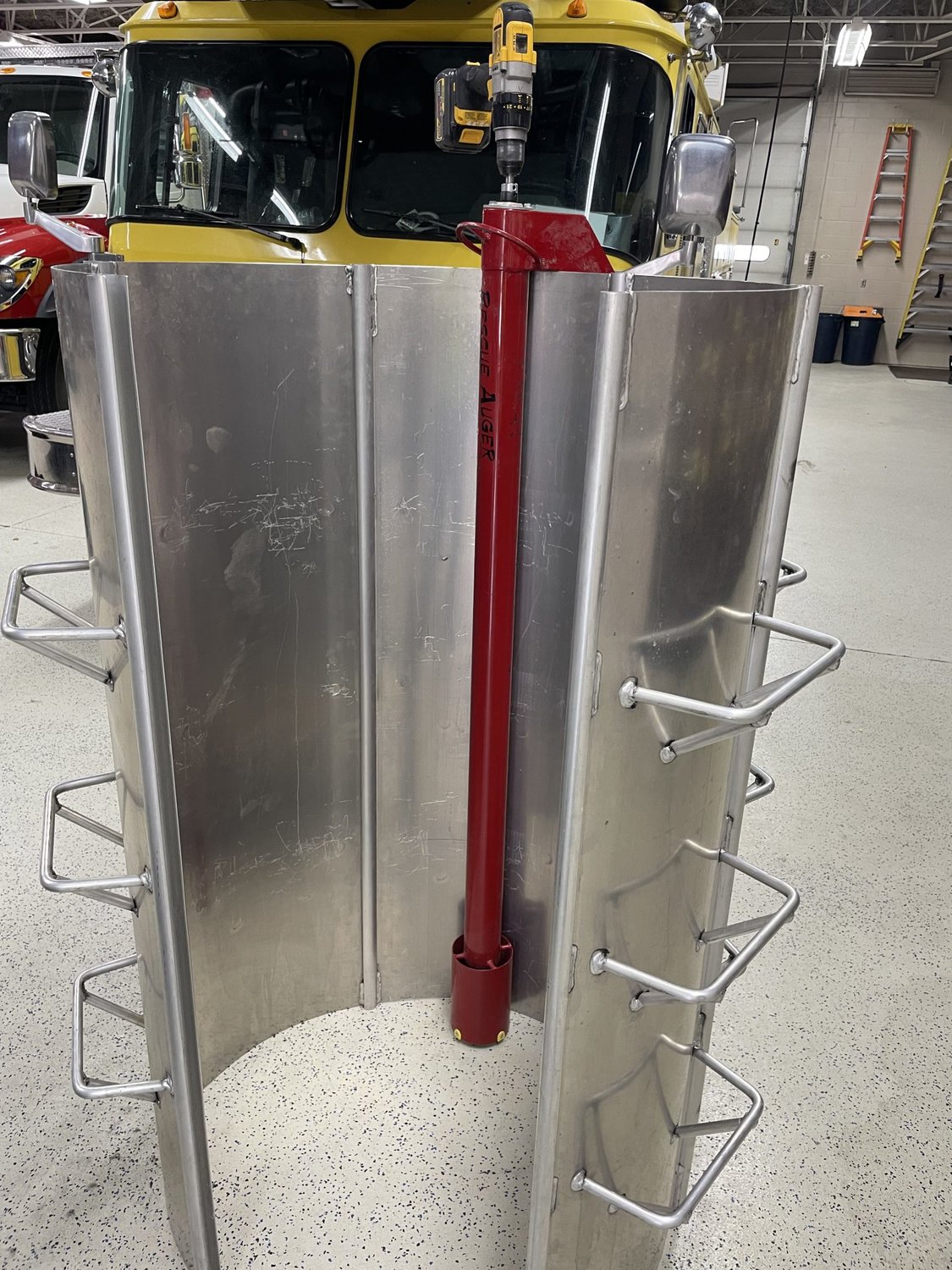 To keep the kernels from washing into Nelson's mouth or snapping his ribs and collapsing his lungs, the firefighters drove the panels of a rugged aluminum grain-rescue tube into the corn around him.
Then they hacked holes in the bin to help lower the level of corn inside it, using a miniature grain auger that attaches to a hand-held power drill to pull out the kernels.
They were about an hour into the grueling mission of moving out the corn when the afternoon sun baking the silo began to take its toll.
Zinniel said one of his firefighters collapsed from heat exhaustion. Four others began to suffer "chills, feeling sick to their stomach, and massive headaches" tied to the rising temperatures on the farm.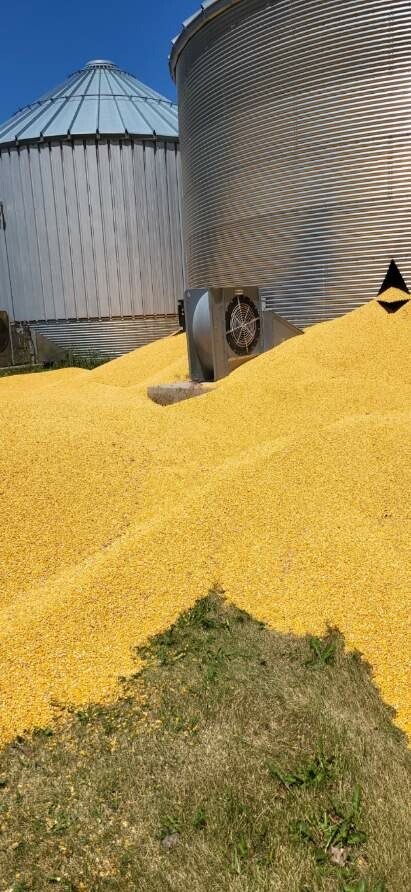 But by the time the corn had ebbed to roughly a foot high, the rescuers could lift Nelson out of the bin. Paramedics rushed him to Sleepy Eye Medical Center.
He was examined, released, and returned to his farm that afternoon.
"I'll talk with him [about] how lucky he was, but we're glad we can be there to help," Zinniel said. "If we had to do that over right now … in a heartbeat."
A key reason why Sleepy Eye's well-trained firefighters can do that is because they show up at farms armed with the right equipment, such as the rescue tube and the miniature auger they used to save Nelson from suffocating.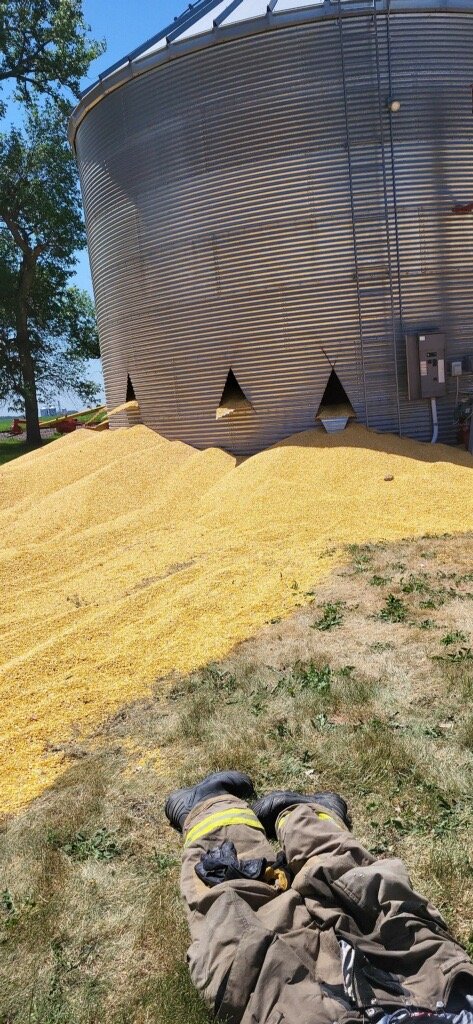 Zinniel praised local businesses for donating the department's mini-auger and other crucial pieces of gear, but one of the chief's top goals is making sure farmers stay out of grain bins in the first place.
"This individual was 82 years old. He's been farming his whole life. I guarantee that he knows what can happen," Zinniel said. "Not saying he ever did, but if I had to guess, he's probably entered this bin many times. It's always the one time that you can have an outcome that isn't good. He's a very, very lucky individual. Very lucky."
Neenan told Coffee or Die his safety center has promoted a nationwide Grain Bin Safety Week every February since 2014. It preaches a "zero-entry mentality" for all farmers thinking about going inside a bin, Neenan said.
Over the past seven years, the center has awarded 265 grain bin rescue tubes to first responders in 21 states. The equipment comes with rescue training in a grain entrapment simulator.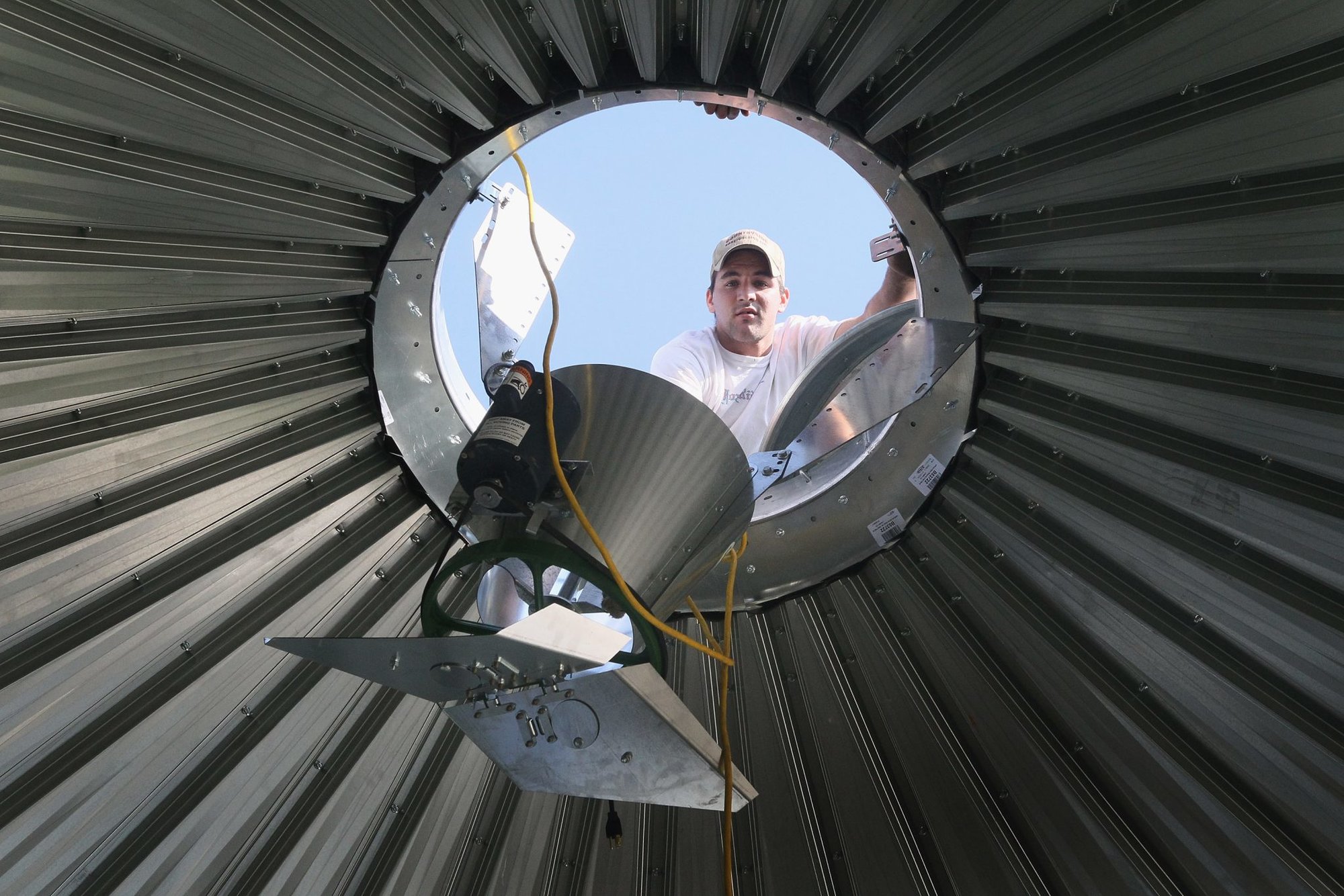 Neenan estimates that more than 1,800 fire departments in 45 states have been nominated to receive the gear and instruction. Awards are determined by need, but a station house can move up the list just by telling the center there isn't a rescue tube within 50 miles of their communities, Neenan added.
Sleepy Eye's firefighters received their equipment years ago, and Zinniel told Coffee or Die his 33 volunteers constantly conduct refresher training.
He's given 34 years of service to fire and rescue, but Zinniel is extra proud that his son is carrying on the family tradition in Minneapolis.
"Where they're trained on big high-rise buildings, we are trained on corn bins," Zinniel said. "It's basically the same."
Read Next: How Firefighters Saved a Florida Man Pinned to Mighty Oak