Whether out of a desire to clap back at conspiracy theorists or to sound smart on their uncle's Facebook post, herds of keyboard warriors regularly take to the internet in an attempt to become armchair historians in space exploration. It's been more than 50 years since the first moon landing, and there is still no shortage of people frantically googling what the hell America actually pulled off in space.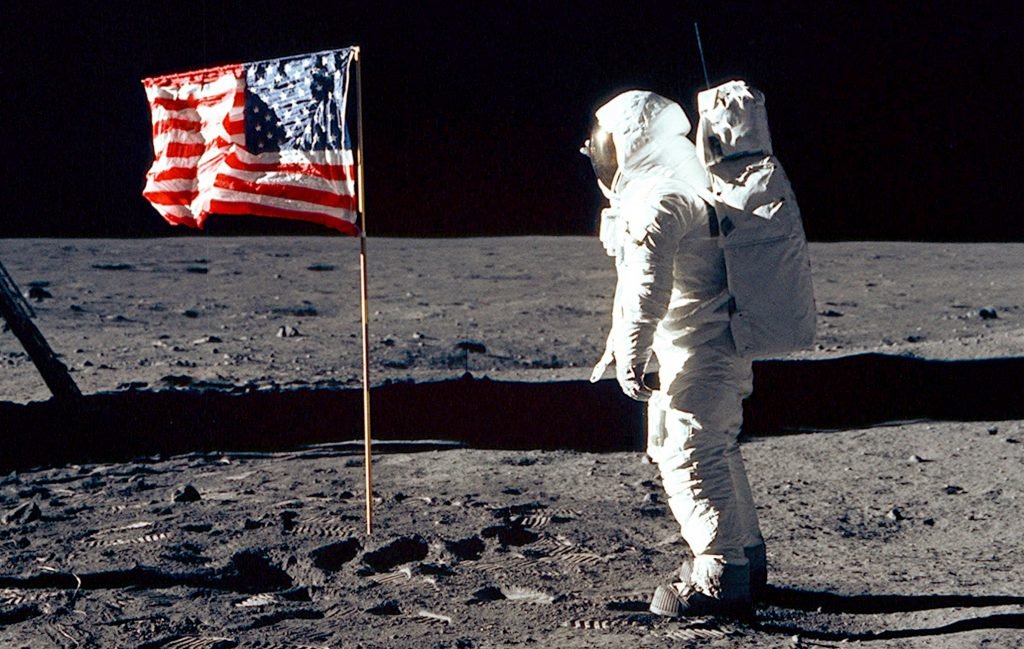 If you happen to fall into that category of Googlers who are seeking a 15-minute history degree from Wikipedia, we'll save you some trouble. Comedy Central's Drunk History will tell you everything you need to know about space exploration and what preceded Neil Armstrong's famous first steps.
Read Next: The Air Force Almost Had Its Own Space Shuttle Program
In May of 1963, Gordon Cooper — a veteran of the Army, Air Force, and Marine Corps — became the first person to spend a full day in space, 34 hours in all. Following several system failures, the mission was almost a catastrophic failure, but thanks to Cooper's cool demeanor, he was able to manually reenter Earth's atmosphere and safely land in the Pacific Ocean.
We recommend that you watch this hilarious history lesson from a very drunk Laura Steinel as she explains NASA's milestone.
Before Americans planted Old Glory on the moon in 1969, the Soviets had sent two men into space to be the first humans to conduct a spacewalk. While the two cosmonauts pulled it off, it was also a near-disastrous mission. Even after successfully landing back on Earth, the two cosmonauts found themselves in Siberia, surrounded by wolves and bears during mating season. We're not kidding.
Here's another ridiculous chapter in space exploration as told by an even more intoxicated Kyle Kinane. Enjoy.