When the Yakutat cops arrived at the Alaska crash site, they saw where the plane had sheared off the treetops before belly-flopping between the pines near Dry Bay Airstrip, 44 miles southeast of their police station.
It was Tuesday, May 24, and there were four injured people inside the crumpled de Havilland Canada DHC-3 Otter, the sort of bush plane Alaskans use for short takeoffs and landings in very remote areas.
And Dry Bay is remote. Fed by the Alsek River, rimmed by tidal flats, pocked with abandoned canneries, and pinned in by a long gravel slough, the coastal plain sprawls across 16 miles of the Gulf of Alaska's mostly roadless northeastern shore.
The injured needed medical attention and a speedy evacuation to a hospital, and that could only happen with more aircraft. Other first responders in Cessnas were flying to the airstrip, but they needed help from the US Coast Guard.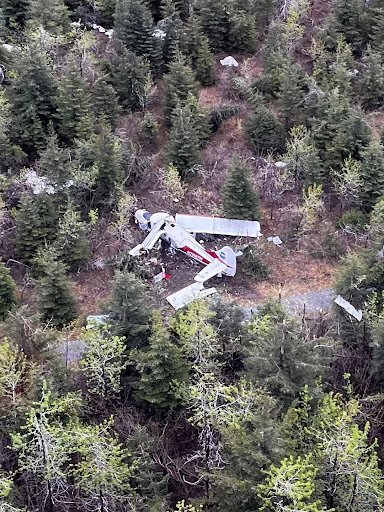 They were in luck — help was already on the way. The downed aircraft's emergency locator transmitter automatically pinged a mayday on impact. US Coast Guard 17th District watchstanders in Juneau received the alert around 3:15 p.m., shortly before the Sector Juneau operations center got a phone call from an eyewitness describing the accident.
More than 200 miles away from the crash was a Coast Guard MH-60T Jayhawk helicopter aircrew on a training mission. They were short on fuel and time, so they scooted back to Air Station Sitka and "hot-refueled" with the engines still running and the rotor head turning.
The pilots and their crew hopped out, and a Coast Guard team on alert jumped in, bringing litters, backboards, and other emergency gear.
The Jayhawk neared Dry Bay before 5 p.m. As co-pilot Lt. Erik Oredson peered down, he took in the wreckage. The fuselage was "still mostly intact," he told Coffee or Die Magazine, but the wings and the tail were "pretty obviously hit pretty hard."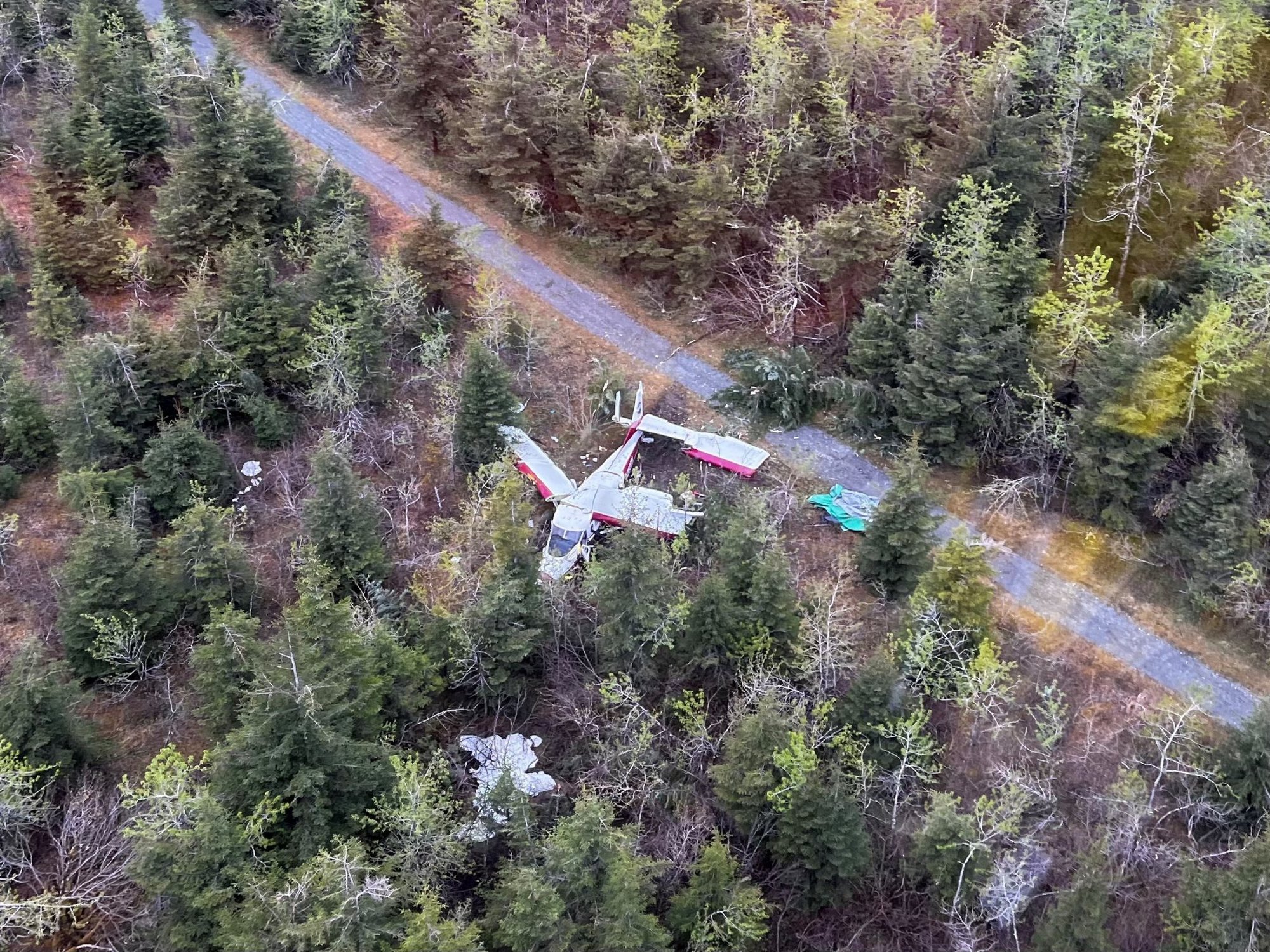 They landed, and Oredson said the passengers in the plane were "pretty critically injured" but also conscious. The civilian first responders already had three patients out of the plane, with two on backboards, but one of the passengers was still trapped in the plane.
And that's where Aviation Survival Technician 3rd Class Luke Singer comes in.
It's transfer season at Air Station Sitka. That means new personnel are arriving, many of the veterans of Alaskan air rescue are departing, and there's an influx of temporary-duty Coasties to beef up the sizes of the crews and replace injured personnel as the busy summer months loom.
Singer had arrived in the Last Frontier State three weeks before from New Jersey, only nine months out of his A-school training as an elite rescue swimmer. The Dry Bay mission came on his first day standing alert duty at Sitka.
"I hadn't flown with him before; none of us had," Oredson said. "He did a great job."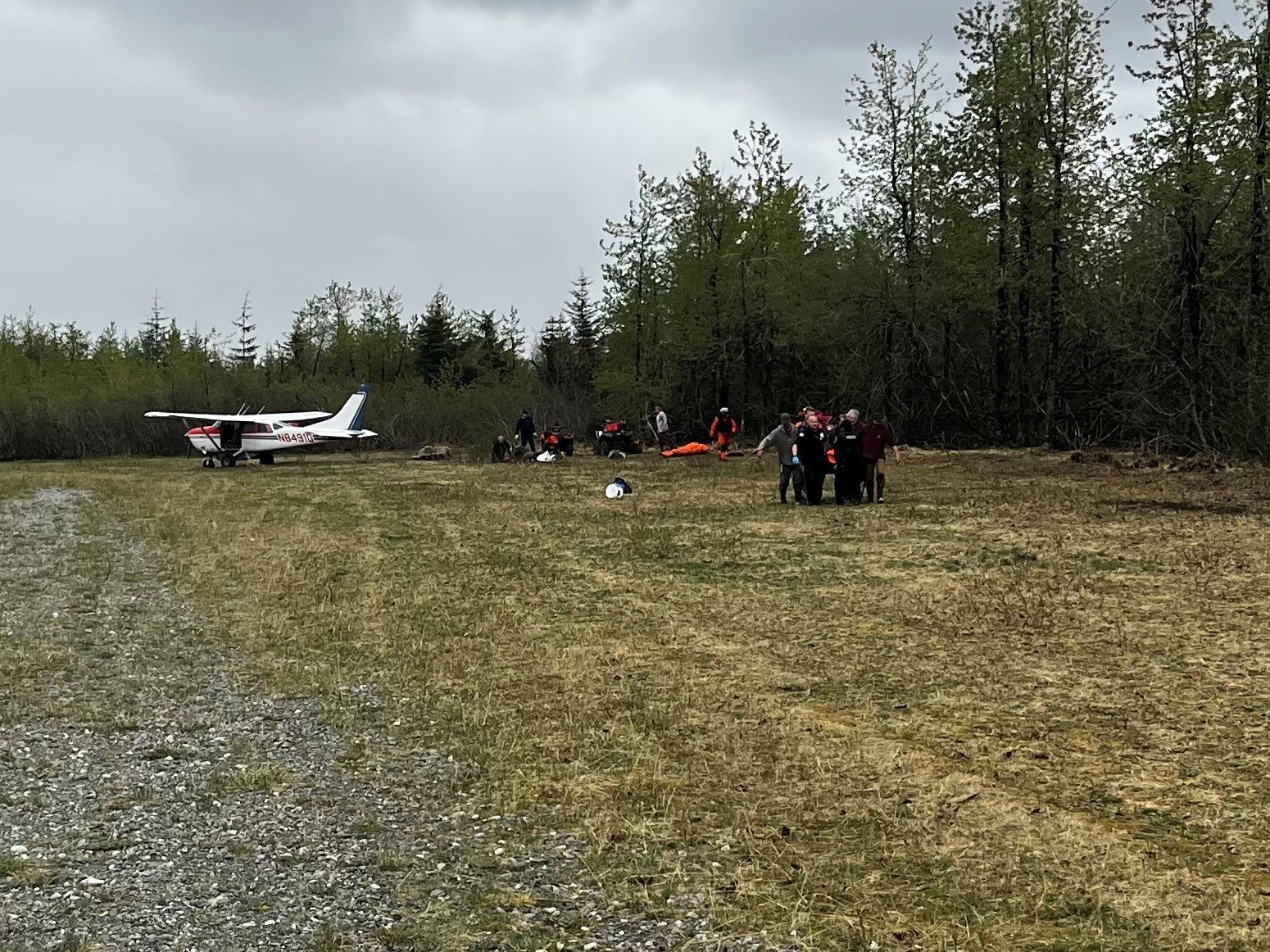 Singer rushed to retrieve the last passenger from the plane. Avionics Electrical Technician 3rd Class Chris Johnson — the crew's flight mechanic and hoist operator, who moonlights as a volunteer emergency medical technician with the local fire department — helped him secure the patient to a backboard.
The Jayhawk's pilot, Lt. Cmdr. Mark Seavey, began removing as much equipment from the helicopter as he could to fit in as many patients as possible. They'd come back for the gear later.
"We didn't want to shut down just because it adds time when we need to take off, so I actually sat inside and held the controls while the aircraft commander got out and reconfigured the cabin," Oredson said.
Twenty minutes after they touched down, the Jayhawk's crew had the two most critically injured patients in the helicopter, and they were flying to Yakutat. They were followed by a Yakutat Police Department Cessna carrying one passenger. A civilian volunteer took the least-injured patient, all of them bound for Yakutat.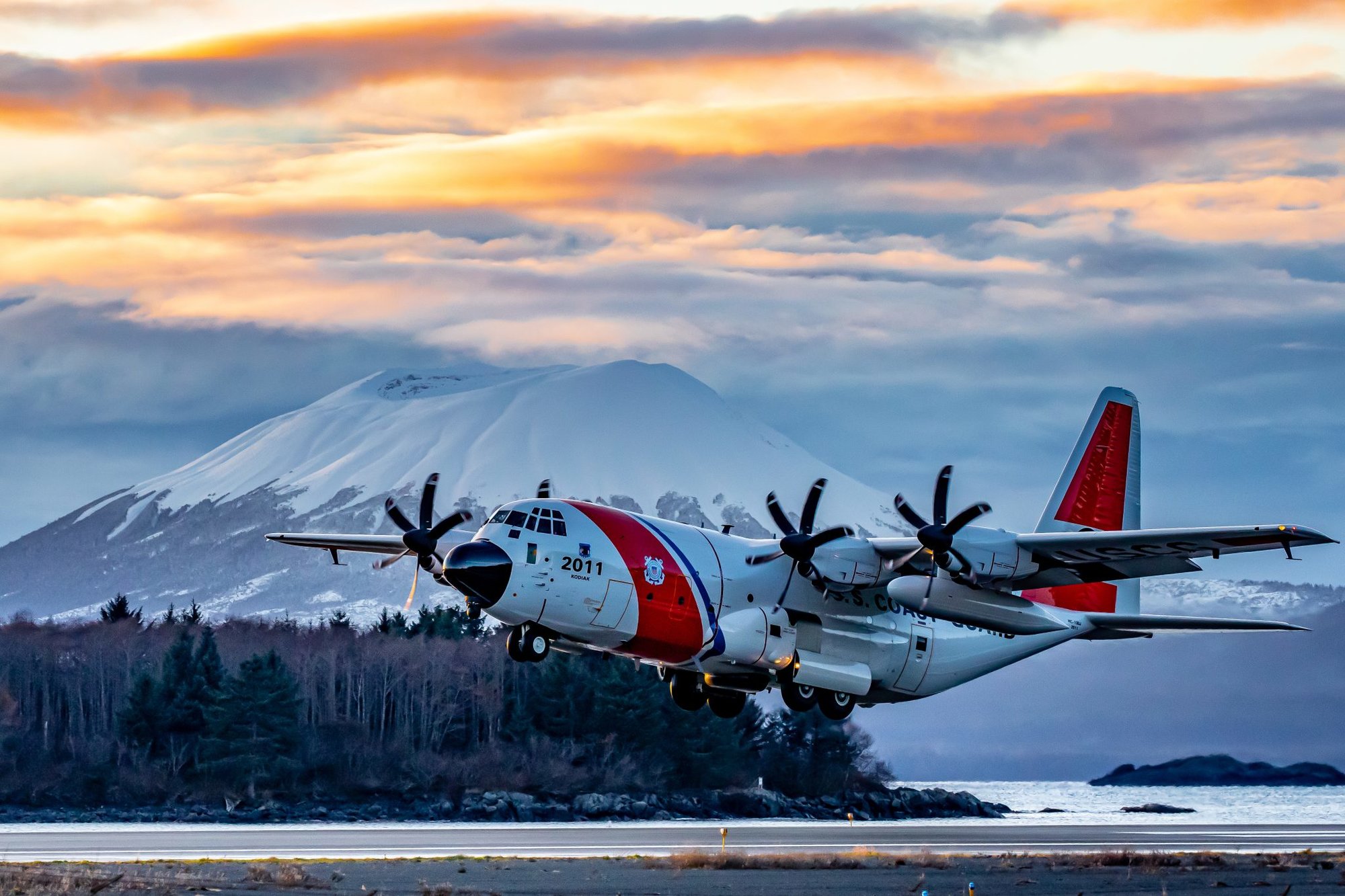 Located roughly 200 miles northwest of Juneau, Yakutat has fewer than 700 residents and lacks a major trauma center.
So a US Coast Guard HC-130H Hercules crew from Air Station Kodiak hauled in extra flight nurses and paramedics and flew the injured passengers to Anchorage.
Not only were watchstanders in both Sitka and Kodiak coordinating those intricate aerial medevacs, but a second Hercules crew out of Kodiak was searching for a missing mariner in Cook Inlet.
"Plane crash calls definitely get your heart rate going," Oredson said. "We never know what we're gonna encounter — if it's a plane that went right in the side of the cliff or something that people had survived — so you gotta be ready for anything."
Read Next: US Coast Guard Tampa Bay Rescue: 3 Boaters, 1 Buoy, but No Boat