As Marine Lance Cpl. Dylan Merola pushed further into his mission at Kabul, he wanted his mom to know he would be out of touch, but he would be okay.
"Mom, I won't be able to talk to you for a little while," he wrote, days before he was killed. "We're being sent to a different location. I love you and I will talk to you as soon as I get home."
Merola was 20 years old, the same age as the war he fought in.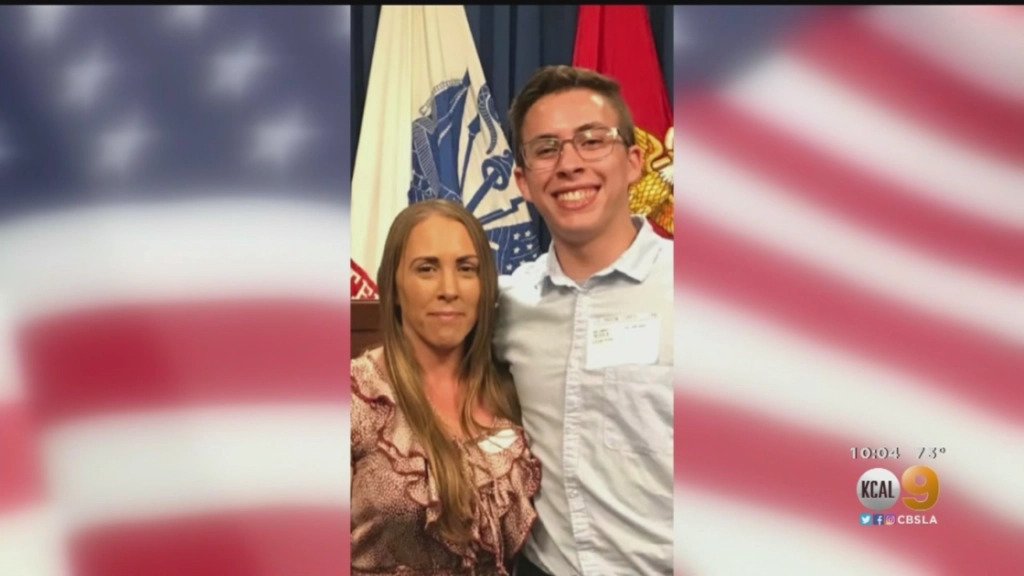 Merola was assigned to 2nd Battalion, 1st Marine Regiment, 1st Marine Division, I Marine Expeditionary Force, out of Camp Pendleton, California, and was in Kabul for only a week and a half before the ISIS-K attack on Abbey Gate that killed him and 12 other Americans.
In the days after his death, Merola's memory was honored by loved ones and by his hometown of Rancho Cucamonga, California. At Los Osos High School, which he'd graduated from in 2019, Merola was remembered with a moment of silence before the start of the school's season-opening football game Friday, Aug. 27. Merola's mother, Cheryl, said her son was exceptionally brave and described him in an interview with local news station KCAL 9 as "kind, loving, and giving to every single person. He would give anything for anybody." Merola planned on going to college for engineering after his service in the Marine Corps.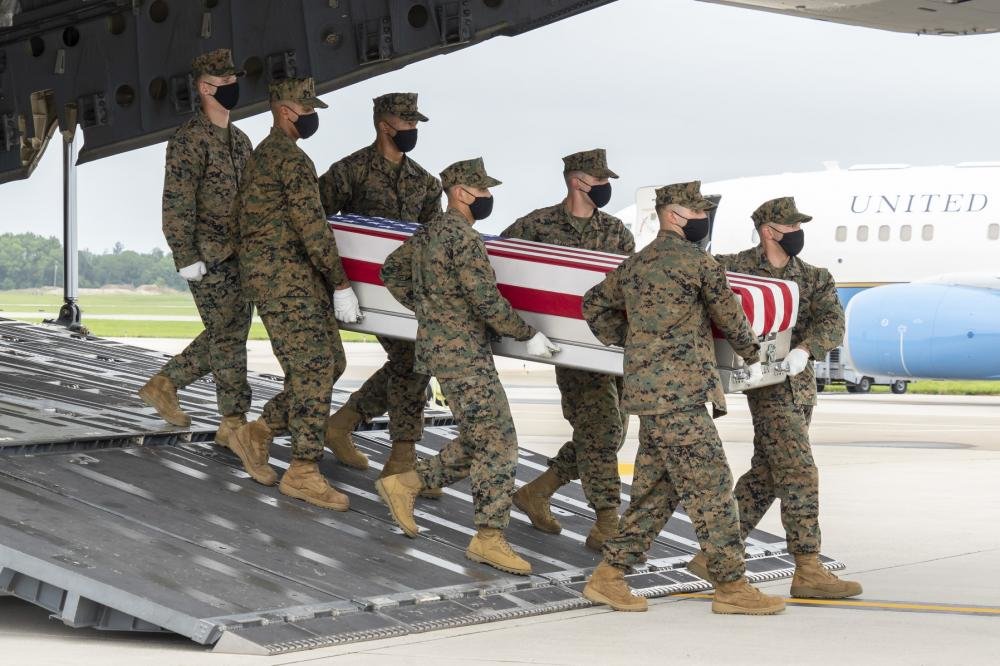 Merola's uncle shared the following statement about his nephew with NBC4 News:
"Dylan loved doing stage set up and technical theater at Los Osos High School in Rancho Cucamonga. He was the kind of person who would always be there for his friends and just enjoyed hanging out with family for family cook nights. They would hike, fish, kayak and spend time just being together. He will be truly missed and always in our hearts."
On a GoFundMe page set up for Merola's family, an entry from a donor claiming he was Merola's roommate reads, "Anytime we get smash burger we will be thinking of you. You have made a difference in this world and I'm sad you can't see it from down here."
The 13 American service members killed in the Aug. 26 bombing were:
Lance Cpl. David Lee Espinoza, USMC | Laredo, TX

Sgt. Nicole Gee, USMC | Roseville, CA

Staff Sgt. Taylor Hoover, USMC | Salt Lake City, UT

Staff Sgt. Ryan Knauss, US Army | Knoxville, TN

Cpl. Hunter Lopez, USMC | Indio, CA

Lance Cpl. Rylee McCollum, USMC | Bondurant, WY

Cpl. Dylan Merola, USMC | Rancho Cucamonga, CA

Lance Cpl. Kareem Nikoui, USMC | Norco, CA

Cpl. Daegan William-Tyeler Page, USMC | Omaha, NE

Sgt. Johanny Rosario, USMC | Lawrence, MA

Cpl. Humberto Sanchez, USMC | Logansport, IN

Lance Cpl. Jared Schmitz, USMC | Wentzville, MO

Navy Corpsman Maxton Soviak, US Navy | Berlin Heights, OH
Read Next: