If you've been paying attention to the news for the past few years, you should be familiar with the story of former US Navy SEAL Eddie Gallagher. In September 2018, he was charged with 10 offenses under the Uniform Code of Military Justice over accusations that he had stabbed an injured and sedated ISIS prisoner to death and then photographed himself with the corpse.
He was acquitted for all but the most minor of the charges and sentenced to time served. He was also demoted to petty officer first class — an action President Donald Trump then reversed. Gallagher retired from the Navy in November 2019 with full honors, pension, and medical benefits.
Because of his high-profile case, Gallagher's experiences during his pre-trial confinement were not typical.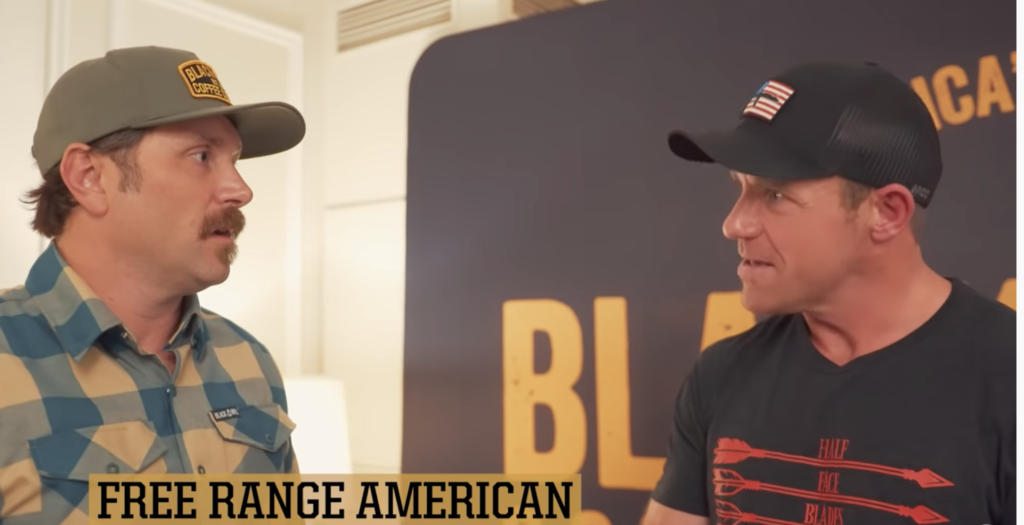 "It's been surreal. I think that's the biggest shock out of this whole thing. Going from, I never would tell anybody I was a SEAL (before all this happened). I was just glad to be one, just tried to remain behind the scenes, the 'quiet professional,' I guess," Gallagher said in an interview on the Free Range American podcast. "Going from that to having your face plastered everywhere. And, obviously, that was going on while I was incarcerated."
And the Naval Consolidated Brig Miramar where he was held for nine months before Trump ordered he be placed on home arrest instead wasn't typical either.
"[The brig] was a whole different ecosystem," he said. "But it wasn't just a Navy prison. They call it the brig, but it's pretty much all branches. I was in there with Army, Marines, Air Force, and Navy prisoners."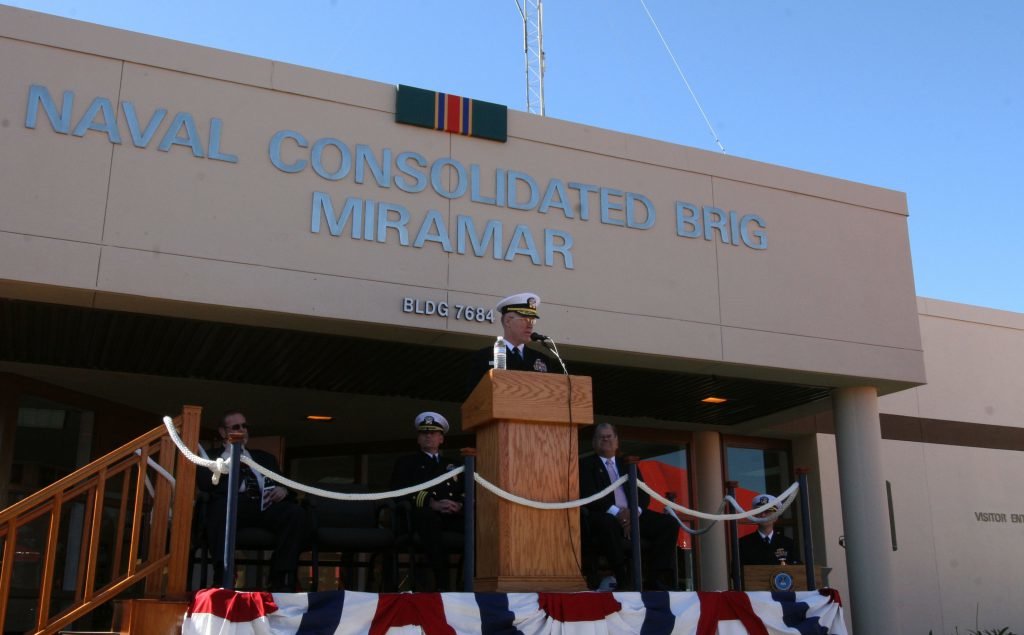 "It's like 85 percent — that's where they send all the sexual offenders in the military," Gallagher continued. "It was all mainly pedophiles, rapists … It was interesting."
Gallagher said each prisoner had their own cell with a toilet, but they were only allowed in them at night. The rest of the time he had to spend his time in common areas with other prisoners in his pod.
"You left your cell; reveille — or wake-up time — was like 5-something a.m., and then you couldn't go back in your cell until bedtime," Gallagher said. "You can go into your cell after you come back from chow or whatever to go to the bathroom. Or if you have to go to the bathroom, you can go in there, but someone buzzes you in. You can't just open and shut your door whenever you want. You have to ask permission to go back in your cell."
If you have a picture in your head of endless boredom, with prisoners sleeping when they want or doing pushups in narrow cells, that's not what this brig was like — other than the boredom.
"You do nothing all day. You literally sit in a chair. They have one TV; they have CNN. That's all they allowed you to watch," Gallagher said. "Think of it as like a boot camp on steroids where the guards are all E-5s and from different branches, who have all the power in the world. They come around, and if you're slouching in a chair, they go, 'Sit up straight.' Stupid shit like that. Come toss your cell whenever they want."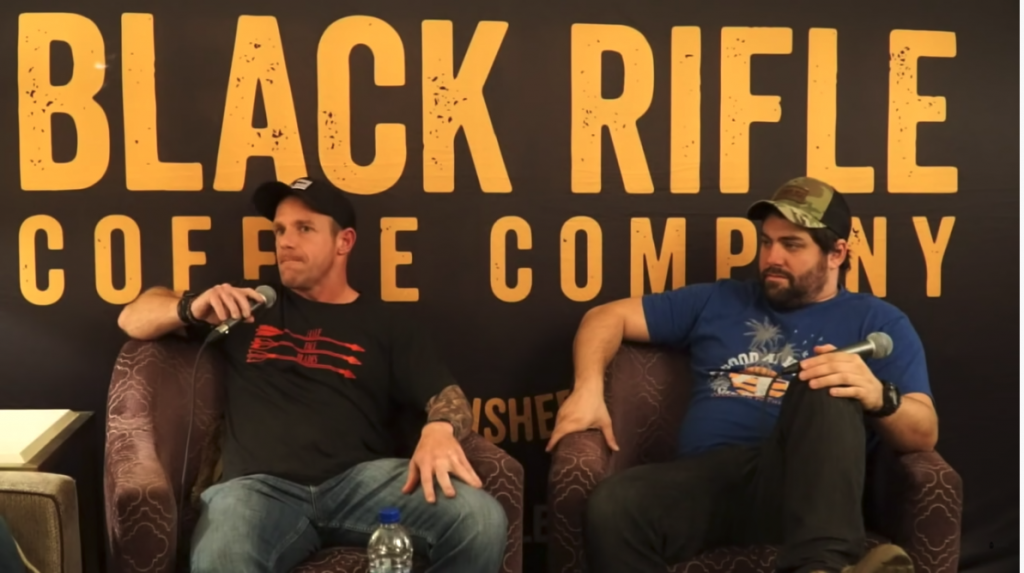 While he said that "some of the guards were actually really cool" to him, some were not — and some intentionally pushed him.
"[Some guards] were just like, 'Oh yeah, we can tell this Navy SEAL what to do.' And they abused that power," he said.
Visitation was another issue.
"Luckily, I had a pretty good group that came every weekend that were on the [approved visitor] list," he said. "I mean, they came religiously and just sat with me on the weekends for those two hours. And you can just sit there. I mean, you're being watched. There's guards roaming around, and you can't touch anybody. You just sit in a chair and have a conversation."
The most difficult part was not being able to touch his wife and children when they visited.
"When my wife would come, I was allowed a one- to two-second embrace, and that was it," he said. "My wife had to bring my kids to visit me, and obviously, my son and my daughter tried to sit in my lap, and they were like, 'Nope.' And the reason they do that is because — so my son came wearing a tank top, and they made him wear a gown, like a gown that you're given in a hospital. And I was like, 'Why does he have to wear this?' and they were like, '[The tank top's] going to excite all the other pedophiles in here.'"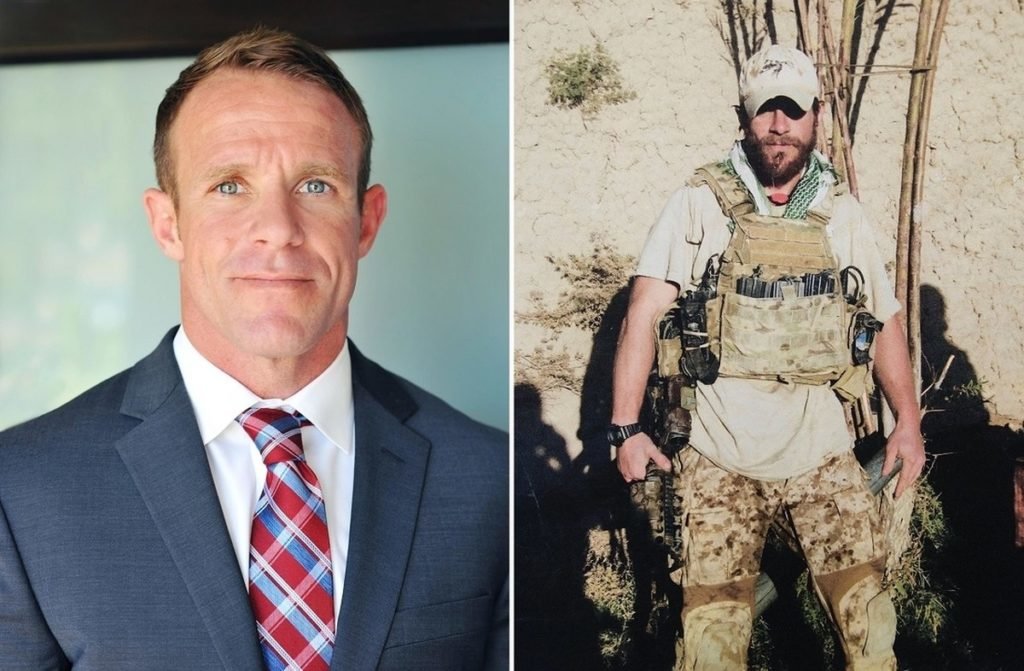 After visitation, Gallagher said, he was often pulled into another room by guards and told to undress and do other humiliating things.
"Every time someone came and saw me or I had some sort of visitor, I would be pulled into a room afterward and you are stripped naked — you know, spread your butt cheeks, lift your nut sack," he said. "Then, if they wanted to be dicks, they would just sit there and say stuff to me while I'm there naked, like, make you bend over and pick up your boots, do this, do that. I just had to bite my tongue because all they were trying to do is get you to snap, and then they could point the finger at me and be like, 'See! This dude's crazy.'"
When asked if he thought those orders were coming down from a higher level, he said he did.
"It was totally influenced from a higher level," he said. "The guards that were cool with me came up to me and were like, 'Listen, NCIS came in, the prosecutors are telling guards to make you snap and try and mess with you so they can point the finger.'"