Egg coffee might not sound like the most palatable caffeinated drink, but approach it with an open mind. The thick, sweet, and impressively strong beverage is a staple found through Ho Chi Minh City and Hanoi (where it originated), but you'll also find it in smaller tourist hot spots throughout Vietnam such as Hoi An and Da Nang.
Its actual name raises a multitude of questions. Is the drink simply egg mixed with coffee? How many eggs are used? Poached, fried, or scrambled? Is it the ultimate protein-and-caffeine combo breakfast? If you're a curious coffee drinker looking to broaden your palate with more exotic variations than Western cafes provide, then ordering an egg coffee is the fastest way to get there.
But since most Coffee or Die readers can't simply stroll down to the nearest Vietnamese cafe and sample one, we'll break it down for you.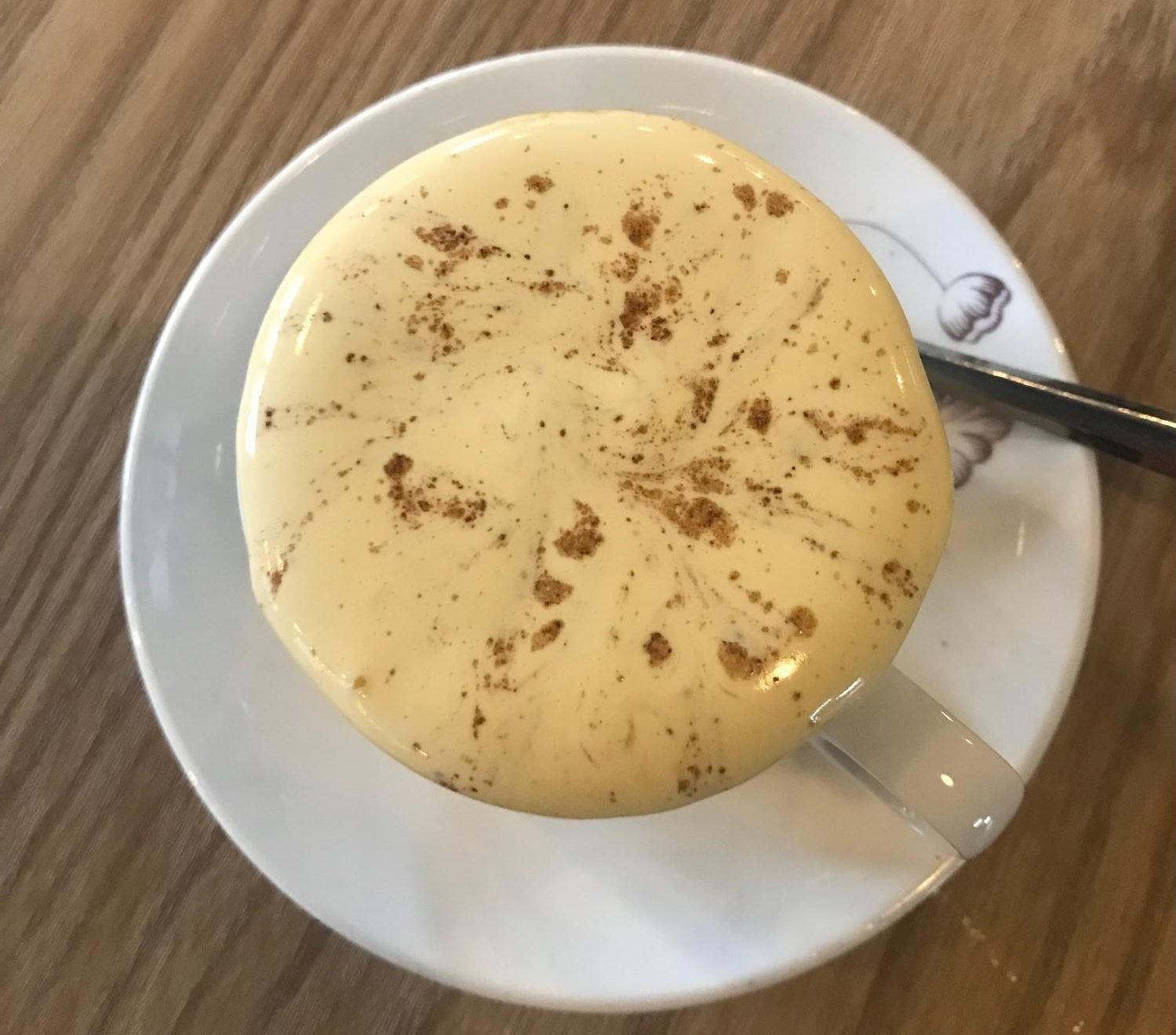 Egg coffee, or Cà phê trứng (cafe trung) as it's locally known, is produced and sold in the bustling hubs of Vietnam's two biggest cities. Within these urban hives exists a thriving coffee culture consisting of everything from hole-in-the-wall coffee shops that see patrons perched on plastic stools on the street, to more conventional hipster cafes serving curated roasts and rotating bean variations. While not every cafe sells egg coffee, you're guaranteed to find it at Giang Café and the surrounding streets, where it's rumored the drink was first invented during a dairy shortage in the 1940s.
Egg coffee itself looks more like a dessert than a cup of coffee. It has a fluffy and foamy appearance like marshmallow and is prepared using fresh eggs, sweetened condensed milk, and robusta coffee beans.
During preparation, a shot of dark coffee is brewed and poured into the bottom of a mug. The egg yolks are then whipped furiously with the condensed milk for about five minutes. Once the desired consistency is achieved — a sort of creamy meringue texture — the mixture is poured on top of the espresso shot to settle.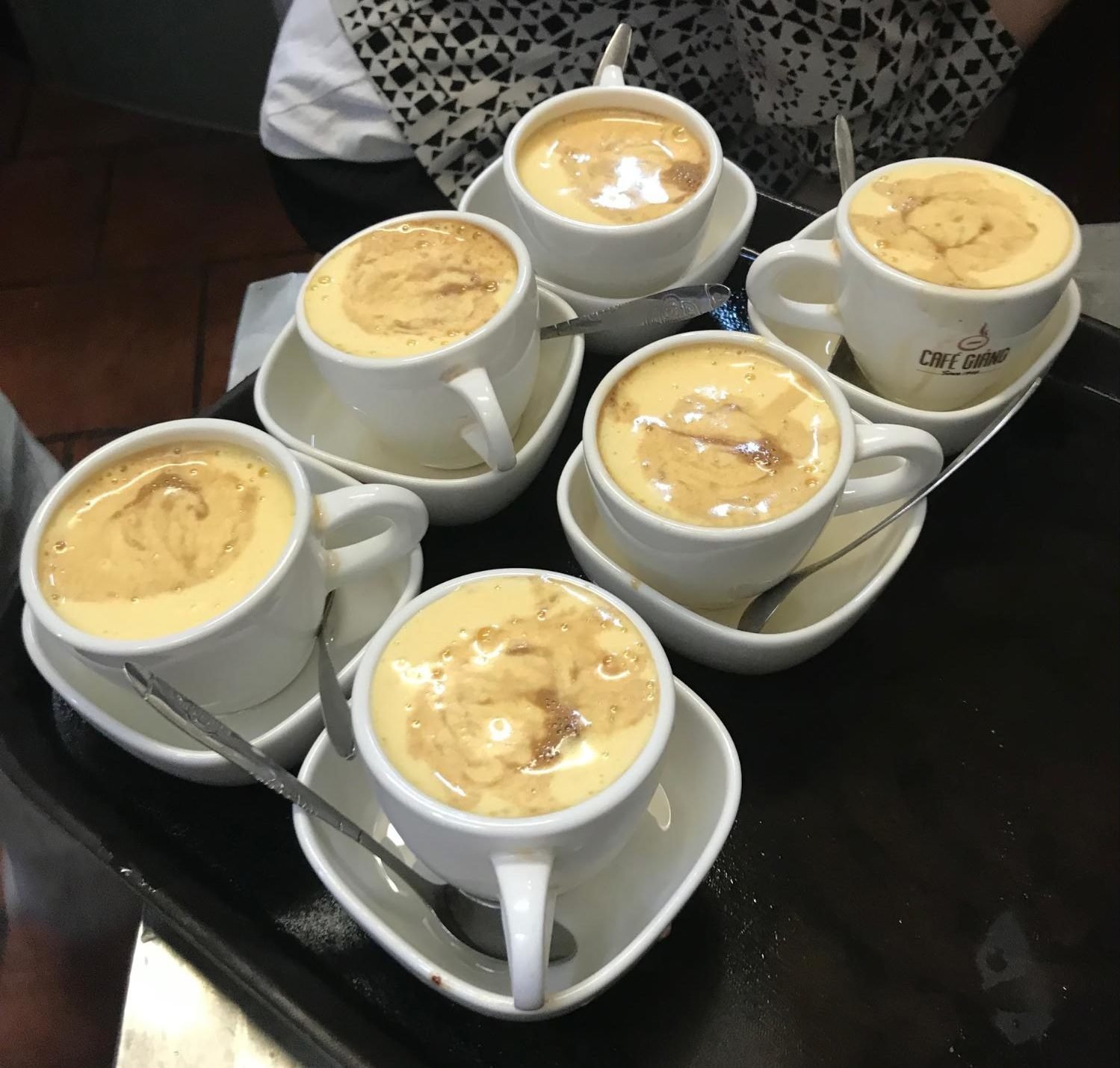 For those who like their coffee strong, black, and bitter — prepare yourselves. Egg coffee is sweet, with a taste similar to a rich tiramisu combined with a healthy and robust coffee flavor. It's delicious but more likely to be consumed as a treat than a daily pick-me-up.
It's also worth noting that egg coffee is prepared differently depending on the region — and sometimes even the coffee shop — you find yourself in. Some cafes add vanilla extract or butter, and some even add cheese. The drink can also be served hot or cold. If it's the former, you'll find the coffee placed in a small bowl of hot water to help it retain its temperature.
Whatever your caffeine proclivities, egg coffee is certainly worth trying if you find yourself in Vietnam. Or, if you're feeling adventurous, you can try it at home.