On Wednesday the Dwight D. Eisenhower Carrier Strike Group began flight operations in the Eastern Mediterranean Sea in support of US forces participating in Operation Inherent Resolve, the coalition air war against the Islamic State group, or ISIS. The ships and aircraft of the strike group will continue to provide air and intelligence support to US forces on the ground in combat against ISIS.
"Our Strike Group is ready and capable of providing direct, long-range combat operational air support from the Eastern Mediterranean Sea," said Rear Adm. Scott F. Robertson, commander of the Eisenhower Carrier Strike Group, in a press release.
The carrier strike group includes the USS Dwight D. Eisenhower aircraft carrier; the Ticonderoga-class guided-missile cruiser USS Monterey; and the Arleigh Burke-class guided-missile destroyers USS Mitscher, USS Laboon, USS Mahan, and USS Thomas Hudner.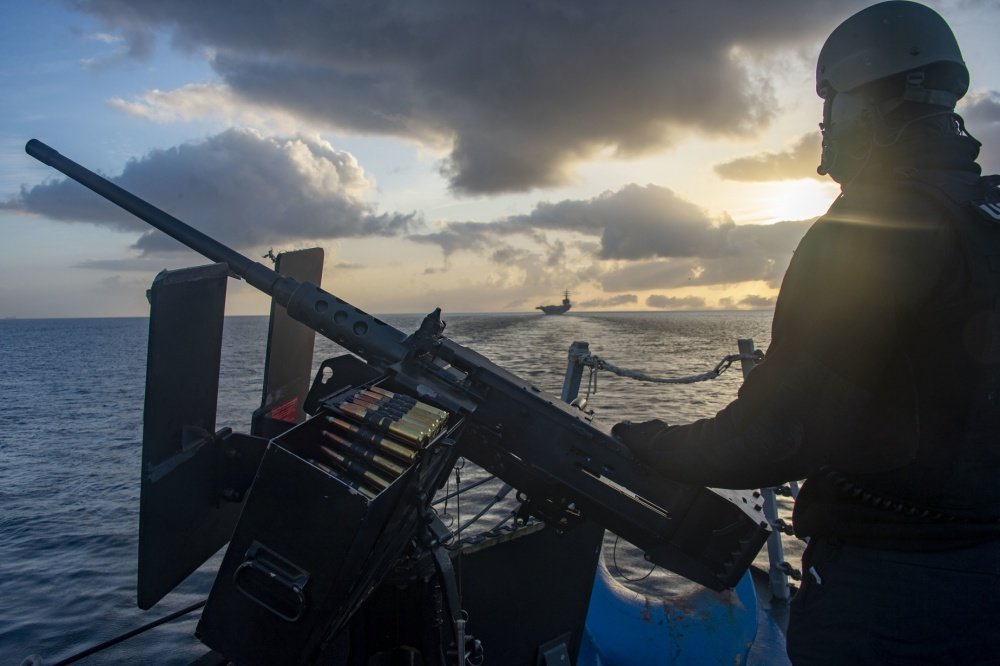 As US combat operations against ISIS enter a seventh year, the Navy brings several capabilities to both the US 6th Fleet area of operations, as well as to personnel on the ground operating inside Iraq and Syria. These include air support, ballistic missile defense, intelligence, surveillance, and reconnaissance assets.
The Islamic State group's so-called "caliphate," which once extended from western Syria into Iraq and nearly to Baghdad, has largely been smashed. US air power and special operations forces combined with the Iraqi military have succeeded in reducing the terrorist army into small pockets of fighters.
US military commanders warn that a US withdrawal from Syria, along with cutbacks in air support to partner forces on the ground, would create a security vacuum that the Islamic State group could exploit to regain ground.
"What would happen if we withdrew is a question that we would need to take a look at," said Marine Corps Gen. Kenneth McKenzie, the head of US Central Command. "Because we're there, there's an element of stability."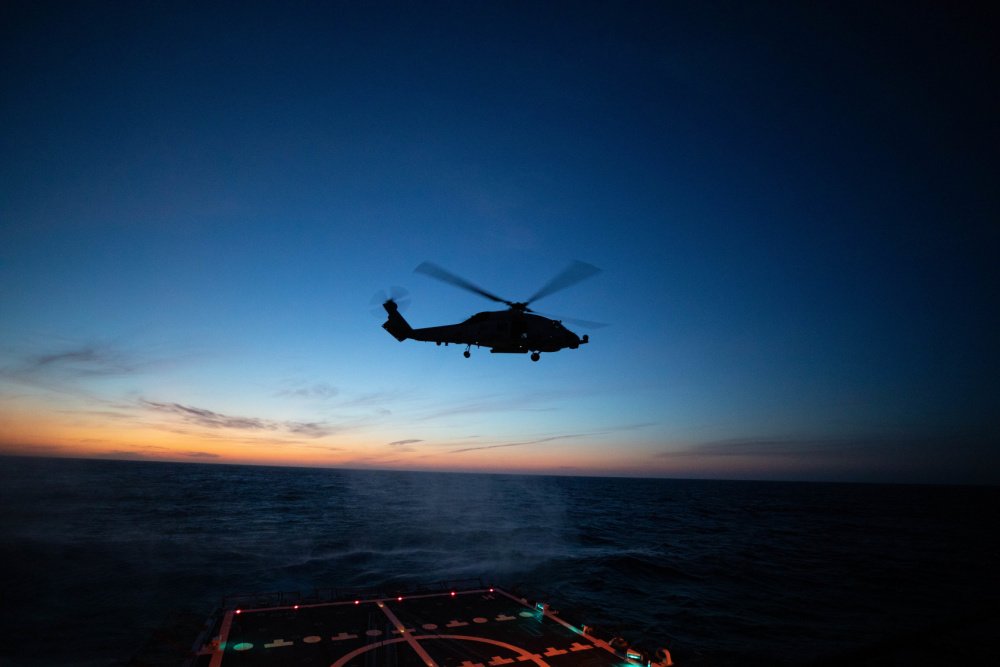 About 900 US troops are deployed to outposts in the western part of Syria. Some American lawmakers, however, are calling for the US to withdraw this modest force from the region in favor of a strategic "pivot" to Asia.
Robert Ford, who served as an ambassador to Syria under the Obama administration, called for a pullout from the region, calling America's current strategy "deeply flawed."
"I don't think it's worth it," Ford said, adding that ISIS "is largely contained and not in a position to threaten the US homeland or even to send fighters to Europe."
Many experts say the Biden administration is unlikely to order US forces out of Syria anytime soon. In his first publicly announced military action as commander in chief, President Joe Biden launched airstrikes against Iranian-backed militias inside Syria. According to the Pentagon, the militants were responsible for rocket attacks against US positions in Iraq.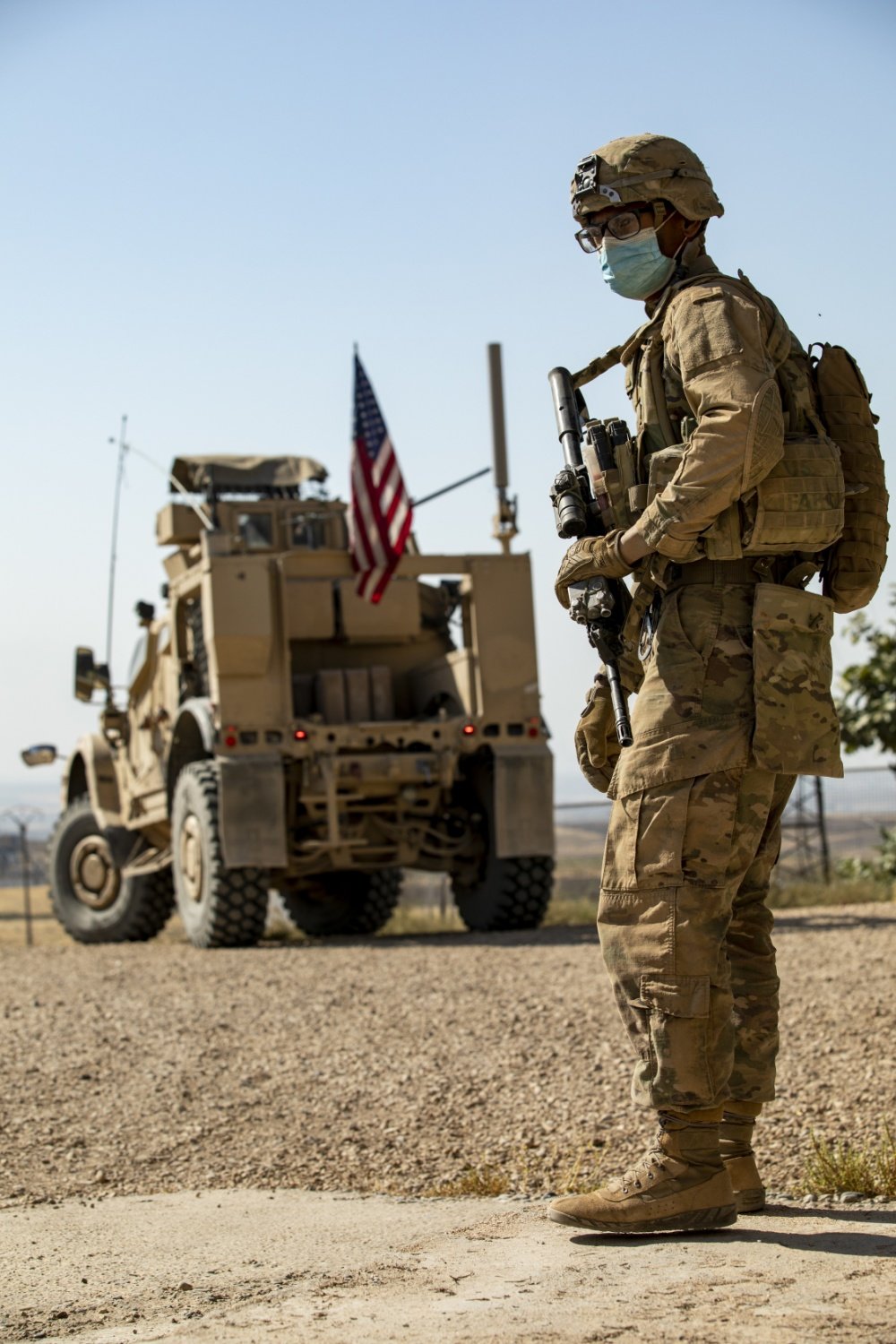 Despite this backdrop, US operations against the Islamic State group under Operation Inherent Resolve continue to be successful. US officials say it has fewer than 10,000 followers, many of whom are forced into remote mountain or desert areas. The militant group is unable to hold large swaths of territory or mount mass attacks due to the relentless threat of the US-led bombing campaign.
"We believe they still aspire to hold ground" in Syria and Iraq, McKenzie said. "But it's hard for them to gather, because when they do, we get them."
What Biden is going to do "is the one question I got from everybody," said McKenzie. "I think the new administration is going to look at this, and then we're going to get guidance."
Read Next: