The firefighter who died while fighting the El Dorado wildfire has been identified as Charles Morton, a Big Bear Interagency Hotshot Squad boss, in a press release from the San Bernardino National Forest/US Forest Service. Morton died on the night of Sept. 17, 2020.
"Charlie was a well-respected leader who was always there for his squad and his crew at the toughest times," said US Forest Service Chief Vicki Christiansen in the release. "Our hearts go out to Charlie's loved ones, coworkers, friends and the Big Bear Hotshots. We will keep them in our thoughts and prayers."
Morton was born Aug. 7, 1981, in San Diego, California. He started his firefighting career in 2002 when he entered the California Conservation Corps as a corpsman at the Butte Fire Center in Magalia, California. During the 2006 fire season, he joined the ranks of Firestorm Fire Suppression Inc. in Chico, California.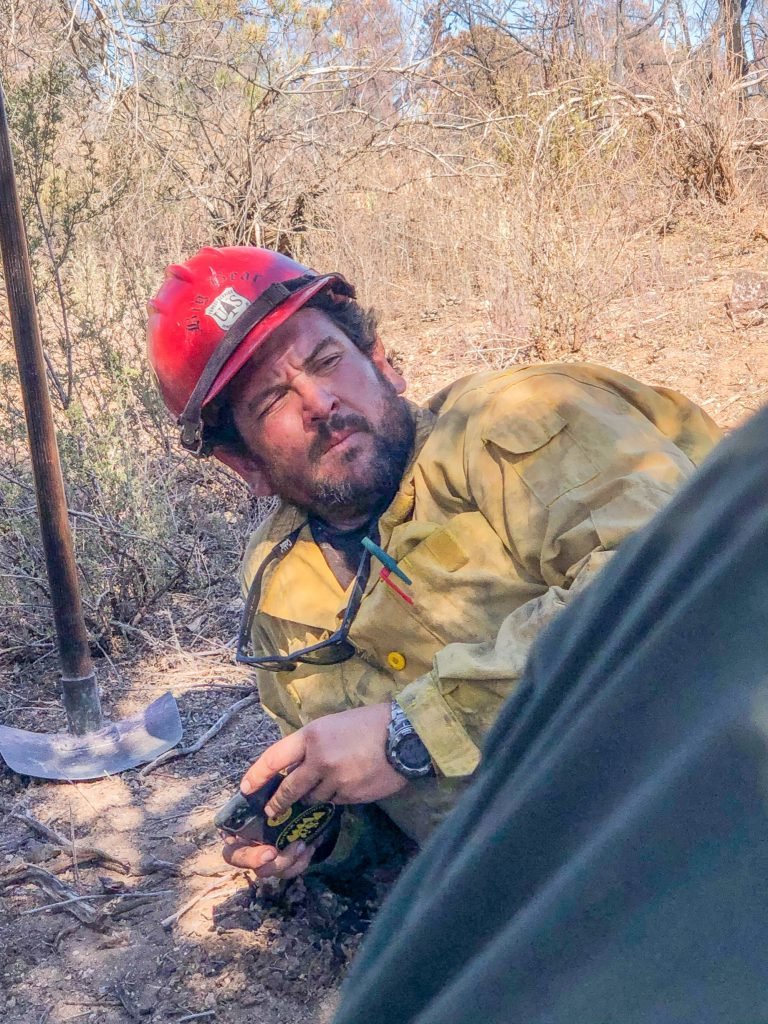 Morton served for 14 years with the US Forest Service, beginning in 2006 with the Truckee Interagency Hotshots tasked with serving the Tahoe National Forest. He moved on to the San Bernardino National Forest in 2007 and, according to the press release, "worked on both the Front Country and Mountaintop Ranger Districts, for the Mill Creek Interagency Hotshots, Engine 31, Engine 19, and the Big Bear Interagency Hotshots."
At the time of his death, Morton was engaging in fire suppression against the El Dorado wildfire. The details of what occurred to cause his death have not been released at the time of publication.
The El Dorado wildfire is believed to have been caused by a pyrotechnic device used during a gender reveal party. Cal Fire Incident Command recorded Sept. 5, 2020, as the day the fire started. The wildfire is currently estimated to be 22,601 acres in size and is 81% contained, according to an InciWeb report.