KYIV, Ukraine — America has gone on the offensive in the gray zone war to defend the integrity of November's presidential election.
In a bid to bolster election security against foreign interference, Secretary of State Mike Pompeo said on Wednesday that the United States would offer up to a $10 million reward "for information leading to the identification or location of any person who, acting at the direction or under the control of a foreign government, interferes with U.S. elections by engaging in certain criminal cyber activities."
On Thursday, Russian news outlets reported that the US Embassy to Russia was sending out text messages to Russians offering them that monetary enticement for knowledge of any election interference activities.
That same day Russian social media users began sharing screen shots of the text messages, and news outlets across the country reported on instances of area residents receiving the texts. The messages came from providers usually associated with spam, and it was unclear, at first, who sent them. Many Russians, therefore, were initially skeptical and mistook the messages as either spam or a prank, Russian agencies reported.
The US Embassy to Russia reportedly later confirmed to several Russian news sites that it was behind the text messages, which read in Russian: "The United States pays up to $10 million for any information on foreign interference in American elections."
The messages contain links to the US Department of State's Rewards for Justice program on Twitter. An associated Twitter post in Russian, reads, in part:
"[The USA] will reward those who help us in the fight against interference in US elections. If you have information on operations aimed at the US election, you can qualify for an award of up to $10 million."
Identical messages in Farsi were reportedly distributed by SMS texts to Iranians, Reuters reported. However, the State Department has not officially claimed responsibility for those messages.
This marks the third time the Rewards for Justice program has offered a cash reward to foreign citizens in exchange for investigatory help on cybersecurity matters. In April 2018, the State Department offered $5 million for information about North Korean cyberattacks, and it issued dual $1 million rewards in July for information on two Ukrainian hackers.
Russian Ministry of Foreign Affairs spokeswoman Maria Zakharova took to her personal Facebook page on Thursday to criticize the latest US move, calling it a "real hybrid attack."
"Imagine, for a second, a mirror situation: the Russian Foreign Ministry directly addresses American citizens and announces collecting information about Washington's intervention in Russian domestic policy," Zakharova wrote, adding: "Calling for money to talk about interference in American elections, American intelligence agencies unapologetically interfere in our lives."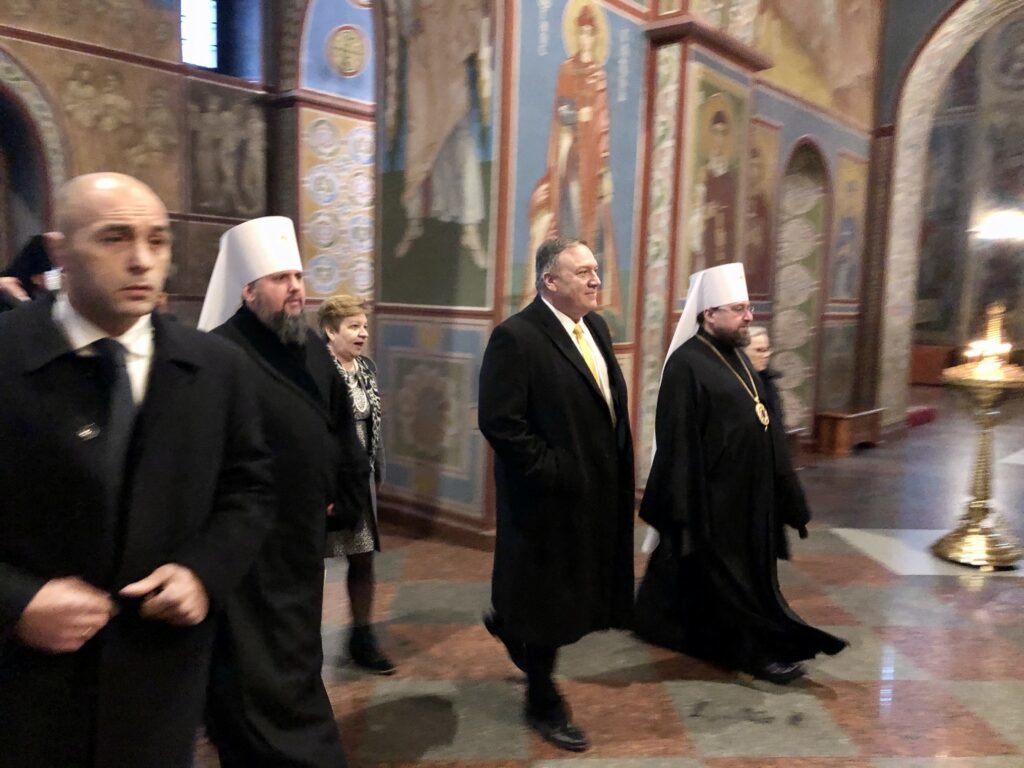 A 2017 Intelligence Community Assessment drafted by the Office of the Director of National Intelligence determined with "high confidence" that "Russian President Vladimir Putin ordered an influence campaign in 2016 aimed at the US presidential election."
According to the report: "Russian efforts to influence the 2016 US presidential election represent the most recent expression of Moscow's longstanding desire to undermine the US-led liberal democratic order, but these activities demonstrated a significant escalation in directness, level of activity, and scope of effort compared to previous operations."
Some cybersecurity experts questioned whether this week's SMS reward offers in Iran and Russia would produce any results. Moscow and Tehran don't typically take kindly to whistleblowers, and real-world worries about judicial repercussions likely trump financial incentives for Russians or Iranians who may have access to covert election-interference schemes sanctioned by their governments, those experts say.
"I laughed my guts out when I saw at least five screenshots of these SMS-messages in my Facebook feed from my friends," said Dmytro Zolotukhin, a Ukrainian information warfare expert.
"I did not get one. Possibly, the State Department doesn't think I know something relevant to Russian election interference," added Zolotukhin, who founded a nonprofit to study cyberwarfare called the Institute of Post-Information Society. "At the same time, I thought that I am an idiot because at least 35 times in the last five years I've had different meetings with Pentagon and State Department contractors — like RAND or other think tanks — and gave them interviews absolutely for free."