Eloise Page was the quintessential Southern lady. A petite Sunday school teacher with bright eyes and a warm smile, she believed dressing to go out should always include white gloves. But throughout her 40-year intelligence career, Page used those white gloves and her iron will to shatter multiple glass ceilings and become the CIA's first female station chief.
Page entered the CIA's predecessor, the Office of Strategic Services (OSS), in May 1942 as a 22-year-old secretary to spymaster William "Wild Bill" Donovan.
While working for Donovan, Page learned the business of espionage, which enabled her to transition to more complex intelligence work as her career progressed. Page took a counterintelligence assignment serving as an administrative assistant to the director of a new OSS division called X-2 during the final years of World War II, and in 1945 she was sent to Brussels to run post-war operations in Belgium.
The OSS disbanded in 1945, but many OSS veterans soon joined President Harry S. Truman's newly formed Central Intelligence Agency. Page was among the agency's first hires.
"When the CIA was created in 1947, Miss Page joined the Science & Technology Division, where she ran technical requirements and scientific operations for the DO [Directorate of Operations] through the 1950s," deputy director of the CIA Museum Janelle Neises said.
Throughout her four-decade-long career, Page rose through the ranks of the DO — known at the time as the agency's intelligence collection arm for spies — and eventually became the directorate's No. 3 officer. She worked as a case officer for many years, developing agents or spies and gathering intelligence overseas, then made history circa 1978-79 as the agency's first female chief of station, assigned to Athens, Greece. The preeminent role for case officers abroad, chief of station was certainly not a cushy job — Page's predecessor had been assassinated in Greece only three years earlier.
A native of Richmond, Virginia, Page spoke with a Southern drawl and preferred to be addressed as "Miss Page," not "Ms. Page." She taught Sunday school and directed the altar guild and flower committee at her church during her free time. But contrary to her gentle public image, her colleagues at the Department of Defense nicknamed Page "The Iron Butterfly" because of her sharp wit and fierce tenacity on assignments.
One CIA colleague called her "a perfect southern lady with a core of steel."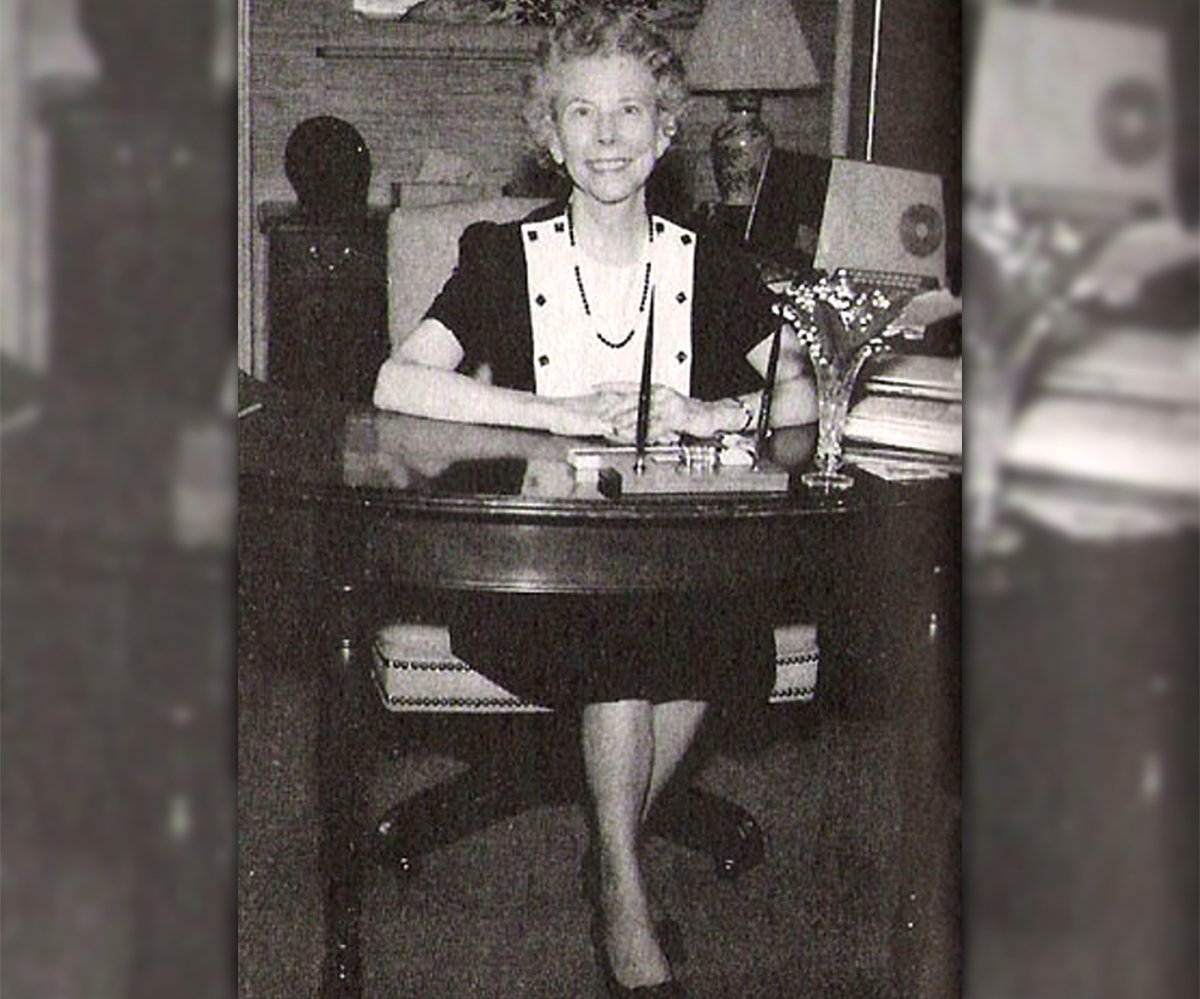 Page later became the first female deputy director of the Intelligence Community staff and chaired the Critical Collection Problems Committee, responsible for overseeing the collection of assets against ongoing threats to the United States. When she retired from the CIA in 1987 at the age of 67, Page had been the agency's highest-ranking woman for more than a decade. She received the Distinguished Intelligence Medal, and in 1997, the CIA recognized Page as one of its 50 trailblazers during the 50th anniversary celebration of the agency's inception.
Page's priceless expertise on terrorism and collection issues made her a valuable asset well after she'd left the CIA. When administrators at the Defense Intelligence College (now the National Defense University) learned she had left the CIA, they invited her to join their faculty.
On Oct. 16, 2002, Page died in her home from an apparent heart attack at the age of 82. She had never married or had children, but was known to take her beloved golden retrievers with her on foreign assignments, according to the CIA.
"Eloise Page is in so many ways an intelligence pioneer," then-CIA Director George Tenet wrote in a statement following the news of Page's death, according to The Washington Post. "From her earliest days of service with the OSS, she was a source of inspiration to others."
Read Next: The Daring Exploits of Virginia Hall, World War II's Most Notorious Spy