The medieval city of Toruń in north-central Poland is known for its beautiful churches and Gothic architecture. These monumental buildings that have existed since the Middle Ages were left untouched, spared from aerial bombing campaigns during World War II. The city has since been deemed one of the Seven Wonders of Poland, and nestled in-between these towering structures are many World Heritage Sites locals admire for their historical importance.
Tourists who are not visiting the century-old Museum of Toruń Gingerbread don't need to look far to discover tribute plaques, bronze statues, and murals painted on buildings depicting Elżbieta Zawacka, a hero of the Polish resistance and the only woman to serve in the Cichociemni, an elite Polish commando unit that worked alongside British SOE during World War II.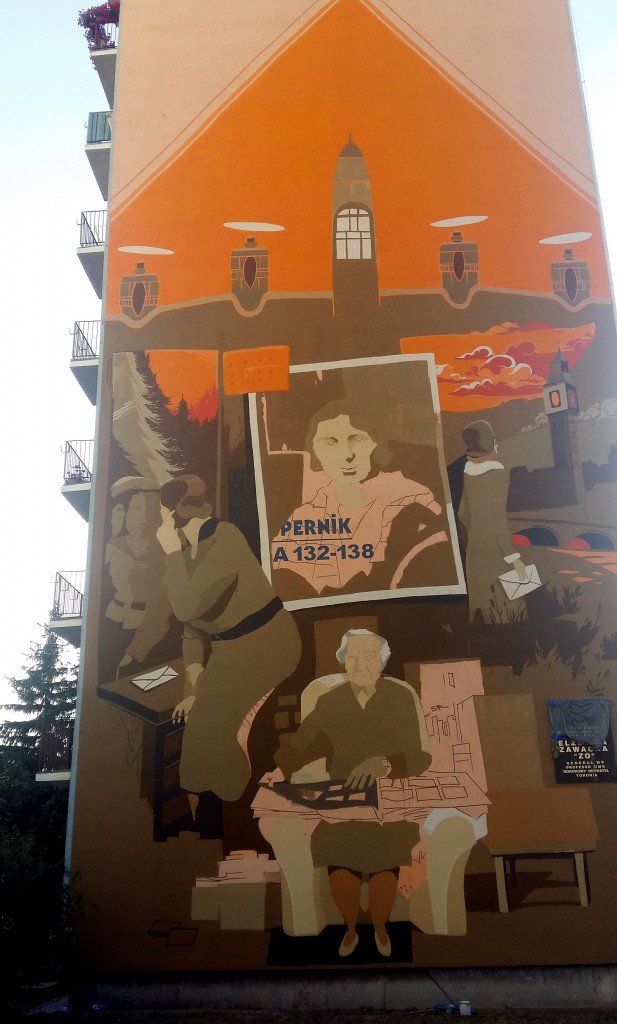 When the Germans invaded in September 1939, the Polish government was forced into exile. The Germans, in their best attempts to diminish Polish morale, instructed its soldiers under the order of Intelligenzaktion to commit the executions of some 60,000 teachers, academics, priests, and physicians. Poles were hoarded into concentration camps and ghettos. Those who remained in their homes had to abide by a curfew and were stripped from many of the freedoms they were accustomed to prior to the invasion. The only other option to following the Germans' brutal demands was to fight.
The Polish Underground had many different components that employed men, women, and children. "The Grey Ranks" (Szare Szeregi) were school children who conducted nonviolent acts of small sabotage such as vandalism of German businesses, breaking windows or slashing tires, and painting symbols of the resistance on buildings. There was also Action N, a psychological warfare unit responsible for creating black propaganda and forgeries of documents for couriers and agents. The Cichociemni, also known as the "Silent Unseen," was the predecessor to the Polish GROM. They were a scrappy group of commandos who were recruited from 2,613 volunteers and trained by the British to work within the Polish Home Army (AK) and Związek Walki Zbrojnej (ZWZ).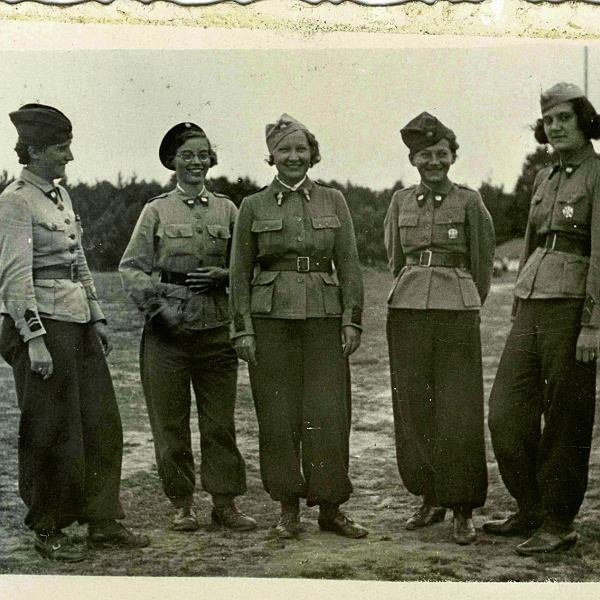 Among the 606 trained commandos, 316 parachuted into German-occupied Poland and conducted resistance operations. Only one of the 316 was a woman, and Elżbieta Zawacka — or Zo, as she was called during the war — became one of the best couriers for the Polish Underground.
The Toruń native was fluent in German and nailed the accent required to slip past border checkpoints, which she did successfully more than 100 times. In her emissary bag, Zo carried falsified identity documents, notes of intelligence, money, and reports. The most arduous courier journey was a mission personally directed by Home Army Commander in Chief Stefan Roweckie, which led her through Germany, Austria, France, and Spain to liaison with the chief of command in London. Zo returned to Poland by parachute, at her own request, on the night of Sept. 10, 1943, as a part of a larger operation called "Neon 4." She avoided arrest warrants from the Gestapo and trained other couriers in tradecraft necessary to avoid being captured or killed.
Zo rose to the rank of brigadier general, the second woman to ever hold the rank in the history of the Polish Army. Following the war, she worked as a teacher and was arrested for and convicted of treason and espionage, receiving a 10-year prison sentence — an unfair sentence issued by pro-Soviet officials. Zo was released early and spent her later years working as a humanities professor at the University of Gdańsk and at Nicolaus Copernicus University in Toruń. In 2009, she was buried with full military honors in her hometown just a year shy of her 100th birthday. The Pomeranian Archives of the Home Army foundation created in 1990 was renamed the General Elżbieta Zawacka Foundation in 2009 to honor and preserve her memory.