When it comes to protecting first responders at accident scenes nationwide, brighter isn't better.
A recent study by the Emergency Responder Safety Institute revealed that the light-emitting diode flashers on police cruisers, fire engines, and ambulances that spray the night with intense beams to protect first responders from oncoming traffic actually create a lot of glare, and that effect intensifies when the light bounces off retroreflective chevrons attached to the back of emergency vehicles.
Calling their findings "surprising," the researchers determined that rubbernecking motorists can become blinded by the intense LED lights and won't be able to see emergency personnel near the roadway.
The US Department of Transportation reports that vehicle accidents are the second most common cause of fatalities among police officers and firefighters, and the leading cause of death of tow truck operators.
One out of every five of those deaths can be tied to a secondary accident, such as when a motorist squinting through the glare of lights fails to see an emergency worker before it's too late.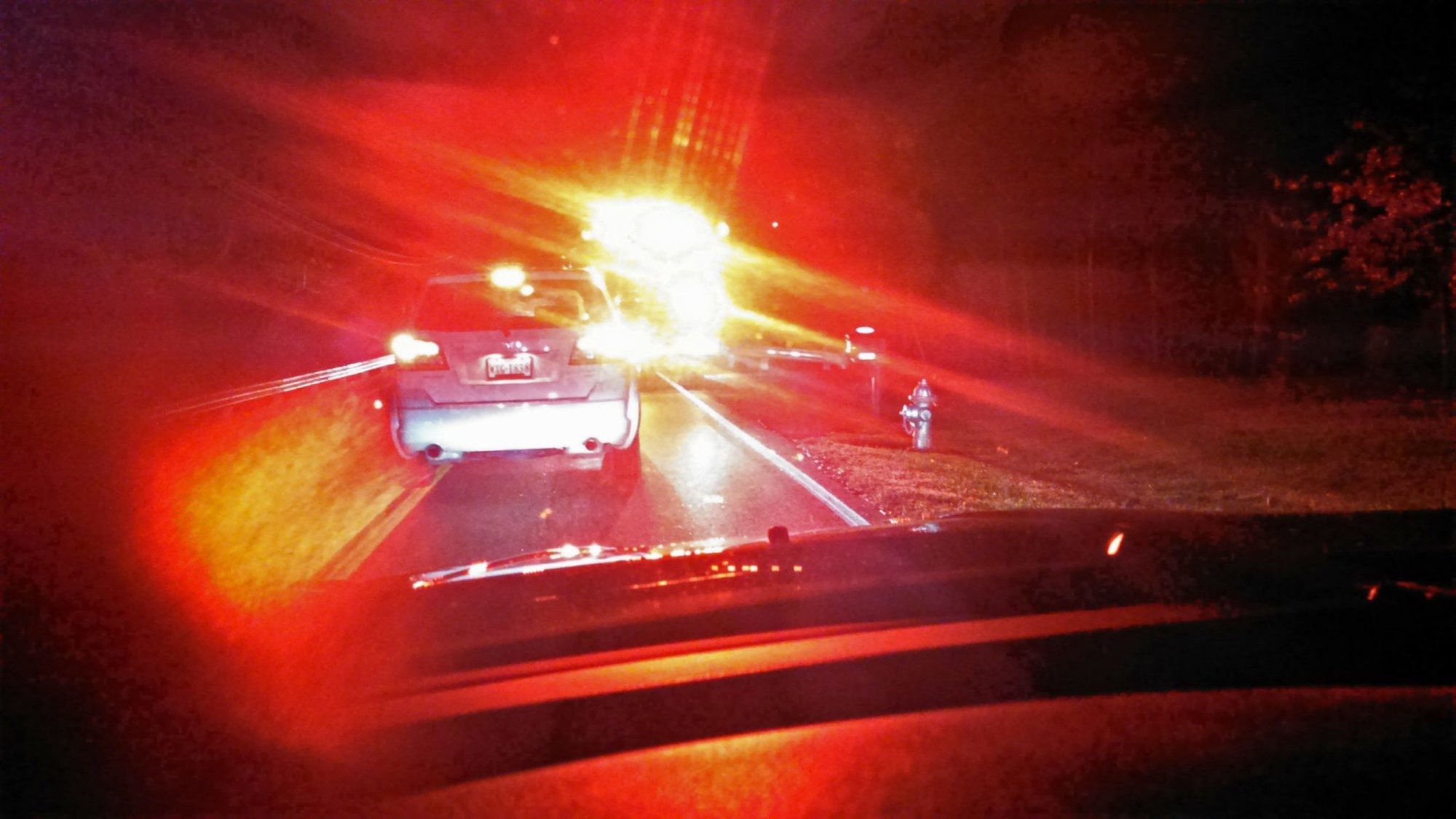 To save lives, it might be time to tone down the blinking lights at night and maybe even change their colors so that motorists can better make out the figure of a first responder in the darkness.
"Seeing a firefighter standing there is going to impact your driving behavior more than a cone or just flashing lights," said the study's co-author, Scott Parr, an assistant professor at Embry-Riddle Aeronautical University's Daytona College of Engineering. "So dimming those lights allows people to see the firefighter and they're going to respect that more. They're more likely to slow down and move over with the presence of a firefighter in the roadway than being just blinded by light."
Joined on the study by John D. Bullough, a lighting expert and the program director for Population Health Science and Policy at the Icahn School of Medicine at New York's Mount Sinai Albany, the researchers found an emergency vehicle's blue and red lights appear brighter than yellow and white beams when seen by motorists at night.
But they also found that blue and white lights throw off the most glare, which can be troublesome to drivers. So red lights might be the best option when a stationary vehicle is blocking off a roadway.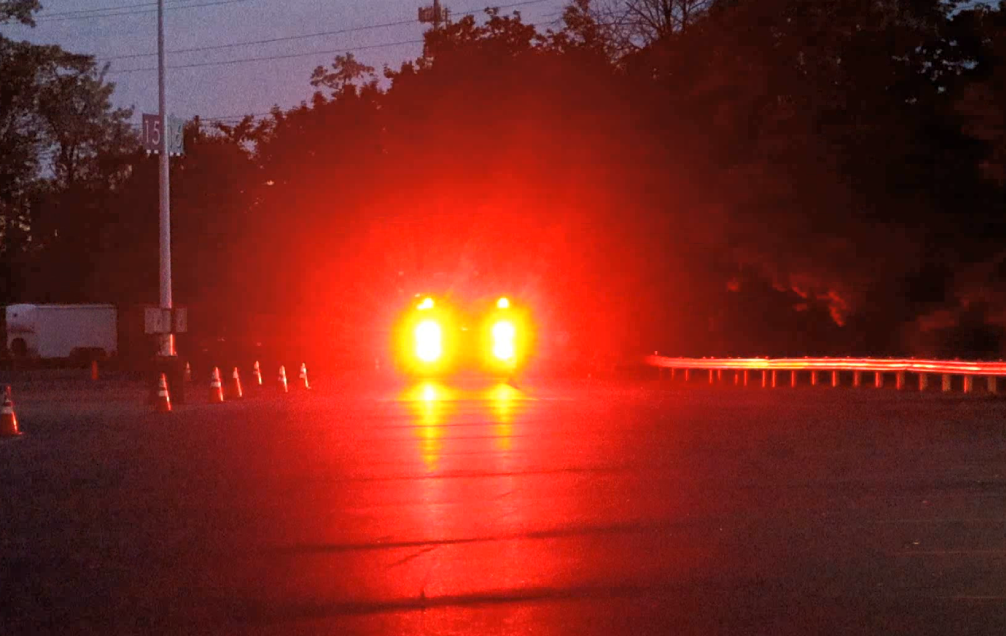 Lowering the intensity of lights at night regardless of color will reduce the discomforting glare experienced by motorists without reducing visibility, the researchers discovered. They continue to probe whether agencies should use only Type I reflective materials for the rear of fire trucks, instead of chevrons made to reflect a higher intensity of light.
"The primary reason for the study was because emergency lighting technology has changed considerably over the last 20 years," said Jack Sullivan, a safety training expert at the Emergency Responder Safety Institute.
A revolution in high-energy, ultra-efficient LED technology and computerized wireless controls provides a dizzying array of emergency lighting options for first responders nationwide. New LED products designed to warn motorists of changing road conditions have become increasingly brighter, but industry standards have not been established to guide how intense the light should be.
Lighting is the primary means emergency responders at accident scenes use to communicate with motorists. And when it comes to intense, flashing lights, Parr said the conventional wisdom inside emergency agencies has been that "more is better."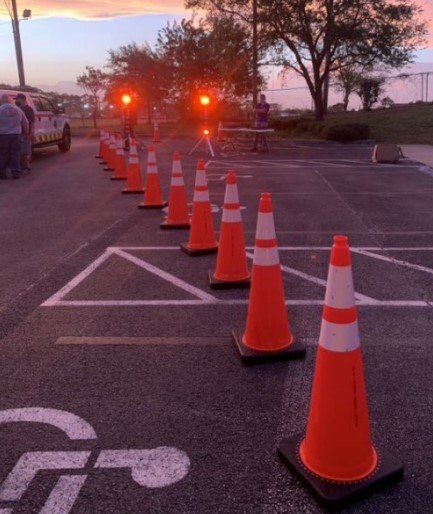 In the first week of April in 2021, organizers set up an experiment in Daytona, Florida. They wanted to mirror how an accident scene might look at night to motorists. The scenario was designed and reviewed by Volusia County Fire Rescue personnel under a contract from the US Fire Administration and the Cumberland Valley Volunteer Firemen's Association's Emergency Responder Safety Institute.
Organizers gathered 20 test motorists, each driving a closed course around a simulated traffic incident. There was a fire truck blocking traffic with a tapered row of cone-shaped pylons along the roadway helping to guide drivers.
A pair of tripod-mounted lights that could be set to blue, white, yellow, or red stood to the left and right of the fire truck. And next to the lights, the researchers propped a silhouette of a firefighter wearing a high-visibility safety vest.
For some scenarios, they introduced a panel of retroreflective red or yellow chevrons behind the flashing lights.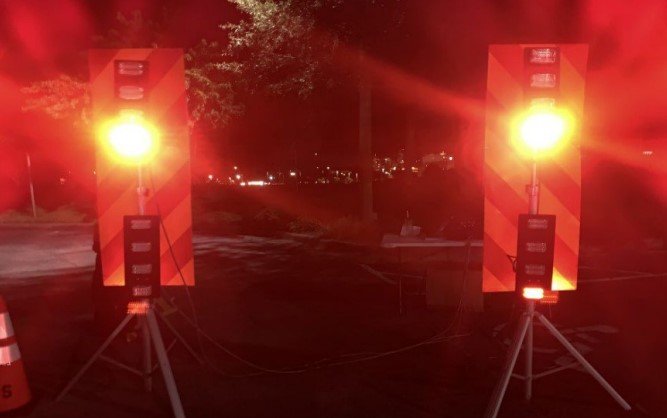 Parr said the researchers measured when the drivers saw the firefighter. They also asked the motorists detailed questions about which lighting conditions were better or worse, their level of discomfort caused by glare, and where the safety buffer between a driver and a firefighter should be.
"There's a limit to how much you can get, especially at night, because you're obscuring everything else that goes around it," Parr told Coffee or Die.
The Emergency Responder Safety Institute's Sullivan said that while the most recent lighting study is an important way to help firefighters, his agency offers more than 40 different modules on every aspect of roadway incident safety, and it's free to anybody who wants to use it.
More than 110,000 users have registered to use the safety site, but Sullivan hopes to attract more firefighters, emergency medical service technicians, law enforcement officers, and tow recovery operators because they're the first line at roadway incidents.
"Emergency lighting is just one part of a much bigger picture on how to protect yourself out on the highway," Sullivan said.
Read Next: Hero Down: Traffic Death of Patrol Deputy Marks Grim Year for Cops