Nearby, a North Korean soldier aimed his rifle at a wounded American soldier, finger on the trigger. Sergeant Herbert Miller laid helpless and feared his execution was imminent. Through Miller's tunnel vision, Father Emil Kapaun appeared. Kapaun collided with the North Korean soldier, wrapped his arms around Miller, picked him up, and ran him to safety.
Kapaun had volunteered, along with U.S. Army medic Clarence Anderson, to stay behind and look for wounded men who lay dying near the town of Usan in the opening days of November 1950. When he stumbled upon Miller, he reacted, as he had done many times before.
The veteran of World War II had already served in the U.S. Army's Chaplain Corps and deployed to Burma and India, where he traveled between 2,000 and 2,500 miles per month by jeep to deliver Mass for forward deployed troops. He returned home from combat with the rank of captain and temporarily left the service to earn his master's degree in education.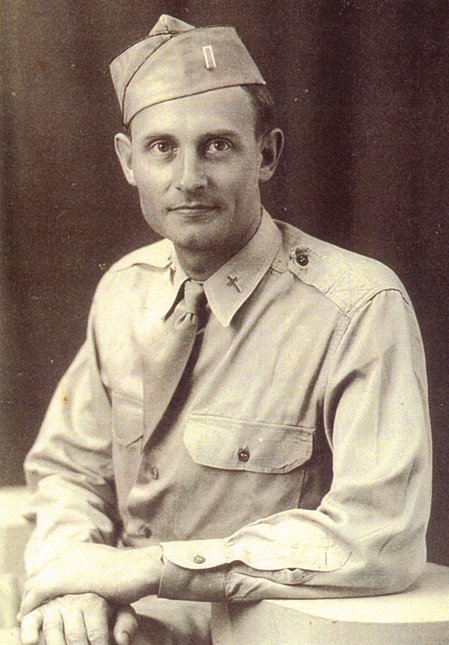 Kapaun practiced priesthood and exchanged letters with Bishop Mark K. Carroll, requesting permission to reenlist in the Army. He was serving with the 8th Cavalry Regiment, 1st Cavalry Division in Japan when the North Korean military surprised the world with their invasion of South Korea on June 25, 1950.
"Tomorrow we are going into combat," Kapaun wrote in a letter to Carroll. "I have everything in order, all Mass stipends, my will, etc. The way the Catholic soldiers are rallying around a priest is edifying."
He withered the vicious South Korean environments — the relentless mosquitos, pouring rain, and dry heat — alongside his soldiers. He administered last rites to both the enemy and his soldiers who died in the middle of battle and prayed with men in their foxholes. Kapaun even held Mass during lulls in combat by using his jeep as a makeshift altar. He continuously risked his life for others for nearly four months and had several close calls, including having his pipe shot from his mouth as he inhaled a puff of tobacco.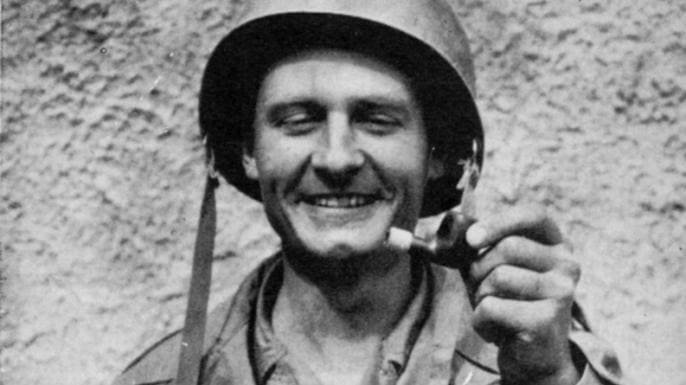 His men appreciated that Kapaun performed his priestly duties on the battlefield as it provided much needed peace and calmness when he came to their aid. However, doing so in the midst of a firefight earned him an entirely different form of respect. On Aug. 2, 1950, Kapaun was awarded the Bronze Star Medal with the "V" device for rescuing a wounded teammate who was pinned down by machine gun fire.
On Nov. 1, 1950, Kapaun was captured by a group of combined Chinese and North Korean soldiers, and a group of U.S. soldiers rescued their beloved chaplain. Kapaun was given the opportunity to leave the front lines, but he decided to stay, where he again saved the life of Miller.
A North Korean soldier spared the lives of Kapaun and Miller; however, they were captured a few days later and taken prisoners of war (POW). They marched a frozen, 60- to 100-mile journey to their POW camp at Pyoktong. Kaupan encouraged other soldiers to carry those who had frostbitten feet. Those who temporarily fell out of the pack and would otherwise have frozen to death were carried by others as Kapaun inspired the men to fight onward.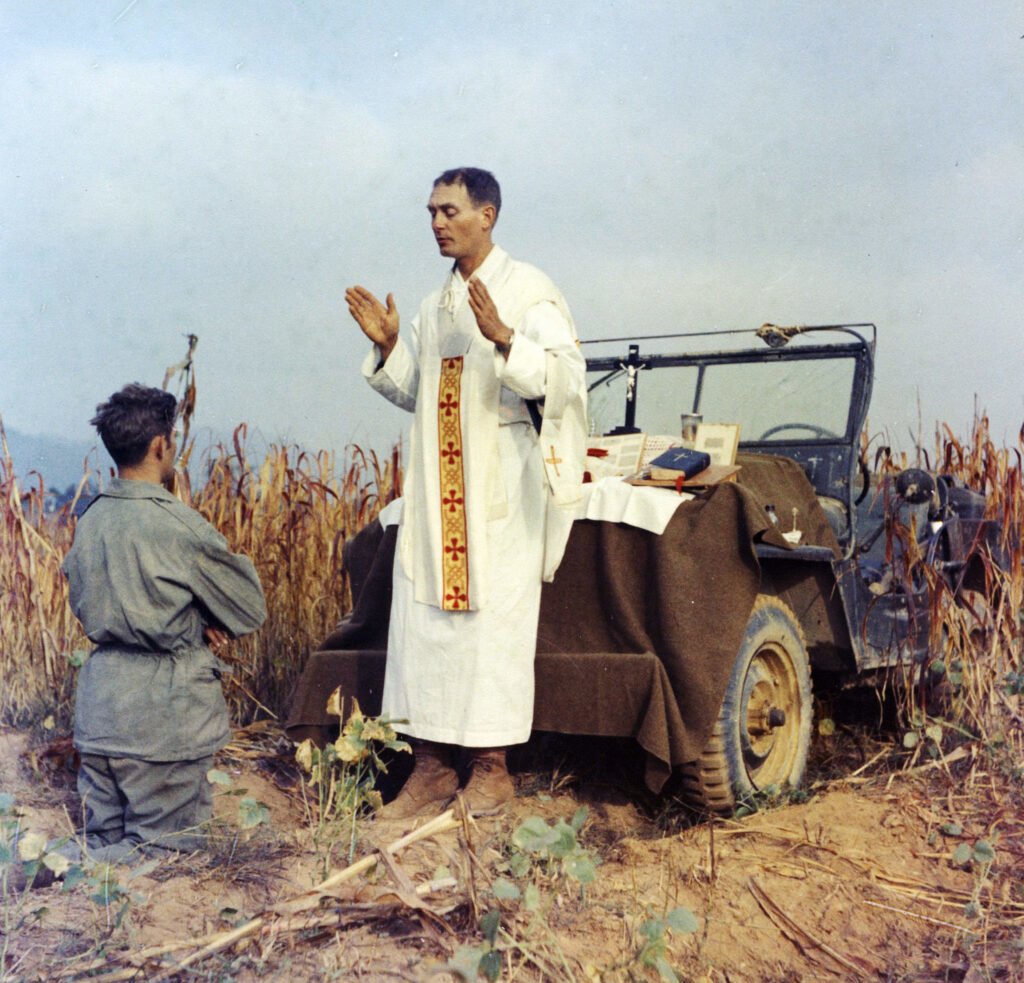 At the POW camp, Kapaun was a symbol of hope — he gathered firewood to stoke the fire and provide heat in the sub-freezing weather. He fashioned metal into cooking pots to purify the melted snow and use it as a source for water to prevent dysentery. He even snuck out of the camp at night to look for vegetables, such as soybeans and corn, to feed their starving stomachs.
The servant of God acted as a doctor, a cook, a friend, and whatever else was asked from him. Inside the POW camp, there were many restrictions, yet Kapaun continued to provide prayer for the men as he tiptoed around camp in the early morning hours to visit other POWs' huts. He held an Easter service in 1951, despite his Chinese captors' attempts to intimidate him. Unfortunately, Kapaun fell ill, as did many POWs, and was moved to the camp's "hospital," a death sentence where men were left to die.
"Don't worry about me," Kapaun told his fellow POWs, who fought back in protest. "I'm going where I always wanted to go, and when I get there, I'll say a prayer for all of you."
Kapaun died on May 23, 1951. Major Gerry Fink, a U.S. Marine Corps pilot, transferred to the camp and learned about Kapaun from the other POWs who, often with tears in their eyes, spoke of their beloved priest. Fink, inspired by their stories, crafted a 4-foot-tall crucifix out of cherry wood found within the camp as a memorial. The crucifix was later delivered from inside the POW camp to Kapaun Mt. Carmel High School, where today it sits on display. Kapaun's memory and spirit lives on, and many have claimed that, through prayer, a series of unexplained medical miracles came from Kapaun's intercession. In 2013, President Barack Obama, upgraded Kapaun's Distinguished Service Cross to the Medal of Honor for his actions in November 1950 during the Korean War.