On Aug. 5, 1967, eight new names were enshrined in the Pro Football Hall of Fame. The last name listed, in alphabetical order, was that of Emlen Tunnell, a defensive back and the first Black football player in the NFL to earn Hall of Fame status.
Tunnell was also a military hero, having saved the lives of two shipmates during separate incidents while he served in the US Coast Guard during World War II. Some 75 years later, the Coast Guard is pushing to recognize Tunnell's remarkable wartime service record.
"I think it's important, because you have a teachable moment with young people when you talk about a guy like Emlen Tunnell," Coast Guard Academy football coach C.C. Grant said, referring to a new athletic building on the academy's campus as well as a Coast Guard cutter named in Tunnell's honor.
"They need to understand what he did, what he went through and what kind of a person he was," Grant said.
Born on March 29, 1925, in Bryn Mawr, Pennsylvania, Tunnell played college football at the University of Toledo.
During an ill-fated play in 1942, he was knocked unconscious and suffered a severe neck injury, sidelining him from the gridiron. Tunnell transitioned to basketball after doctors warned him against playing football again. However, the same year of his injury, Tunnell joined many of his fellow collegiate athletes in volunteering for military service.
The Army and Navy both rejected Tunnell because of his neck injury. The US Coast Guard, however, approved Tunnell for service — even though he'd never been on a ship and could barely swim. Tunnell was assigned to the USS Etamin as a steward's mate. He was one of only five African Americans assigned to the ship.
In April 1944, Tunnell was in Papua New Guinea helping unload 6,000 tons of fuel and explosives from a cargo ship when it was targeted by a Japanese aircraft. A torpedo blew a gaping, 27-foot-wide hole in the ship's right side. Gasoline sprayed everywhere, and an explosion engulfed the engine room in flames. Tunnell's friend, Machinist's Mate 1st Class Fred Shaver, worked below deck with the other machinists to prevent a larger explosion, but he was forced to climb a ladder to the deck after flames enveloped him.
Tunnell, who spotted Shaver running across the deck, caught Shaver and used his bare hands to extinguish the flames before carrying Shaver to safety. Shaver was the only machinist to survive. "I really don't know how I knew the horrible figure running toward me in the darkness was Freddy," Tunnell wrote in his autobiography, Footsteps of a Giant, according to the US Coast Guard. "There was almost nothing recognizable about him. He was covered with fire."
While stationed in Newfoundland aboard the USS Tampa two years later, Tunnell jumped overboard into frigid waters to save a shipmate. Tunnell was treated for hypothermia and shock. For his actions, the ship's commanding officer nominated him for the Silver Lifesaving Medal, one of the Coast Guard's highest lifesaving awards.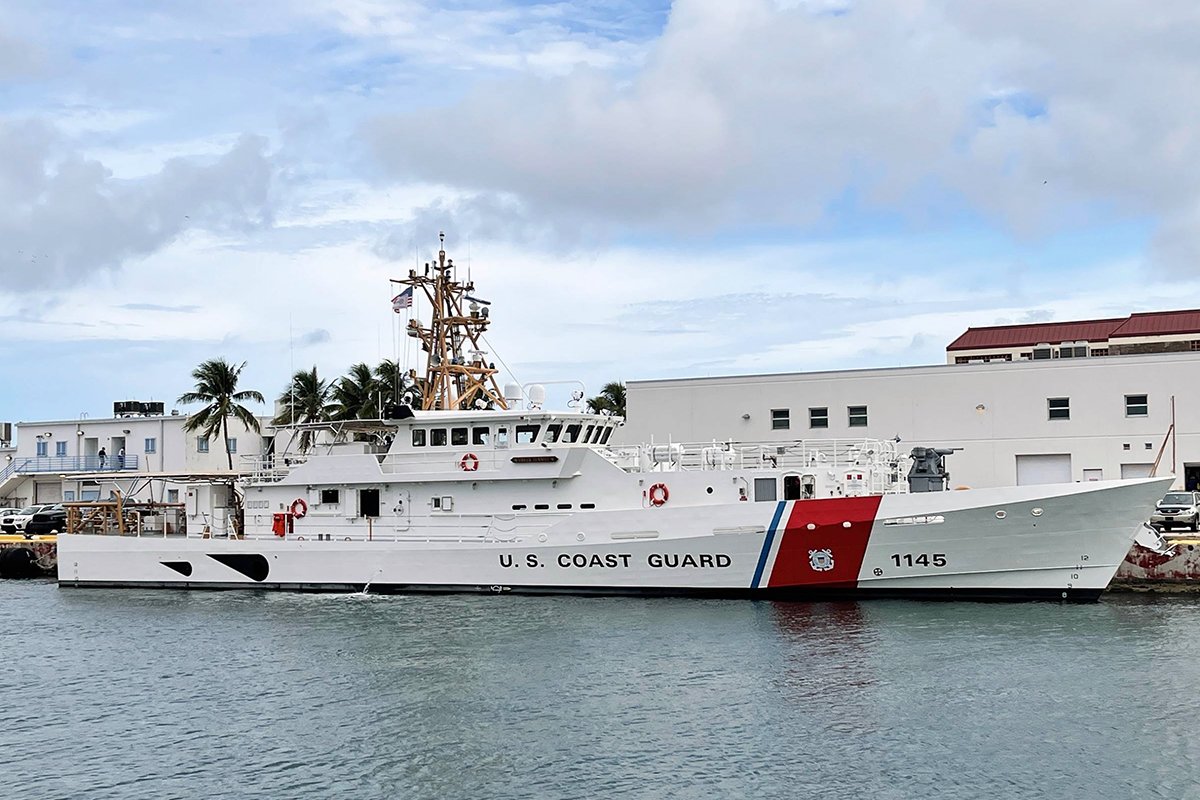 Following his service between 1943 and 1946, Tunnell resumed playing college football at the University of Iowa. In 1948, he hitchhiked from his hometown in Pennsylvania to New York for a tryout with the Giants. He ultimately became the franchise's first Black player.
Tunnell played 14 seasons with the Giants and the Green Bay Packers. He was named to the Pro Bowl nine times; Giants fans referred to him as the "offense on defense." In the 1950s, a traditional defensive scheme had six defensive linemen, a tactic used to stop a run, which opposing quarterbacks exploited through the passing game. The Giants, for their part, dropped two defensive linemen into coverage, creating the so-called "umbrella defense," which revolutionized the way modern football was played. Tunnell finished his career with 79 interceptions, ranked second in NFL history.
"I could make tackles until I'm 50," Tunnell said. "Your body may go, but your heart doesn't."
Tunnell, at age 50, died of a heart attack in 1975. His many wartime achievements — including a Combat Action Ribbon — were awarded posthumously.
In March 2021, the US Coast Guard Academy in New London, Connecticut, opened an 8,000-square-foot strength and conditioning center that will be dedicated in Tunnell's honor in September. In addition to the athletic facility, Bollinger Shipyards delivered the US Coast Guard cutter Emlen Tunnell to the Coast Guard this summer. From Manama, Bahrain, the $65 million cutter will support US interests in the Middle East and Southeast Asia.
Read Next: