As the Bay Area's tourism industry reemerges from the global COVID-19 pandemic, one brick-and-mortar coffee shop is planning a grand opening that will offer coffee lovers a fresh look at one of the most historic crossroads in the world.
Equator Coffees, a retail and wholesale coffee roaster with deep roots in the Bay Area, is making final preparations to open a new location in the Round House Cafe, the historic, circular cafe with sweeping views of the iconic Golden Gate Bridge.
Built in 1938, Round House Cafe is part of the Golden Gate National Recreation Area. The art deco building features a nearly 360-degree view, allowing visitors to take in everything the Golden Gate Bridge has to offer. The cafe is one of the most frequently visited spots in the entire national park system, according to an Equator press release.
"The Golden Gate Bridge is the span that connects us, and the revitalized Round House is where we'll meet," noted Chris Lehnertz, president and CEO of the Golden Gate National Parks Conservancy. "We are delighted to work with Equator Coffees, an organization that reflects our values of putting people and communities first."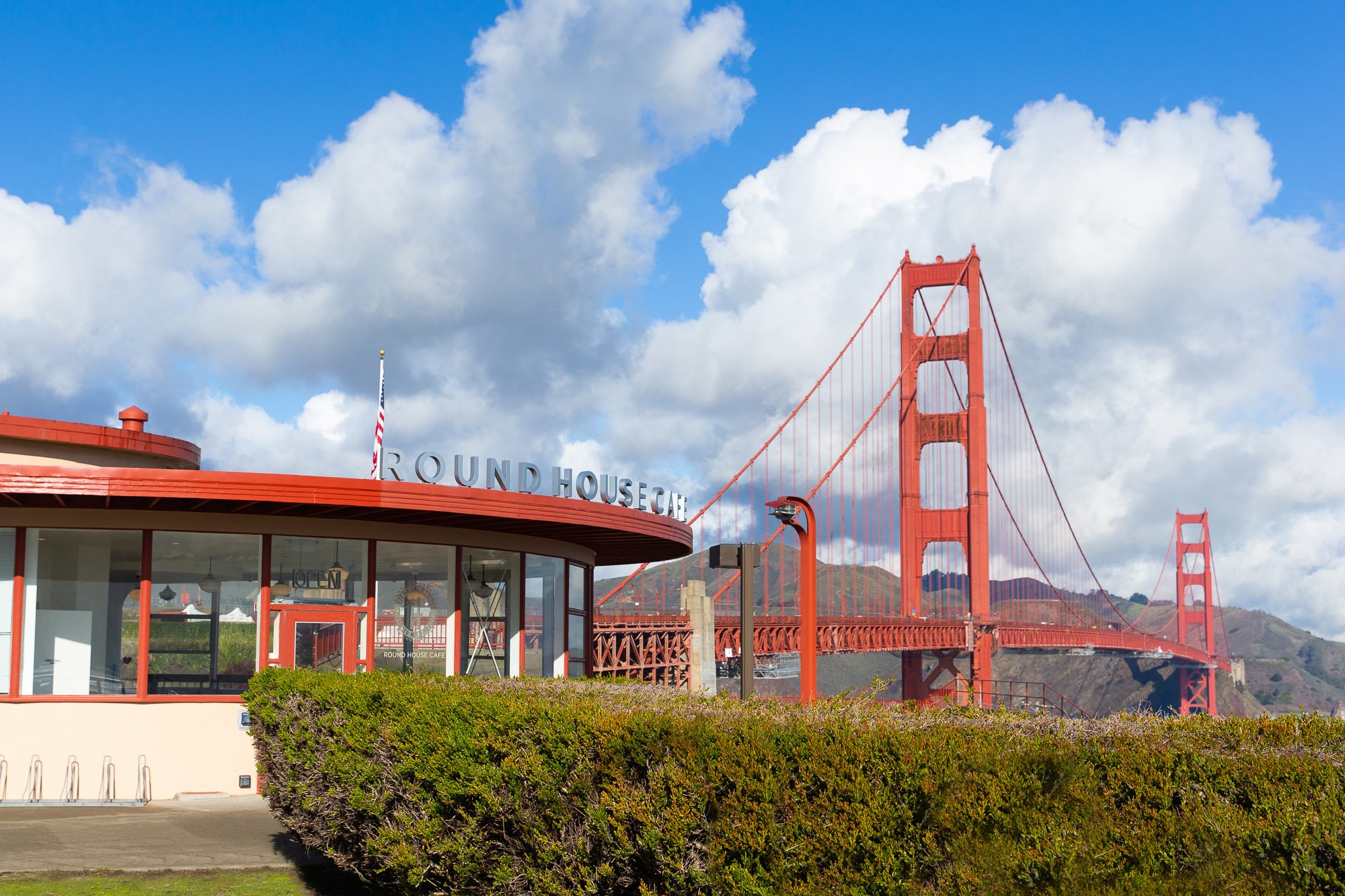 With an obsessive attention to green-coffee sourcing, uncompromising roasting expertise, and 25-plus years of commitment to sustainable and fair-trade practices, Equator Coffees is committed to creating a remarkable experience in every cup.
Founders Helen Russell and Brooke McDonnell started down a values-driven path in 1995, roasting coffee in a Marin County garage, carving out industry-altering sourcing and roasting practices, and forging new types of partnerships. The women-owned, LGBTQ-founded company was an early adopter of fair-trade certification and the first California coffee roaster to achieve B Corp certification.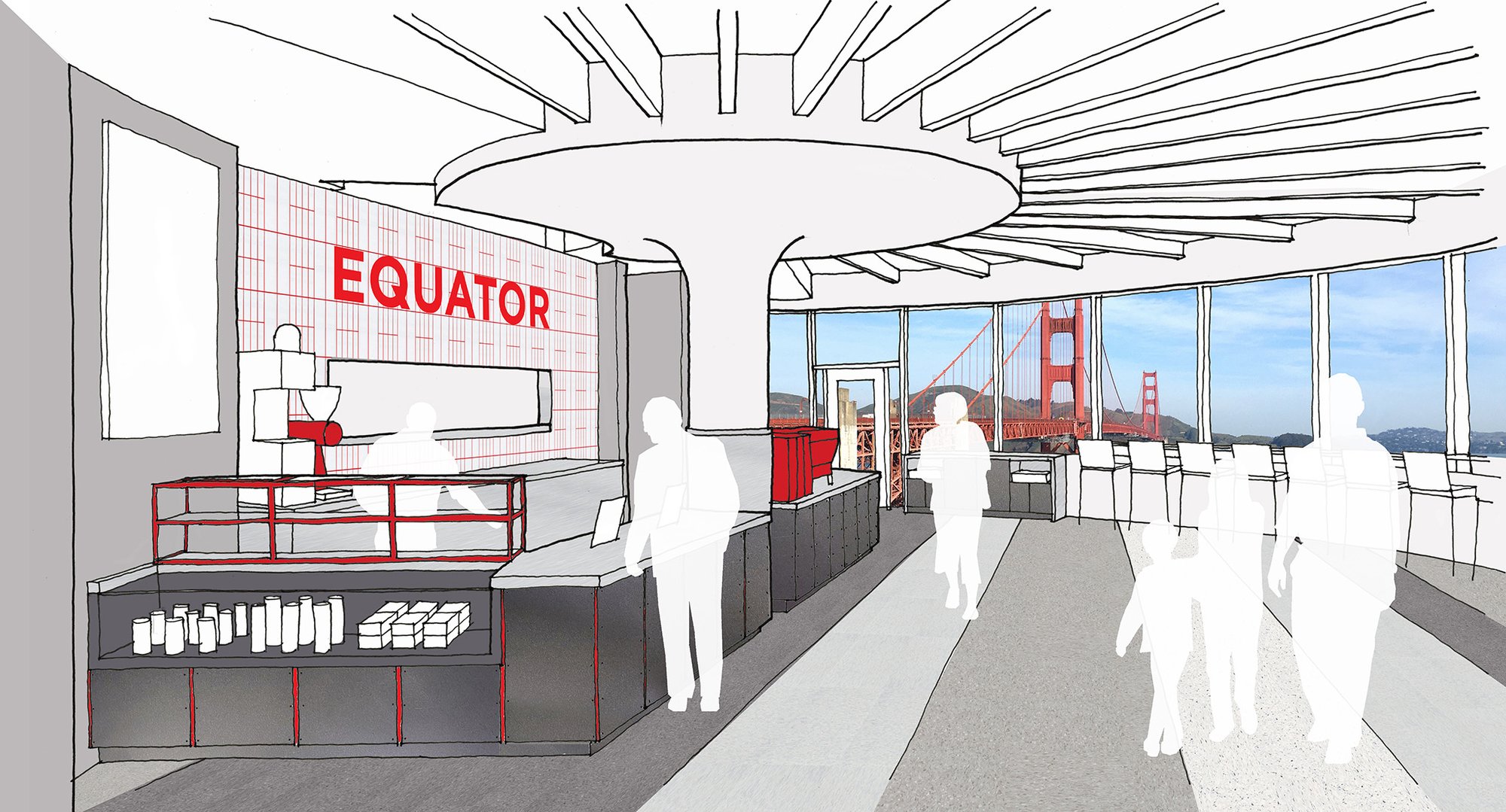 "Making people's lives better through coffee informs every connection we make, from farmer to roaster, to the barista preparing your cup, to you as a consumer and the communities that our cafes inhabit — we call it 'the chain of well-being,'" Helen Russell, co-founder of Equator Coffees, said. "The Golden Gate Bridge represents who we are as a people and as a country — our community coming together to imagine and construct what was thought to be impossible. The Round House Cafe will be a new point of pride for our farmer partners. Locals from across the Bay Area to visitors from across the world will have a chance to savor delicious roasts and flavor profiles in ethically sourced and produced cups of coffee."
Partnering With the National Park Service
Equator Coffees activated its first national park space in 2017 at the historic Gatehouse at Fort Mason Center, which is now Equator's Fort Mason Cafe. Since then, Equator's relationship with the National Park Service and the Golden Gate National Parks Conservancy has evolved around the conservancy's mission: to preserve the parks, enhance the visitor experience, and build a community dedicated to conserving the parks for future generations. Visitors may now find Equator Coffees at Fort Mason Center, the Presidio, the newly remodeled Warming Hut at Crissy Field, and (coming soon) Alcatraz Island.
"We are pleased that Equator Coffees has joined the Parks Conservancy in serving visitors from all over the world during their visit to the Bridge and Golden Gate National Recreation Area," said Laura Joss, superintendent of the Golden Gate National Recreation Area.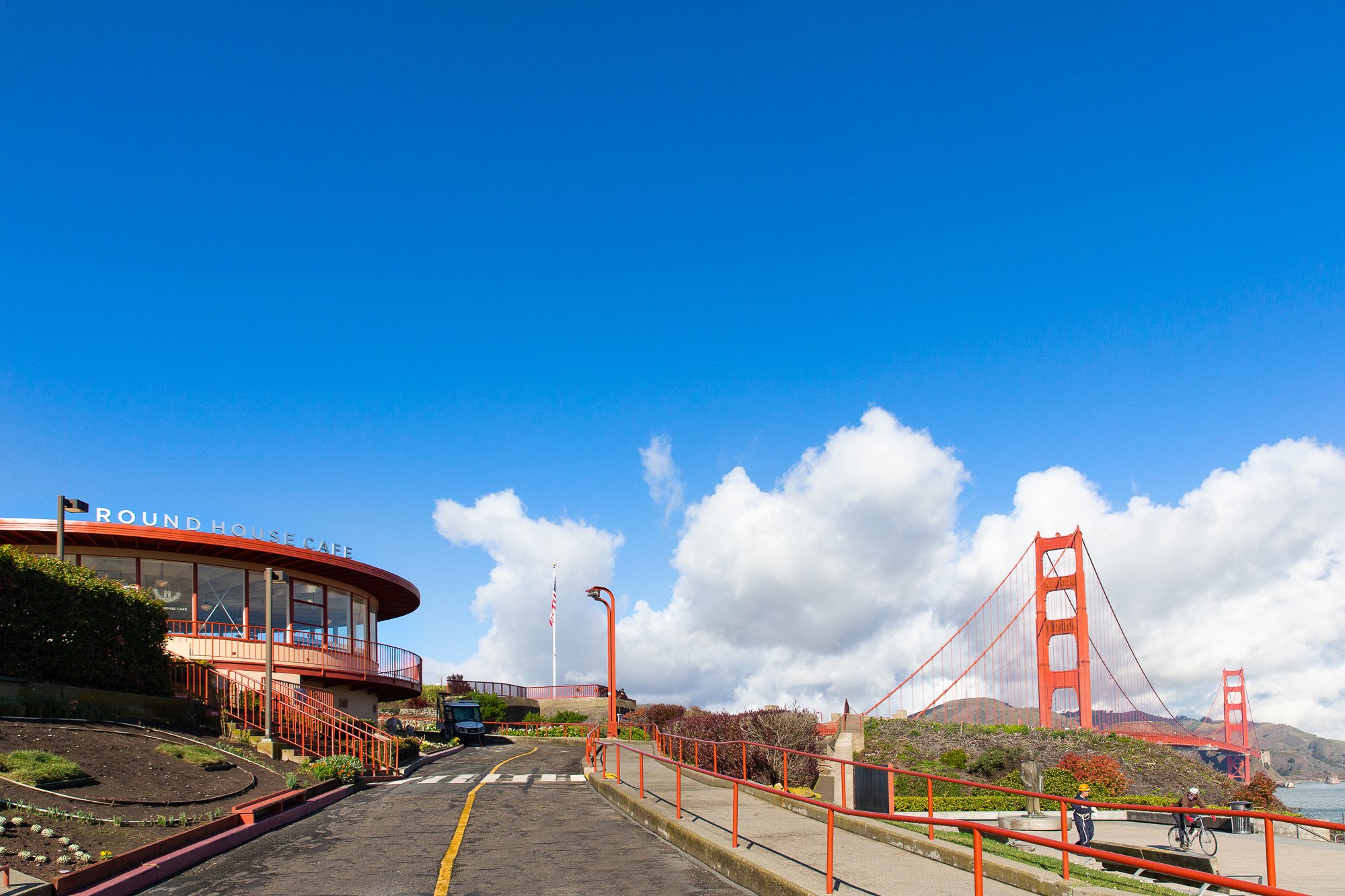 Opening coffee shops on public land aligns closely with Equator's commitment to quality, sustainability, and social responsibility. Equator supports sustainable farming practices and projects that improve the quality of life in local and global communities, and it was an early adopter of cleaner, more efficient roasting processes, helping to lower emissions and energy use at its San Rafael, California, roasting facility.
"Equator Coffees will be a beloved addition to the Golden Gate Bridge visitor plaza, which was transformed in 2012 for the Bridge's 75th anniversary," said Paolo Cosulich-Schwartz, spokesperson for the Golden Gate Bridge, Highway and Transportation District. "We hope visitors will use this space to meet, learn about the history of the Bay Area's most iconic landmark, and enjoy their visit to the Bridge with a warming beverage from Equator."
With plans to open as early as Labor Day weekend, Equator's new location at the Golden Gate Bridge is a homecoming for Equator, a heritage brand in the evolution of coffee culture on the West Coast and beyond.
Read Next: