The hospital room at Walter Reed National Military Medical Center was cold, dark, and quiet as Maj. Eric Burkett lay in his bed. He stared at his legs — what was left of them, anyway — pinned together like an Erector Set and suspended from the ceiling.
What will I do now? he wondered. How will I take care of my family?
His mind drifted back to his time as a logistics officer, when he was tasked with guiding Marines facing administrative separation, court-martial, or nonjudicial punishment. In short, Marines who had lost command's confidence in their ability to do their jobs. Burkett would try to comfort the Marines, telling them God's plan for them in the Corps was coming to an end. They could embrace it and move on to their next missions or try in vain to fight.
Lying in the hospital bed, his own voice echoed in his head.
"Your time in the Marine Corps is coming to an end. You can embrace it, or you can fight it."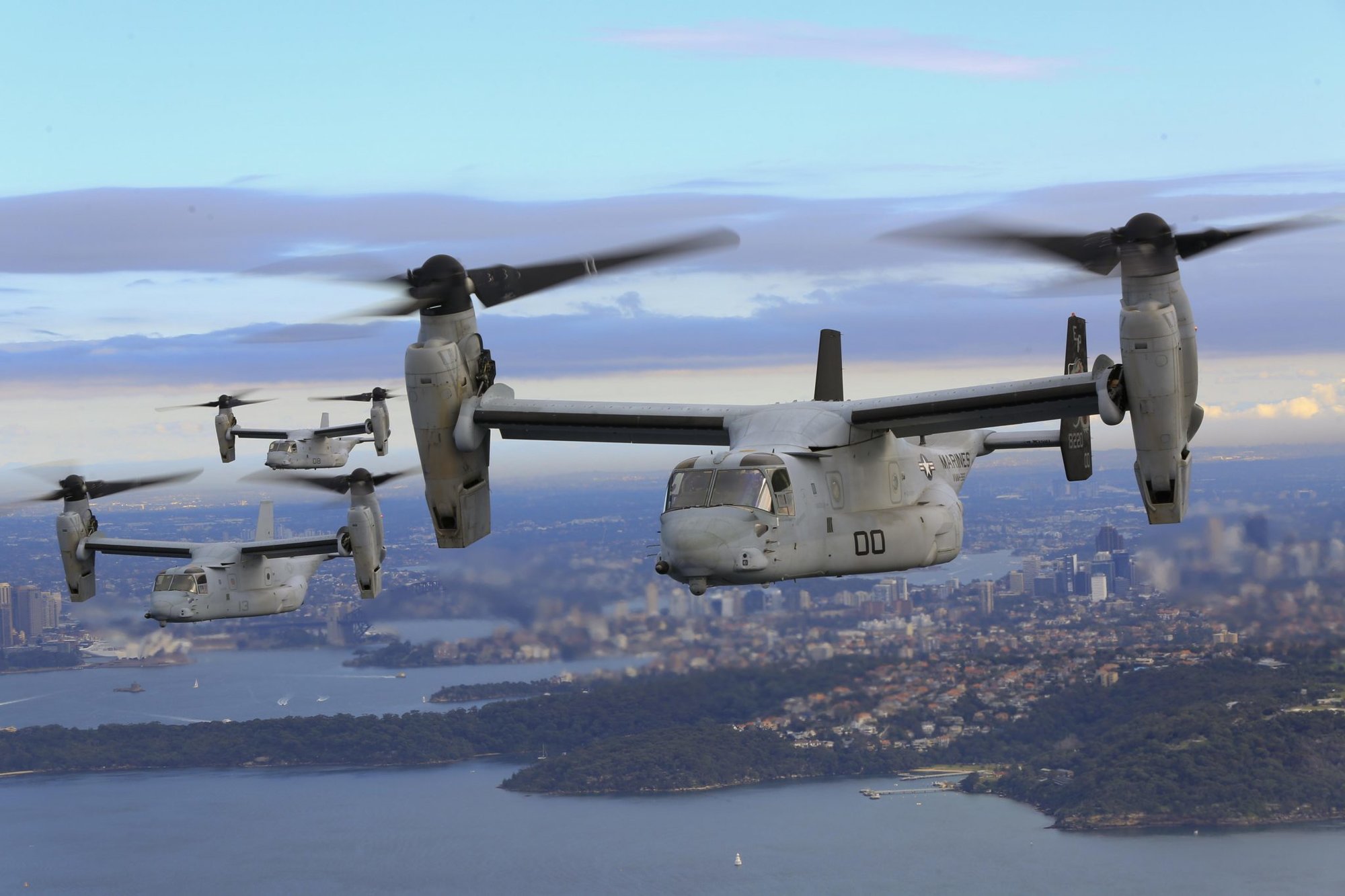 Is this some bullshit I was telling other Marines for all these years? Burkett asked himself. Or is this something I really believe?
Despite everything that happened, Burkett still describes flying an MV-22 Osprey as "sex in a flight suit." The tilt-rotor aircraft takes off and lands like a helicopter but flies like an airplane, reaching speeds around 300 mph. The hybrid may be exhilarating to pilot, but it has also garnered plenty of negative publicity for deadly hard-landing mishaps and crashes. The worst happened in 2000 in Arizona, when an early model crashed, killing 19 Marines. In 2007, the first V-22s deployed to Iraq after a redesign fixed leaks and flaws in the flight-control software. Statistically, it became the Marine Corps' safest rotorcraft in combat, Popular Mechanics reported in 2012.
The Osprey can be challenging and nuanced to operate, and on April 11, 2012, those nuances, coupled with strong tail winds, proved fatal.
The sky was bright blue, dotted with picture-perfect, fluffy white clouds. Burkett and a co-pilot were flying in support of Exercise African Lion in Morocco. Following an airfield-seizure rehearsal, they picked up a group of Marines and dropped them off back at base. The pilots attempted to turn 180 degrees to avoid trucks and other equipment on the ground and depart with the tail wind, Burkett recalled, but a heavy gust lifted the back of the plane and sent it spinning down to earth.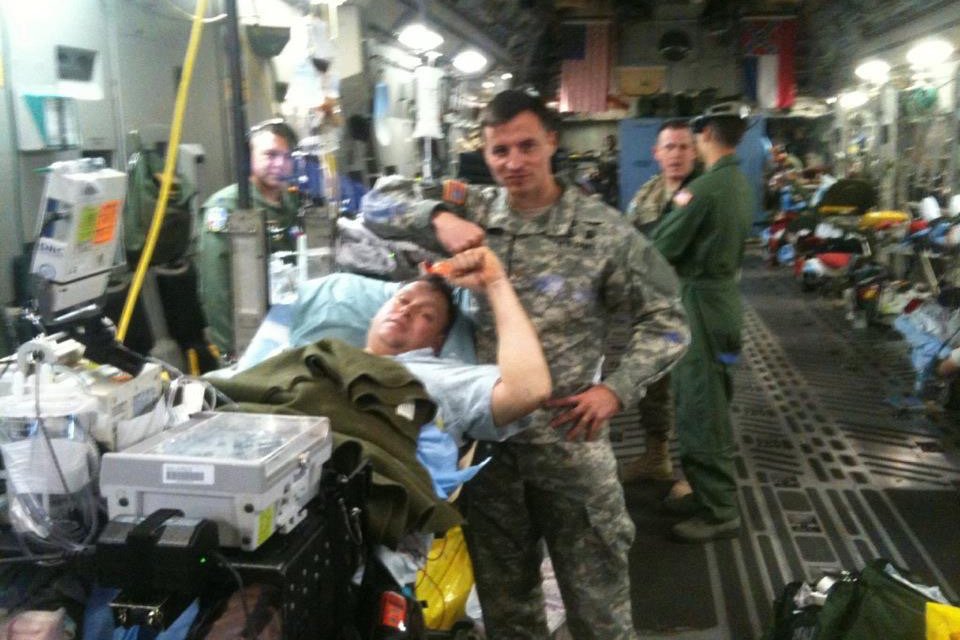 The nightmare unfolded in three and a half seconds.
"I remember the control panel slamming me in the chest, and then, just the thought that my legs were getting ripped off," Burkett said.
The Marines they'd just deposited rushed back, pulling Burkett from the wreckage. His left femur was sticking out through his flight suit completely intact like a chicken bone, gray with a big white cartilage knuckle. When the Marines lifted him to move him, Burkett felt his right foot spinning, the boot swinging and hitting him in the butt.
"But when the gunny leaned over and said, 'Don't worry, sir, we gotcha,' I knew I was going to be okay," Burkett said.
Both pilots survived, but crew chiefs Cpl. Robby A. Reyes and Cpl. Derek A. Kerns died in the crash.
Burkett was rushed to a Moroccan aid station. He woke up in Germany later that day. By the grace of God, he said, everything had lined up perfectly.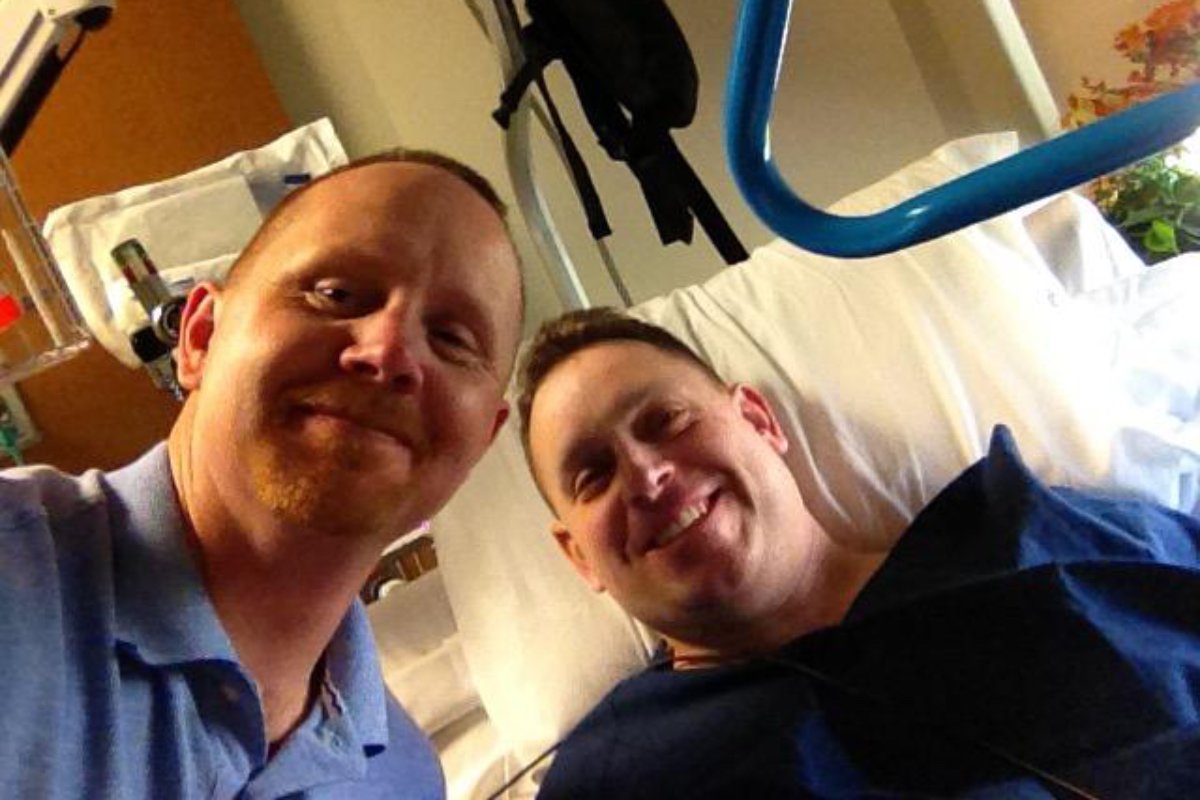 Some 4,000 miles away from the crash site, Burkett's best friend, Patrick Covert, was on recruiting duty in Pittsburgh, scrolling on his phone when he came across an article about an Osprey crash. Though no names were listed, Covert immediately thought of his friend, who had flown to see him numerous times when they were deployed in different parts of Iraq in 2007 and 2008.
He called Burkett's father, a former Marine Corps jet pilot who had helped bring Ospreys into the military's arsenal in the 1990s. Burkett's dad gave Covert the devastating news.
"It hit like a ton of bricks," Covert said.
Covert, a Navy corpsman, met Burkett in 2004 at the archery range of Camp Lejeune. He recognized a sticker on Burkett's truck from Acorn Archery in Pennsylvania and struck up a conversation. Before long, they were bowhunting or traveling to competitions at least once a month — more, when their schedules allowed it. Over the years, their families, which now live 20 minutes apart in western Pennsylvania, intertwined.
So on May 12, with Burkett finally back stateside, Covert and his son hopped in the car and drove to Bethesda, Maryland. As he and Burkett looked at each other in the hospital room with tears in their eyes, Covert remembers Burkett saying he'd push through.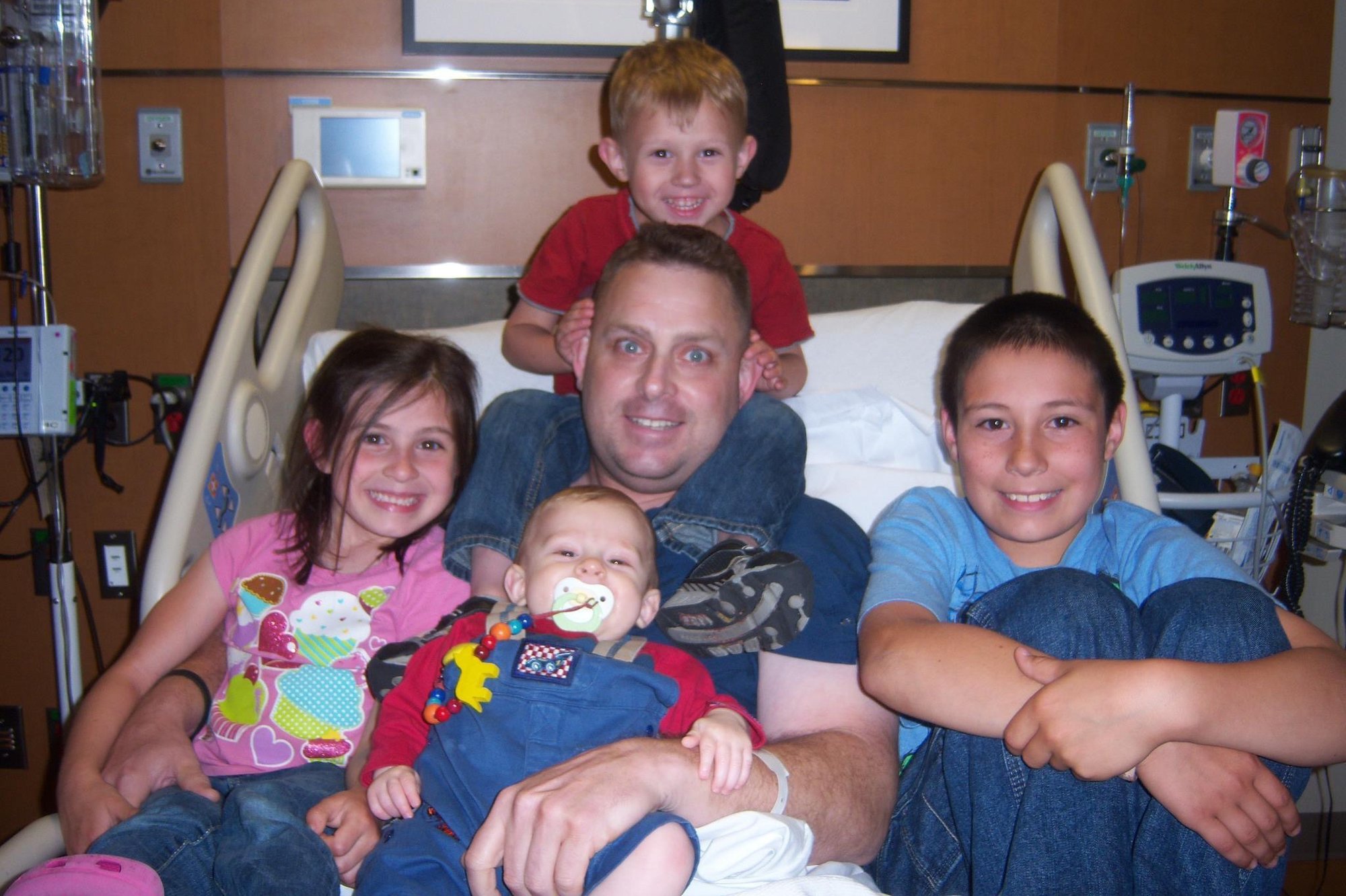 "You learn to never doubt Eric," Covert said.
Even though he knows how good his friend is at hiding his feelings, Covert never doubted Burkett would soldier on.
It was tough. Though Burkett tried to take his own advice and move on, there were bad days. Some days he'd think maybe he could go back to serving as a Marine; he could fly again. Then he was diagnosed with optic nerve damage, a non-waiverable flight disqualifier.
"So it was like God slammed the door on that," he said.
It was a turning point in his faith, but he finally realized he had to let go. He needed something else to focus on. A way to clear his mind and Zen out.
For Burkett, that's always been archery.
At 19, he would patrol the family farm's property line during archery season, armed with a rifle, kicking bowhunters off the land. One day, he started talking to a guy who was close to the property line but not quite over it. The man turned out to be the owner of Acorn Archery. He told Burkett to visit if he was ever interested in shooting.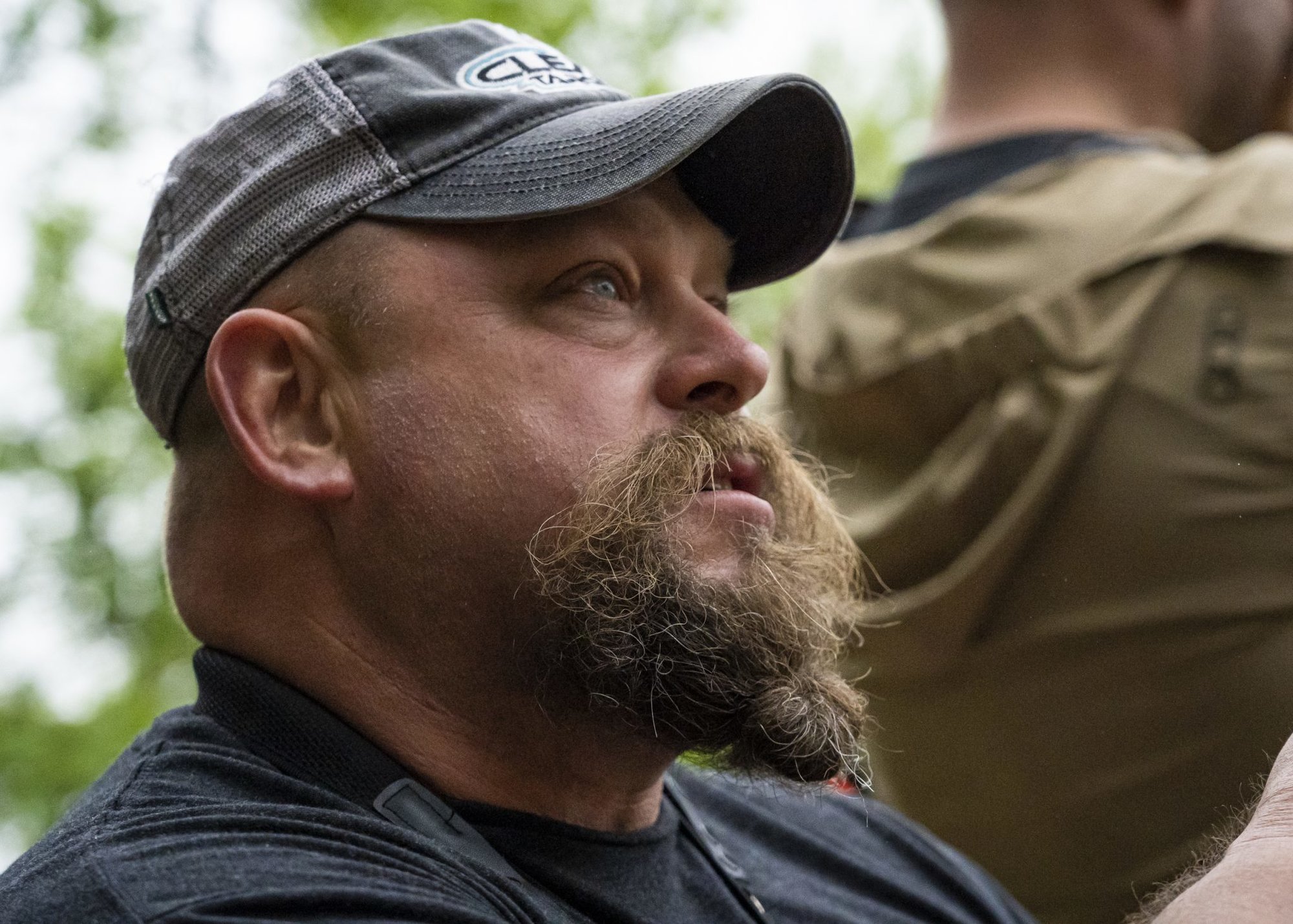 "I bought my first bow, and then, much to his regret, I really liked it, and I was constantly going to his shop, asking him for tips," Burkett said.
Decades later, the two are great friends, and Burkett is a fixture at the shop.
Just two months after the Osprey crash, Burkett was holding a bow again, this time sitting in a wheelchair with a thick scar on his left knee and a right foot held together by a cast. His friends and family were relieved — but not surprised — to see him shooting again so soon.
"I knew it would take a lot for him not to be able to shoot a bow again," Covert said.
Recovery wasn't quick.
His right ankle had been totally dislocated in the crash. Burkett said doctors had basically used his quadricep to sew the foot back onto his leg. It worked for a while, but then the blood supply wasn't flowing well. It became so painful he told doctors that, if they didn't amputate it, he'd do it himself.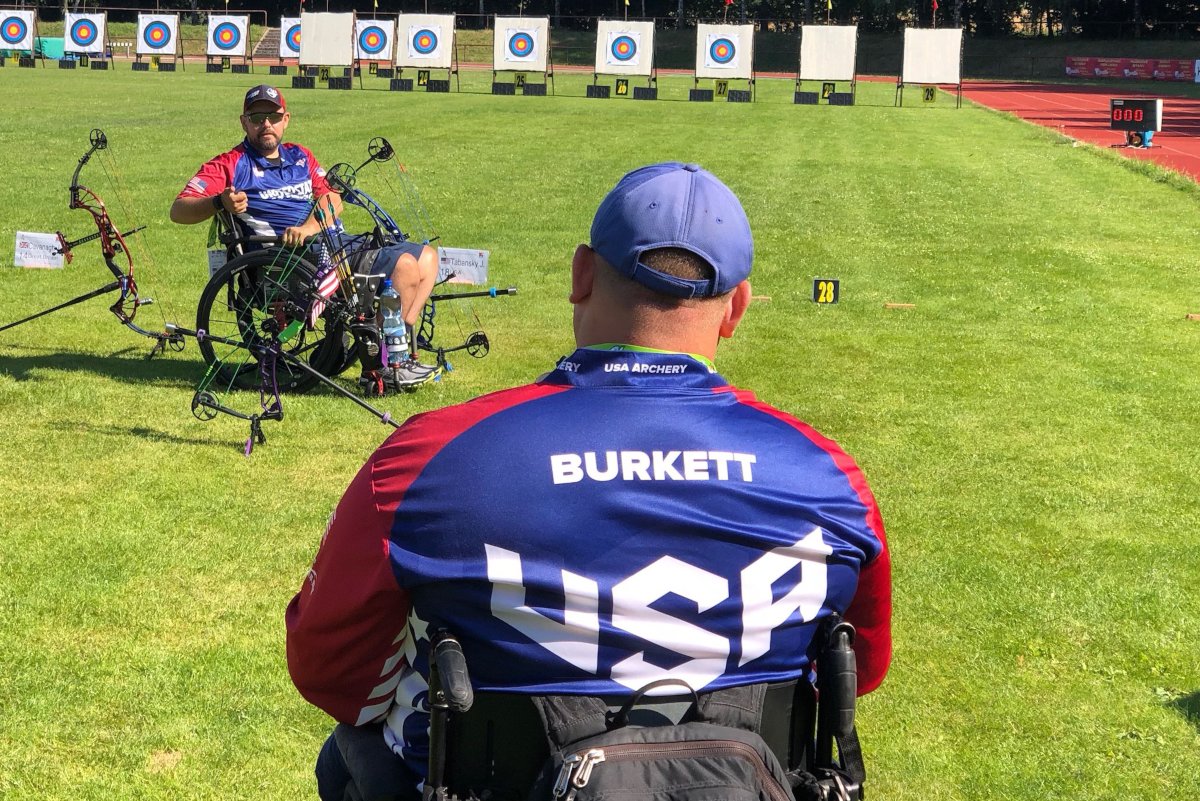 Doctors performed the below-the-knee amputation in August 2013. Burkett snuck out of the hospital four days later to shoot his bow. MRSA infections plagued his left knee to the point that one doctor told Burkett to get his affairs in order. They amputated his second leg in 2018.
Before losing both legs to amputations, Burkett participated in the 2013 Boston Marathon (the year terrorists planted pressure-cooker bombs near the finish line) using a handcycle. He started competing in adaptive archery events, became a member of the United States Paralympic Archery Team, and won gold at the 2014 Invictus Games. He and his wife, Melissa, also welcomed twin daughters into the world, making him a father of six.
Burkett discovered a love for coaching too. During his four years living in an outpatient apartment complex at Walter Reed, he started grabbing dudes out of the barracks and dragging them with him to the nearest archery range.
"I'm such a believer in the therapeutic side of archery," he said.
He felt the stress melt away as he drove off base from rehab, heading to his happy place, and he wanted to share that with others. Before long, the guys were really enjoying it.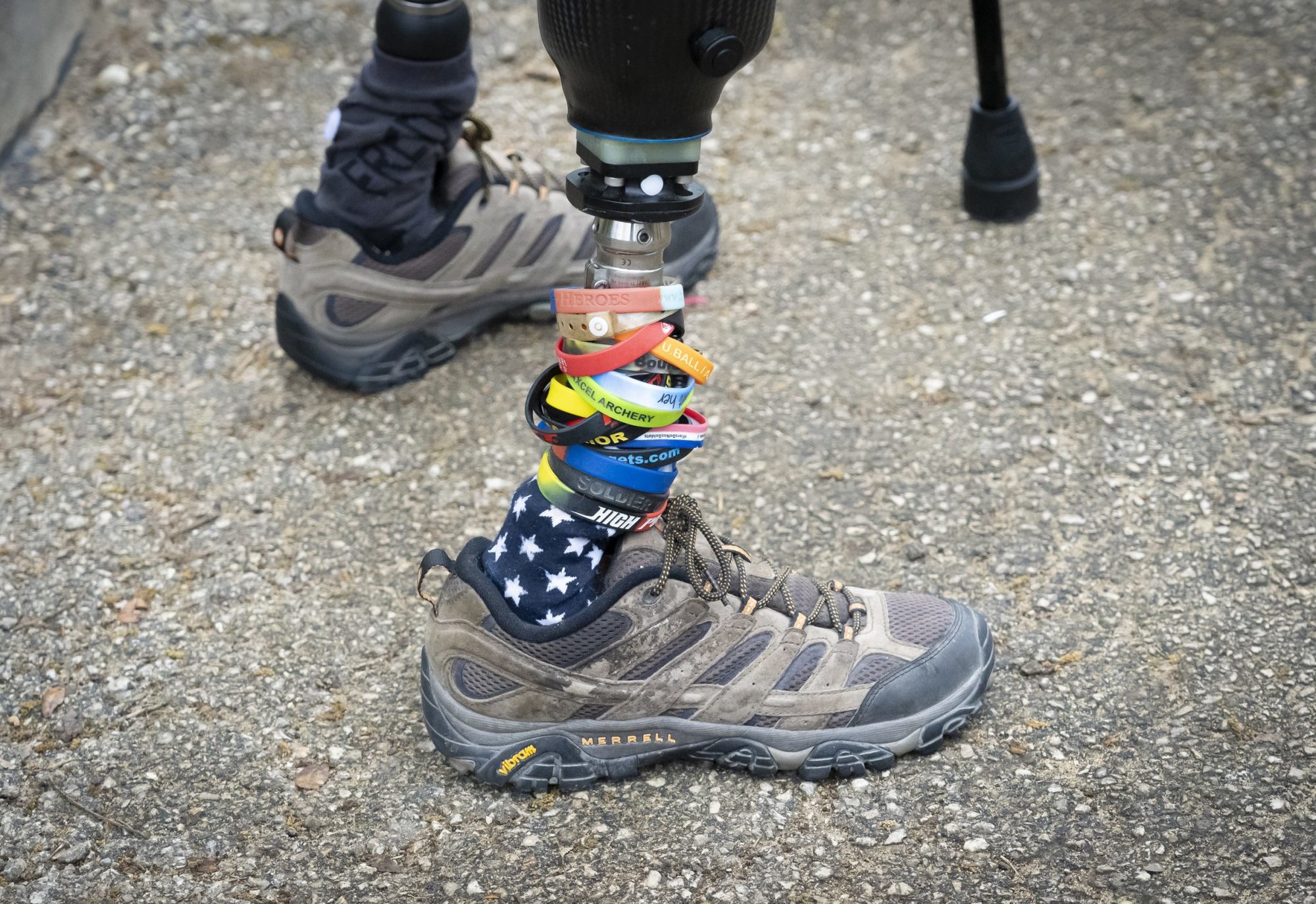 Now, Burkett is professionally coaching archers of all ages, including one man aiming for the senior Olympics. He coached the University of Pittsburgh club team until the coronavirus pandemic started. Now he focuses his energy on students, grades three through 12, at New Castle Christian Academy.
"Archery has given so much to me," he said. "I want to be able to give it back to other people."
New Castle's archery season just wrapped up, and Burkett gave a speech at the end-of-year banquet earlier in May, asking the students to imagine if they'd been born as an arrow.
"That's what you think your life is all about — getting fired out of a bow and hitting the center of that target. That's what you live for," Burkett said. "And then, you get broken; or another arrow hits you, and you split; or you get a fletch ripped off. Now you become unserviceable. … What you thought your purpose was in life is over."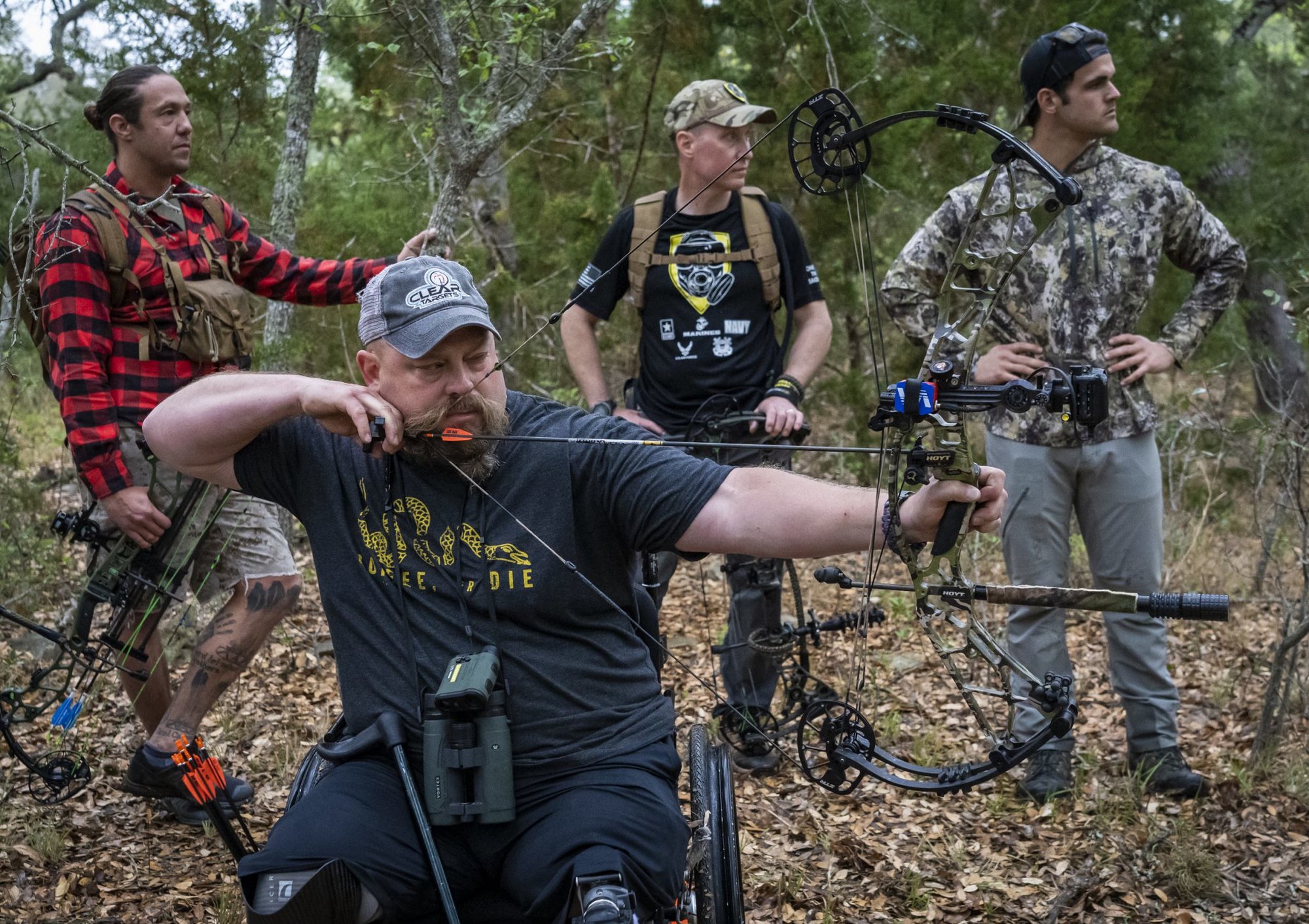 Burkett reached down and picked up a box. Throughout the year, he had collected the students' broken arrows, painstakingly cut them down, and repurposed them into ballpoint pens. Then he handed each kid a pen, explaining that the pen may have thought it was supposed to be an arrow, but its greatest days would be writing in a journal or getting an A on a test for some kid.
It took years of God beating him around for Burkett to come to terms with the fact that his carefully mapped plan for finishing his career in the Marine Corps wouldn't happen. He still isn't sure what his purpose is, or what God has in store for him, but he knows that, no matter what, there are people out there who love and count on him. That knowledge is enough to get him through anything.
"Don't be afraid of change," he said. "Don't be afraid that your future isn't what you thought it was going to be."
Finally, Burkett is taking his own advice.
Read Next: California's Vandenberg Becomes Third Space Force Base