The other day I received one of those compliments that makes a reporter uneasy. An Iraq war battle buddy called me "the only newsman he ever trusted."
Happens the Army brother was a National Guard soldier, and a good one. His day job outside the Guard was corrections officer, prison guard.
These aren't easy days for trust. We know we do not place much trust in politicians. We tailor our views on trust according to the tribe we choose and the party we pick. Public polls suggest our institutional trust is also low for religious leaders, law enforcement, and attorneys. As the COVID-19 vaccine rolls out, distrust of medical personnel and experts is high, which is a shame because we need the vaccines and must put trust in our healers. So far, we like first responders.
We had an insurrection. An extremist mob overran our Capitol, desecrating democracy and looking for leaders to take hostage and hang.
Afterward, while the mess was being cleaned up, the federal officials had to vet National Guard troops deployed to the capital to ensure they didn't harbor extremist beliefs and could be trusted not to launch an insider attack while securing President Joe Biden's inauguration. That is hard to bear.
After cries of "fake news" and "enemy of the people" for four years, trust is at a low. It's been 50 years since Walter Cronkite was "the most trusted man in America," and President Lyndon Baines Johnson said, "If I've lost Cronkite, I've lost America." That was the beginning of the end for the Vietnam War and LBJ.
So when the Guard brother said he trusted me, it felt good, but also unsettling. As for him, I would trust him, yes, with my life. And I did. I assign a lot of trust to the troops because we are supposed to have each other's backs — regardless of who the other voted for. The idea that that is changing, or has changed, sickens me.
Andrew Shackley is a former newspaper editor and a friend. Both of us are classic film buffs, and Andrew recently asked if I'd seen The Story of G.I. Joe, which I had not. The movie, released in 1945, was the story of war correspondent Ernie Pyle.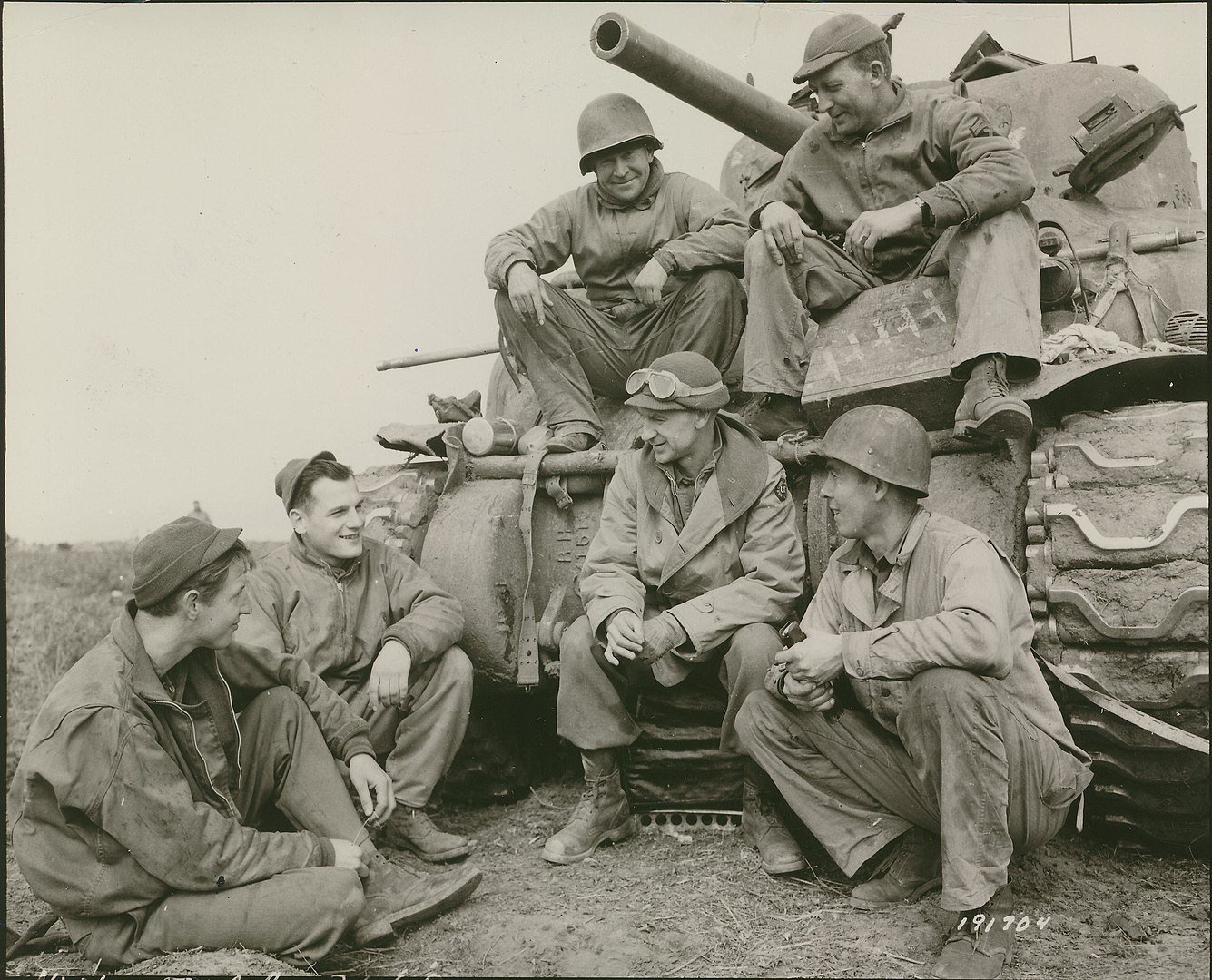 Reporters who have been to war routinely revere Ernie Pyle. He was our gold standard. A helluva writer, who told the GI's story, thus The Story of G.I. Joe.
Pyle was killed in action near the end of World War II. He was gone by the time the movie that starred Burgess Meredith and Robert Mitchum was released. Pyle slogged across North Africa, Europe, and the Pacific, humping his own gear and typewriter, and telling "The Story of G.I. Joe." When the average World War II infantry dogface wasn't old enough to drink a legal beer, Pyle was an old man of 43, trying to live to 44. The troops of World War II loved "Ernie" because he wrote it the way it was in the field. He never shied from the dirt and misery as he reported on the fear and courage of the troops. He brought their stories to millions.
It was an honest film, except that old Hollywood never showed how cruelly young men and civilians were killed. The director, William Wellman, was a World War I combat veteran. He took pains to show in glorious black-and-white how dirty, hard, and miserable the GI's lot was.
At the time of his death in 1945, Pyle was among the best-known American war correspondents. His syndicated column was published in 400 daily and 300 weekly newspapers nationwide. President Harry Truman said of Pyle, "No man in this war has so well told the story of the American fighting man as American fighting men wanted it told."
Within the last months of history's biggest war, Pyle was killed by a shot to the head from a Japanese machine gun on a rock off the coast of Okinawa called Ie Shima. Troops erected a makeshift memorial with the marker inscribed, "At this spot the 77th Infantry Division lost a buddy, Ernie Pyle." His remains are interred at the National Cemetery on Oahu.
Ernie Pyle earned his readers' and story subjects' trust with every column inch he wrote. What we are beginning to realize now are the consequences of living without trust. If we ever are to regain a measure of that confidence in each other's good intentions, we are going to have to learn to give each other the benefit of the doubt. It will not be easy.