In my years as a war reporter covering wars in Afghanistan and across the globe, I've spent many nights and days sandwiched behind sandbags on a front line. I've had to escape suicide bomb attacks, smuggle myself across borders, interviewed terrorist leaders, and dug up mass graves of innocents from the bowels of the earth.
But nothing could have prepared me for the helpless feeling of being trapped inside a city as it fell to the Taliban.
It had always seemed something of a fictional concept that one side, faced with battle, suddenly might make the momentous decision in a hail of bullets to lay down their arms and retreat. I had long observed the facts of war from the outside, collecting painstaking anecdotes from those who had lived to tell the tale. But I never imagined a scenario where I would be the one to linger too long.
In August, I was in Mazar-i-Sharif, a center of historic resistance to the Taliban, to cover what the world assumed would be a long, bloody battle of attrition between the Taliban and the US-trained Afghan army. Every Afghan government and military official had told me that the bustling, staunchly anti-Taliban city would not fall — at least not for many more days.
But as the Taliban bypassed big cities across the country, slicing the nation in half, making every pocket of resistance into an island, I felt a peculiar gnawing sensation churn in the pit of my stomach.
Still, life on the streets of the northern Afghanistan city went on — markets were open, people sipped tea on the sidewalks, and I chatted with an Afghan who placed "Trump 2020" flags to shield himself from the full tilt of the summer sunshine.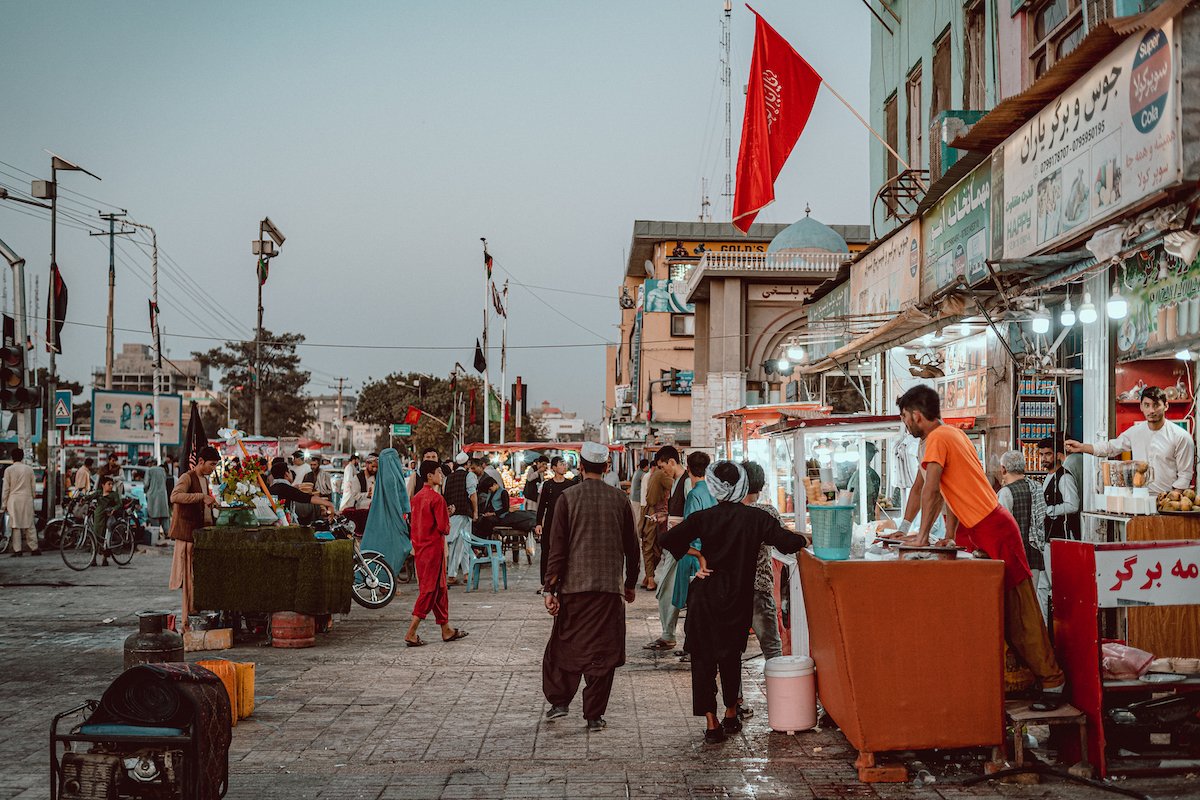 By the afternoon of Aug. 14, a rare breeze came in, bringing something ominous with it.
Even in the early hours of the afternoon, when my interpreter for the day warned that Mazar had been surrounded and that the Taliban were on their way in, I could not grapple with the notion that all the assessments had been so far off.
My photographer, Jake Simkin, and I decided to venture out in the early evening for some Afghan street kebabs, but when we walked out of our hotel, we stepped into an empty and pitch-black sky, barely even lit by the delicate shimmer of a crescent moon.
We ate quickly and hurried back, the roar of motorcycles creeping behind me as I rushed through our building's bombproof doors and security scanners and up to the roof to take in a full view of what was happening outside in the abandoned maze of dark streets.
And just like that, my phone was flooding with messages from friends asking if I was still in Mazar and if it was true that it had fallen.
My heart sank.
The pace of notifications matched the crackle of gunfire in the streets below from the men on motorcycles — the Taliban.
We had missed encountering them by less than a minute.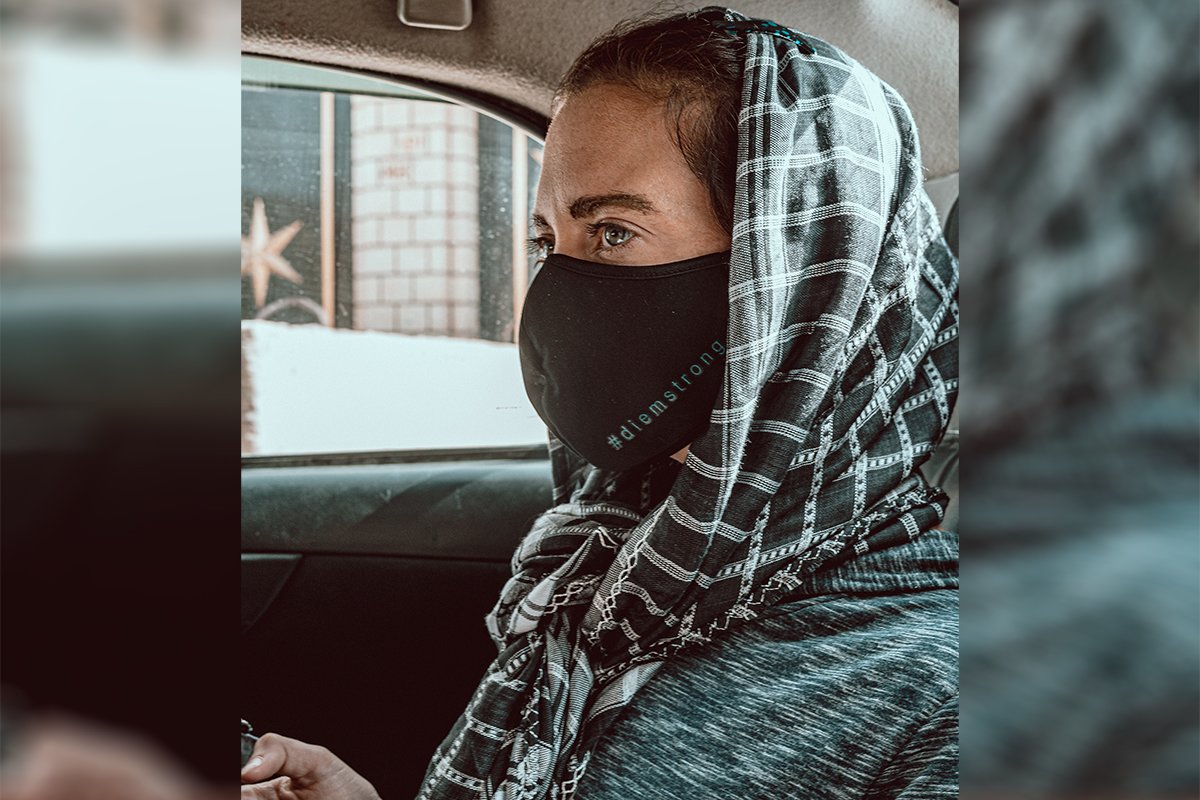 It felt, at that moment, that the outside world knew much more than I did. Suddenly I was stranded inside a burning bubble that I could not crawl out of. An email flashed across my phone that my flight two days later to Kabul had been canceled.
Perhaps for the first time in my life, I experienced a very real and stabbing deluge of fear.
Just like that, in the ordinary moment, the extraordinary city wrapped inside a country I had for years grown to know and love became a medieval place I no longer recognized. I took a breath and very calmly and methodically messaged a couple of close friends to relay that I was still in Mazar and that it was now under the control of the Taliban.
What did that even really mean?
"You are safe," one of the hotel's young employees with kind eyes whispered gently, bringing over a tray of fresh nuts and green tea. "The owner has already spoken to the Taliban, and they have agreed not to come inside here. You are safe."
Still, we locked the bombproof doors to our floor so that nobody could access the floor, and I set about texting a few friends in critical places I hoped could assist me, including my editor at Coffee or Die Magazine.
Through the night, the rumble of the motorcycles gained momentum, and the sound of nasheed prayer songs echoed out. The Taliban celebrations stretched into the early hours of Sunday morning as I paced up and down my photographer's room, not wanting to barricade alone should the worst happen.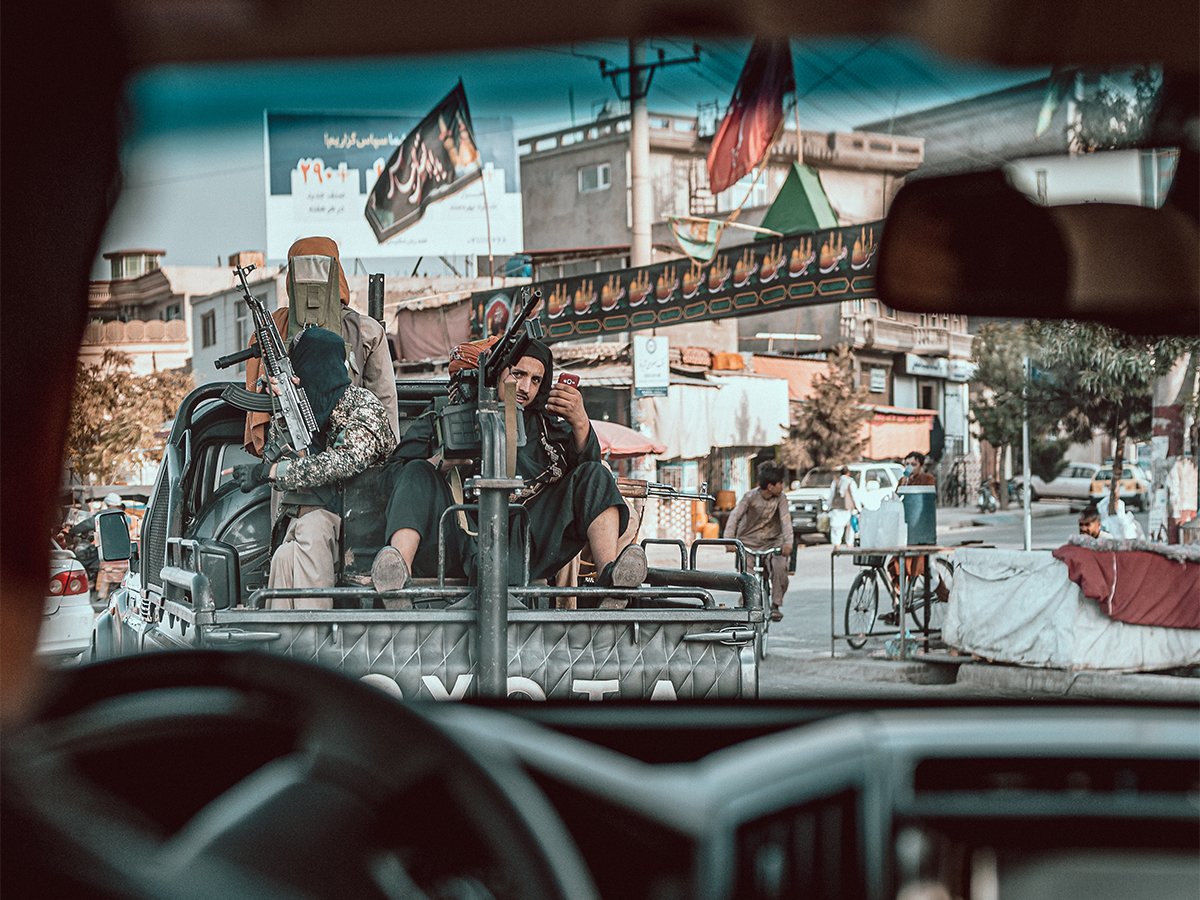 I did what I always do when I feel lost in a situation that seems foreign and tense — I wrote. I made rambling video diaries to keep for myself. I researched the roads to Uzbekistan and alternate routes to Kabul. I read every article about the developing situation I could find and tried in each of them to find a silver lining.
That first night, in the early hours, I reached representatives for the US government who sent me assurances my evacuation case was being worked on. I slept for an uncomfortable few minutes in a few spurts, hoping that somehow I could leave for Kabul with the first hints of daylight.
In the morning, I attempted a pathetic jump-rope workout in my room to try to clear my head but gave up in adrenaline-fueled exhaustion. Later, as I started to feel calm, I learned that the Taliban had tried to get into the hotel three times the previous night, and it was the guards — two men who had quickly changed into civilian clothes and dumped their guns for fear of reprisal — who convinced them to stay out.
But how long could they keep them out?
Soon, those guards fled, as did the endearing hotel staff who had previously worked for the Americans.
Deep, calm breaths.
Nonetheless, as I remained balled up in my room peering down at a quiet street speckled with a few old men in traditional dress moving like ghosts down the dusty sidewalks, the remaining workers continued to bring up bottled water and whatever they had left in the kitchen — eggs and bread, maybe a yogurt, and plenty of tea.
Picky eating and this profession do not go hand in hand.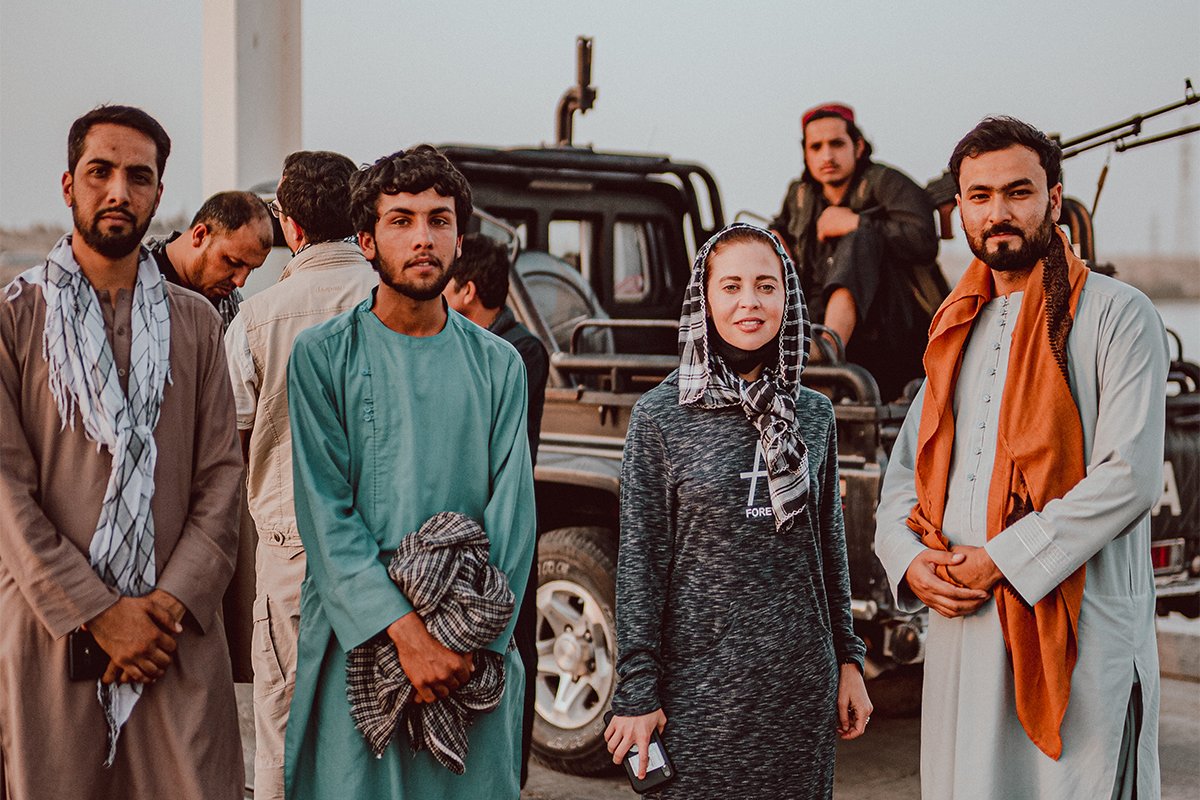 Over the course of the day, I sent out coordinates and photos and spoke with people far away. But as scenes of Kabul crumbling flashed on TV, I knew I would not be going anywhere soon.
I felt a strange calmness, punctuated by moments of a touch of madness.
I soaked in the scenes around me, watching people steadily emerge from their dank basements and into the new normal and into a city more somber than the one that had previously existed. I sent Jake out into the growing swell of Taliban fighters to collect me a sea blue burqa and readied myself for the daunting prospect of returning to the summer sun once again.
Still, I felt confident that I would, at the right time, find the right window to leave. I also felt a certain level of acceptance in knowing that I had made a choice to be there, unlike my Afghan friends and colleagues, who had lived their whole lives knowing this day could come.
And in the end, it was the Taliban — with some crafty behind-the-scenes diplomacy by dedicated US foreign service officers who remained kind and attentive the whole time — that got me and my photographer out of Afghanistan.
But I refuse to say goodbye to the country that stole my heart and taught me everything I ever needed to know to survive.
---
This article first appeared in the Fall 2021 edition of Coffee or Die's print magazine as "Trapped in Afghanistan."
Read Next: