On a steep hill overlooking the Mulde River in the small town of Colditz in Saxony, Germany, sits a massive and colorful Renaissance castle. Originally built in the Middle Ages, the rocky hilltop retreat has previously been used as a hunting lodge, a workhouse, a mental hospital, and a sanitarium. The fortress today has become a major European tourist attraction and museum, not because of its architecture and picturesque views, but for its role during World War II.
In 1940, Nazi Germany transformed the medieval stronghold into a supposedly escape-proof prisoner-of-war (POW) camp. It was called Oflag IV-C or Colditz Castle, and within the thick 7-foot walls surrounded by barbed wire fencing and patrols of German sentries were the most prolific Allied prison escape artists of World War II. The super-maximum-security facility (way before supermax prisons became a thing) also housed high-risk political prisoners from different nationalities who lived together under one roof, including "Phantom Major" David Stirling, who was a founding member of the British Special Air Service (SAS); Giles Romilly, the nephew of Winston Churchill; and Charles Upham, the only New Zealand soldier to be awarded the Victoria Cross twice.
The stories that emerged from Colditz Castle after the war were written in memoirs and became the subject of TV shows, movies, and even video games. From 1940 to 1945, Colditz Castle saw more than 300 prison escape attempts, at least 30 of which were deemed "home runs," or complete escapes to Allied territory. Each success grew more bold than the last, and the attempts almost seem too unbelievable to be true.
Masters of Disguise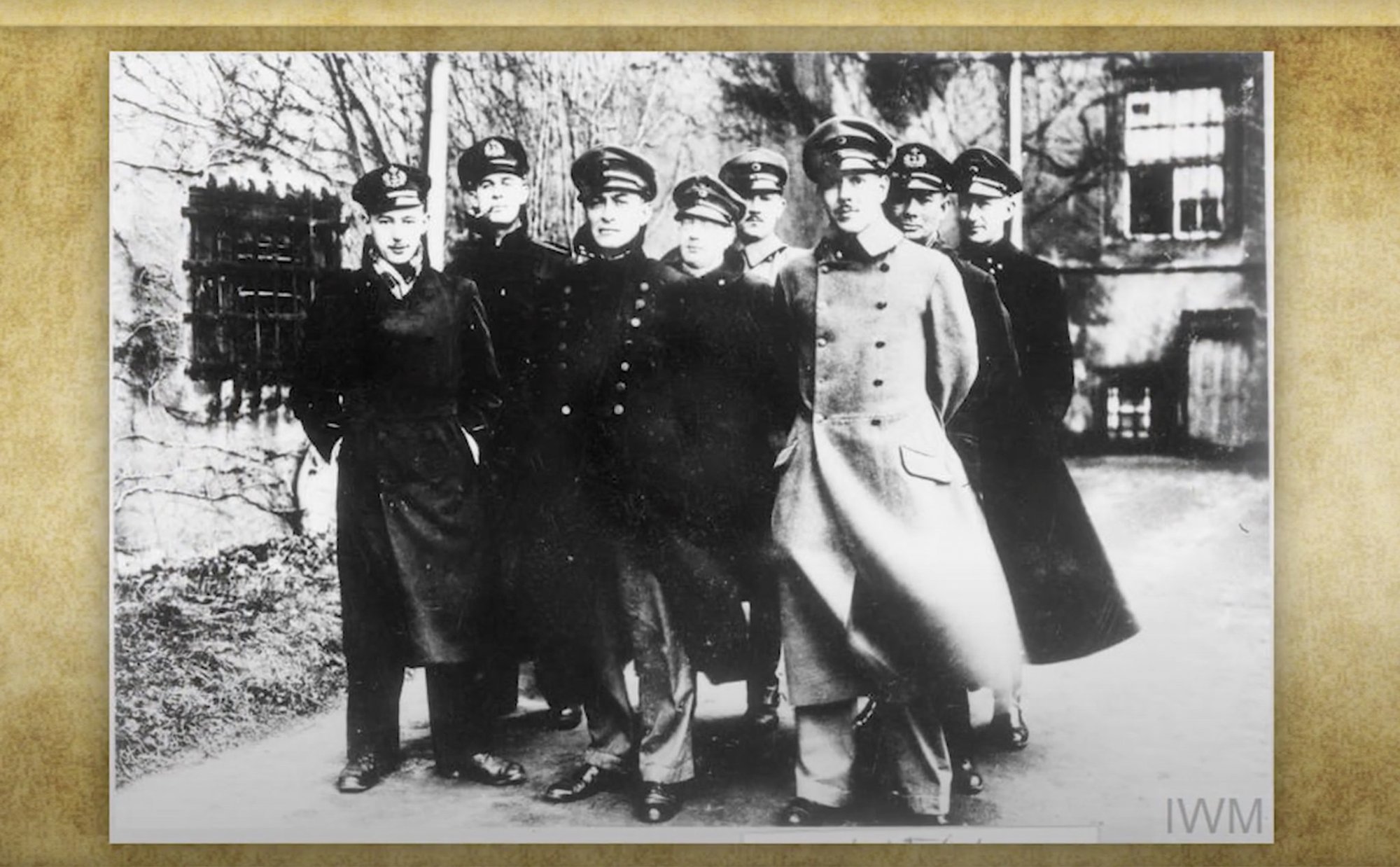 If a plan might work, no matter how ridiculous it may have been perceived, it was attempted. Dominic Bruce, an RAF bomber pilot, famously attempted to escape Colditz Castle a whopping 17 times — he climbed down a 40-foot wall using knotted bedsheets, crawled through a sewer, dressed in a Red Cross outfit and hid in a tea chest, and even tried to walk out from the prison disguised as a Swiss doctor.
Sometimes these disguises became quite elaborate. A German woman, wearing a dress and a sunhat, casually walked from the inside to the outside of the prison without a word. On her way out, one of the POWs noticed she dropped her watch and called out to her in German. When the woman didn't respond, a guard pursued her, only to find the woman was actually Lt. Chasseur Alpin Bouley of France.
Lt. Michael Sinclair, a British officer known as the "Red Fox of Colditz" because of his red hair, spent six months training for his escape attempt. In September 1943 he impersonated the guard commander who was nicknamed "Franz Joseph" for his Hindenburg mustache. He dressed the part, grew out a respectable mustache of his own, and even perfected the commander's mannerisms to fool a sentry he replaced with a fellow POW. The jig was up, however, when the real Franz Joseph arrived to find a shocking resemblance to his own likeness. The pair squared off while the guards tried to finger the real from the fake. Ultimately Sinclair was identified as a sham. On his eighth and final endeavor to escape, he was shot and killed after scaling a barbed wire fence. He was awarded the Distinguished Service Order and was the only POW killed during an escape.
The prisoners also used disguises in other ways. A group of Dutch Navy officers created two dummy heads, Moritz and Max, out of plaster and painted on faces to mislead German guards at daily roll calls. These dummies were used in the successful home runs of Royal Netherlands navy lieutenants Hans Larive and Franz Steinmetz.
The French Tunnel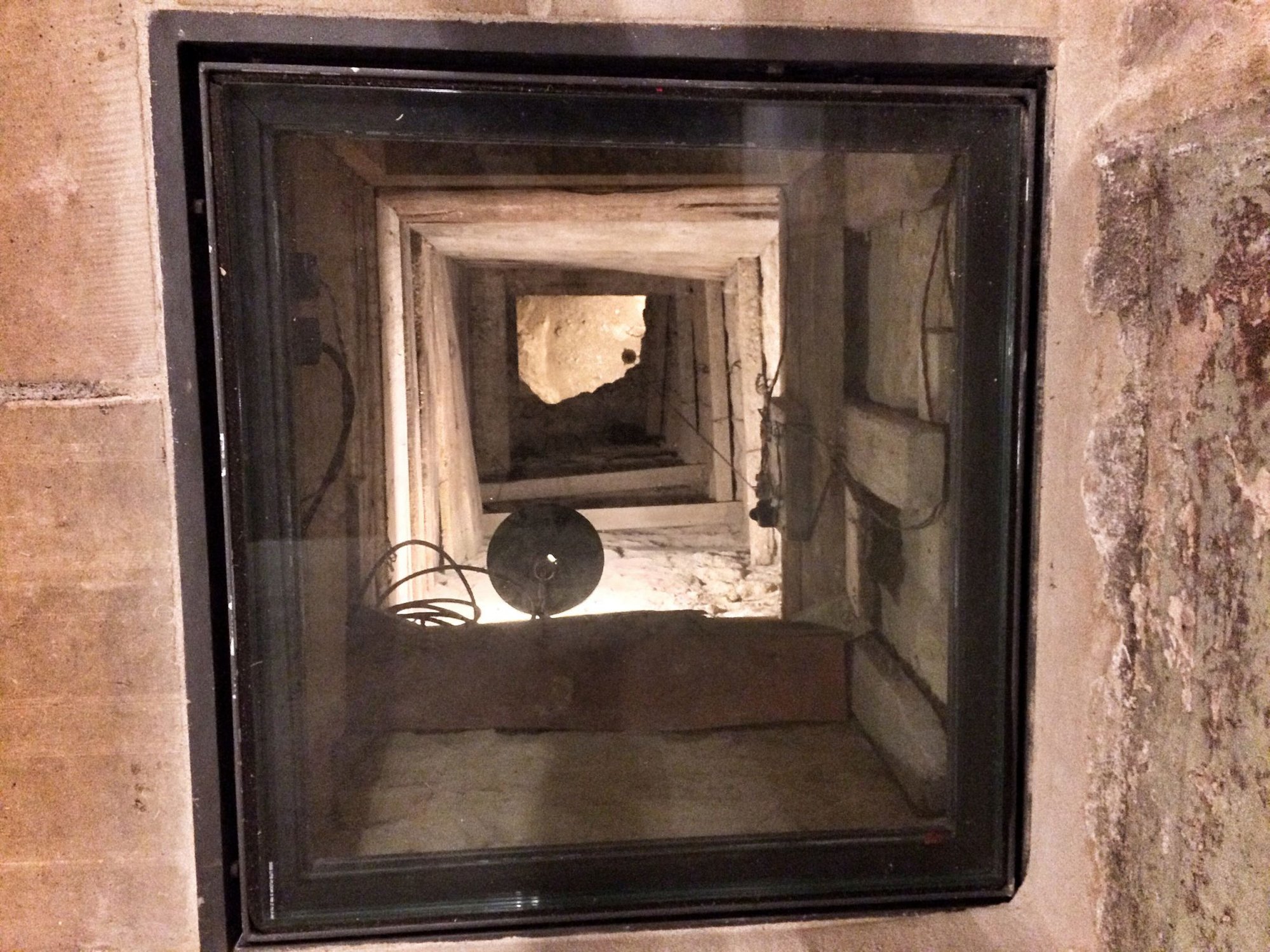 In a scene reminiscent of the movie Shawshank Redemption, French officers worked 24 hours a day digging an underground tunnel in one of the most ambitious escape attempts at Colditz Castle. Two mining engineers from the group dug the entrance using handmade tools. The tunnel from the clock tower ran under the chapel and out to the castle wall. Songs and hymns from the chapel helped silence the noise. They also developed their own personal sewing machine and dyed their prison clothes to make German uniforms. They even managed to have electric lighting in their tunnel.
There was also an unconfirmed story that during their eight-month dig the French officers stumbled upon the German commander's wine cellar. The legend goes that the Allied POWs drank all the wine and refilled it with their urine — but these are unsubstantiated claims at best.
The "Colditz Cock" Glider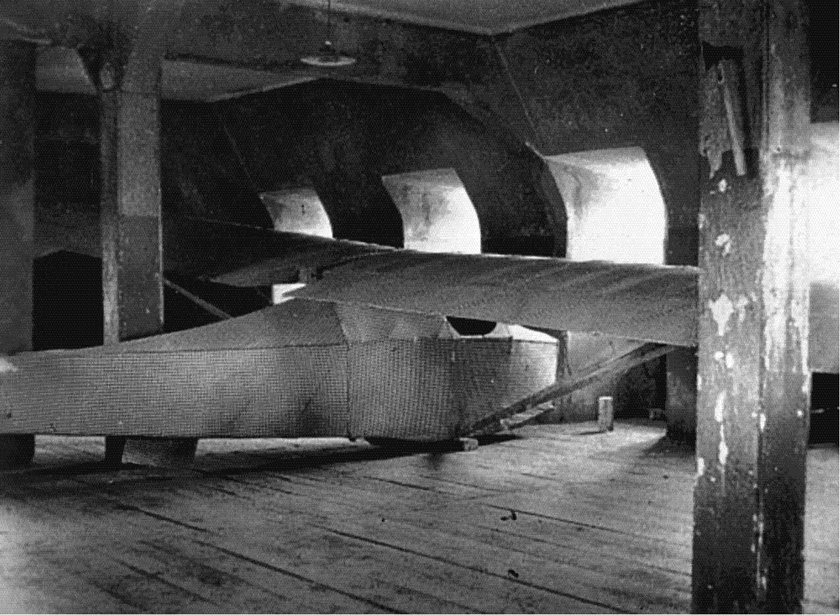 Before the war, Tony Rolt was one of Britain's most promising race car driving prospects taking home the British Empire Trophy in a prestigious 200-mile race. That same year, 1939, he joined the ranks of the British Expeditionary Force and was awarded the Military Cross for repelling a German panzer division at Dunkirk a year later. When France fell to Nazi Germany, Rolt shuffled around to a number of German POW camps, attempting to escape seven times. He arrived at Colditz Castle in February 1944, and after hearing rumors that the SS had executed prisoners at another camp, he and others plotted to build a glider from within the walls of Colditz Castle.
The dramatic idea was supported by other inmates, including Bill Goldfinch and Jack Best, who created the blueprints. In order to keep away suspicious guards, they built a false wall and a trapdoor to their workshop in an attic of a roof obscured from the German's view. The "Colditz Cock" glider — a makeshift airplane with a crew of two — was put together with bedsteads, floorboards, cotton sheets, and even porridge. It was expected to be launched from a hole in the attic over the Mulde River 65 yards below. Although they were scheduled to fly to freedom, the glider never took flight because the US Army liberated the castle in 1945.