From casualties of the sweeping opioid epidemic to fatal car accidents, police are often left to clean up life's ugly realities. And while cops deal with tragedy on a regular basis, the dirty job in blue also occasionally serves up some pretty hilarious scenes. During my brief stint with a badge I was left with more bizarre encounters than I can put to paper.
There was Daniel. After his roommate fatally overdosed, I took Daniel's statement as the stiffening body lay on the floor nearby. He was adamant about two things: Daniel was "definitely not gay." And his dead roommate was also "definitely not gay."
While the sexuality of the living and the dead didn't concern me, it was hard to ignore the double-ended pink dildo that fell out of Daniel's bed and rolled across the floor, stopping at the dead roommate's now-purple cheek. Daniel, who was definitely not gay, was more mortified by the exposed sex toy than distraught over the dead man he had shared it with.
But my real introduction to the funny side of policing came on my very first night on the job. It was late into the shift — almost 3 a.m. After an anonymous caller reported that a friend named Zach had recently posted a suicide note on Facebook and now wouldn't answer his phone, I was dispatched to find out if Zach was dead or alive.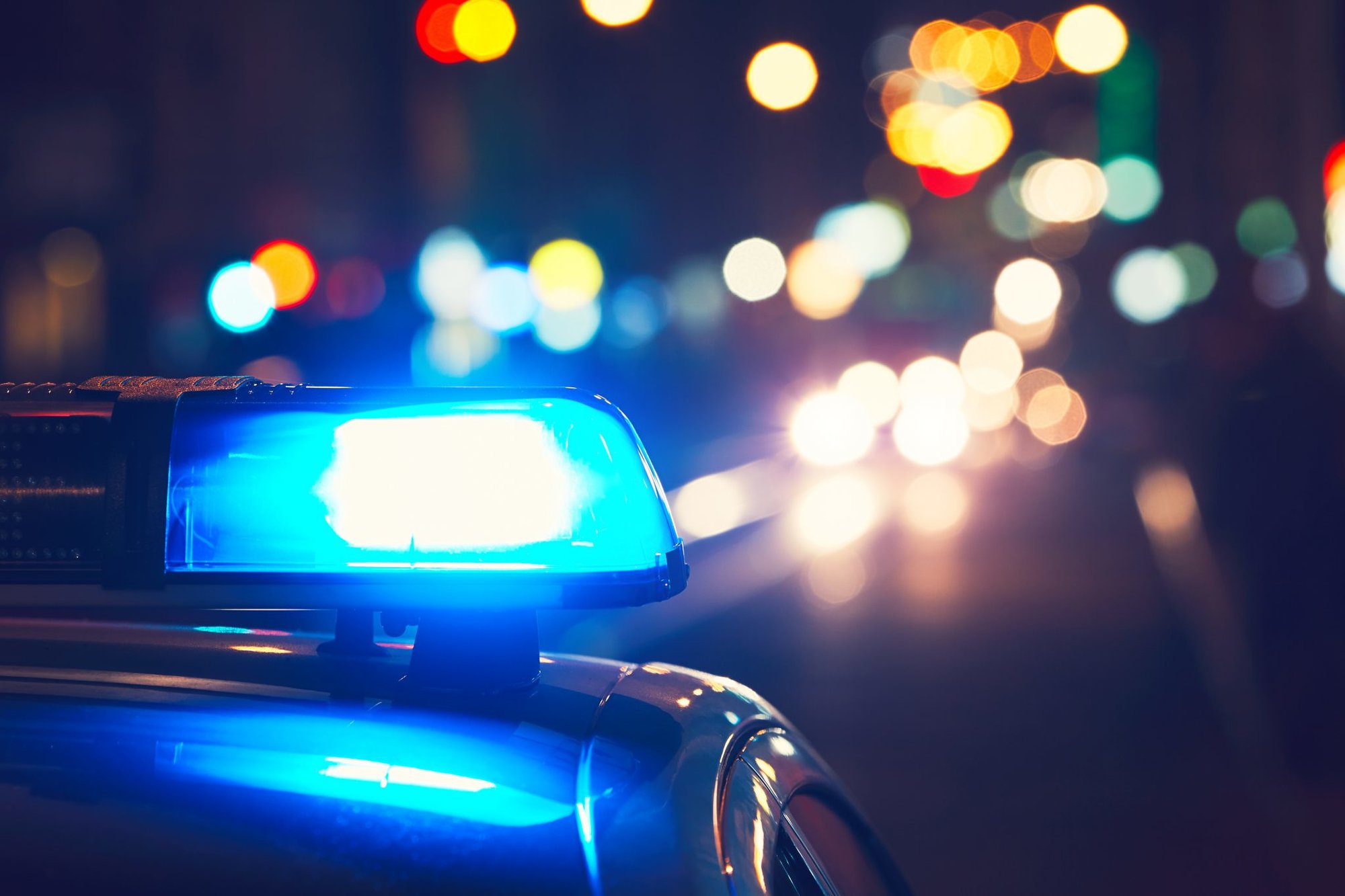 In an affluent neighborhood full of oversized McMansions, I pulled into Zach's driveway at the same time as another officer. We parked our banged-up police cruisers behind a new Land Rover. We were responding to the type of call that, if all went smoothly, would require nothing more than a concerned set of ears. But if things went poorly, we could find ourselves in a close-quarters gunfight with a man who wanted to die — a scene whose final outcome could easily be reframed in headlines as "Cop shoots barrage of bullets into man asking for help."
I knocked loudly on the door for several minutes before a light turned on upstairs. Through the fancy glass panes of double French doors, a roughly 60-year-old man wearing nothing but a very small pair of blue underwear peered nervously at me and the other officer on the call. While his partially protruding scrotum and Sasquatch-level body hair was enough to discourage any would-be home invaders, the man was holding an exotic instrument — a sitar, I thought — as if it were a baseball bat. When he realized two police officers were standing on his front steps at three in the morning, the man's confused expression turned to panic. He fumbled with a series of locks and finally swung the door open.
"What's happening? Is everything all right?"
Before we could answer, another frantic voice came from an interior balcony.
"Is that the police? What's happened!?"
Bigfoot's wife — equally lacking in appropriately fitting underwear — was clutching the railing and looking down at the front door with a mixture of confusion and fear.
"Good evening, ma'am," I said. "Is Zach home?"
The parents looked at each other with puzzled faces.
"Yes, he's in his room," the father answered.
He opened the door further and waved us inside. I explained the situation and asked whether there were any guns in the house. Dad assured me he would never allow such a grotesque thing as a gun under their roof. The parents seemed surprised to hear about the suicide note but also exhausted to be dealing with Zach again.
My hands started to sweat as I imagined going through the impossible decision-making process of how to save Zach's life without gambling with my own.
After Zach's parents explained that their son was a 28-year-old aspiring musician, I asked them to stay downstairs while I went to talk with him. With the image of Zach's parents spilling out of their underwear freshly burned into our retinas, the other officer and I made our way down the hall, wondering what we'd encounter. His parents would have heard a gunshot, so I didn't expect to see Zach's brains painted all over the wall. Maybe he'd hung himself, and I'd find him dangling there with a nightmarishly long neck and swollen tongue. Or maybe he was hoping for a suicide-by-cop situation and would be waiting with a gun pointed at the door.
My hands started to sweat as I imagined going through the impossible decision-making process of how to save Zach's life without gambling with my own. We prepared for the worst but hoped for the best. I tried the doorknob. Locked.
"Zach? This is Mac, I'm a police officer. Are you okay, man?"
No response. I started to worry we were too late.
"Zach? You aren't in any trouble. I just want to make sure you're okay."
Not so much as the sound of weight shifting.
"Hey buddy, one of your friends was concerned about what you posted on Facebook. They mentioned you had a gun. I'm a little nervous, can you answer me?"
Again, no response. My partner gave me the nod indicating it was time to kick the door down. Realizing no noise was coming from his room, the mom began to get frantic. Before I broke the door down, I made one final effort to get a response. I pounded on the door until my hand hurt and yelled as loud as I could.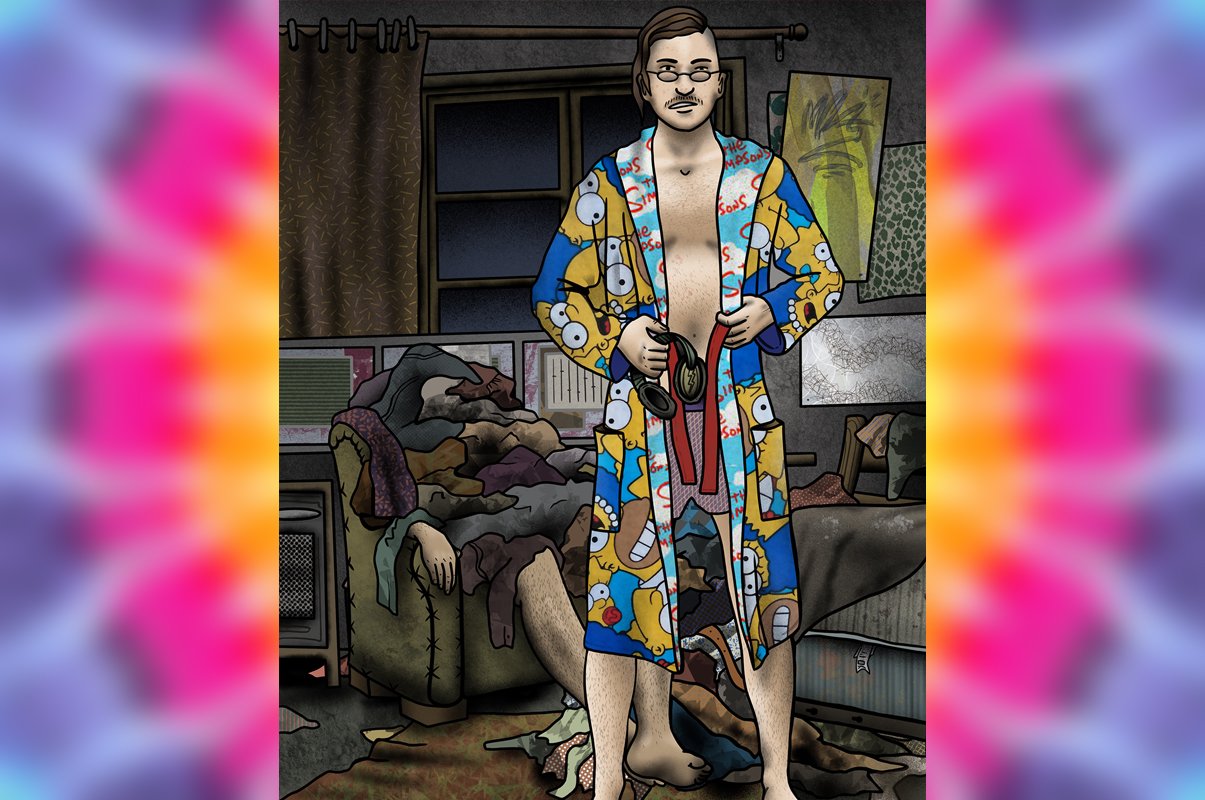 "Zach! Open the door!"
With that, we heard a slight scrambling noise in the room — like a teenage boy about to get caught discovering the joys of his opposable thumbs.
"What the hell! Who is it?" came a confused voice from behind the door.
Zach opened the door a crack, allowing me to push a boot inside and swing the door open. Standing there in boxers and an open Simpsons robe, holding a pair of headphones, Zach wore an expression of shock, his pale face awash in pimples.
"What … umm … what's happening?" he managed.
A wave of relief washed over me as I realized a one-room gunfight was not going to happen.
"Hey man, are you okay?" I asked. I explained that someone had called the police because of the post and that we were there to get him lined up with a therapist and take him to the hospital if he needed it. Zach started to shake his head and scurried over to his three-screen computer.
"Bro, those were lyrics! I write music! I don't want to kill myself. Jesus Christ!"
My partner and I let out a laugh of relief, but Zach's mom remained inconsolable, showering Zach in kisses and asking him at least 200 times if he was sure he wasn't suicidal. After I gave Zach my card and a pamphlet with mental health resources, Zach beckoned us to stay.
He turned on a song that sounded something like Megatron suffering a mid-orgasm stroke.
"You guys like music? I make all my own shit. Here!" He turned on a song that sounded something like Megatron suffering a mid-orgasm stroke. He began to nod his head rhythmically, and with a smile, he pointed at the pile of clothes on the chair in the corner.
"Derek laid the bass for this one. We call it 'Esoteric Snakeskin.' Pretty rad, huh?"
A closer look at the pile of clothes revealed no double-sided dildos but a pair of legs under the heap. With a nudge from Zach's foot, the pile of clothes moved, revealing another man-child whose bloodshot eyes adopted the same shocked look Zach had sported a moment earlier. Derek took off his own giant set of headphones and looked at Zach, puzzled.
"Oh it's cool, man," Zach said, continuing to bob his head to the awful electronic beat. "They thought I wanted to kill myself, but now they're just listening to 'Snakeskin.'"
The sentient laundry pile adopted the same smile and bobbed his head in sync with Zach, never uttering a word. After listening long enough to be polite, we apologized for the intrusion, told Zach we were glad he was okay, and suggested he make his social media posts more clear from now on.
We assured Zach's parents not to worry and finally broke contact. As I reversed out of the driveway and left the wealthy neighborhood, I wondered whether this was a normal call. I cranked the radio to 11, hoping to drown out the horrible sounds of "Esoteric Snakeskin" still ricocheting between my ears.
---
This article first appeared in the Spring 2022 edition of Coffee or Die's print magazine as "Esoteric Snakeskin and the Suicidal Man."
Read Next: Special Forces Weapons Sergeant Insists He's Not the Dumbest Guy on the Team