Kasinal White felt like screaming with joy when she received the news Thursday — on her 62nd birthday — that 15 years of tireless work may soon culminate with the awarding of the nation's highest award for military valor to her brother, Sgt. 1st Class Alwyn Cashe.
"It was the best birthday present I could get," White told Military.com.
In a letter to lawmakers Monday, Defense Secretary Mark Esper endorsed a proposal to upgrade to a Medal of Honor the Silver Star Medal Cashe was awarded after he died of the catastrophic burns he suffered while pulling six soldiers from a burning Bradley Fighting Vehicle in Iraq, on Oct. 17, 2005.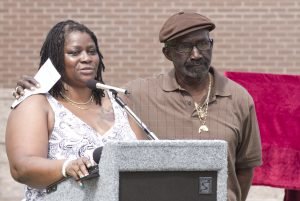 "After giving the nomination careful consideration, I agree that SFC Cashe's actions merit the award of the Medal of Honor," Esper wrote.
If the medal upgrade is ultimately approved, Cashe would become the first Black service member from the wars in Iraq or Afghanistan to receive the nation's highest award for valor.
Esper noted a few final hurdles remain before the medal can be awarded. Existing law requires that the Medal of Honor be awarded within five years after the date of the act justifying the award.
"Before we can take further action with this nomination, Congress must waive this time limit," he wrote. "Once legislation is enacted authorizing the President of the United States to award, if he so chooses, the Medal of Honor to SFC Cashe, I will provide my endorsement to the President. The final award authority for the Medal of Honor rests solely with the President. My favorable determination in no way presumes what the President's decision might be."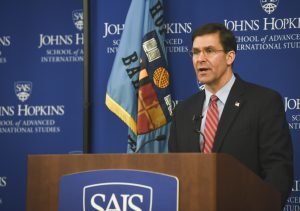 House Reps. Stephanie Murphy, Dan Crenshaw, and Michael Waltz — all military veterans — wrote Esper in October 2019 calling for a review of Cashe's case.
"Each of us proudly served in the United States military or worked at the Department of Defense," they said at the time. "In addition, each of us cares about the process our nation uses to award medals for military valor, believing this process should satisfy the most rigorous standards of independence and integrity."
Military.com's Hope Hodge Seck reported Friday, "Cashe also has powerful supporters within the military. Lt. Gen. Gary Brito, who this month became the Army's deputy chief of staff, G-13, was Cashe's battalion commander in Iraq. He has advocated on behalf of the fallen soldier in the past, writing in 2014 that 'You don't often find truly selfless sacrifice where someone put his soldiers' welfare before his own.'"
Cashe was a Florida native, and White told Hodge Seck she has worked tirelessly to see Cashe's medal upgraded to honor her family's name and legacy.
"My dad, he was a poor boy from the projects who made good. We hailed from the projects of Seminole County," she said. "My dad never finished high school, but all his daughters have at least one college degree, and all sons represented in the military."
Cashe — who died Nov. 8, 2005, of catastrophic burns he sustained while saving his soldiers — has long been championed as one of the most deserving heroes of the war on terror to be passed over for the Medal of Honor.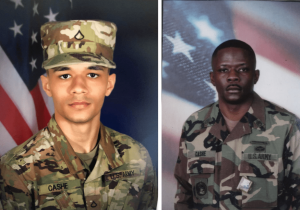 "When Cashe arrived at the U.S. Air Force Theater Hospital at Balad Air Base in Iraq, he was still fully conscious," Adam Linehan wrote in Task & Purpose. "Alisha Turner, then an Air Force medic, was part of the team that treated Cashe and three of his wounded comrades. … Cashe, she remembered, was the fourth casualty through the door. He was burned badly. What remained of his uniform was melted to his skin. Turner's team rushed Cashe into the ER, where he started fighting to get off the gurney. 'He just kept saying, 'I'm good, I'm good, take care of my guys.' … He wanted us to focus on everyone else. It was as if they were his children."
Task & Purpose Editor-in-Chief Paul Szoldra noted on Twitter Friday that Cashe's son Andrew Cashe, who followed in his father's footsteps and is now an infantry soldier in the Army, could be the one who accepts the honor on his father's behalf.
Doug Sterner, who created the Hall of Valor database of military awards, told Military.com in April 2019, "It's the most perfect example of a Medal of Honor I've ever seen. If the review is done and Alwyn Cashe hasn't been awarded the Medal of Honor, I won't be a happy camper."
---
Editor's Note: The original headline for this story indicated that Sgt. 1st Class Alwyn Cashe rescued the soldiers from a burning tank; it was correctly listed in the story as a Bradley Fighting Vehicle. The headline has been updated to reflect this.