Ethan Nagel grew up wanting to be a film director, but even more than that, he wanted to be a Marine like his grandfathers before him.
"Growing up watching war movies, I always wanted to prove myself in combat," Nagel said. "Could you even do it? Because it's something so distant from everyone's lives." Despite visiting film schools and being offered a spot as a war photographer after scoring well on his Armed Services Vocational Aptitude Battery (ASVAB), he signed an infantry contract and headed to boot camp after his high school graduation in 2005.
Nagel had no idea that his time in the Marines would culminate with a battle in the Uzbin Valley of northeast Afghanistan and a Silver Star. First he had to make it through a deployment to Barwana, Iraq, in 2006, at a forward operating base so heavily bombarded it was nicknamed Mortar City, and a slightly calmer second deployment as a scout/sniper to Fallujah.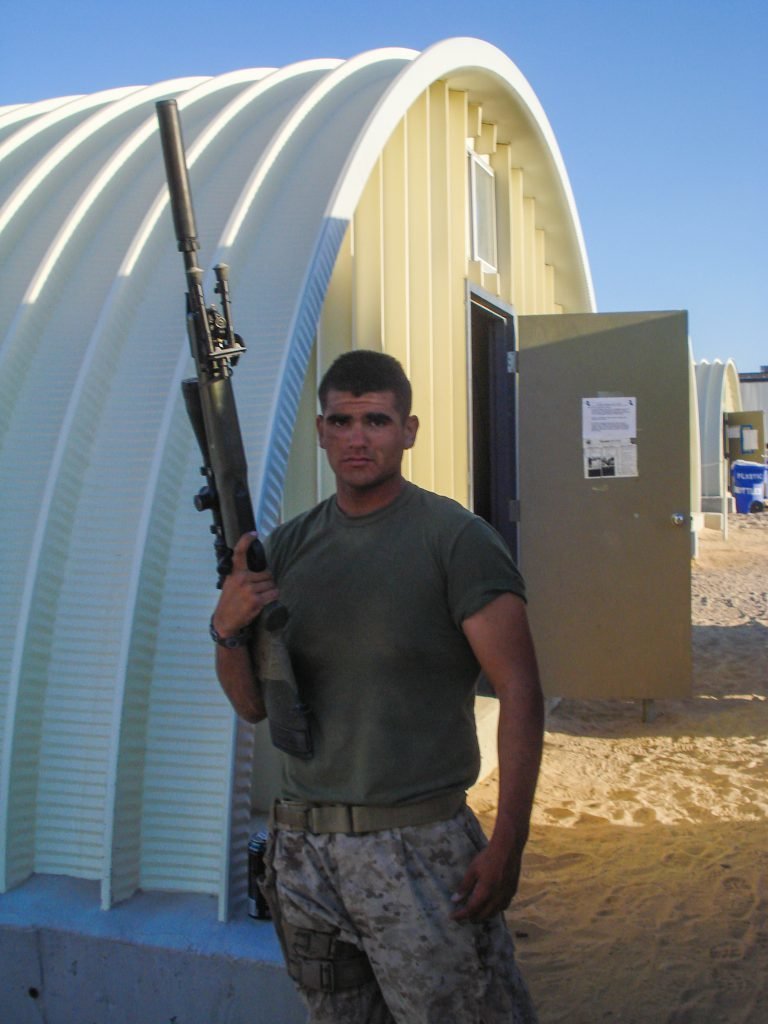 By the time he left for his third deployment, he had signed up for the Embedded Training Team, preparing Afghan recruits for war. His training was intense and well rounded, so he could pass as much knowledge as possible on to the Afghan soldiers. "We were basically a bootleg Walmart version of Special Forces," Nagel said.
Nagel's reconnaissance platoon was working alongside 10th Special Forces Group when he was patrolling the Uzbin Valley on July 29, 2009. They met up with the local Afghan elder and his son for tea. Nagel cheerfully tried to take pictures, but he said he could tell they weren't having it.
After the battle, the Americans discovered that they had almost stumbled upon a meeting of high-level Taliban insurgents. "Top dog, who's who, all that stuff. So when we were up there, we caught them off guard, and they were like, 'Well, let's flex on these guys.' They got all their fighters together and came down on us like a hammer," Nagel said.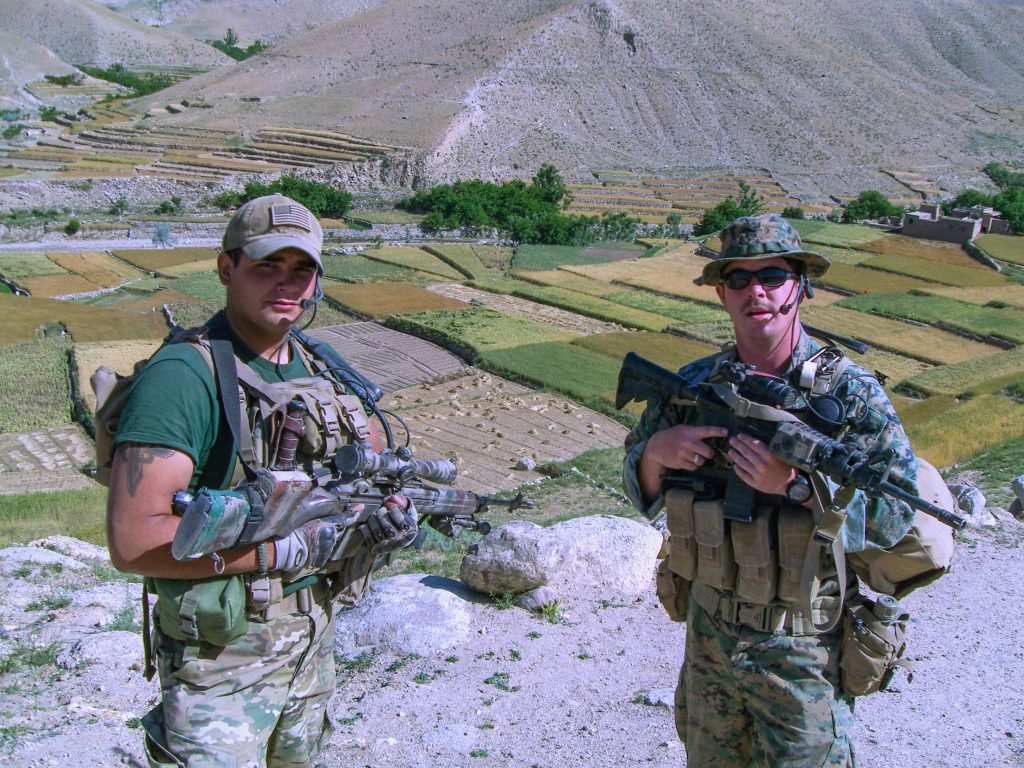 As Nagel's element split in two to head back down both sides of the riverbed, they began receiving intel that Taliban were approaching. Under a dense tree canopy that blocked their view up the steep mountainside, they suddenly heard a cry of "Allahu akbar" — "and the whole thing blows up," Nagel said. "I got shrapnel in the face in the opening ambush, almost took out my eye. All hell breaks loose."
The Taliban were firing blindly until the Americans broke through the brush line, clambering up to a ridge to try and take out their attackers. Then Nagel got hit by a machine gun. "I thought it was an RPG," he said, recalling the rock wall behind him exploding. "I take off running instinctively. My neck feels like it's on fire, and my arm feels like it's on fire. I remember thinking to myself, you're not fucking dead yet, so keep fucking fighting."
Nagel spotted another Marine lying facedown on a nearby terrace and helped him over another rock wall but realized quickly they were completely surrounded. "Our ass is hanging in the breeze and getting shot at," Nagel said. "This is worst-case scenario. My antenna for my radio gets completely ripped out; his radio's dead."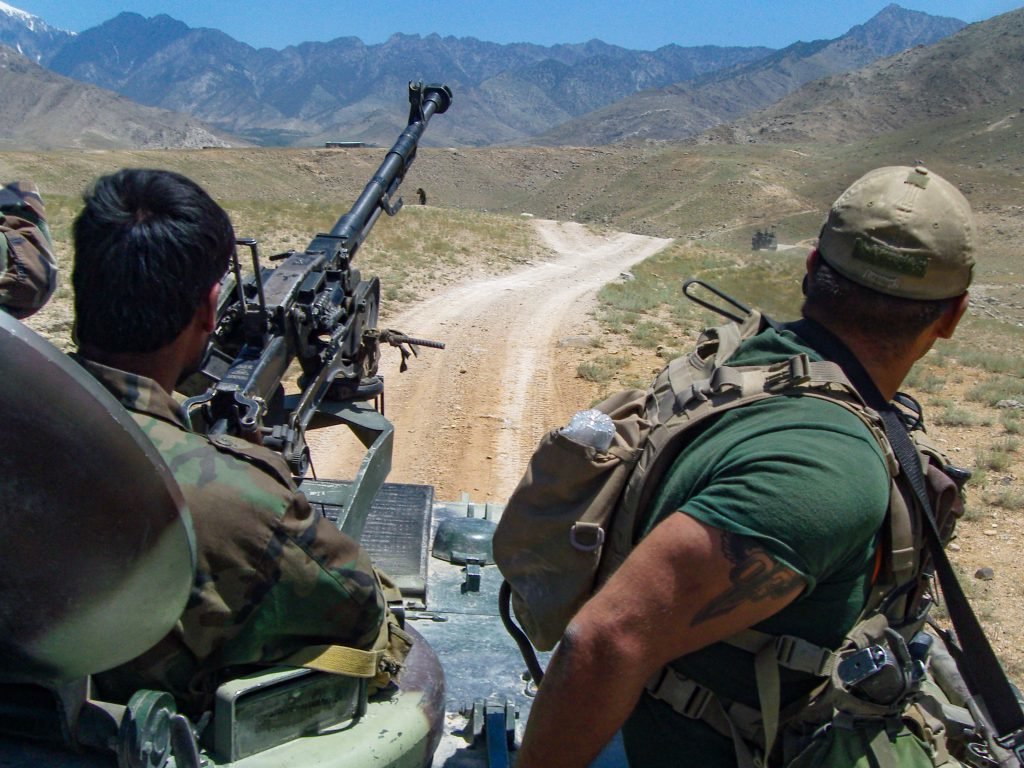 Then he heard a desperate cry: "Man down." With tunnel vision, bullets kicking up all around him, Nagel ran toward Chief Warrant Officer 2 Douglas Vose, who had been shot through the lung. As he cut through Vose's kit and placed pressure on the wound, he realized he had burned through all the ammunition for his M14. So he began shooting his 9 mm Beretta service pistol.
"I kept firing to keep their heads down and engage them, so I can buy myself some time," Nagel said. "I can feel the velocity of the bullets. I remember the snap of them hitting around me."
Nagel pulled Vose over a rock wall and dropped his pistol to begin engaging the enemy with someone else's SAW. "I remember looking up and seeing two guys running up a hill that were going to have eyes right on us, and I remember thinking, God, this is going to be a long fucking day."
But at that moment — "like something out of a movie" — two rockets screamed into the valley. "They smoke these guys, and then 50-cal. tracers rat-a-tat up the mountain," Nagel said. "I look up, it's a Kiowa — this Kiowa is just lighting dudes up."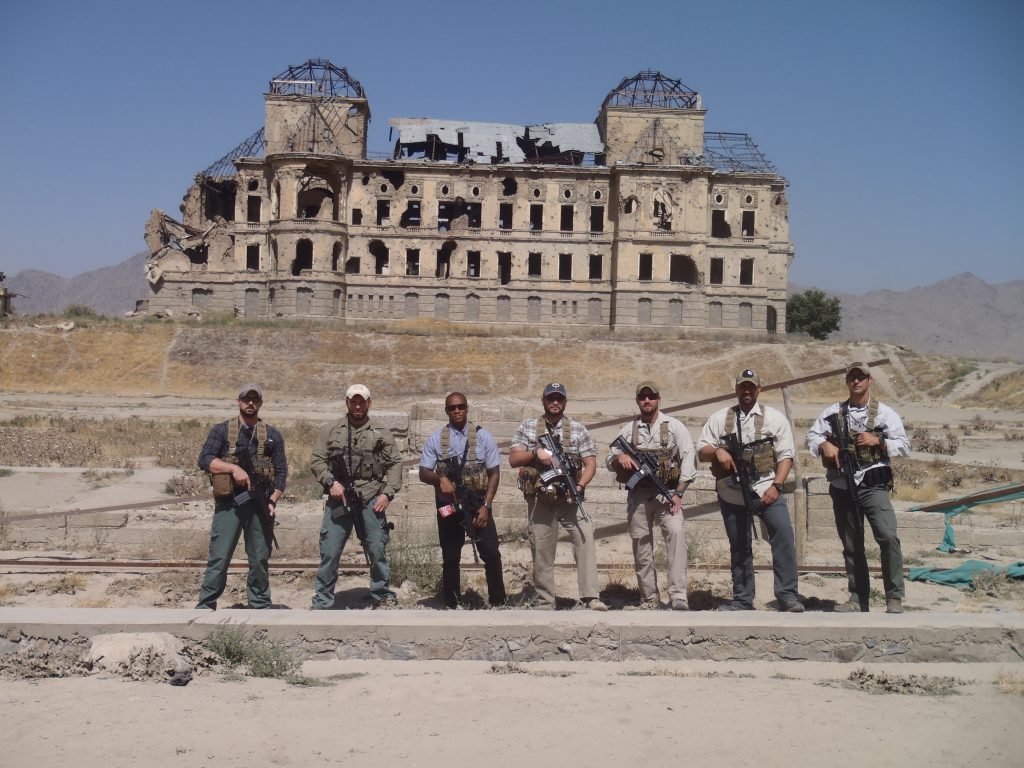 Nagel coordinated ground troops to provide cover for the Black Hawk that was approaching to medevac Vose. "Two RPGs went right over the fucking bird," Nagel said. "If it would have hit, we would have had seven or eight people dead right out of the gate because we were right next to the helicopter."
The battle came to a close, and Nagel made it to safety. Vose, however, succumbed to his wound. Nagel never hesitated in his attempt to save Vose's life. "They're not fucking taking him," thought Nagel at the time. "No matter what happens, no one gets left behind. If I have to die here with him, I'm dying here with him. They're not going to take his body."
Nagel left the Marines shortly thereafter. He got his DD-214 on Nov. 10, 2009 — the Marine Corps birthday. "I was proud of being in the infantry, but was jaded with the Marine Corps," he said. "I was over it. I was done. Honestly, if I'd had to stay any longer, I would have probably lost rank. I was getting pretty lippy by the end."
However, his perspective on life had permanently changed for the better. "I definitely had PTSD from it," he said, "but I was happy to be alive. Every day, live it, you earned it."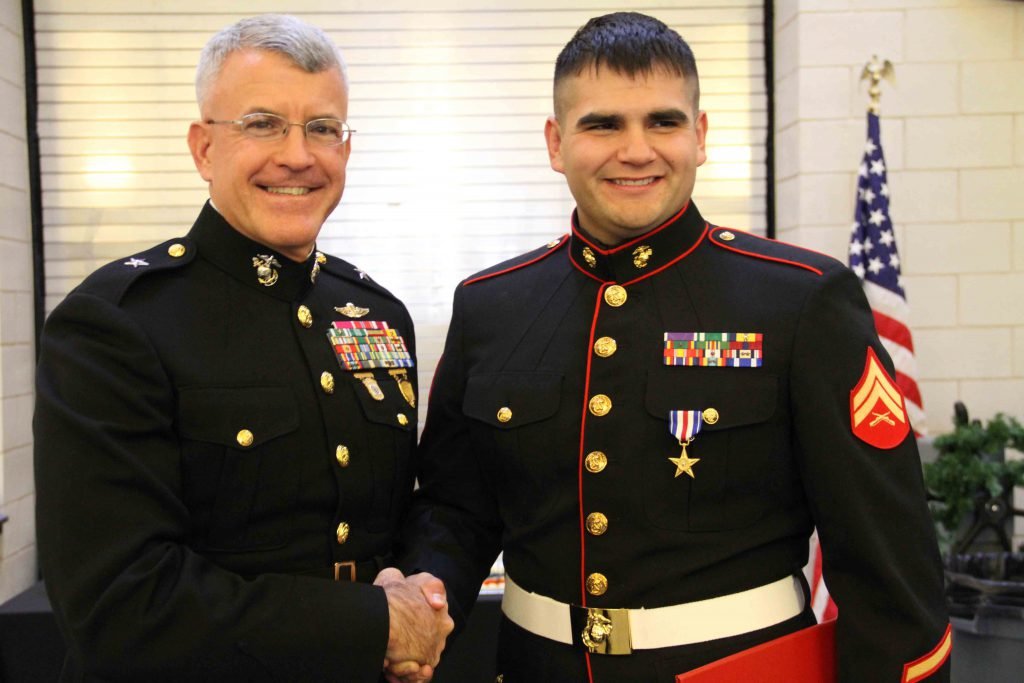 After a few years of private contracting while getting his bachelor's degree in intelligence studies from American Military University, Nagel joined the National Guard and attended a two-year film school at Minneapolis Community and Technical College.
"You get to know the lingo and the gear, and then you hop on a set," Nagel said. He became a cinematographer and began working on advertising projects for things like Red Bull, the Minnesota Vikings, and Netflix's Big Mouth — the latter of which involved flying an aerial drone over comedian Nick Kroll as he walked around a giant uterus carved in a field.
His career took a bit of a hiatus in 2018 when he deployed to Kuwait with the National Guard, providing security for a two-star general. "It was pretty cool — well, kinda cool," he said, laughing. "It wasn't that cool. It made the time go fast, that's really all I cared about."
Upon his return he got married and restarted his business. "I did the filmmaker struggle for two years," he said. "I was broke, I didn't have any contractor money. I almost went back to contracting, but you gotta cut your teeth and start working. You don't work on it for like six months and end up with an ad agency. It's a long grind."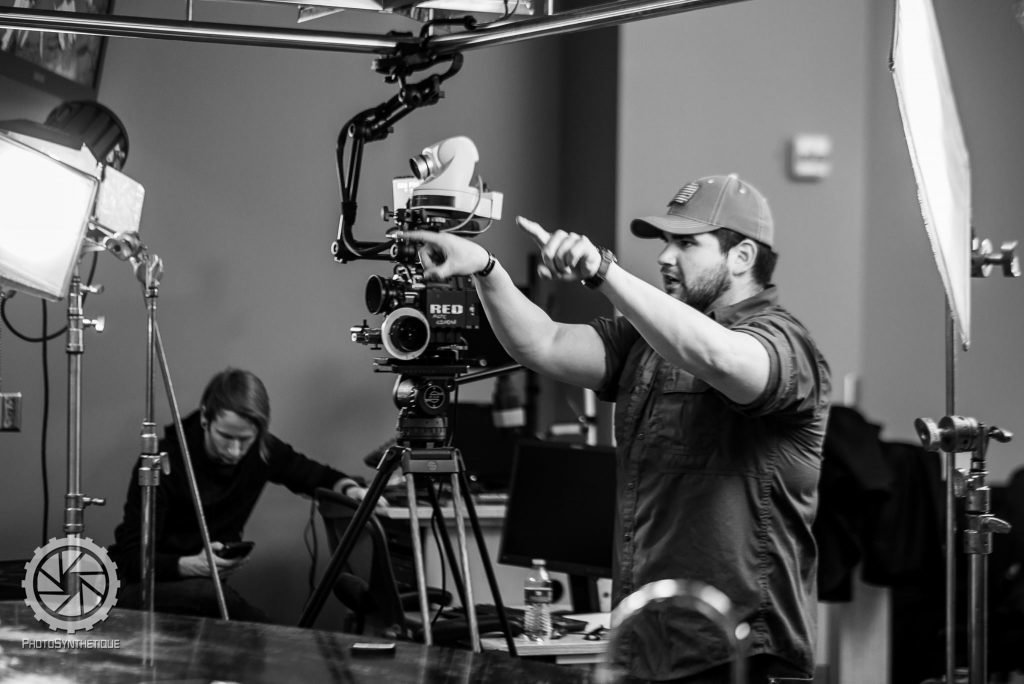 But his commercial work and his tenacity got him a job working with Black Rifle Coffee Company. After reading a post by Jarred Taylor in an online filmmaker's group soliciting for new team members, he contacted Taylor and refused to give up until he got the chance to film an ad for the new ready-to-drink product line.
"It came out of pocket," Nagel said. "I was like, 'I gotta kill this.'" BRCC loved the ad and hired him as an independent contractor for a few more jobs, then offered him full-time employment.
Being at BRCC reminds him of the things he remembers fondly about his time in the Marine Corps. "It's just like sitting back at the smoke pit with your buddies, saying the stupidest, craziest shit," he said.