The Biden administration told lawmakers Wednesday the US will soon start to evacuate thousands of Afghans who have assisted American troops for nearly two decades to other countries in an attempt to keep them safe while they apply for entry to the United States, The New York Times reported.
As the drawdown in Afghanistan enters its final stages, many veterans and some legislators have warned of a looming humanitarian crisis for the locals who have helped American forces during the past 20 years of war.
"When that last soldier goes wheels up out of Afghanistan, it is a death sentence for our local allies, the Taliban have made that clear in their words and in their actions as they hunt these people down right now as we speak," Rep. Michael Waltz, a Florida Republican and former Green Beret, said last week.
More than 18,000 interpreters, security guards, fixers, embassy clerks, and engineers have applied for the Special Immigrant Visa, which takes more than two years on average to obtain. The Times reports that those applicants have 53,000 family members. A senior administration official told the Times family members would also be evacuated to another country to await visa processing.
Calls for the Biden administration to swiftly evacuate Afghan contractors have grown in recent months, with advocates fearing the Taliban could go "house to house" after Western forces leave, targeting interpreters and their families. The Taliban, meanwhile, said earlier this month that Afghans who helped foreign forces have nothing to fear as long as they "show remorse for their past actions" and don't engage in future "treason against Islam and the country."
Interpreters don't trust that promise. The Taliban has tortured and killed dozens of Afghan translators during the past two decades, the news agency AFP reported.
"The Taliban will not pardon us. They will kill us and they will behead us," Omid Mahmoodi, an interpreter who worked with US forces between 2018 and 2020, told AFP.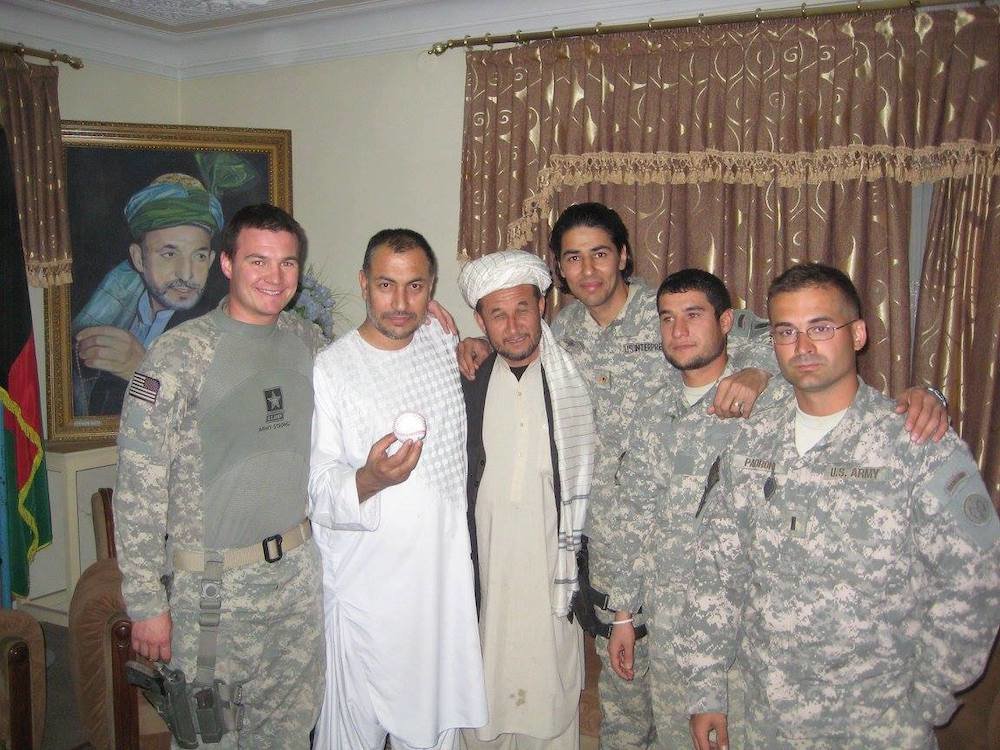 It's not clear yet where Afghans will wait, or whether third countries have agreed to the plan. In a June 12, 2021, letter to President Joe Biden, Guam's governor Lourdes Aflague Leon Guerrero asked that the island be a landing point for those in need, like it was in 1975 when the US evacuated approximately 130,000 Vietnamese refugees.
According to a document from the Truman Center obtained by Coffee or Die Magazine, the cost of flying Afghan allies to Guam would be relatively low. The Truman Center's Matthew Zeller estimates the average price would be $9,981.65 per person, for a total cost of about $699 million for 70,000 evacuees.
"It sounds like a lot of money until you realize it's an additional 8.3 hours of the DOD budget. But it's a hell of a down payment in keeping Americans alive in future wars. Because this is how we're going to show people that we keep our word," Zeller said.
Read Next: As Taliban Close In on Victory, Marine Fights To Bring Interpreter to US