"Physical evidence of a child" was visible to targeters of the Aug. 29 drone strike in Kabul that killed 10 civilians, including seven children, the Air Force inspector general concluded in a review released Wednesday. However, those last-minute clues were fleeting for those targeting the strike, and neither that mistake nor the extended targeting process that led to the botched strike amounted to criminal misconduct or negligence, the review found.
Air Force Inspector General Lt. Gen. Sami Said said investigators were able to pinpoint physical evidence of children at the compound on a video feed two minutes before a Hellfire missile was launched at a car that planners believed was targeting US forces.
"It is 100% not obvious," he said. "You have to be looking for it."
Said conducted the review, which does not recommend any disciplinary action against US troops behind the strike, at the request of Defense Secretary Lloyd Austin. An initial review by US Central Command officials arrived at largely the same conclusions, but Austin ordered the second review by investigators outside of the strike planners' chain of command.
Said found that there were execution errors, missed clues, and communication breakdowns in the process of identifying and confirming the drone strike target, which "led to regrettable civilian casualties," according to a document provided to reporters by the Defense Department.
"I had the luxury of time to review that data over weeks," Said told reporters. "They didn't. They had the same data, but they had to assimilate it, digest it, and make a decision in a matter of hours."
The drone strike came just days after 13 American service members and 169 Afghan civilians died in a suicide bombing at the Kabul airport. Following the strike, American officials insisted the target had been another ISIS-K suicide bomber, but in September, top US officials reversed course and admitted on-the-ground intelligence about an imminent attack in Kabul was flawed, and the strike, which killed aid worker Zemari Ahmadi and nine members of his family, had been "a tragic mistake."
The word "mistake" was repeated often in Wednesday's press conference, but Said stressed that the strike must be viewed in the context of the moment, not hindsight.
Planners involved in the drone strike genuinely believed they were targeting an imminent threat to US forces at Hamid Karzai International Airport, the inspector general said. They tracked the movement of a white Toyota Corolla for about eight hours before the strike, resulting in a series of assumptions and "confirmation bias."
Analysts had seen the driver load heavy juglike objects into the car and feared they might have been bomb-making materials or even an explosive device, but it later appeared they were just water jugs. The driver of the Corolla was Ahmadi, a 43-year-old engineer working for a US-based aid group, Nutrition and Education International. Through his work with the food aid organization, Ahmadi had applied to come to the US.
The decision to engage the target was made by an Over the Horizon Strike Cell commander who was located on the ground in Kabul, but Said cautioned that the results of his investigation should not be applied to over-the-horizon strikes more broadly. He called the Aug. 29 strike a "self-defense strike" in response to what was believed to be an imminent threat. Other over-the-horizon strikes typically have more time for planning and intelligence gathering, he said.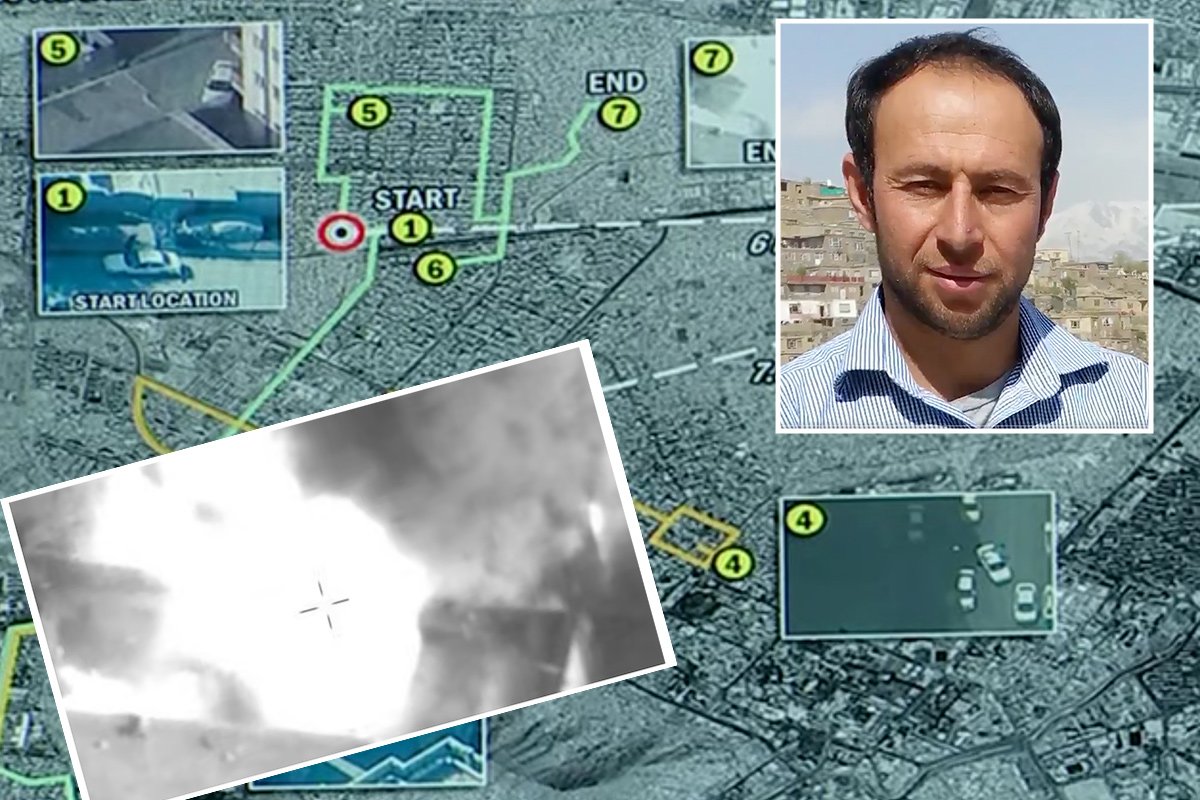 "You don't have the luxury of time when you're perceiving something to be an imminent threat that's approaching you and you need to have locked down procedures about how we might be able to improve that," he said.
The investigation did make several recommendations for "refinement of processes and procedures leading up to strikes in time-constrained scenarios and urban terrain." The recommendations include implementing procedures to mitigate risks of confirmation bias, enhancing sharing of overall mission situational awareness during execution, and review of pre-strike procedures used to assess the presence of civilians.
"These measures will go a long way to greatly mitigate the risk of this happening again," Said told reporters.
Most of the information released by the Pentagon in the days immediately after the strike turned out to be false, but Said chalked it up to officials' desire to release information as soon as possible and conduct a speedy investigation. Said told reporters he did not find any indication of officials "twisting information" or acting with anything less than "pristine intent."
The Pentagon last month said it would pay the family of the civilians killed — though a specific amount was not announced — and possibly help surviving family members relocate to the United States.
Read Next: