Excluding veterans from the hiring process at the Racine Police Department was among the suggestions for reform included in a report from the Mayor's Task Force on Police Reform released on Tuesday in Racine, Wisconsin. The suggestion raised considerable concerns among the veteran and law enforcement communities across the country.
The contributors listed on the report are the City of Racine Police Reform Task Force (listed as a partner), Payne & Frazier Consultants LLC (a partner), and Santiago Global Consulting LLC (which provided data analysis and report design).
On page 26, under the heading of "Training & Hiring," the report explains that certain themes emerged in the suggestions coming from the public for improving police training as well as the hiring process for the Racine Police Department (RPD).
One of the listed suggestions for hiring practices, coming from surveys of over 1,400 community members, is to "Exclude ex-military due to a possible militaristic approach." This suggestion would violate the Uniformed Services Employment and Reemployment Rights Act and the Vietnam Era Veterans' Readjustment Assistance Act of 1974 if enacted.
The other suggestions were:



Hire more minorities




Review of an applicant's "aggressiveness," "loyalty," "mental capacity"




Screen for bias and post-traumatic stress (PTS)




Recruit youth




Have a residency requirement



Shannon Powell, Racine Mayor Cory Mason's chief of staff and communications director, told Coffee or Die Magazine, "On page 26, that entire page, relates to feedback we heard related to training and hiring practices."
Powell said that Mason does not support the prohibition against hiring veterans at the RPD.
"I can say for certain the Mayor does not agree with discriminating against veterans, in general, or specifically for positions with RPD," Powell said. "For many years, the City of Racine has an ordinance, section 62-38, prohibiting discrimination based upon veteran's status and disabled veteran's status. The City of Racine does not discriminate in employment practices upon the basis of a person currently serving or having served in the military. It would be unlawful to so do."
He explained that the report merely contains recommendations and does not establish any policies.
"Again, these were not comments by the Mayor, staff, or Council members — these were comments and themes that came from those community members who participated in the community conversations and who filled out the survey," Powell said. "Nothing under this particular section, or the document as a whole, has been adopted as policy."
In a city council meeting on Dec. 15, the mayor noted that some of the recommendations found in the report have already been codified.
Powell said that not all of the suggestions from the public are "feasible, legal, or something we would pursue." He said that requiring applicants to be residents is also illegal under Wisconsin law. When asked why they included these suggestions, which cannot be carried out without changing state and federal law, he said the report included the suggestions because of the First Amendment; removing them would be the "censoring of free speech."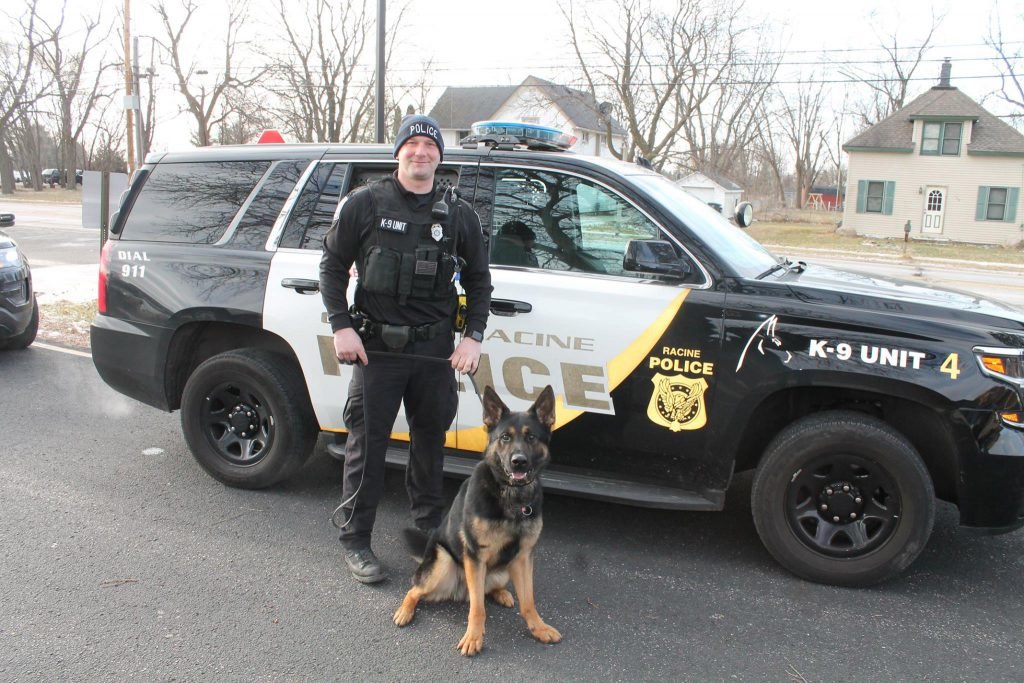 Adam Bercovici, a retired lieutenant who served more than 37 years with the Los Angeles Police Department, told Coffee or Die Magazine that he has interviewed hundreds of candidates for employment with the LAPD, many of them veterans.
"You get a guy that's 18 or 19, who goes into the military, does four years, gets out, and pursues law enforcement — he has experienced more, done more, maybe traveled more, lived with people from different socioeconomic backgrounds, has seen the world, he's a better candidate," Bercovici said. "Once they were in a unit or team setting, or watch setting, they caused me the least amount of problems because they understood everything, they understood how things work because of their experiences in the military."
Coffee or Die Magazine also spoke with Dan Horgan, a veteran of the US Air Force and Baltimore Police Department.
"Military veterans have an added value coming into law enforcement," Horgan said. "Having a military background usually gives you an exceptional leadership background. Military veterans are well disciplined in appearance, they are used to working in a diverse workplace, they have well established trigger discipline, and are used to making critical decisions in high-stress environments."
Mason formed the Mayor's Task Force on Police Reform shortly after the in-custody death of George Floyd brought on widespread civil unrest demanding justice for Floyd as well as the abolition of systemic racism in law enforcement and police violence against Black people.
"Across the nation, we are having a long overdue conversation about race and policing in America. Racism is structural and institutional, and it is incumbent on us to eliminate it in all its forms," Mason said in a June 10 press release. "As Mayor, when I say 'Black Lives Matter,' I must also acknowledge the outcry we have heard from the community to act locally to reform our police department. Today, I am announcing a series of actions will improve the make-up of our police department, change our policing policies and procedures, and engage our residents so that reforms are significantly informed by the community."
The task force was charged with reviewing the RPD's use-of-force policies and establishing whether a Citizen Review Board to investigate complaints against the police department should be created and if so, when. Since its formation, the task force has reviewed "hundreds of pages" making up the RPD's policies, studied other cities' police departments, and requested experiences and suggestions from the Racine public. The public provided input, generating "extensive data" that was used to create the report on police reform.
Payne & Frazier Consultants LLC and the RPD did not respond to inquiries for further information at the time of publication.