Sticking your fork in military chow is a lot like sticking your fork in an electric socket: Outcomes may vary, but a shocking experience that ends with you shitting your pants is definitely a possibility.
Now, we're not knocking our military cooks out there. Despite scoring just one point higher than the infantry do on their ASVAB — the Armed Services Vocational Aptitude Battery — cooks in the military are highly capable and professional service members who regularly do more with less. If you hand a cook 12 salt packets, a paper clip, and a blown-out tire from the freeway, he'll find a way to make some pretty good spaghetti out of it.
But motivation and talent only go so far when your basic ingredients and your kitchen come from the lowest bidder, your breakfast menu is likely to be regurgitated within an hour during PT, and your dinner crowd is mostly the E-3s and below who couldn't get rides off post to Taco Bell.
You have expectations. The chow hall is its own reality.
Here are five examples of expectation versus reality: chow time.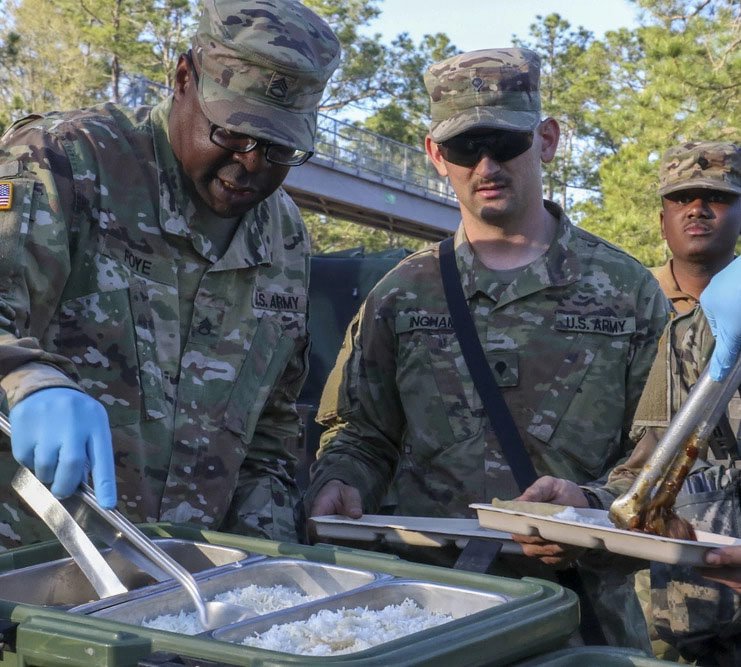 Expectation: Breakfast.
Reality: Breakfast-ish.
You're not too sure how the cooks got the scrambled boot that you're chewing on to taste like eggs, but they did, and with a pinch of salt and Tabasco, the stuff is actually pretty good. The toast is clearly all the leave packets S1 loses in a given year. You're almost certain that the chow hall orange juice is power-steering fluid mixed with Sunkist and that the coffee is leftover oil from the motor pool run through a coffee pot and then mixed with cocoa powder.
One day, you saw the cooks carrying boxes of sausage from Guantanamo Bay Naval Base and thought that was pretty peculiar. It raised a lot of questions about the origins of that fingernail you found in your biscuits and gravy once, but the food is good, and if it ain't broke, don't fix it. All in all, breakfast at the chow is better than you might think.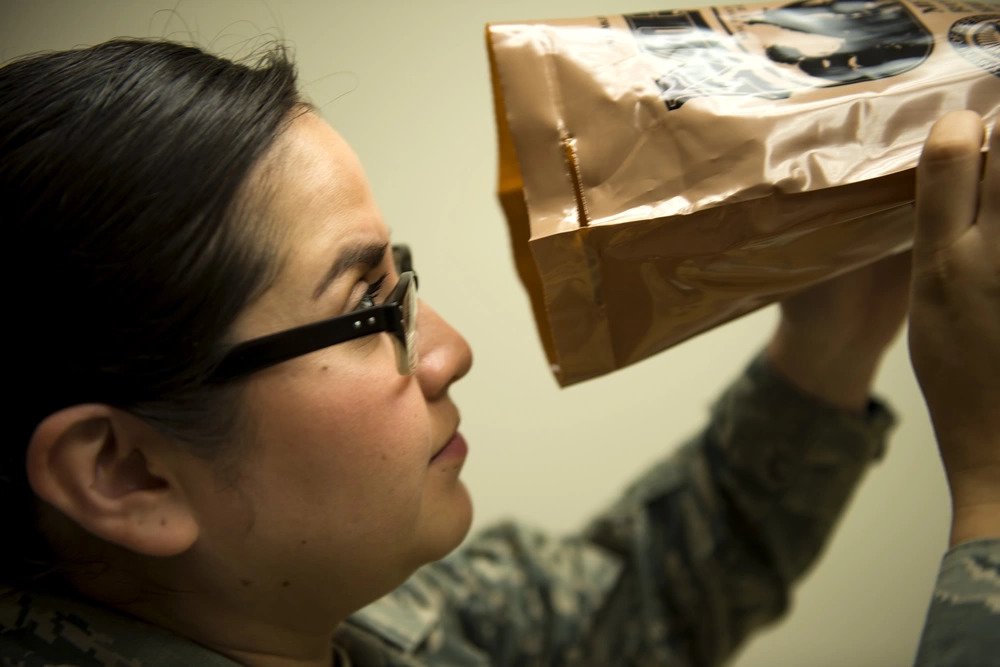 Expectation: A relaxing lunch in the middle of a chaotic day.
Reality: The lunch part is relaxing. The sheer chaos that comes screaming out of your ass later that evening isn't.
Lunch at the chow hall is a hit-or-miss experience. As in, sometimes you'll hit the bowl with explosive diarrhea, but sometimes you'll miss it. How can the chicken cordon bleu be so delicious but also run through you faster than a 5.56 round through UBL's eyeball? Have you ever looked at a bowl of chili and wondered whether the years of irritable bowel syndrome you're about to develop are worth it? If so, you definitely served — and were served lunch — and we can agree that it was definitely worth it.
Side note: For ethical and health-related reasons, do not eat the salad.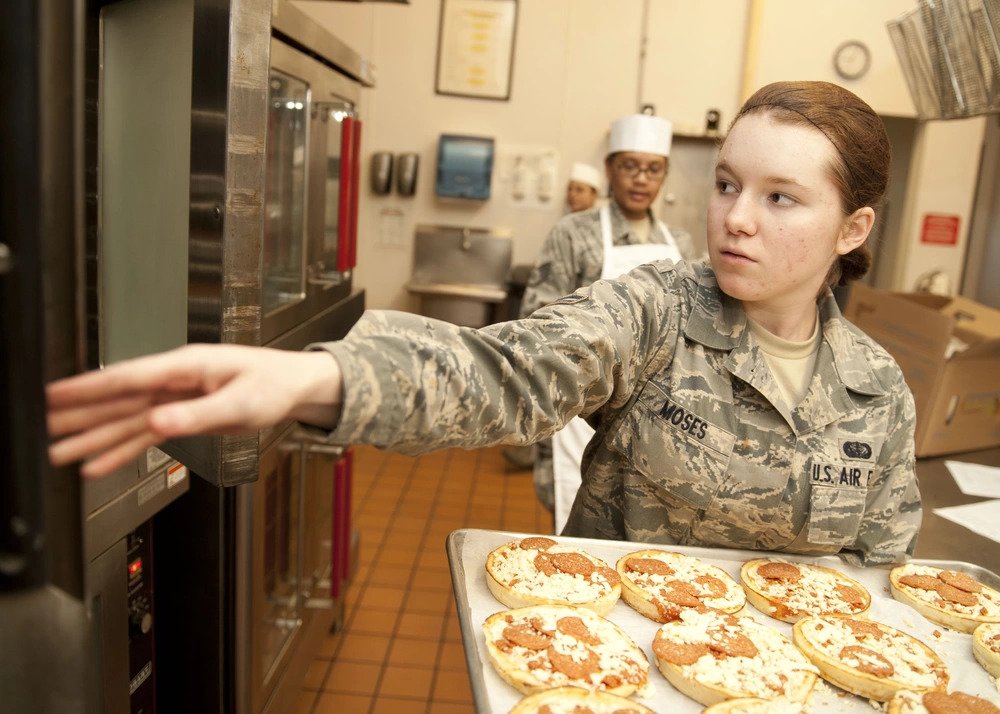 Expectation: A hearty dinner.
Reality: Dinner chow is about as consistent as your LT's compass.
Dinner chow is probably the most extreme and inconsistent meal that you'll encounter in the military. It's either extremely good or extremely bad — there is no in-between. Dinner chow around the holidays or special occasions in the military is stellar: steak, lobster, turkey, and gravy served by an O-6 making his first appearance in a chow hall since he had to sing on the tables at West Point. But there are also nights where you show up and get tossed a foam box that contains a lukewarm bologna sandwich, three hot peas, and a teaspoon of cold mashed potatoes. Oh, and sometimes you can get an oatmeal raisin cookie.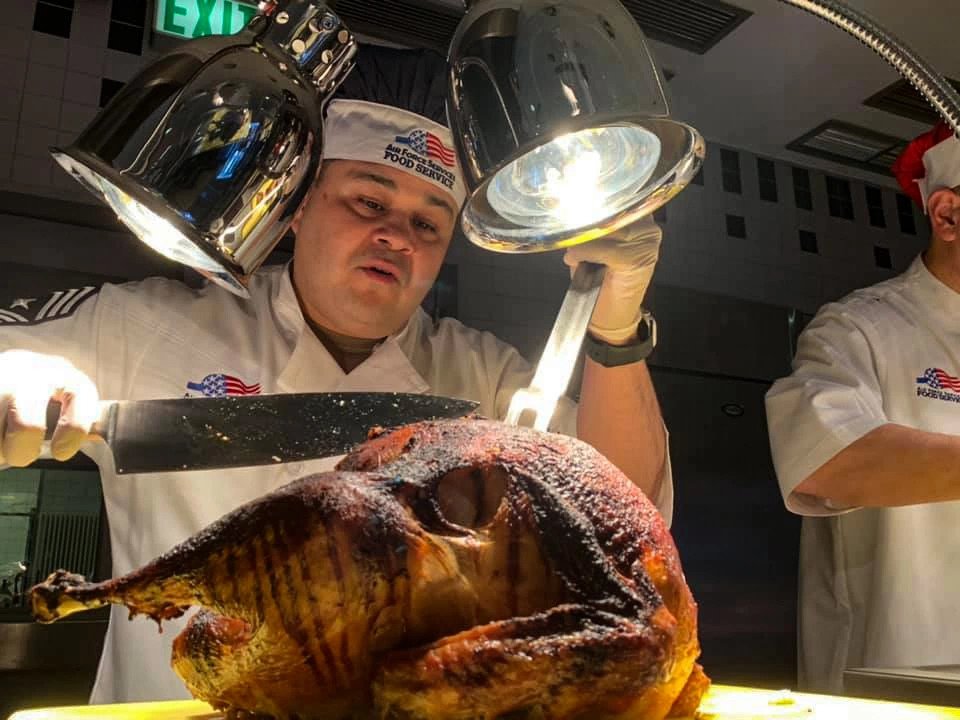 Expectation: Deployment food is going to suck.
Reality: Deployment food is fucking awesome.
After a long day of work in the sandbox, who really cares that their surf and turf is still wiggling around a little bit? Taco Tuesday will surely bring a tear to your eye, and you are 95% certain that those barbecue chicken wings didn't come from a chicken, but that's the least of your worries at this point in your life. Plus, you're pretty sure that anything is edible if you deep-fry it long enough.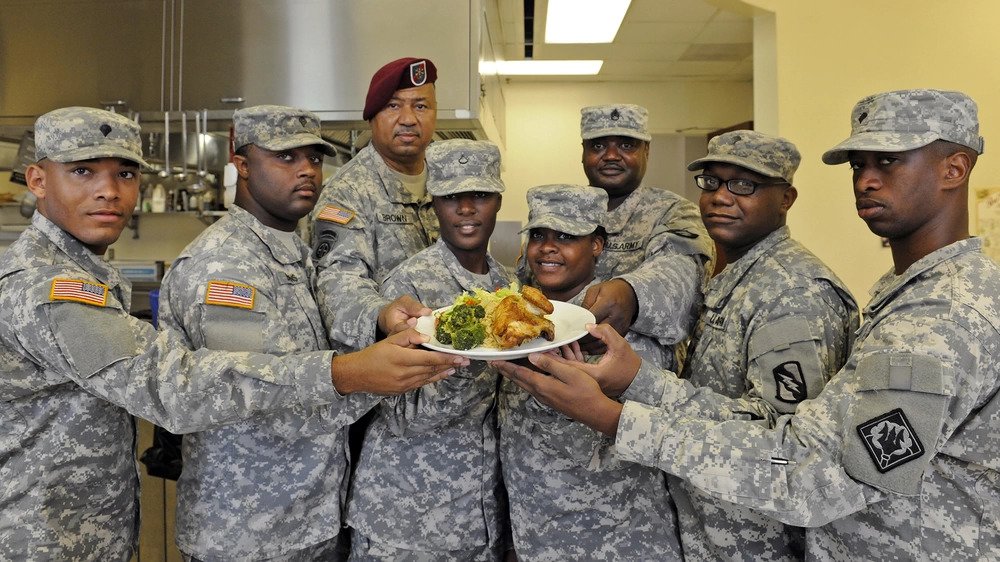 Expectation: MREs won't be that bad.
Reality: Two words — vegetarian menu.
Along with the original M16 — which was awesome, as long as it never got muddy or wet in a war fought in the jungle — the vegetarian MRE has to be the single worst weapons system ever deployed by the US military. It's bad enough that there isn't a single MRE option on the standard menu that doesn't cause bubble guts in the first place — looking at you, beef enchilada — but then good old Uncle Sam had to go and whip up the gut-busting soul crusher that is the veggie omelet.
It is a stone-cold fact that the veggie omelet could gag a mountain goat. If you had two rooms of bad guys, and you tossed a frag grenade in one and a veggie burger MRE in the other, the veggie burger would kill everyone in both rooms before the frag grenade went off. Veggie options aside, chili mac is the best, and that's not up for debate.
Read Next: