United States representatives want the Department of Veterans Affairs to talk to veterans about extremism and conspiracy theories online, according to a draft budget report from the House Appropriations Committee.
The committee is requesting $279.9 billion in funding for military construction projects and veterans' programs in 2022, a more than 10% increase from the previous fiscal year. The proposal includes a section on "Combatting Online Misinformation and Extremism," stating concern over "foreign and domestic actions to exploit veterans through the use of online misinformation and manipulation."
"These efforts to spread extremist views and conspiracy theories among the veteran community have severely damaging effects, such as spreading conspiracies that may have motivated participation in the Capitol insurrection on January 6, 2021," the report reads.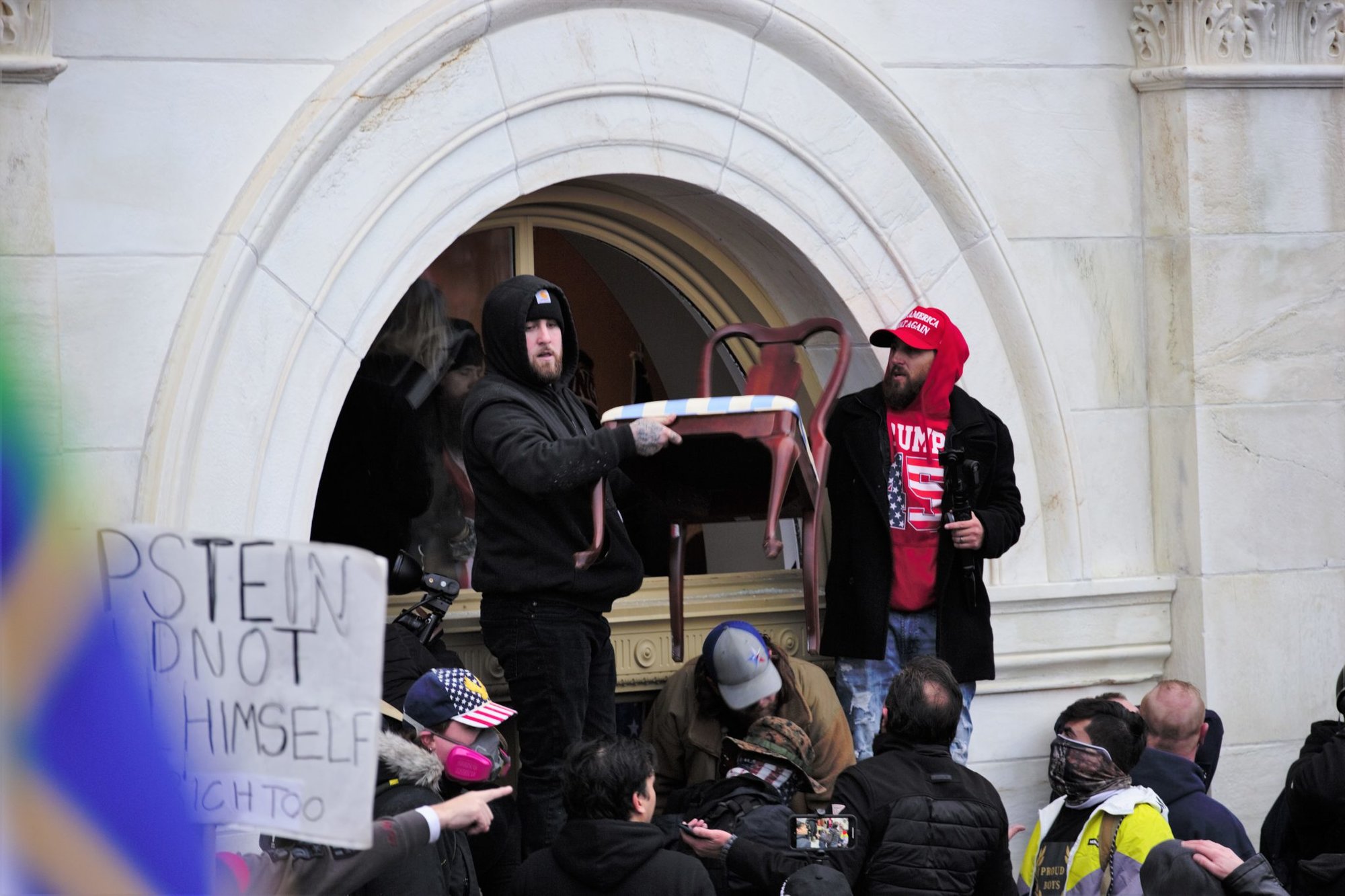 Hundreds of rioters stormed the US Capitol on Jan. 6, smashing windows, vandalizing government property, and delaying Congress from certifying the Electoral College votes to confirm President Joe Biden's victory. More than 535 suspects have been arrested in connection with the attack so far, CBS News reported. At least 55 of those are veterans or active-duty military members, according to CBS.
The House committee suggests the department "engage with the veteran community to better understand the unique vulnerabilities" veterans face online. It calls for the establishment of a program to educate vets about "malign influences" and transition assistance with specialized counseling services, and further asks the VA to develop "evidence-based social media and internet propaganda literacy programs" targeted to different veteran populations.
If the extremism provision makes it through negotiations with the Senate Committee on Appropriations and eventually becomes law, it would direct the VA to report back within 60 days of enactment with plans to implement the program and provide a cost estimate.
Read Next: Pentagon Sexual Assault Report Spurs Support for UCMJ Changes