KYIV, Ukraine — A U.S. Air Force F-15C fighter aircraft crashed into the North Sea off the coast of the United Kingdom on Monday, killing the sole pilot aboard.
The Air Force on Tuesday identified the pilot as 1st Lieutenant Kenneth Allen — known as "Kage" — of the 493rd Fighter Squadron based at RAF Lakenheath, England, as part of the 48th Fighter Wing.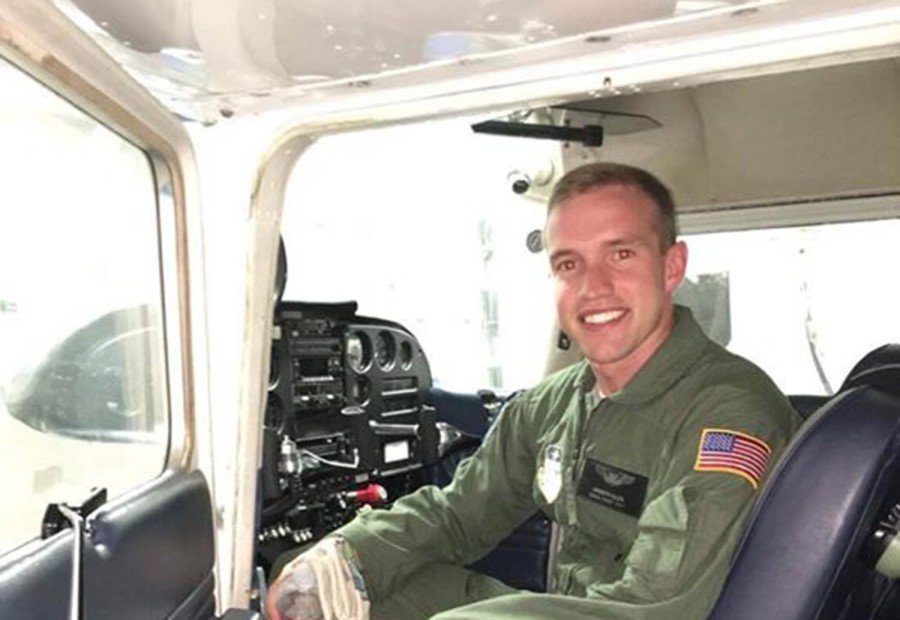 Allen first arrived at the 48th Fighter Wing in February 2020. His wife, Hannah Allen, posted a heartfelt tribute to her Facebook account Monday, saying she would love her husband "for eternity."
"He is gone. I'm shaking," she wrote. "[N]o words to express how shaken I am. Kage was perfect, never been treated with more love and respect in my life. He was my absolute best friend and man Christ needs hurry up and come back so I can be with Kage again."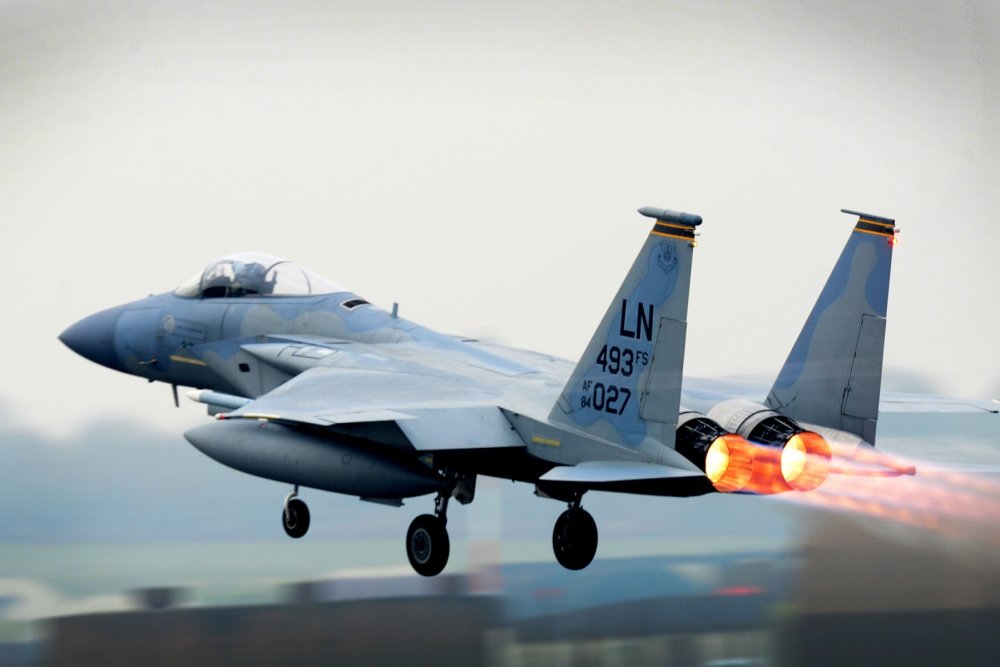 According to a post on Hannah Allen's Facebook page, the couple married in February in a civil ceremony and had put off a formal wedding due to the coronavirus pandemic.
"For now, we are grateful to have each other, even if half a world apart," Hannah Allen wrote, announcing the marriage.
Allen's supersonic F-15C Eagle fighter aircraft — a Cold War-era aircraft designed for air combat — went down Monday morning about 85 miles off Flamborough Head, on the Yorkshire coast of England, according to the British coast guard. Hours later, coast guard units found both Allen's body as well as the F-15C's wreckage.
"We are deeply saddened by the loss of Lt. Allen, and mourn with his family and his fellow Reapers in the 493rd Fighter Squadron. The tremendous outpouring of love and support from our communities has been a ray of light in this time of darkness," Colonel Will Marshall, 48th Fighter Wing commander, said in a Tuesday release.
According to a 48th Fighter Wing Public Affairs release, Allen was on a "routine training mission." The cause of the crash is still under investigation, the Air Force said. This was the first F-15C crash for the Air Force in two years, and the 48th Fighter Wing's first F-15 crash since 2014.
The F-15 first flew in 1972 and entered service with the U.S. Air Force in 1976.