A Navy pilot was killed in an F/A-18 fighter jet crash Friday in California.
The crash occurred in a remote area of California desert near the Nevada border, a region commonly used by military aircraft for training flights. The crash occurred at 2:30 p.m. Friday, June 3, the Navy said in a release. No other details of the crash were released. The identity of the pilot was not released pending notification of next of kin, the Navy said.
The jet was based about 150 miles away at Naval Air Station Lemoore, which the Navy calls a master jet base, outside Fresno. Lemoore is the home base of the fighter wings for five aircraft carriers when the jets are not at sea. The base's Strike Fighter Wing Pacific and the Joint Strike Fighter Wing oversee the F/A-18 Super Hornets and F-35C Lightning II of the USS Carl Vinson, Ronald Reagan, Theodore Roosevelt, Nimitz, and Abraham Lincoln.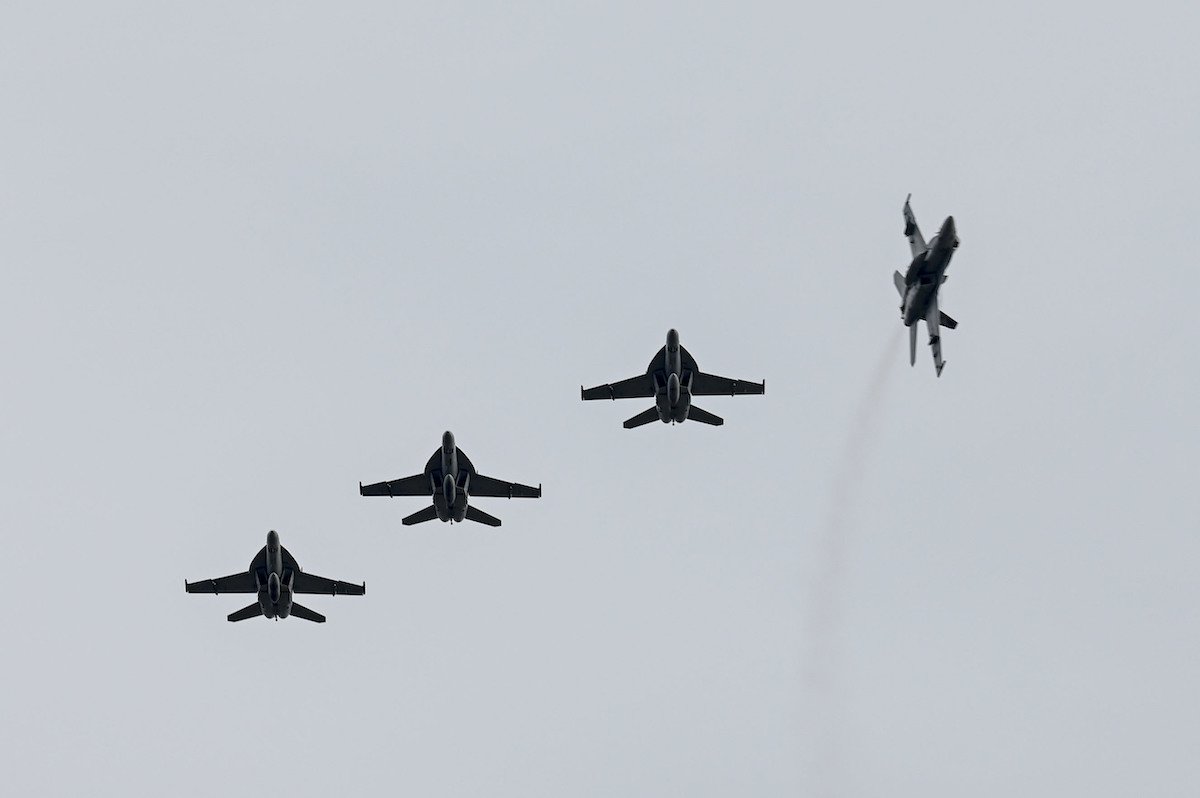 The mishap is the fourth F/A-18 crash in four years on the Navy's California desert ranges, two of which have been fatal.
Read Next: