Navy pilot Lt. Richard Bullock died Friday, June 3, when his F/A-18 Super Hornet crashed on a routine training flight over a desert flying range near Trona, California. Bullock was assigned to Strike Fighter Squadron 113, or VFA-113, based at Naval Air Station Lemoore, California.
Bullock was the only person involved with the crash and no details about the cause were released.
Crews and aircraft of VFA-113 are attached to the USS Carl Vinson aircraft carrier but, like most Navy fighter squadrons in the Pacific, are based at Lemoore, near Fresno, when not at sea.
Bullock was one of two Navy California-based sailors killed in accidents on Friday, June 3. A Naval Special Warfare sailor died in an unrelated traffic accident while returning from training the same day.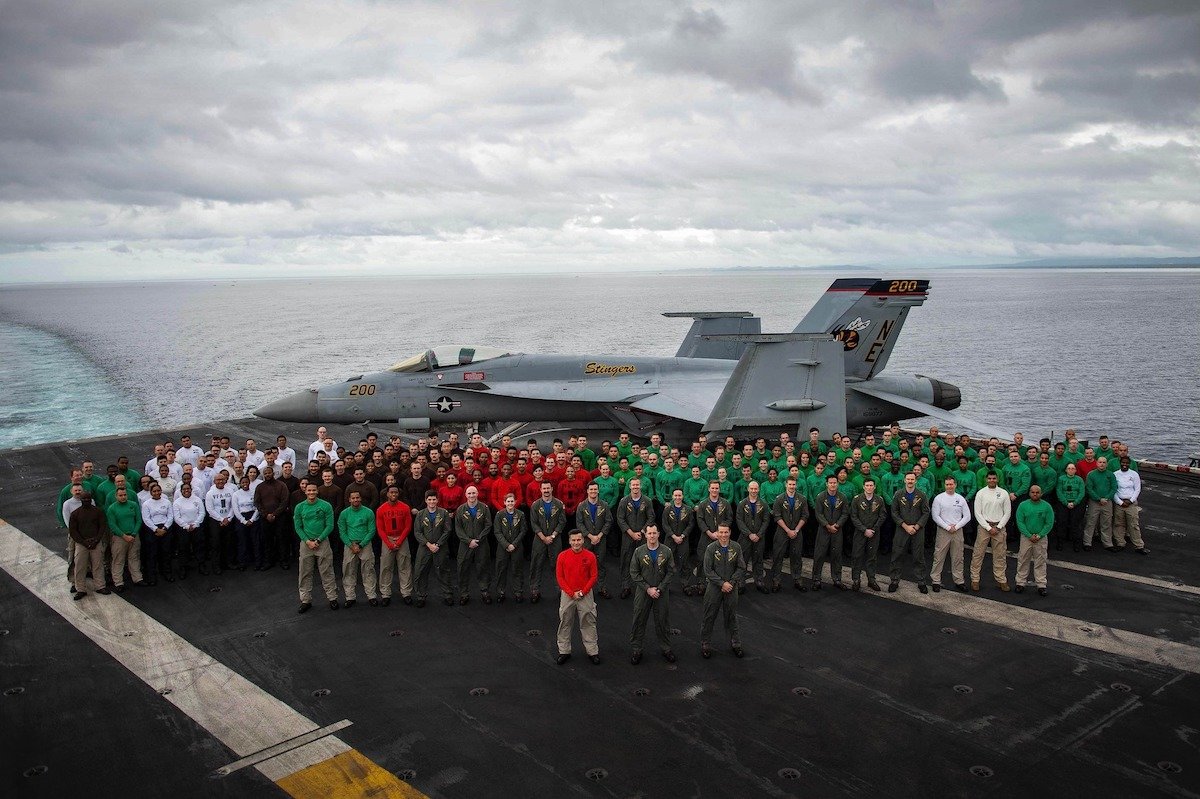 The crash that killed Bullock marked the fourth time in four years that an F/A-18 Super Hornet has crashed in the desert ranges of southeastern California, near the Nevada and Arizona borders. Two of the crashes have been fatal.
In October 2021, a Super Hornet assigned to Naval Air Weapons Station China Lake crashed in Death Valley National Park, not far from where Bullock's plane went down. That plane was assigned to the Air Test and Evaluation Squadron at China Lake. The pilot ejected safely.
In October 2020, another Lemoore-based jet crashed just south of China Lake. The pilot of that plane also ejected safely.
In July 2019, a Super Hornet pilot died when he was flying "too fast and too low," according to a Navy investigation, through the rugged "Star Wars canyon" in Death Valley National Park. Lt. Cmdr. Charles Z. Walker, 33, died in the crash.
The rugged, twisting canyon is an iconic spot in military aviation circles, known by pilots as a place to practice tight, low-level flying with at least one overlook site where members of the public can watch planes go by. The canyon offers the extraordinary opportunity for photographers to get pictures of planes flying underneath their cameras.
Seven French tourists were close enough to the 2019 crash to require medical treatment from burns, Military Times reported.
Read Next: