If the premiere was an introduction to a world post-Endgame, then last night's episode was a solid, entertaining first chapter. With Sam and Bucky finally back together, the plot moves deeper than punches, and the show finds a perfect balance of drama and comedy. Let's dive in.
We immediately get to know John Walker, the new Captain America. He's a soldier and three-time Medal of Honor recipient who reluctantly assumes the role of America's new superhero (although that reluctance comes with a transparent dose of false humility). Nervous about speaking engagements and public perception, New Cap is eager to get in a scrap and prove his worth. We know he's been tested before, not just because of his medals but from a brief conversation about his impressive track record of jumping on grenades (he's apparently done this four times). Using a special technique with a reinforced helmet to cover the deadly devices (a clear nod to real-life hero Jason Dunham), he has survived each explosion uninjured. Despite New Cap's heroic background, it's hard to shake the sinking feeling that he does not have the perfectly straight moral compass of his predecessor, a sentiment shared by Sam and Bucky.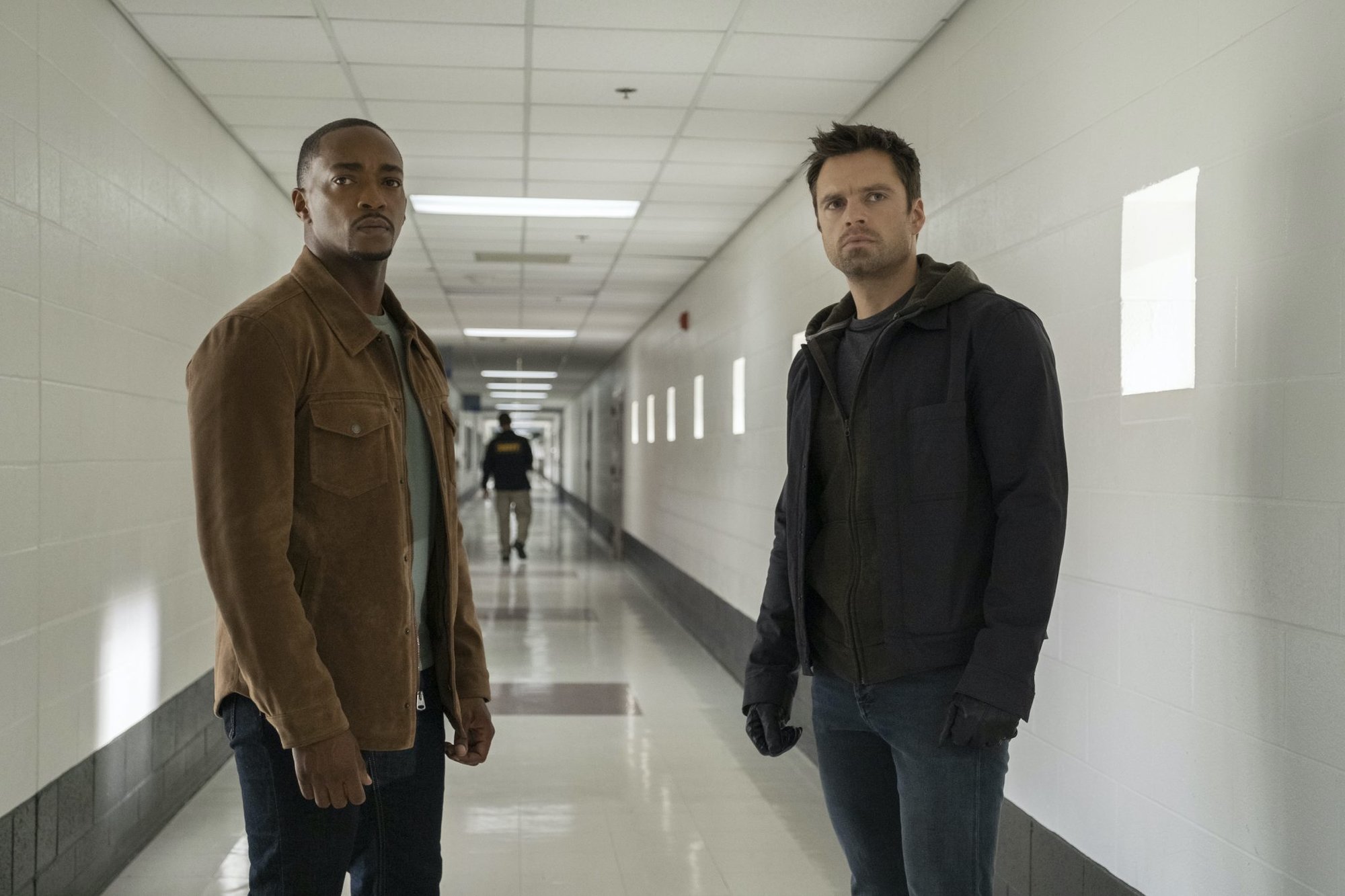 The two title characters are finally back together, albeit reluctantly. Bucky watches a press conference in which New Cap boldly describes his relationship with Steve Rogers: "Even though I never met him, I view him as a brother." This does not sit well with the Winter Soldier, who is perhaps the only Marvel character who truly viewed Captain America in that way. Despite Bucky and Sam sharing an obvious resistance to reuniting, they do, resulting in the buddy-cop dialogue some of us have been hoping for.
As soon as they are side by side, the laughs begin. Sam explains to Bucky that he has a feeling the Flag Smashers might be one of "the big three." What are the big three? Bucky wonders too, and Sam explains, "Every time we fight, we fight one of the big three: androids, aliens, and wizards." The funny dialogue flows into jokes about Gandalf and Bucky being 107 years young. The laughs are quickly followed with some well-choreographed fight sequences that leave us wondering if the two superheroes might be in over their heads. Before we have time to dwell, the episode assumes a more serious tone.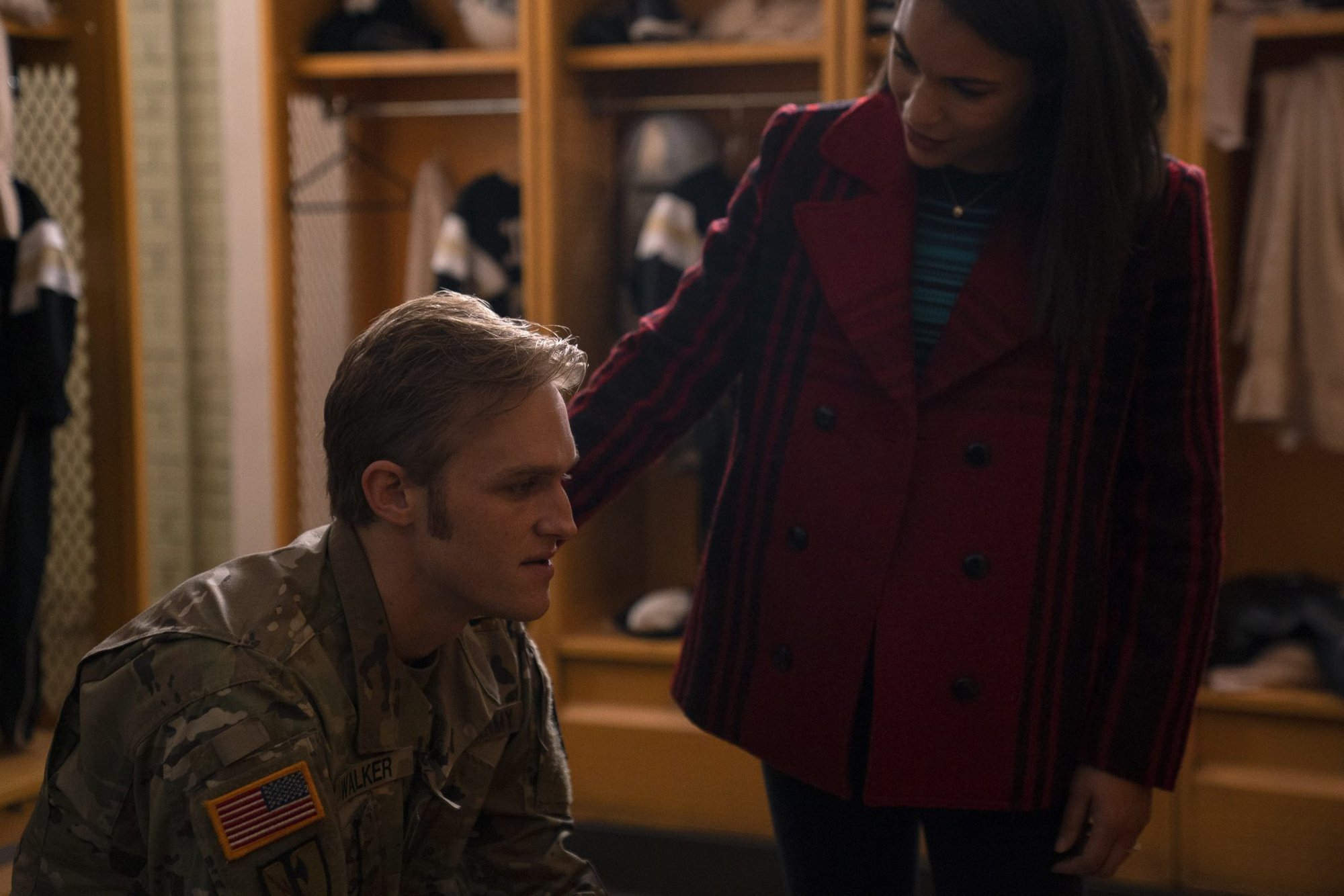 We meet an old acquaintance of Bucky, a Korean War veteran known as Isaiah. Now an elderly hermit, Isaiah was once a supersoldier sent by the US to confront the Winter Soldier. He hints at having beaten Bucky, but he was condemned by the government to rot in a cell for 30 years before being released only to waste away in obscurity. Immediately after leaving Isaiah's dilapidated Baltimore home, Sam, visibly upset by Isaiah's betrayal, is accosted by the police. Two white policemen ask Bucky if the black man is bothering him. These back-to-back scenes highlight the influence of racism on both the US supersoldier program and the post-Endgame world, not to mention our own entertainment.
Episode two knocks it out of the park, giving us just enough action to keep us satisfied while investing us further in the plot. With Falcon and the Winter Soldier reunited and the final scene's shocking cameo, the show is set to take off at a full sprint from this point.
Previous: