As members of England's First Aid Nursing Yeomanry, or FANYs, during World War II, Odette Sansom, Violette Szabó, and Noor Inayat Khan might have worked in hospitals, driven ambulances, sent coded radio signals, fixed trucks, or even, as one FANY did during the war, taught the future Queen Elizabeth to drive.
But when British Prime Minister Winston Churchill instructed the nation's clandestine spy agency, the Special Operations Executive (SOE), to "set Europe ablaze," the three FANYs merged their nursing roles with espionage. The SOE, which carried out audacious sabotage plots across Europe, recruited 2,000 FANY members to the secret service. But only 39 went into the field to conduct commando operations, including Sansom, Szabó, and Khan.
Each brought her unique upbringing to her missions. Sansom (pictured above) and Szabó were both born in France; Sansom to a French man killed in World War I, whereas Szabó's father had been an English soldier. Khan was a Muslim from India descended from a sultan. But their French fluency and familiarity with military skills like marksmanship caught the eye of England's spy masters.
The commandos working for SOE in North Africa, the Far East, and particularly across Europe were the No. 1 targets of the Gestapo and the Abwehr, German military intelligence. "From now on, all men operating against German troops in so-called Commando raids in Europe or in Africa, are to be annihilated to the last man," read Adolf Hitler's secret Commando Order (Kommandobefehl) issued on Oct. 18, 1942. If members of the SOE were discovered, man or woman, they'd be hunted, tortured, and executed.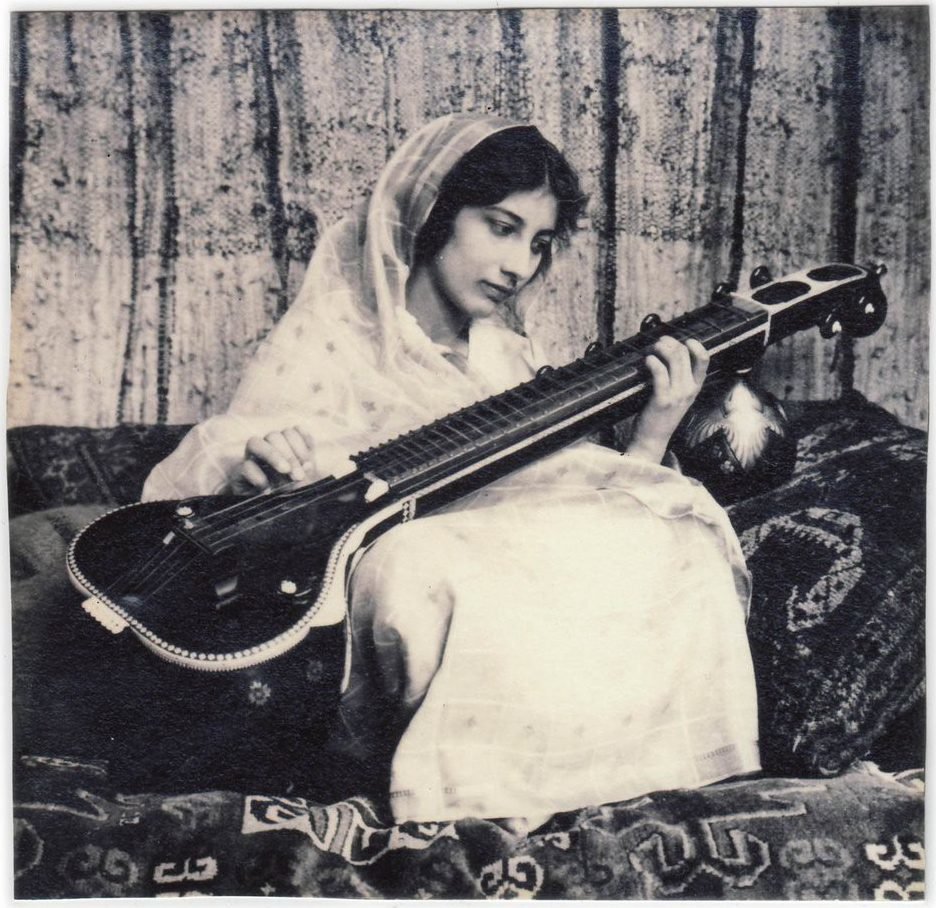 Sansom, Szabó, and Khan had to be discreet and keep their identities secret. They carried false papers with fake names, home addresses, and occupations. Virginia Hall, famously known as "The Limping Lady," who served with the SOE early in the war, used a cover as a French American stringer for the New York Post writing under the public persona of Brigitte LeContre. The FANYs received training in weapons handling, fieldcraft, and sabotage, and assumed their own disguises.
Sansom took the code name Lise as a courier for the Spindle spy ring, or "circuit" under the SOE's F Section (France). Circuits were generally composed of three officers: a circuit leader, a courier, and a radio operator. A wife and mother of three children, Sansom transported messages and money to associates in the French Resistance. After seven months of clandestine fieldwork, she was captured by the Nazi officer Hugo Bleicher, a notorious spy catcher who personally arrested more than 100 agents and officers. Sansom was interrogated for hours at Fresnes Prison in Paris, subjected to techniques including the removal of her toenails.
When she wouldn't confess, the Nazis sent her to Ravensbrück, the most feared concentration camp for women in Europe. Her cell was in an underground prison infamously known as "The Bunker." For three months and eight days she lived in solitary confinement next to a furnace, in total darkness, starving. Her hair and teeth fell out. She even lapsed into a mini-coma but ultimately survived the war. Many of her fellow FANYs, however, did not, including Szabó and Khan.
On her second mission in France, Szabó parachuted behind German lines the day after D-Day and established contact with resistance forces in the area. On June 10, 1944, she joined Jacques Dufour in a car to Salon-la-Tour. Along the route the Germans set up a roadblock, and Dufour stopped the vehicle 50 yards away. He instructed Szabó to dash into a field as he provided covering fire. Szabó instead pulled out her Sten submachine gun and joined the fight before the pair fled into the field. She fought until she had fired all her ammunition and was captured. She joined Sansom in Ravensbrück but was executed in January 1945.
Khan's fate was equally senseless. The Muslim princess was a direct descendant of Tipu Sultan, an 18th-century Muslim ruler of Mysore state — today, a part of India — who pioneered rockets used as military weapons. Khan worked as a wireless radio operator in Paris. At one point she was the only SOE wireless operator in the city, operating under the code name Madeleine, and was critical in communications with the Prosper resistance network and the outside world. A Frenchwoman betrayed Khan to the Gestapo, and she and three other female SOE officers were sent to the Dachau concentration camp. There, they were executed.
All three women — Sansom, Szabó, and Khan — were awarded the George Cross, Britain's highest civilian honor. Among the 39 FANY and SOE commandos who went into the field, 13 died as German prisoners or were killed in action. On May 7, 1948, Princess Alice, Duchess of Gloucester, unveiled a plaque at St Paul's Church in Knightsbridge, London, dedicated to all 52 FANYs who died during World War II. In attendance was Odette Sansom. In her arms she held Tania, the only daughter of Violette Szabó, who would later accept her mother's medal and write a book about her famous mother's life. Khan became the first Indian woman in history to be honored with a memorial and a permanent Blue Plaque awarded by the English Heritage charity. These Blue Plaques honor notable people and organizations connected with particular buildings across London — and Khan's can seen at 4 Taviton Street in Bloomsbury, where she lived before joining the SOE.
Read Next: