Federal agents have arrested two New York men accused of "bum-rushing" cops during the Jan. 6 riot on Capitol Hill.
Gregory Purdy, 23, of Hopewell Junction, and his uncle, Robert Turner, 39, of Poughkeepsie, face felony charges for civil disorder and assaulting, resisting, or impeding law enforcement, plus four lesser charges involving entering the US Capitol and allegedly attempting to overturn the Electoral College vote that defeated the incumbent president, Donald Trump.
Purdy's brother, Matthew Purdy, 22, also from Hopewell Junction, drew four nonviolent misdemeanor charges for disorderly conduct inside the Capitol.
All three New York men were released without bail. No trial date has been slated in Washington, DC, for their cases.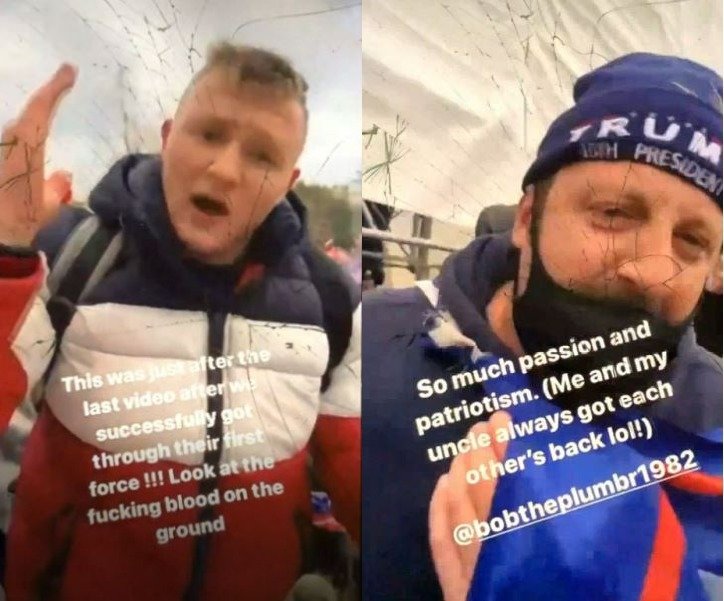 Neither Matthew Purdy nor Turner responded to telephone or email messages from Coffee or Die Magazine seeking comment.
Gregory Purdy's Virginia-based criminal defense attorney, Robert Lee Jenkins Jr., also didn't respond to messages seeking comment.
According to the Justice Department, Gregory Purdy, Turner, and more than 200 other protesters have been charged with assaulting or impeding law enforcement. That's a little under a third of the 675 people arrested so far in connection with the breach of the Capitol.
In April, Capitol Police union Chairman Gus Papathanasiou estimated that at least 140 US Capitol Police and Metropolitan Police Department officers were injured during what he termed the Jan. 6 "insurrection."
Based on federal court records, however, it doesn't appear that either Gregory Purdy or his uncle intended to grapple with police officers when they set out for the Jan. 6 "Stop the Steal" rally. Purdy seemed more concerned about battling Antifa, a leaderless collection of far-left ideologues linked to anti-government protests in other cities.
"Listen brothers and sisters, we come in peace today. But I swear to God, if the Antifa touches me, or my family, I'll headbutt them in the f—— [inaudible] bro. Straight elbow, left hook," Purdy allegedly said in a video obtained by FBI.
In a post on the social media site Instagram, the elder Purdy brother revealed the protesters' initial "game plan" was to convince the US Capitol Police to stop following orders and "defend the constitution." When that failed, he said he and his fellow demonstrators in a "second wave" used "peaceful pushes" to enter the Capitol.
The FBI questioned how "peaceful" the shoving was. In the criminal complaint against Gregory Purdy and Turner, an agent noted protest footage showed blood on the ground with Purdy yelling, "It's raining tear gas; it's raining pepper spray; we're not going to let them do this to us."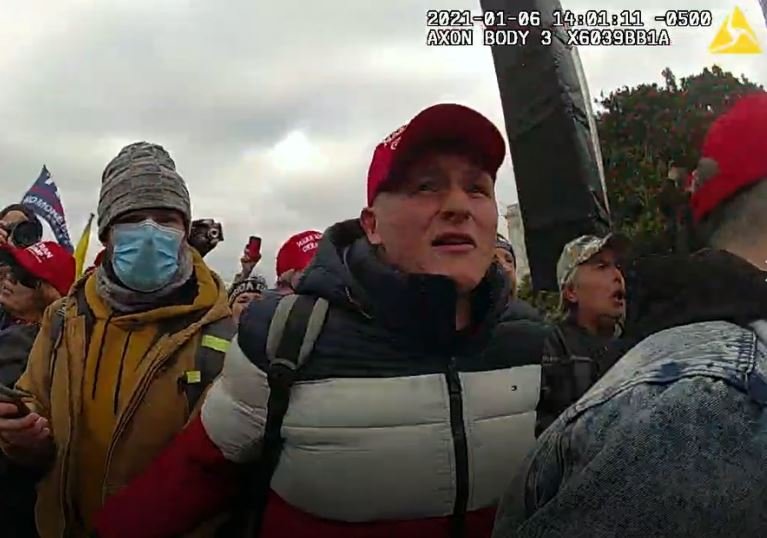 Footage captured by cameras mounted on the body armor of Metropolitan Police Department officers appears to show Gregory Purdy waving others in the crowd behind him to surge forward, at one point shouting, "Guys, we all gotta go at once." Gregory Purdy allegedly counted down from 10 and then rushed into a cop, pushing his way past the police line with several officers in pursuit.
A man identified as "Person 2" also ran forward and pushed into one of three officers. Comparing New York state photographs with the images of Person 2, FBI agents suspect he's Turner.
In the clip Gregory Purdy allegedly posted to social media, he affixed a note that reads, "Me and my uncle always got each other's back lol!"
Both men were photographed later by security cameras inside the US Capitol, according to the FBI. The court filings don't indicate that any police officers were injured directly by either of the two men.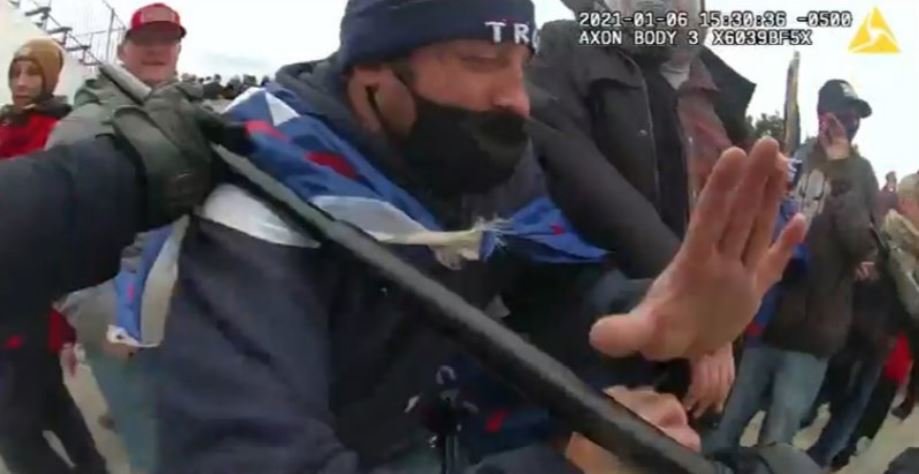 Gregory Purdy and Turner were also allegedly filmed on a cell phone while driving home from the Jan. 6 demonstration. According to the FBI, Turner said, "When you hit one, I turned around and I bum-rushed them. I knew you were bum-rushing them too."
Gregory Purdy allegedly believed the federal government wasn't following the law and was undermining democracy, exclaiming on the video that "it's our job to uphold the Constitution and do a f—— rebellion."
Turner then allegedly replied, "I called for a revolution, yes. A revolution."
They're being prosecuted by the US Attorney's Office for the District of Columbia and the Department of Justice National Security Division's Counterterrorism Section.
Read Next: