Amid a rocketing rise in shooting deaths of law enforcement officers nationwide, the FBI issued a stark warning to cops to watch out for assassins who want to ambush them.
"Unprovoked attacks, pursuits, ambushes, and tactical situations remained the primary circumstances surrounding the majority of the felonious LEO deaths," reads the report the FBI's Criminal Justice Information Services and Criminal Investigative divisions provided Dec. 23 to law enforcement agencies. "Violence against LEOs remains a concern due to the 24 LEO deaths attributed to unprovoked attacks and eight to ambush circumstances thus far in 2021."
The FBI counted 67 police officers slain in the line of duty between Jan. 1 and Nov. 30, 2021. Gunfire killed 55 cops, 30 of them in either ambushes or unprovoked attacks.
In 2020, 10 cops were killed in the line of duty by the same types of attacks.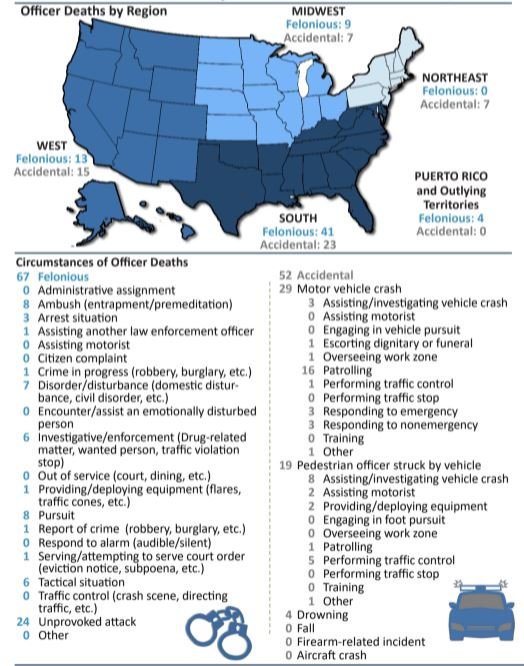 The July 7, 2021, homicide of Terre Haute Police Department Detective Gregory Ferency as he walked out of the FBI's field office in the Vigo County city was an ambush killing, according to investigators in Indiana.
Prosecutors charged Shane M. Meehan, 45, with the premeditated murder of the 30-year veteran of the Terre Haute department.
Ferency had served as an FBI task force officer since 2010.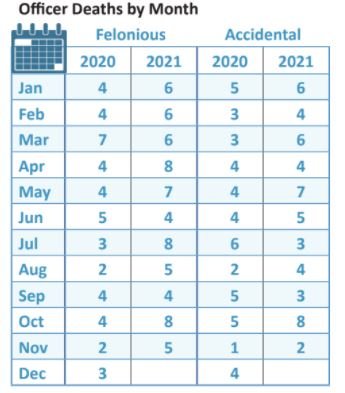 An ex-federal prison guard with a long history of mental illness, Meehan stands accused of tossing a Molotov cocktail at the downtown FBI office shortly before Ferency emerged from the building. Authorities suspect Meehan shot the detective, who returned fire.
FBI Special Agent Ryan Lindgren rushed out the door and fired at Meehan before the suspect jumped into his truck and fled in his 2003 Ford F-150 pickup truck to the Vigo County Regional Hospital, according to court filings.
Meehan underwent an operation for a pair of gunshot wounds. According to the FBI, agents who searched Meehan's truck recovered a Smith & Wesson M&P .45 semi-automatic handgun with one round still in the chamber; two rounds of .45-caliber ammo in the front seat; three Molotov cocktails; two empty boxes of .45-caliber Hornady Critical Duty ammo; and a spare magazine.
FBI officials in Indianapolis and Washington, DC, declined comment on the latest warning to law enforcement.
Read Next: