New York City Fire Department Emergency Medical Services paramedic Jenna Piscitello sustained extensive injuries on her face Friday following a string of attacks on EMS workers, according to a statement from Oren Barzilay, president of the FDNY EMS Local 2507 union. More than 12 union members had been attacked in some way in the week leading up to the attack that left Piscitello with missing flesh on her face.
At approximately 2 a.m., Piscitello and her partner were on what began as a routine call in Brooklyn, New York, and were helping their 17-year-old patient onto the stretcher for transportation to the hospital. While this was ongoing, the patient bit Piscitello's face.
"As I picked her up, she just wrapped her legs around me and her arms around my neck and then just bit into me, and at first, I didn't, like, really realize what she was doing, and then there was just immense amounts of pain," Piscitello told CBS New York. "There's always a danger, but it just, I just, we need better protection in some way, shape or form."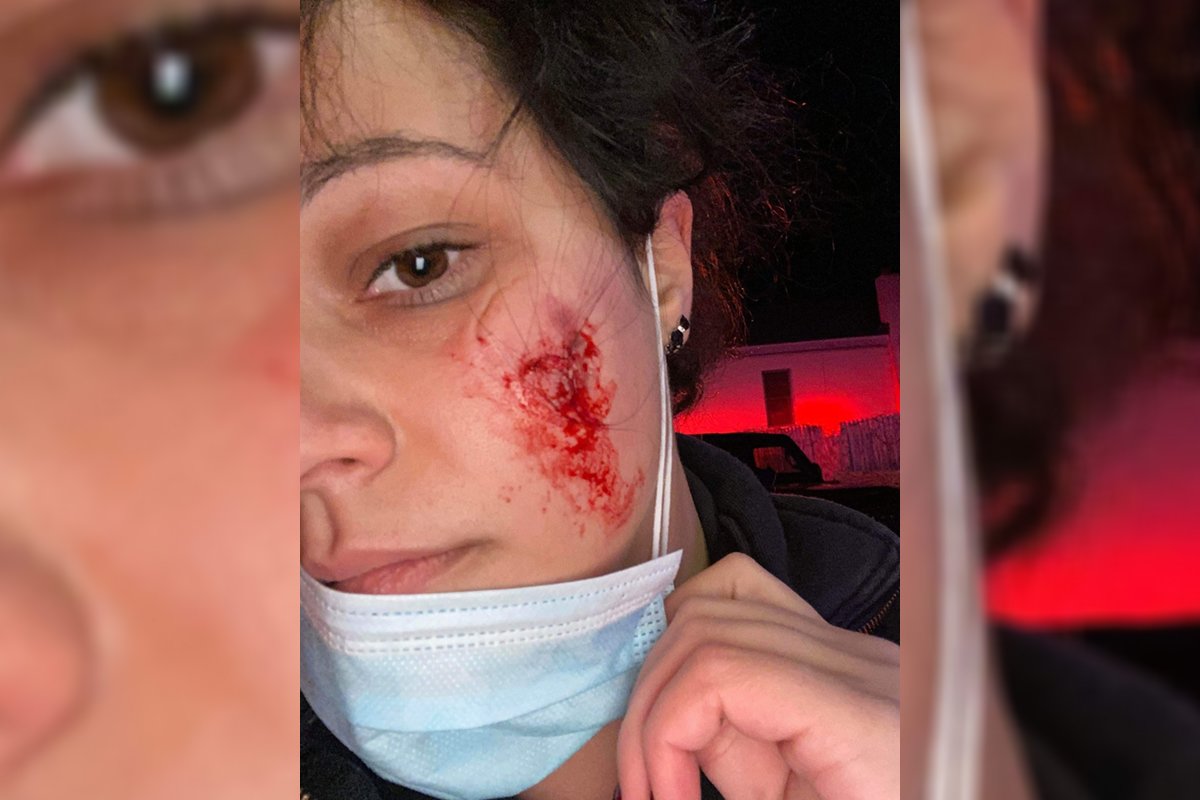 According to the New York Daily News, Piscitello felt the blood running down her face after her surgical mask fell off during the attack. She needed four stitches to close the wound and has an appointment with a plastic surgeon for follow-up care. The Daily News further reported that the teenager is facing a charge of felony assault.
Despite the assault, Piscitello, who has been with the FDNY for seven years, first as an EMT and then as a paramedic, continued to treat the teenager who attacked her on the way to the hospital, displaying the EMS provider's "patient first" mentality. Unique to the profession, EMS workers are often required to transition from fighting for their lives to treating the same person who was trying to kill them.
According to Barzilay's statement, members of FDNY EMS Local 2507 sustained multiple attacks over the week leading up to Piscitello's experience, including EMS crews who had knives pulled on them, one had their nose broken, and other forms of physical attacks.