Lt. Shamus Fitzgerald and his Engine 271 crew were chest-deep in floodwater on Thursday, Sept. 2, and the sewer water was rising.
The Brooklyn-based firefighters needed to reach a motorist screaming for help and waving a flashlight in a minivan. But runoff triggered by remnants of Hurricane Ida continued to fill Flushing Avenue.
"The occupant was anxious and panicking, but once they saw us, the individual had a sense of relief," Fitzgerald told a New York City Fire Department (FDNY) spokesperson after the rescue.
They got the person out of the minivan and to safety. But then Fitzgerald's crew spotted a submerged car in the street.
They stripped off their gear, dropped their radios, and waded back into the swirling stormwater, which was now lapping at their chins.
"We broke the windows and verified there were no individuals inside," Fitzgerald said.
And then they trudged back to the sidewalk.
It was one of many harrowing moments Thursday in America's most populous city, thanks to flash floods that drowned subway lines, filled basements, and swept away cars.
But while streets began drying out Friday, it remained unclear how many FDNY firefighters were injured responding to a deluge of calls that followed in Ida's wake across all five boroughs.
City officials didn't return messages from Coffee or Die Magazine, and the fire department hasn't released an official statement about the storm's toll.
But the labor union that represents New York City firefighters charged City Hall with "understaffing" the stations, creating tragedies from Ida that could've been avoided.
In a written statement, the FDNY Uniformed Firefighters Association leaders pointed to "multiple injuries" among the city's crews, plus at least a dozen citizens who died overnight.
They included a 2-year-old child who drowned in the flooded basement of a collapsed building in Queens.
"Our members know they can not save every life but they will always do whatever it takes to save a life, no matter how unbearable the conditions are," the union leaders wrote.
"They must live with the burden of knowing that families will have to live without their loved ones who were lost in these tragedies; but it drives them to work and train harder every day, even when the odds are stacked against them, especially while being understaffed."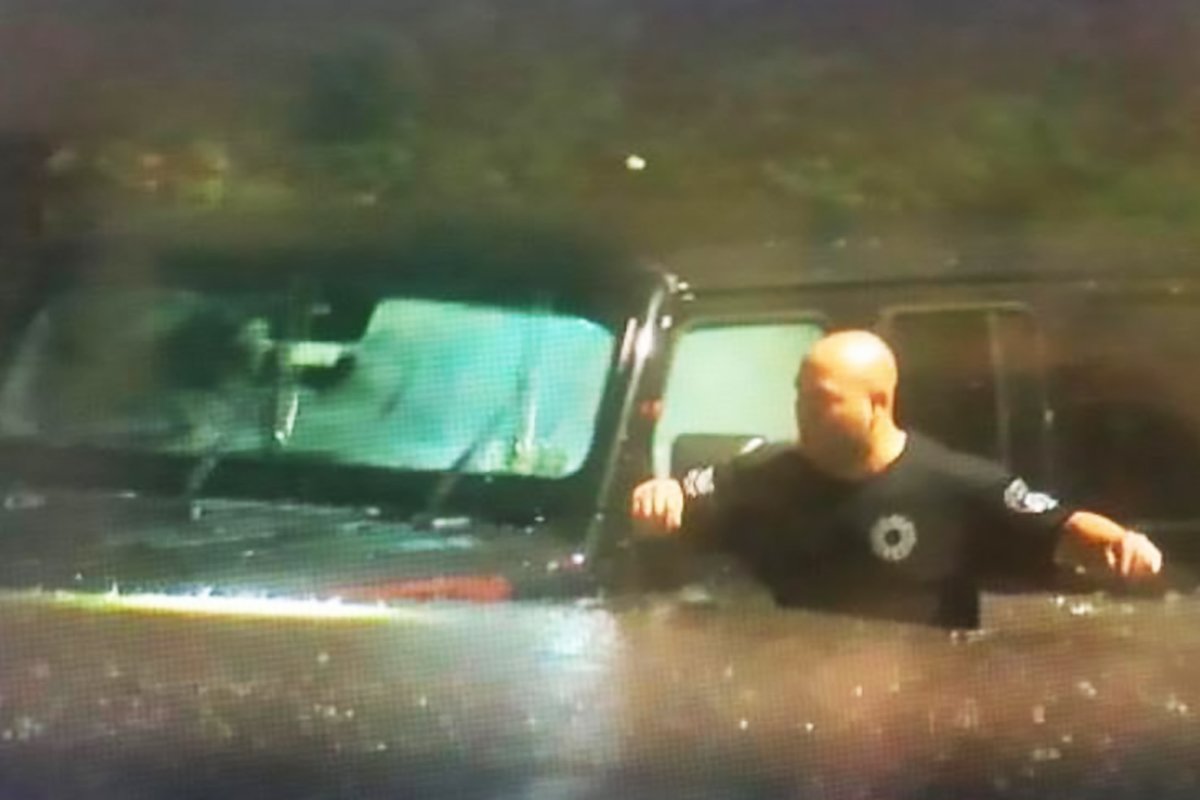 What everyone can agree on is that many of New York's firefighters exhibited uncommon bravery throughout the storm.
In the Bronx, firefighters found about 70 cars stalled, with the west wall of the Major Deegan Expressway acting like a waterfall, officials said.
In a rescue that took nearly two hours, firefighters evacuated 52 people, according to the department.
Battalion 22 Chief Andrew Morgan added in a written statement circulated by the department that his firefighters rescued 113 Staten Islanders.
"We had everything from people trapped on their roofs, people trapped in completely submerged cars, trapped in basements with the doors stuck and water rapidly rising, and with heavy currents of water everywhere, our units did a tremendous job," he said.
That included firefighters Thomas Dewaters and Dominic Ventolora, who brought a baby out of a sinking minivan on South Avenue, according to the department.
Read Next: