Federal contractors, including those who work directly for the military, will have almost another full month to meet a vaccine mandate deadline, after President Joe Biden announced a new deadline on Thursday. All employees of companies with more than 100 employees who hold government contracts must now be vaccinated by Jan. 4.
Previously, all federal contractors were required to be fully vaccinated by Dec. 8. Any employees who had not started a vaccination process would have had to take the single-dose Johnson & Johnson shot by the day before Thanksgiving to meet that deadline. The new deadline means that contractors now have time to receive a Pfizer or Moderna vaccine series instead. The final dose must be received by Jan. 4.
"It's a little bit more complicated, obviously in the private sector for our contractors and our shipyards, but I think that they're really making great attempts to try to educate their workforce that it just simply makes sense to get vaccinated," Navy Secretary Carlos Del Toro said Thursday at the 2021 Aspen Security Forum.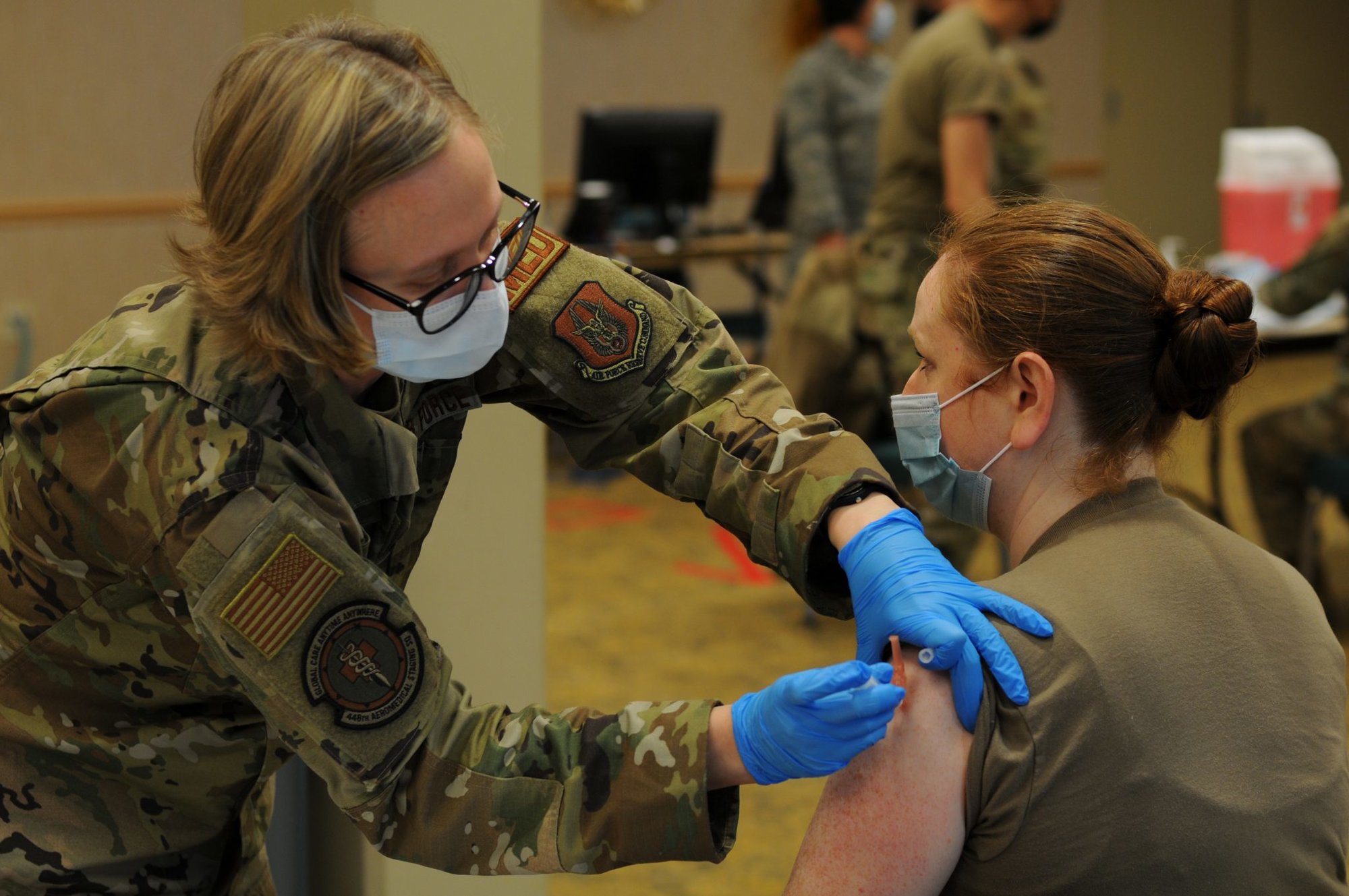 Some major defense contractors have made clear that not everyone in their workforce will meet the federal contractor mandate.
"We are proactively increasing our hiring now in anticipation that we may have some loss of workers," Northrop Grumman CEO Kathy Warden said during the company's quarterly earnings call last week.
But as one anonymous industry source told Defense One, many of the executives at large contractors are frustrated by the reluctance of a portion of their employees to vaccinate themselves.
"If you don't like science, don't work for a science company," the source said.
Read Next: