US Customs and Border Protection officers are trying to block bad stuff, whether it's going or coming.
Twin focuses of the federal law enforcement officers in the new year are a rising influx of overseas bush meat — butchered wild animal flesh often arriving on jetliners — and a postal outflow of what officials call "fantasy" and "breeder" documents, bogus passports and licenses foreign criminals will use to make templates to churn out more phony IDs.
Federal officers at the Minneapolis-Saint Paul International Airport have seized 104 pounds of bush meat since late December, including two primate arms and rib meat being brought in by a Liberian passenger.
"The downside is all animals, all meat, can transfer viruses, and different things," US Customs and Border Protection's supervisor of the Minneapolis port of entry, Trinity Augesen, told Coffee or Die Magazine.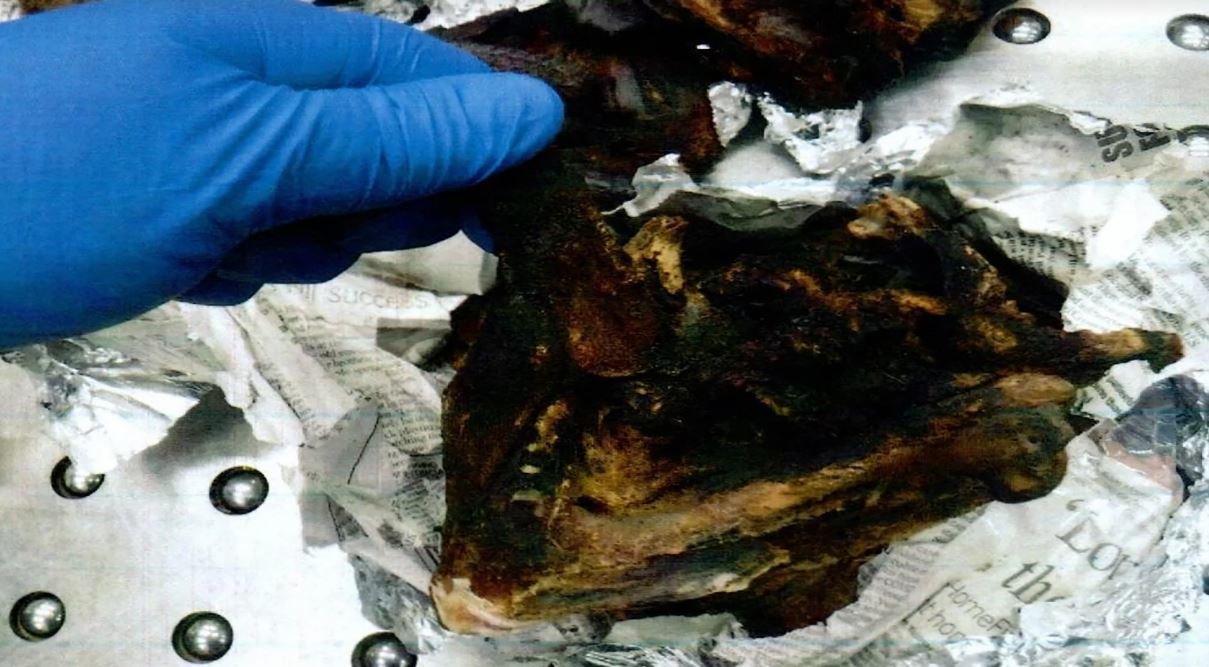 To circumvent regulations issued by the US Department of Agriculture, the Centers for Disease Control and Prevention, and the US Fish and Wildlife Service, passengers will try to hide the meat by swaddling it in newspaper, plastic, aluminum foil, and tape.
Contraband meat is incinerated. Seized luggage is thoroughly sanitized before it's allowed to go back to the passenger.
"We bring it to one of our regulated garbage compliance companies, and they will steam sterilize it. That kills everything that could possibly hurt a human being," Augesen said.
A traveler's favorite delicacy and prized taxidermy can be imported into the US, but travelers must follow federal laws and file proper documentation.
"A big part of it is just a cultural difference," Augesen said. "So, the way that we eat pheasant or grouse or different animals that we go hunting for is kind of like them eating these meats for their meals. It's bringing a little bit of their home country back with them so they can prepare meals and still feel connected."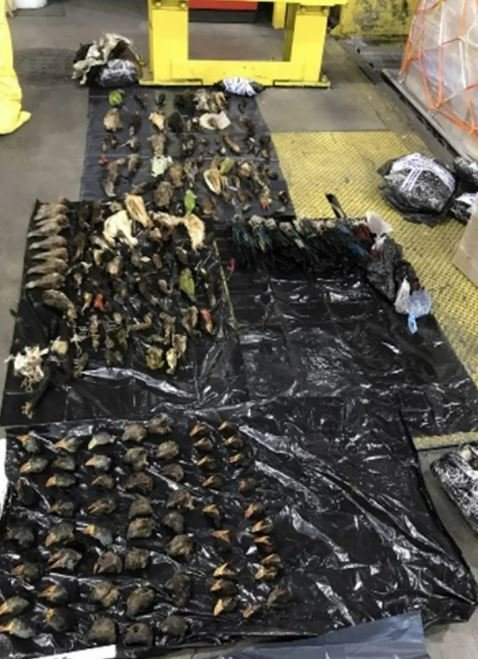 So many bogus documents were being mailed through Cincinnati that federal officers launched Special Operation Red Phantom to block the flow of phony IDs.
"Outbound freight is something that CBP is taking a closer look at — a mission priority going forward," said Eric Zizelman, US Customs and Border Protection's supervisory officer at the Cincinnati port of entry.
Between Dec. 6, 2021, and Monday, Jan. 10, 2022, officers in Cincinnati seized 617 shipments mailed from Florida and New York containing 2,211 fantasy documents, such as international driver's licenses.
Only two companies are authorized to print these licenses in the US: the American Automobile Association and the American Automobile Touring Alliance.
Officials suspect the bogus licenses would've been used to make more fake IDs overseas, often to benefit human traffickers and organized crime syndicates.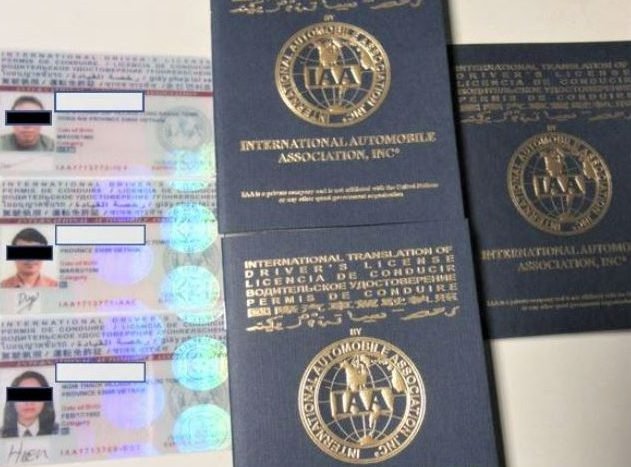 It's not a new crime, and the rising flood of the documents through Cincinnati might just mean that the forgers are changing their shipping routes.
"So maybe they were using the Postal Service, and that became unsuccessful," Zizelman told Coffee or Die. "And so then they switched it to DHL. DHL has certainly become unsuccessful. So maybe now they try and ship through a different shipping entity or one of the other big express consignment carriers, like UPS or FedEx."
Read Next: