Federal agents have joined the manhunt for an accused murderer and the Alabama jail official who allegedly sprang him on Friday, but it's a tricky case because the duo have guns and a lot of her money.
"The unfortunate piece to this from an investigative standpoint is we know that they have a large sum of cash, which obviously makes our job a little bit more difficult just because of the lack of a footprint that their movements may or may not have," US Marshals Service's Gulf Coast Regional Task Force Chief Inspector and Commander Chad Hunt told Coffee or Die Magazine.
A nationwide police dragnet is searching for Casey Cole White, 38, and Deputy Vicky White, the 56-year-old assistant director of corrections at the Lauderdale County Detention Center where he was housed on pretrial confinement. Despite the last names, they're not related.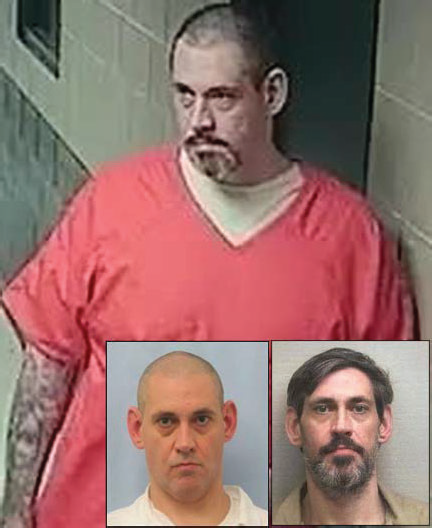 On Tuesday morning, May 3, the Lauderdale County Sheriff's Office released a statement indicating Lauderdale County Detention Center inmates told investigators there was "a special relationship" between the prisoner and Deputy White, who had just put in her paperwork for retirement.
On April 18 — 11 days before inmate White escaped — Deputy White sold her home for $95,550. Friday was supposed to be her last day working in the jail, according to her boss, Lauderdale County Sheriff Rick Singleton.
Instead, she and Casey White left the jail before 10 a.m. on Friday in a transport vehicle, ostensibly headed for the inmate's mental health session at the courthouse — although officials now say no appointment was ever scheduled.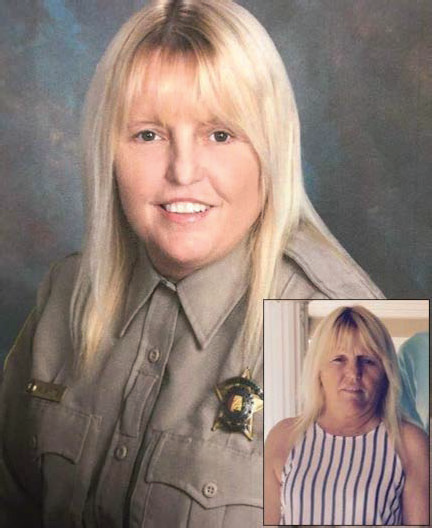 They never returned. Hunt told Coffee or Die that Deputy White "just told various stories to various people" about where she'd make her retirement home after wearing the badge for a quarter century, but she now likely has a large amount of cash on her and is believed to be traveling with a violent criminal.
They might be driving in a 2007 orange or copper-colored Ford Edge midsize sport utility vehicle that Deputy White purchased two days before the escape, according to Hunt. Its license plate number is unknown. The vehicle might not even have tags, but there's likely minor damage to the rear left bumper.
They're believed to be armed and dangerous, toting an AR-15 rifle, a Mossberg shotgun, her county-issued 9mm handgun, and perhaps other firearms.
There's no doubt Casey White is a violent criminal. At the time of his escape, he was six years into a 75-year sentence for attempted murder, burglary, kidnapping, unlawful breaking and entering into a vehicle, and robbery tied to a 2015 crime spree, according to Alabama prison records.

Investigators say he also confessed in 2020 to his role as the hitman in the 2015 slaying of 58-year-old Connie Ridgeway. He was awaiting trial next month in Lauderdale County. A key issue facing prosecutors was whether he would employ an insanity defense.
Deputy White is wanted on a warrant charging her with permitting or facilitating escape in the first degree.
The US Marshals Service is offering up to $10,000 for information leading to the capture of inmate White and up to $5,000 for tips pointing authorities to Deputy White.
The federal wanted poster lists inmate White as a 6-foot, 9-inch hazel-eyed felon who weighs roughly 330 pounds. She's described as a 5-foot, 5-inch, 145-pound blond woman with brown eyes and "a waddling gait."
Anyone with information is urged to call 800-336-0102 or use the anonymous US Marshals' USMS Tips app.
Where the pair are is "anybody's guess at this point," Hunt told Coffee or Die.
Hunt said Casey White has family in Tennessee and Alabama, and agents have received tips from "all four corners of the country," but they haven't cornered the wanted duo yet.
"Usually in these cases, we have a general idea," Hunt said. "I'm telling you, this group right here, these two, we don't have a good idea at all."
Read Next: US Marshals Find Body of Accused Serial Child Molester After 16-Year Hunt