How to carry a rifle is a skill she learned in the Marine Corps.
How to carry a torch is a habit she acquired all by herself.
In Teresa Fazio's first book, Fidelis, the woman with a doctorate in materials science and a master's in writing carries herself and her readers with sensitivity and style. In 2017, her contribution was a standout in The Road Ahead, a fine collection of short fiction by 24 veterans, five of them female. Her 10-page contribution, "Little," prompts a desire for more from the author.
The full-length Fidelis — another one-word title — delivers, and after reading this memoir you realize that Fazio's earlier story about a Marine's longing is influenced by autobiography. (This reviewer recommends reading both.)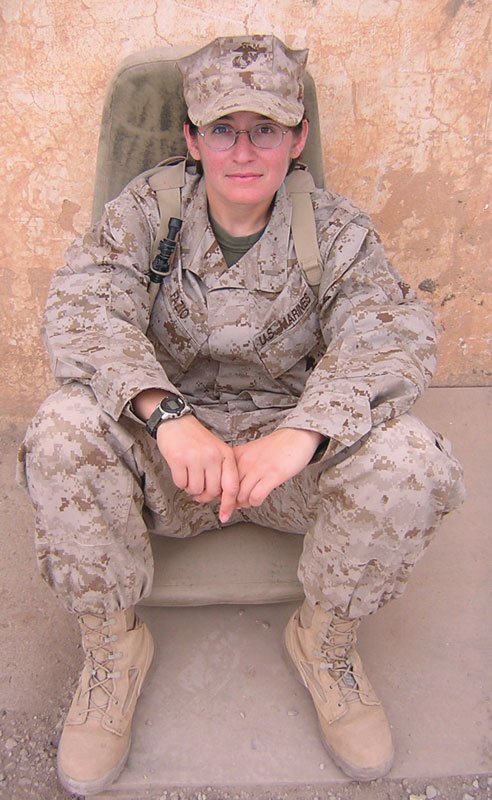 For the only daughter of un-amicably divorced parents, going to war is part of what she owes the Corps for paying for her bachelor's at MIT and is "the culmination of four years of study, 18 months of training, and 15 years of running far away from home."
Behavioral lessons from childhood and a "mask of silent compliance" serve her well. In what must be difficult for someone with Fazio's wit, she keeps quiet in Comm Company social situations, "wary of falling afoul" of consensus.
Always "the dorky rule-follower," she loves Comm's "routers and switches." She admits paying $385 to laminate each page of her officer's field book before she deploys to Kuwait, where Porta-John doors are "inked with Sharpied pussy."
In Iraq, at 5-foot-1 and 122 pounds, she gains stature by leading 30 Marines. In her effort to occupy and exhaust them, to prevent their "raping someone or dealing drugs or siphoning internet porn," she and a chief warrant officer (CWO) from mortuary affairs teach martial arts.
But she has self-doubt in addition to a green belt. When her boss says she is "a damned good Marine officer," she is shocked.
If he only knew about Jack.
CWO Jack Temple is 13 inches taller and 13 years older, and Fazio finds him mesmerizing. Conveniently, his room is only a 10-minute walk from her SYSCON unit.
The catch? He is married. His wife is stateside. With their son. He has charm that evokes "a feminine power I'd never before known" — and a conundrum.
"I googled the UCMJ to find whether a kiss was forgivable" but "I knew moral responsibility landed squarely on my shoulders."
Hers. Alone. She tries to maintain "a lieutenant's outward diligence while drinking in Jack's attention" during nighttime cuddles that tempt their crossing an ethical line in the sand. Jack repeatedly tells her he loves her, and his reassurance reinforces her hope.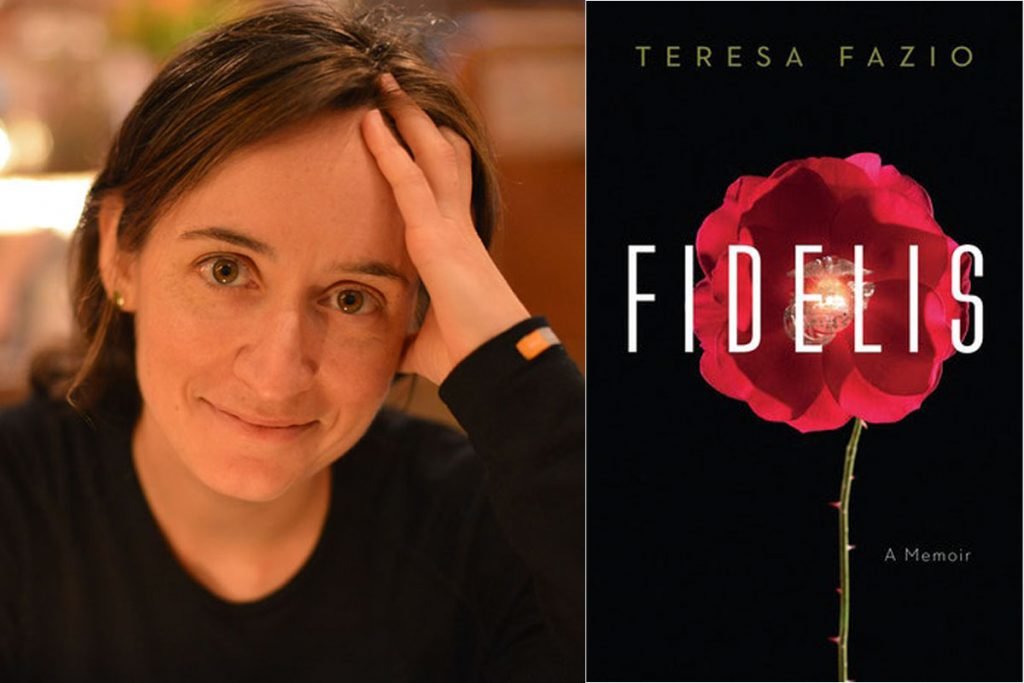 Eventually they redeploy, and two years after leaving Camp Taqaddum, Fazio enters graduate school. She avoids other veterans on campus.
"I'd feel like a fraud — guilty of staying 'inside the wire' while deployed. I certainly didn't want to confess what had happened with Jack."
In Fidelis she fesses up, faithful to her warts, her wants, and, finally, to her will.
A cynical reader might point to the scarcity of books by women who go to war and ask whether Fazio's focus on a love affair plays into stereotypes about females' priorities. Fidelis is definitely not War Flower, last year's memoir by soldier Brooke King (with seven kills), who shows that combat stress is not exclusive to one sex.
Instead, Fazio demonstrates that war creates a context for complex feelings and sexual dynamics, and societal expectations around female sexuality make that context especially difficult to navigate.
And she refutes, by example, a stereotype that a female Marine, as an Officer Candidate School sergeant advises, is "either a bitch, a dyke or a ho."
---
Fidelis: A Memoir by Teresa Fazio, Potomac Books, 232 pages, $28.95